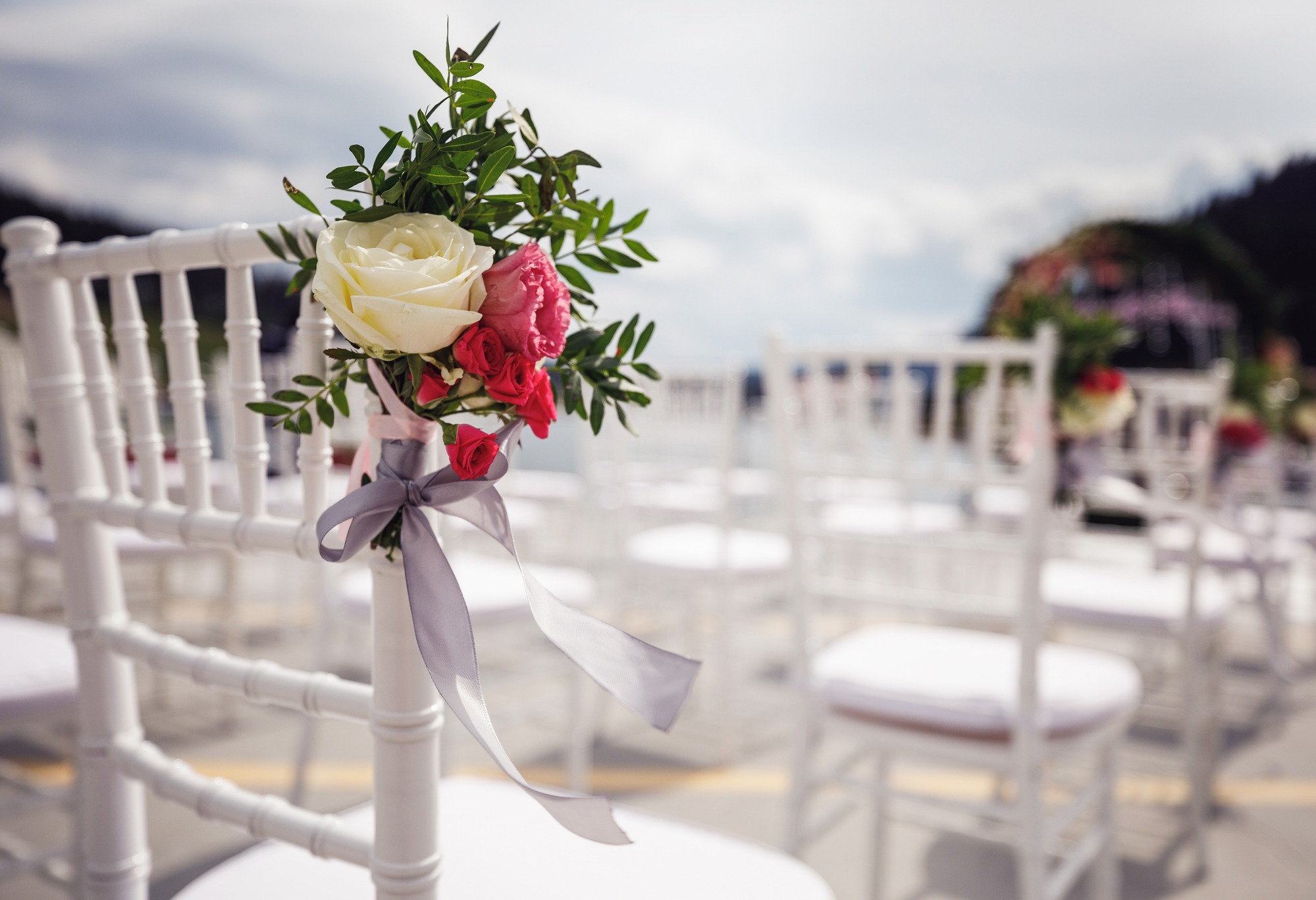 So you are running an event rental business and it is not simple. It is not a regular store to get some product in the backroom, open the store and sell it to walk-in clients. There is a lot to keep under control, between managing inventory, making sure the team is available when necessary, ensuring everything gets set up as planned at the event, the decor is done correctly, and much more. Not to mention the post-event work that includes getting all your rental inventory back safe and sound, making sure it is ready for the next event and nothing is missed…
We at Rentopian, work with many successful clients and collected some feedback, and provide it here today to help you manage your event rental business hopefully better, understand how event rental software can help, and avoid some of the common mistakes we see happening on daily bases.
Specialize
Most of the successful event rental companies we work with specialize!
It is very easy to get off track and add more inventory, it is very tempting to purchase more inventory for a client or two when it does not really fit your style. Over a year you find yourself in a situation where you carry lines but added tables and chairs, a couple of unique furniture pieces, and the list goes on. It was all great to fit the client's needs at the time of the event, however, your business is missing consistent holds inventory of different styles.
As tempting as it might be, try to specialize in one direction and keep the inventory style similar so that when a potential client visits your event rental website, there is a higher chance of converting your ideal audience clients.
Some specialize in vintage outdoor decor and furniture such as old-style string lights, farm tables, and rustic-looking backdrops whereas others choose modern corporate furniture that included lounge setup, conference tables, and more. Whichever your niche is, research it well, plan ahead and stick to the plan, it will pay off!
Have Proper Tools – Event Rentals Software
As mentioned earlier, event rentals are not as simple as they may seem. There is a lot to account for, and every little bit of time spent reflects on client communication and thereafter on the bottom line of your business. Having the right tools is essential so that your time is spent on converting quotes into reservations and not have to spend hours to figure out if you have all the inventory needed and resources available to take on another event. Many event rental companies, especially early on, avoid using an event rental software, some to avoid additional costs, and some think it is only needed at scale… The truth is, whether you have few products or many, it becomes time-consuming to send a quote to the client since you have to figure out which pieces will be available when let alone understand who is free to help the day of the event. On the other hand, if you are set up with an event rental software that lets you quickly put together a quote and sent it to the client, that brings confidence in the eyes of the client, and makes it easy to switch some items if the client does not like it. In other words, it helps provide the best service to your client and we all know how important that is to get more business and how it affects your bottom line. Here is a more detailed article as to why you need to use event rental software if you would like to learn more.
Avoid Adding New Functions
As you are renting out wedding props, backdrops, and maybe furniture you find yourself coordinating the day of, or dealing with flower arrangements which are businesses of their own. It does bring extra income and seems foolish not to take advantage of. However, we rarely see successful event rentals tapping out of their original services and adding more to their plate. Not to consider all the complications additional services you decided to execute can cause since every industry has its details and nuances that are hard to learn as quickly.
What you should do instead is track any lost potential clients and why you lost them. This is where having proper event rental management software will allow you to track it. Having a statistical breakdown of the reasons for losing some business, you might find that most of your potential clients are looking for a one-stop shop for event rentals and floral services. If the percentage of these potential clients lost is high enough, you should find and partner with a floral company to help with floral services. This allows you to provide the one-spot solution your clients are looking for yet get the experience of the partner specializing in what your client needs. In return, more than often you will be getting the same type of referral business back from your partnership and will make up for the money lost if you were to provide the same service.
Event Rental Inventory Organization
At the core of the event rental business, there is rental inventory, thus the rental warehouse management. We see often times that most of the successful event rental companies really thought through how their warehouse should be organized. The more convenient your rental inventory is organized the smoother your event will be. Additionally, it will provide the team with a more transparent and process-based environment which is always great to have for a team.
We see different event rental companies taking a different approach, mostly depending on their specialty. Some organize by color, others by theme or size of the products which also depends on the layout and the structure of the warehouse. However, the most common approach we are seeing the most is organizing it by product type where lines go in one section, furniture in the other, and china in the third location of the warehouse. This makes it very efficient and easy to navigate for most members of the team.
The goal is accuracy and speed of check-ins and check-outs of any products, additionally making it easier to prepare for a weekend full of events where you have several orders and clients to satisfy.
Take Your Event Rentals Online and Go Digital
Nowadays everything is online, from ordering clothes or even food! Having an online presence for your business is good, but you should look for the great. You should not just have a website but should really look into providing useful content for your clients to be interested in. This paired with having your event rental inventory online, with the ability for your website visitors to inquire or book online will be a powerful marketing tool in your arsenal.
A lot of times, depending on the specialty of the event rental company one might say online reservations are not realistic. The bride does not have any experience in wedding decor, the corporate assistant does not have any idea of what a successful corporate event looks like and etc… Yes, that's right, but your goal is not to get perfectly selected inventory and dates booked through your storefront, your goal is to catch your clients interest and intrigue them with the online ability to put a quote together. This gets new clients to your doorstep and you can take it from there, and yes the final result of what the client requests and what they actually ended up going with will be very different.
In other cases, your clientele might mostly be commercial clients ordering for the events they are hosting that know exactly what they are looking for. In such case, a direct booking-enabled website is a must, this will save time for both you and your clients, get you paid faster, and will involve less back and forth a repeat client that needs to place an order and has done it a dozen of time with you already.
Finally, Automate Repetitive Tasks!
There are lots of parts of daily operations that are simple tasks that need to be completed every time. As you get business these add up and although though are very simple might be late on completion or fall through the cracks. Create workflows to automate as many of those tasks as possible.
Simple examples could be getting your clients to sign the same contract or pay the deposit of 25%. Use your event rental software to automatically send contracts and follow up on those, as well as automatically or in chronological order ask for the deposit payments as well. This is a subject that is often ignored, primarily because as you start your event rental business you do those tasks manually. Since most of these tasks are small and repetitive, the team member doing these gets so-called muscle memory to complete these, thus does not even think about possible automation. As you grow, you could save hours each day with good workflow automation.
An even greater reason to implement automation is the fact of its accuracy and timely completion. We all know the event industry is mostly chaotic, 8 out of 10 times you are executing an event that is very important for your client, and although you have done it thousands of times, your client is stressed and so are you. There is always something that pops up at the last second that you were not aware of. Naturally, as humans, we get busy and forget or simply don't have the time to follow up with a client for the next week's event, or don't notice that we have not collected the deposit and the list goes on.
This is why having the right tools is important. An event rental software can provide many key automatons for your business, and as the technology grows can get to automate pretty complex workflows that are condition based and very robust. If you are interested in learning more about possible automation, check the following article about event rental software automation.
Final Words
Managing an event rental company is not easy, and while the above suggestions and topic may relate to some companies, we found that 90% of the time every event rental company has its uniqueness and operates a bit differently. If you are willing to share your business model we will be happy to share our experience and what works for most of our clients without any obligations. Schedule an online call here to talk to one of Rentopian representatives.