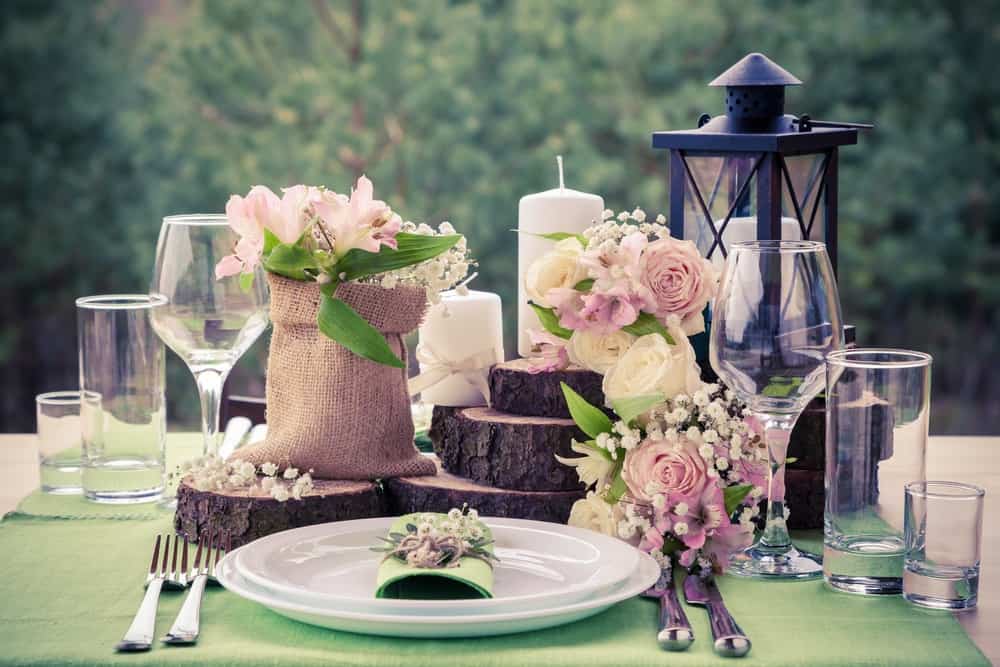 Any event rental company owner or employee understands that there are multiple moving pieces when operating a rental business. From inventory counts, to contract management and warehouse operations, how do you stay on track of the entire workflow and prevent anything from slipping through the cracks? Years ago, rental companies used desktop spreadsheets or even paper and a pencil to manage their event rental operations. Now? Enter cloud-based event rental management software.
Your event rental software should cover all aspects of your rental business. Instead of using one online tool to manage your inventory counts, another to collect client information, and 6 other tools to schedule deliveries and pickups, accepts online payments, run detailed reporting, and more, your software should be a flexible, all-in-one solution.
Why you need an event rental management software:
Accurately track inventory
When a potential client is not certain that the items they need will be available for their event, they will frequently turn away from renting from you. For example, it would be unfair to agree to provide 12 tables for a weekend-long conference when only 11 are available on one of the days. Having an exact inventory count, with the ability to sync across multiple locations if needed, will help prevent overbookings. Additionally, when a client requests a quote, a quick and accurate response will likely prevent them from shopping around and renting products from another vendor. To improve accuracy further, be sure that your event rental software allows you to generate a barcode label for each product and use a handheld scanner to speed up your packing, delivery, and order returns.
Maintain records of client data
It's important to record client history in order to efficiently index relevant data and gain insight into your business trends. This includes, but is not limited to: popular items, times of increased demand, average rental duration per client, rental frequency, and more. This information is important for a number of reasons, such as if you tend to have an increased demand for outdoor equipment in the summer months, it may be worth investing in obtaining more tents or outdoor chairs. Besides collecting analytical data of clients, it's essential to have a streamlined section to collect their billing and delivery addresses, store credit, files, past quotes and orders, and saved credit card information.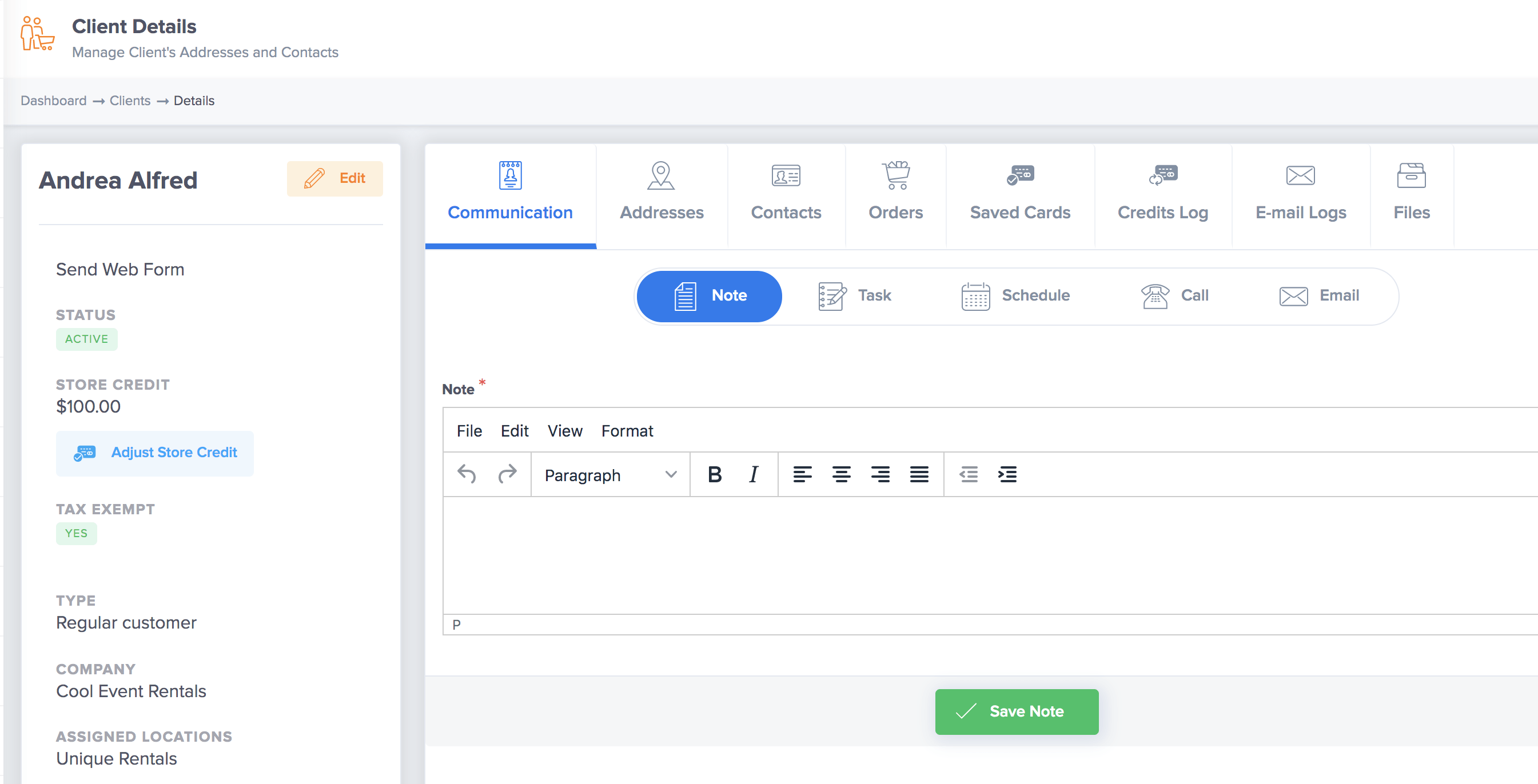 Prolong the value of your rental equipment
You might wonder, how can a digital platform prolong the life of a tangible item, such as a chair? Well, rental software provides you and your business the capability to schedule when an item is due for maintenance for preventative care of your products. For instance, it would appear unprofessional to show up to an event with a table only to find out that it is unpolished or unsteady. To help you with creating this schedule, data can be generated to determine the frequency of use of a specific item. This can help your business decide whether an item should be repaired, disposed, or replaced. 
Electronic financial data
When you choose to use an event rental software, you will receive a variety of statistics regarding your company's trends. For your protection, your financial data is secure within our intuitive online platform. The software can provide you with financial data including: accounts receivable, cancellation report, client yearly report, coupon usage, details about financial orders, and income-based upon a variety of factors… and much more! These statistics can help you make future decisions about your business operations. If you provided a coupon to customers, for example, the software could provide you with data showing how that coupon influenced sales, if it was profitable for you or not, and whether or not to resurface a coupon or discount options.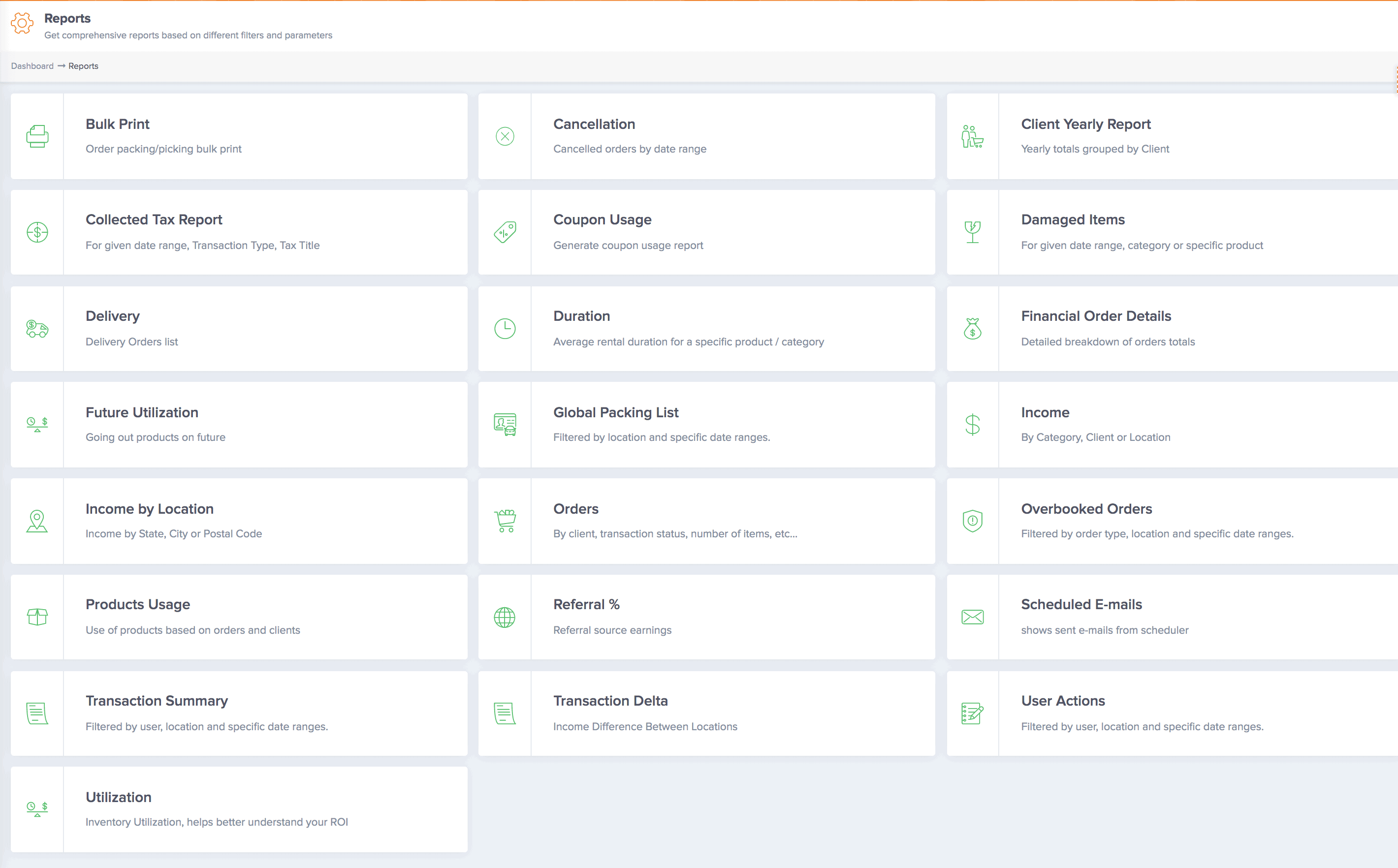 Improved centralized organization
Rental software is extremely beneficial to allow for efficient communication and ease collaboration among all team members, including your customer. The software allows for precise scheduling for all aspects of the event, such as times for pick-up, set-up, and return of equipment. With the click of a button, your event rental software should allow you to generate and email branded, photo-rich quotes and orders so your clients can see exactly what they're renting. Furthermore, your software should provide customers with notifications regarding order updates.
It can be challenging to work on a platform that does not possess all of the appropriate settings or features according to the needs of your rental business. For this reason, your event rental software should be flexible enough to customize the settings and features to be tailored to your business' needs, such as creating a standardized time of picking up and dropping off equipment from a warehouse, setting an order deposit requirement, and customizing email templates to send to clients. 
Without the above-mentioned features and capabilities in a rental software, it will be challenging to ensure that your business is, and maintains, reliable for a client. For example, without a software that syncs your inventory in real-time, it is difficult and untimely to provide accurate quotes to potential clients regarding product availability. As a result, potential orders could become lost or fall through the cracks as customers want to produce a memorable event in collaboration with a reliable business. Rentopian provides a user-friendly platform that incorporates all of the features previously mentioned to assure that your business has the tools and assistance it needs to be successful.