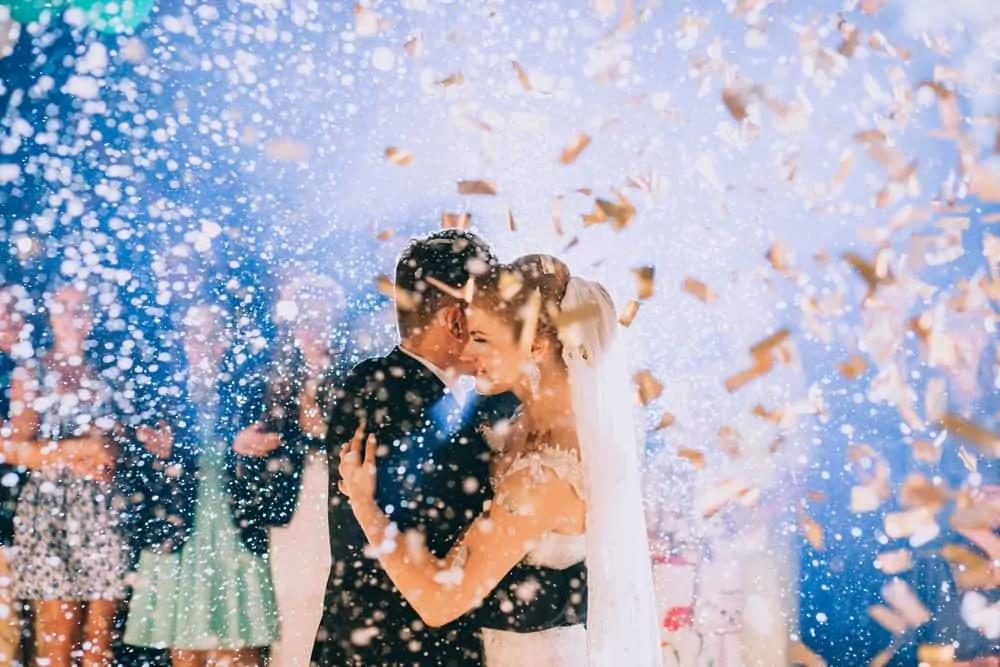 Regardless of your industry, focus, or the products/services you offer, your clients are the single most important asset of your business operations. They are the ones who give you and your company a sense of direction and purpose. They may also provide important feedback needed to help you grow or improve your business. Lastly, since you wouldn't be in business for free, they are the ones to bring in revenue! Client loyalty should be the main focal point of any business. This doesn't only mean appreciating your clients, but understanding their needs and making sure they are receiving the best possible experience. 
Providing unparalleled customer service to your clients is a difficult task to do manually. You'd need to keep a record of all of their orders, their credit card information, communication- including emails and phone calls, contact information, and more. Without a centralized system in place, there's bound to be miscommunication or inconsistency with client data, resulting in a loss of revenue, high client turnover, and possibly negative word-of-mouth. 
Software that includes a Client Relationship Management (CRM) feature helps you take your customer service to the next level! Not only will a CRM help your event rental business manage communication with current and potential customers, but you'll be able to better understand and assist them. It essentially helps you collect, organize, and manage client information. Take a closer look at the variety of features that Rentopian provides with our event rental CRM: 
Complete each client's profile with full information and easily access important information from one screen.

Assign a client type to each customer and set a discount and damage waiver exemption per type.

View quote, order, payment history, saved credit card info, store credit, and more per client.

Swipe client driver's licenses for instant information input.

Add internal notes, tasks, and schedules for a client and assign them to a user for completion.

Save billing and delivery addresses for each client. Select the client when creating a quote or order and automatically populate the billing and delivery address fields.

Manage email communication and view activity logs of emails with a date a timestamp, attachments, and text preview of the emails. 

Call clients directly from the software using your company's own caller ID record your phone conversations to refer back to later.

View a log of which user called the client, time spent on the call, and more.

Understand which account representative is assigned to the client and is working with them.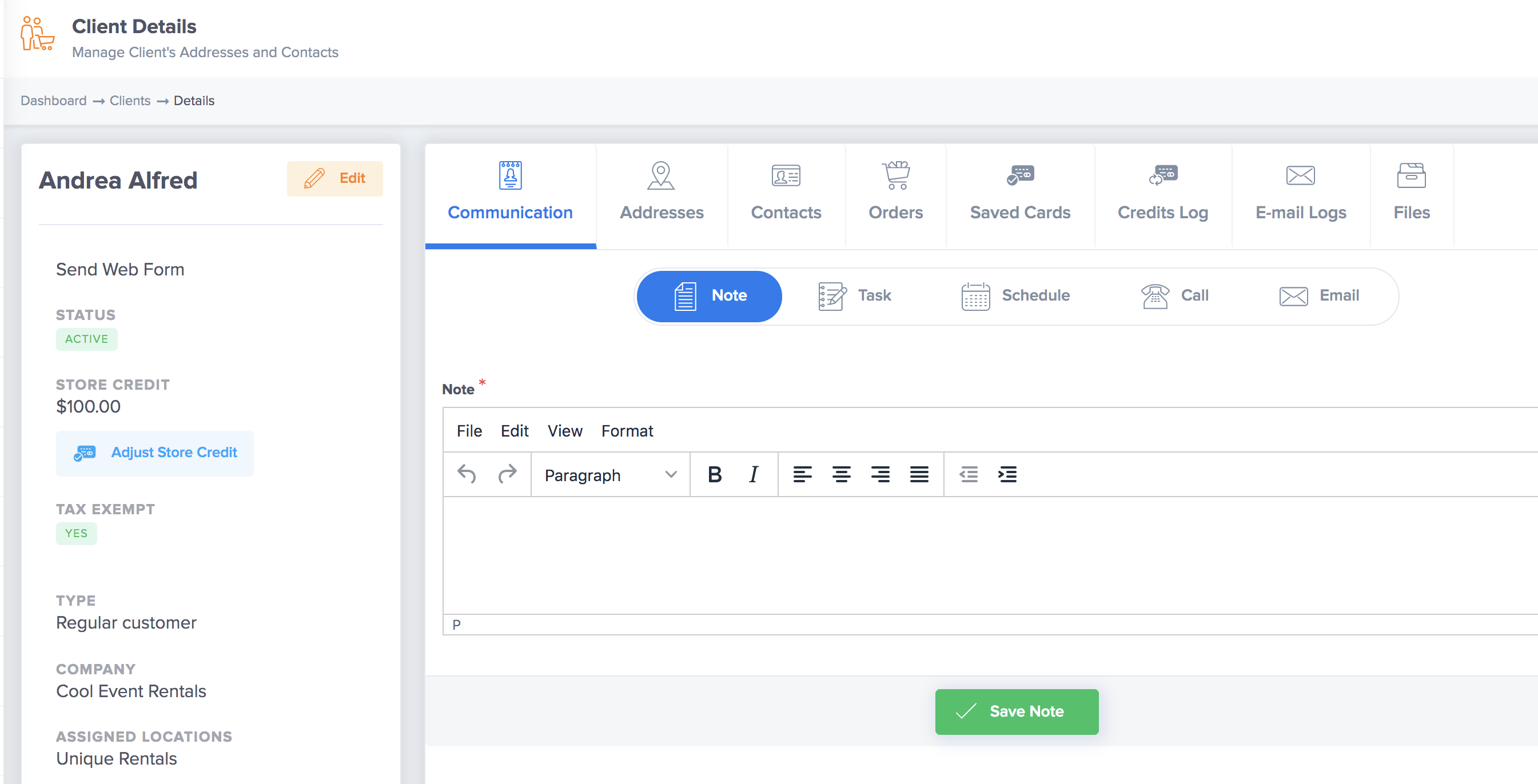 A few of the advantages of having a CRM in place include: 
One centralized database: Your entire team can keep all client data and information in a central location. This allows them to easily manage files and records without spending time digging into emails or other logs. An entire overview of the client's information and communication can be accessed from one location. 

Enhances customer service: Various departments can have access to a CRM, which empowers each person in a client-facing role with the data needed to create a great customer experience by immediately having notes or records about what the customer on the other end may be inquiring about.  

Turn prospective clients into paying clients: You may have received a quote for a rental order on a particular weekend. A CRM allows you to track all of the steps in the renter's journey to determine when you need to reach back out to the prospect. Additionally, a quote history and email log will allow sales reps to easily see whether or not they sent the product availability or pricing to the prospective client.

Simplifies the sales and marketing processes: With a CRM, you and your team will never again have to spend the time and resources logging calls, emails, showroom appointments, and any other interactions. All of the needed information will be automatically collected and logged with the system, keeping the process as efficient as possible for all team members AND clients! 
Having a CRM in your arsenal will benefit your event rental business exponentially, regardless if you're a small, medium, or enterprise event rental operator. Once you implement a CRM for your event rental business, you'll wonder how you ever worked with one! Rentopian empowers event rental businesses of all sizes and types, across the globe. To learn more about Rentopian's event rental CRM features, click below to schedule a demo.