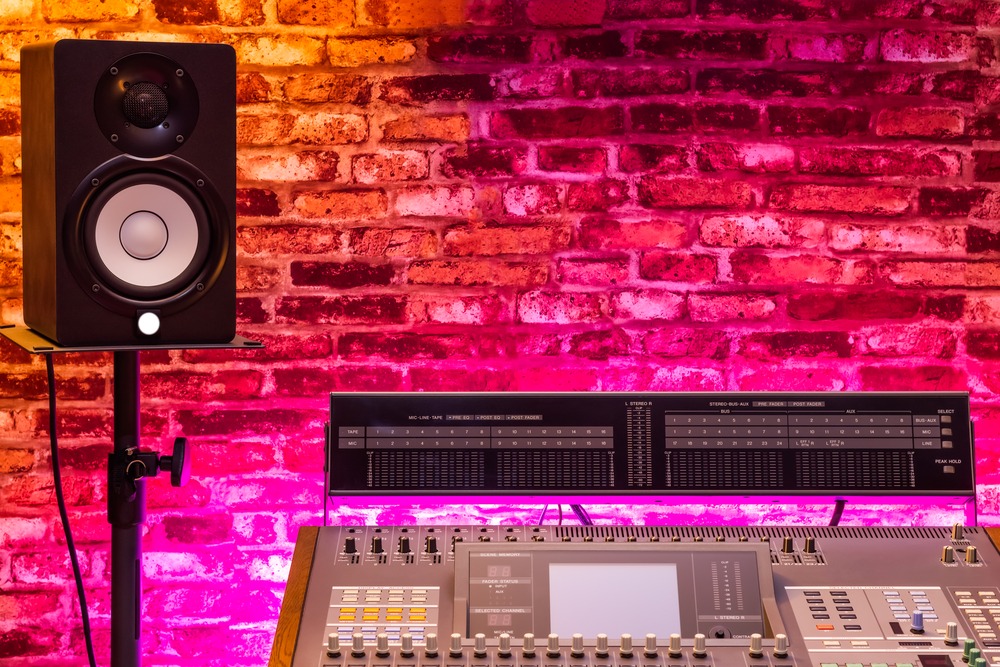 As an owner of an audiovisual rental company or as an employee of one, it's important to have access to your inventory, client, and other information from any location and on any device so that you can promote maximum efficiency. This gives you a chance to take orders for audiovisual equipment and deliver and set up whenever promised. Quick turnaround time lets customers get what they need when they want it, so you'll be sure to build a solid reputation for the quality of service you offer every time!
It is imperative to find an AV rental software that enables you to quickly pull up whatever details you need and make an informed decision about what would be best for your event. It's also necessary to have control at all times of your AV inventory so you can decide when something will need repair or if it should just be sent back out into circulation as soon as possible.
When you're running a rental business, your primary concern should be the day-to-day operations like keeping up with inventory. However, some AV companies are still managing inventory manually with a spreadsheet.
Whether you own a camera-rental business, the rental of photography accessories, or a retail shop that caters to customers buying audiovisual goods, it is important to know that you can organize your business in the most efficient way possible. One great way to go about making these improvements would be through acquiring an AV rental software solution for your audiovisual rental needs. Rentopian offers you the ability to streamline costs by eliminating unnecessary paperwork and redundant tasks such as manually filling in forms and checking invoices for errors. It also allows you to handle multiple transactions simultaneously and even perform credit card processing simply by entering payments into one platform!
Fortunately, Rentopian has robust features designed specifically for the audiovisual industry:
Rentopian allows you to view all of your inventory items available for rent in one place, no matter where they're located. This powerful AV rental software gives you individual counts for each product's variations and attributes, even if you have your inventory spread among multiple warehouses. An added feature is that it automatically syncs your available inventory with your website so that you can control whether or not certain inventory items appear on your website.
Another convenient trait of the inventory management module is the color-coded sections and labels which can be used to organize items logically. For example, this feature allows customers to see at a glance what items will be used during their event as well as where the various rental pieces would be set up. This interactive option also includes the ability to add one-time rental or sale items. Most importantly, you and your clients have a detailed visual breakdown of the items you'll need to have on hand for the event, saving everyone time and energy.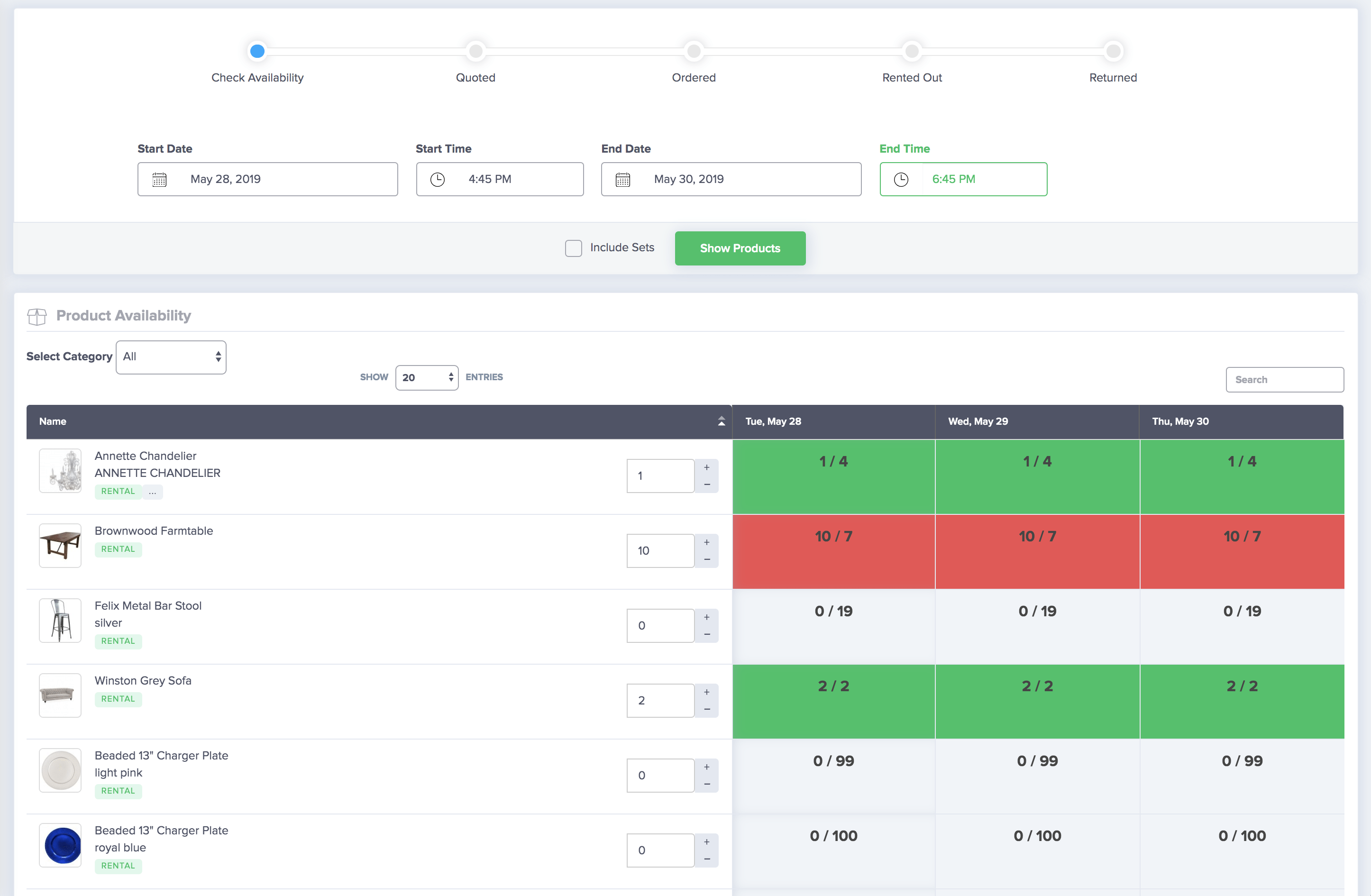 Crew/Labor Planning and Management 
Rentopian helps owners of AV rental companies easily manage their crews. Especially if you hire freelancers, your AV rental software needs to provide usable and visual calendars for you to check your crew's availability or back-and-forth communication may cause a lot of hassle. The best thing is that you can respond to them with ease as customer service becomes the most important factor these days when working with freelance experts so make sure you choose the right crew management software provider.
You can easily optimize routes, lessening the number of delivery vehicles and drivers needed to deliver products or services, which can reduce costs by a lot. A further benefit is that you'll then be able to stick to time window restrictions while also being able to track the stage or status of the delivery/pickup and vehicles.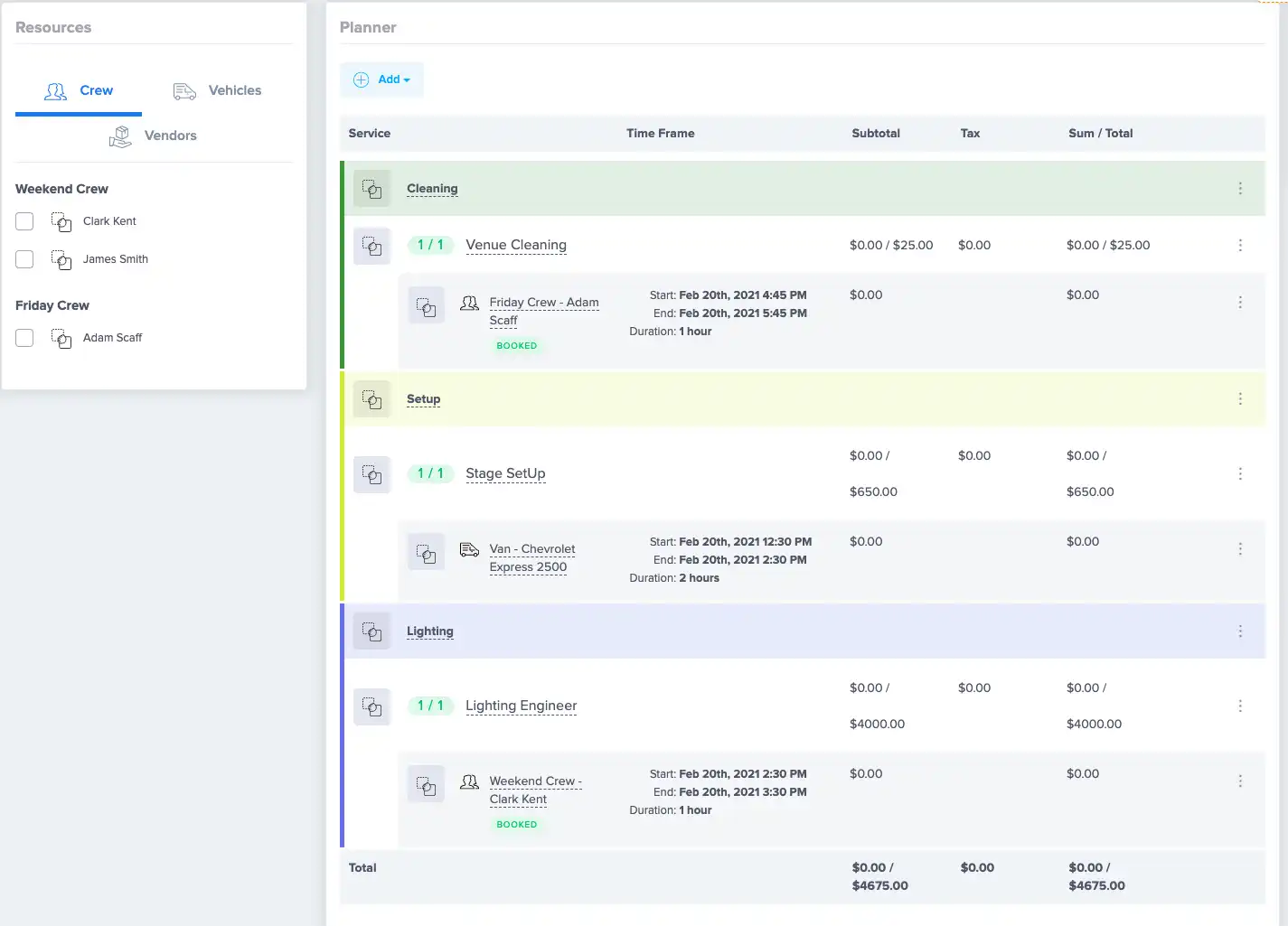 You might rent your equipment based on hourly or daily rental rates in your audio-visual rental business. An AV rental software such as Rentopian allows you to set your own price points, but the solution also ensures that you're not being taken advantage of by any customer who might accidentally fail to pay for an item they've rented. There is a lot of automatic features included with this software suite to help ensure that customers are invoiced properly through updated books and records management.
Automated Billing and Payments
A centralized payments solution saves you time and money by automating the payment processing mechanism once and for all. Renters should be able to instantly complete their rental transaction on your website by easily and immediately paying for their specified rental fees. Additionally, they will be able to pay for delivery/shipping options, rental insurance, state and local tax, or any other custom fees you choose to add to the total via Rentopian's payment gateway partners that integrate with your account. 
If you are operating an online store, setting up an online payments method is a must. Renters need to have the ability to check out from your shop easily. You'll want to give customers options as far as making credit/debit card payments, or noting that they can pay upon delivery/pickup. These options might require you to tweak your website but you must offer at least one of these other methods for people who may be short on cash or prefer using those types of payment over others.
Accepting payments online is crucial for many businesses. By using the right tools, it's easy to avoid difficulties and headaches that can come out of having to handle all of your transactions yourself. Automating email reminders to customers about overdue invoices not only keeps up customer communication but also allows businesses more time to concentrate on other important aspects of their business!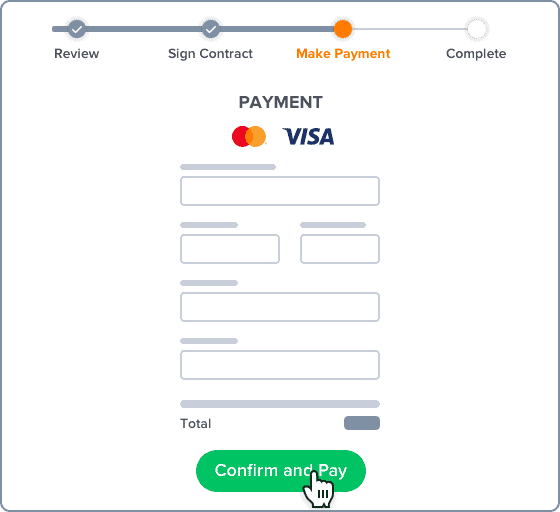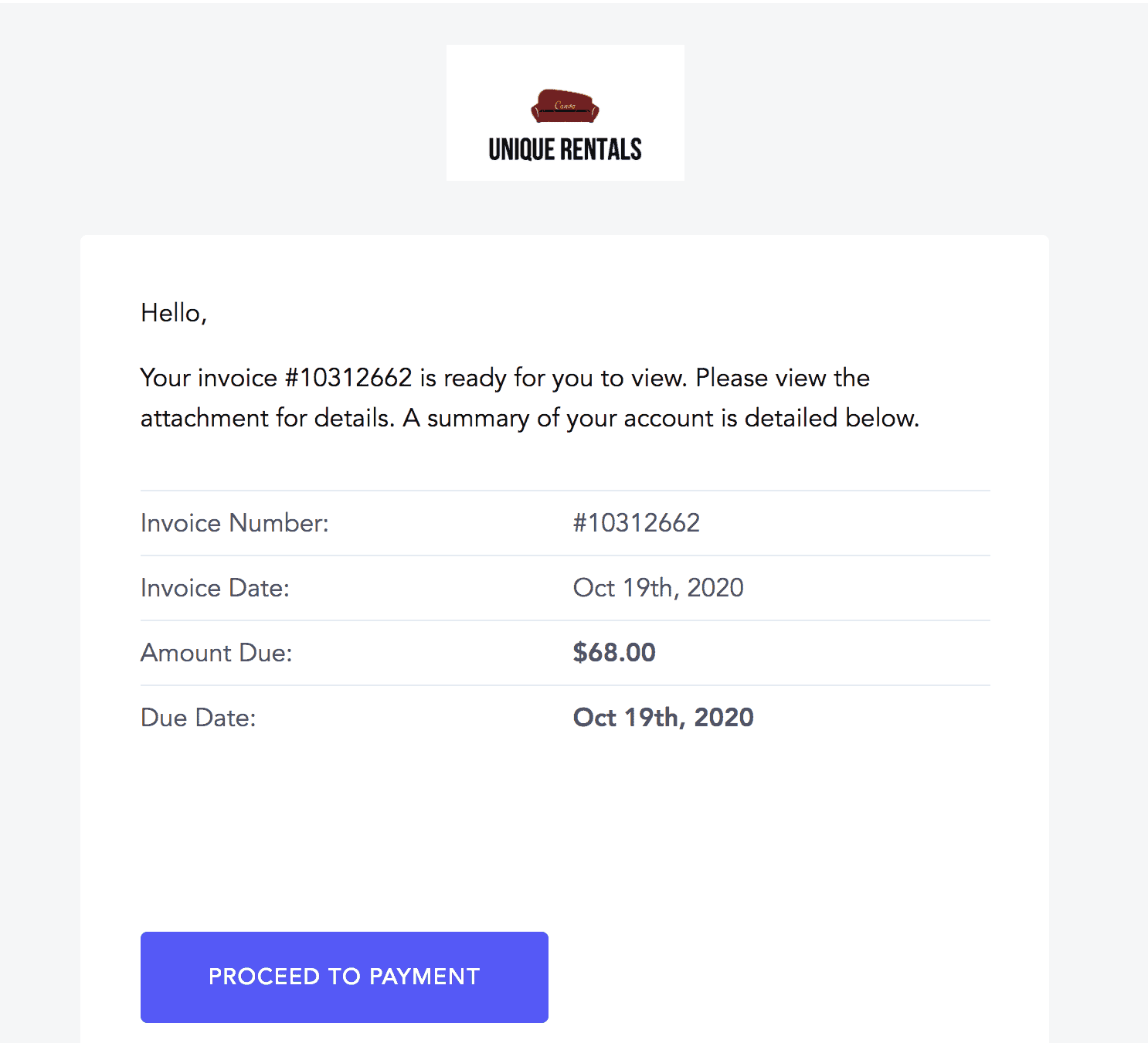 Final Takeaways
Whether you're an emerging audiovisual rental company or a well-established one, you can use automation and technology to streamline multiple operations across your different locations. With the help of innovative AV rental software solutions like Rentopian, you can build and grow a successful audiovisual rental company from scratch or take your already successful AV business to the next level.
Rentopian aims to be a one-stop solution for all of your rental business needs. It helps you automate processes end-to-end and streamline communication to ensure that everything remains streamlined and easy to manage, from the time when you first create a quote until the order is returned. For a personalized demo and free 2-week trial, please contact us today!