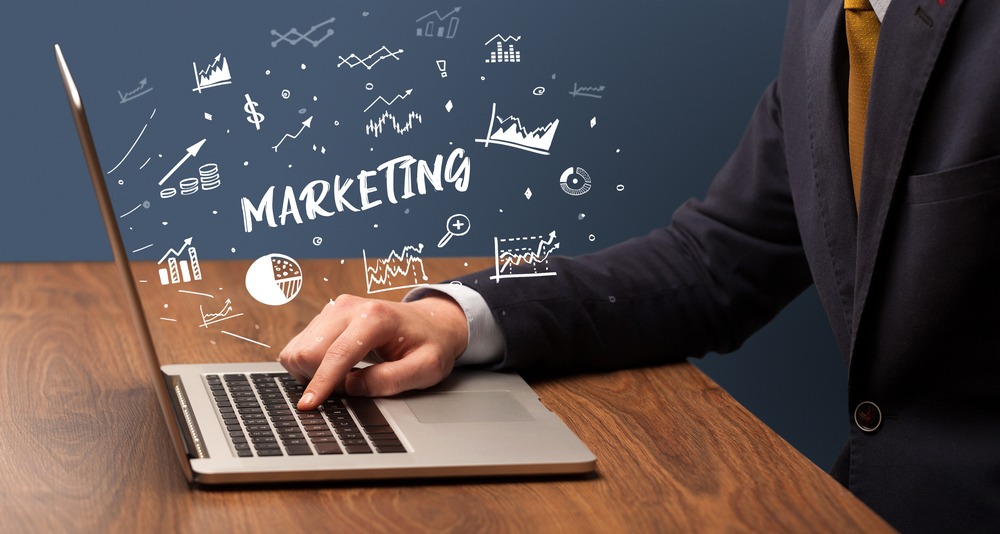 The marketing approach for a business-to-consumer (B2C) campaign is a lot different from what you find in a business-to-business (B2B) strategy. As a B2C event rental company, your job is to reach everyday renters/buyers and change their perceptions about your brand, products, or services by showing how it fits into their lives and the kinds of needs they may have that it fulfills- whether it's for their wedding, birthday party, or reception.
When it comes to marketing event rental products and services, B2C marketing tactics are primarily concerned with consumers. These include individuals who are searching for their own needs rather than working on behalf of a company.
As an event rental business, your first goal is to offer products or services that people want to rent for their event. One way to do this is by positioning yourself for maximum visibility, reach and influence throughout the customer's renting cycle from beginning to end. The following consumer marketing tips will help you reach your event rental company clients at each stage of their shopping journey:
Social Media
With nearly three billion people around the world making use of social media, this marketing channel is a place to build brand awareness and generate leads. Because social media marketing strategies are used for cultivating relationships that could lead to long-term customer loyalty, you should incorporate these tactics into your current digital marketing efforts for your event rental business.
By utilizing social media, event rental companies can create a better experience for their clients by doing the 3 key things:
Interact and engage with followers:

You can start real, two-way conversations on any social media channel by simply commenting and interacting with potential clients' photos. You can also engage followers and spark dialogue by providing them with the opportunity to engage in a Q&A session on your company's Instagram account, or simply asking for your followers' opinions or thoughts on given topics- such as allowing them to cast a vote for whether or not they like the 2 potential inventory items that you're considering ordering and adding to your event rental inventory.

Showcase your brand online:

Social media allows you to show your customers what makes your brand so special and they'll be excited to connect with it. Find or create your company's "Wow" factor, and make it known to your potential clients.

What do you bring to the table?:

You have to offer value that keeps clients coming back to your event rental business. The idea of delivering valuable content via social networks is indeed nothing new, but it's also important to provide short and sweet messages throughout their visit or leave them with something worth returning to. For example, if you're a wedding rental company, the majority of your followers are likely engaged women from the age of 18 and over. Now, 98% of your followers will never utilize your rentals for their upcoming nuptials, but you can still provide weekly budgeting tips or creative ideas to gain their trust as a trusted company.
Expand Your Marketing Efforts:
Hassle-free renting is just as much a benefit for consumers as it is for the company. It's why many companies opt to use an omnichannel approach to customer service. Omnichannel marketing – where consumers are allowed to choose when, where, and how they purchase/rent your products – allows them to have the best online or in-store experience possible. As an example, a potential client may opt to visit your warehouse to have a better idea of your inventory quality, styles, and prices. Another equally potential client may be browsing online one night and comes across your website. If they find certain items that they want to reserve right away for their event, they'll look to see if they can reserve those items right away rather than wait to call your showroom the next day.
With Rentopian's WordPress plugin, your potential clients can place orders online via their smartphones or desktop computers directly to your event rental business without having to pick up the phone or even email you. This makes it easier for your potential customers to get in touch with you and rent your inventory or book your services. The more streamlined your sales process, the higher the chances that you'll be able to close new deals faster. Our WordPress plugin enables synchronized inventory data between Rentopian and your company website to show prices, availability, and other pertinent information about your products. Below are the following steps a website visitor can take on your event rental website:
Clients find or are redirected to your event rental website.
Clients can enter their desired rental dates and time and their zip code then browse your products, packages, and services.
They're able to select their desired rental items, including variations, colors, sizes, texture, and so on, and add their inventory items to the cart.
After proceeding to the checkout page, the client can then enter all of the necessary information regarding their event, including but not limited to: their delivery information, event hours, venue information and access, and so on.
Depending on the settings within your event rental software, the client will either have the option to submit a quote or to pay online and place a direct order.
Once a quote or order is submitted, you'll be notified within your event rental software and have all of the transaction information synced in real-time to your Rentopian account.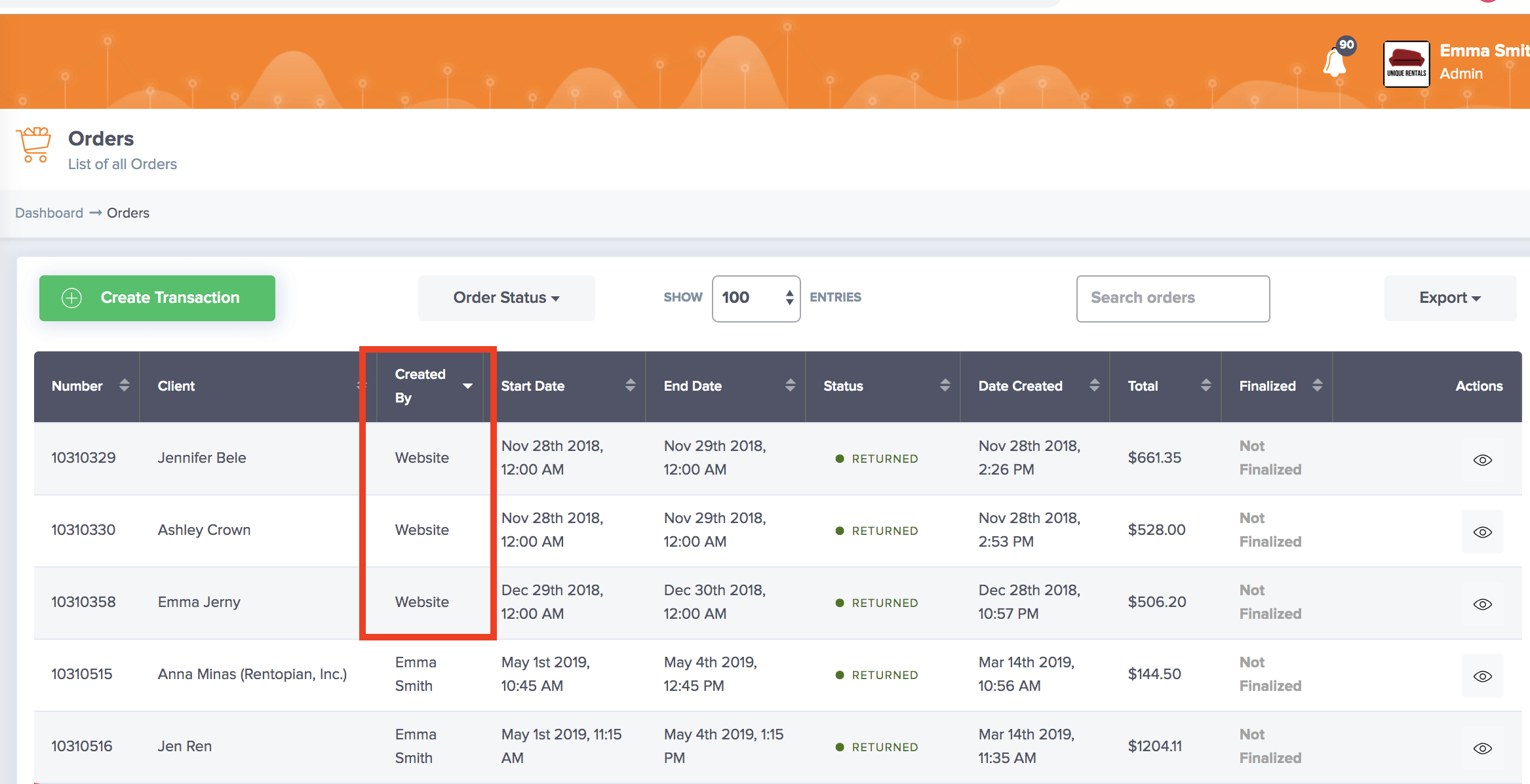 Also, when it comes to driving brand awareness and boosting brand loyalty, retargeting is a powerful marketing tool. After a potential client visits your site, you can show them ads for your brand or business as well as specific products or services that they viewed on multiple channels, so they're driven to go back. Use different tactics like displaying ads to people who browsed your store online but did not book an order. Another strategy might be giving special offers or engaging someone through social media.
Know Your Audience:
When marketing to individual consumers, there must be a sense of authenticity. Your messaging should still be tailored to address the particular interests of an individual or a specific group of people.
A personalized experience for your clients is the best way to make them feel valued and therefore keep them coming back to you for more events in the future. Personalizing a customer's experience can mean different things, but an example can be sending emails that focus on products or services that speak directly to their needs or wants.
With content marketing, businesses can foster relationships with their customers through frequent interaction, without always pushing one-way messages onto them. By recognizing their interests as individuals, you'll be able to speak to them instead of at them – something that is much more appealing to consumers this way! Some B2C marketers will use recognition programs that reward clients each time they make a purchase, just as an incentive for being faithful or loyal customers.
Your target audience is the end-user of your product or service. They're the ones who will benefit from what you can provide so it's necessary to keep your target audience in mind because they are the foundation of any good brand marketing campaign. While working on your campaign, you should be thinking about how to attract these people, how to captivate their attention, and ultimately how to gain their trust so that they'll remember and use your event rental company when it t's time to rent inventory for their special events, Remember that many different ingredients go into making up a successful marketing campaign, but the most important one is always capturing your target audience's interest. If all goes well, you'll surely notice improvements in whatever it is that you're hoping to gain from all these efforts… like increased customer retention rate and more money in your pocket. For a one-on-one demo and a 2-week free trial, please submit your contact info and a Rentopian team member will be n touch with you.