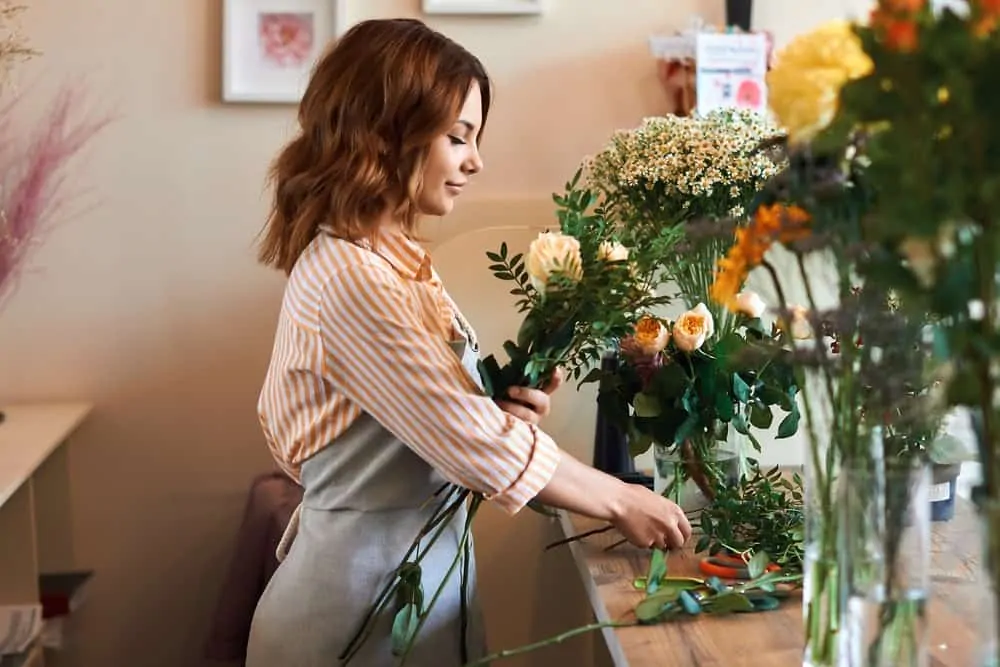 Running an event rental business comes with many trials and tribulations, but the real stress comes from the desire to exceed your clients' expectations and win a 5-star review for your event rental business. For years, we have been interacting with hundreds and thousands of event rental businesses and we've learned one thing: Besides being creative, diverse, and tech-leveraged, today's rental businesses are making themselves accustomed to another key factor that leads to a competitive advantage; the 5-start client reviews. Whether you cater to a simple office gathering or mega-corporate dinners, extravagant weddings, and huge trade shows, knowing how to generate 5-star client reviews for your event rental business is critical to your business growth. In this article, we'll share useful information to manage your clients' expectations effectively, leaving them with no option except to give you 5-star feedback!
Know Your Customers
Take time to think and recognize your market niche. Learn and understand your current and potential customers, both online and offline via previous conversations, requirements, bookings, feedback, and other historic information. Rentopian's intuitive features, especially the Client Relationship Management module, helps you track, manage and engage with all your customers' business history including preferences, feedback, transactions, and overall rental event management service experience. Based on insightful customer data, you can always customize your rental offerings and services- creating a fully personalized experience for your customers, and in turn, win a 5-star client review for your event rental business. 
Automation of Business Processes
Being an event rental business, you are faced with a lot of aspects of an event, irrespective of its scale. From pricing to color preferences to labor scheduling, you and your team must ensure timely deliverables and meet clients' expectations. With so many processes and documentation in place, it's a huge challenge for rental businesses and vendors to ensure efficiency at each phase. Automation of all these processes, putting them under centralized control, not only helps avoid redundancy and human errors that will likely make clients furious, but also exceeds clients' expectations and gain 5-star reviews from them.
Rentopian, an all-in-one and intuitive event rental management software, streamlines all your business's internal processes through centralized automation and control. It does it in several ways — from the detailed technical development of the product to making the software design and usage as simple and straightforward as possible. Automate your inventory availability, accounting functions, purchase orders and subrentals, logistics and transportation, documents and emails to provide the best service to your clients and get 5-start reviews in return.
Task Delegation
One of the most important aspects of running an event rental event management business is its highly professional and dedicated team experienced in handling all kinds of events. Being a rental event business, you must have a fully knowledgeable staff that can cater to different needs and requirements based on the event- and this starts with proper task delegation. It is crucial for you to know the skills and expertise of each of your team members and assign them the tasks accordingly so they can be completed on time and in the best way. With hundreds of tasks to do for each client, effective delegation, and tracking of the tasks to the right persons is critical. Rentopian again comes into play here to help you meet this challenge. Through Rentopian's Tasks feature, you can:
easily communicate with your team members regarding important deadlines and to-dos.

allow team members to assign follow-ups, tasks, and more to the entire team, or individual members.

set deadlines and track which employee completed the given task.

receive notifications when tasks are assigned to the specified user and additional notifications when they're completed or have become overdue.

View Open, Completed, and Overdue tasks with ease.

view daily tasks directly on the dashboard.
Besides, through the Users and Roles feature, you can:
Add users, assign permissions, and keep tabs on who does what.

Users can set up their profiles with their contact information, profile picture, password, and more.

Create a User Role and assign any user to that particular role, such as an Admin, Sales Representative, Driver, Warehouse employee, Laundry Room, and more.

Set granular permissions to allow or restrict each user from completing or viewing anything in the system.

View a detailed activity log with a date and time stamp of any actions each user took in the system and a history of the changes they made.
Delegating tasks and responsibilities to the team members and tracking the progress in a timely way has never been easier before. Eventually, it leads to streamlined processes, best outcomes, and happy clients all set to give your rental event business a stellar review.
Track What Brings You More Revenue
The more efficient you are during the busiest periods, the more revenue you can expect plus great feedback from clients by providing quality service. Rentopian's robust Reports feature lets you keep an eye on your financial performance and the times of peaks and troughs so that you can better maintain your inventory and customize marketing efforts. Through financial and customer data reporting, you get revelatory insights about which seasons are going to be the busiest and which items are bringing you more money. You will also know what service offerings your customers liked the most and what didn't work well. It is key to determine the profitable seasons and inventory/services so you can do your inventory management and purchase in line with your planned profit margins at the right time. 
For instance, you can make more money during Halloween or Christmas time as people tend to have more holiday parties then. Or, maybe your rental inventory offerings are ideal for weddings, which means your busy months are during the spring and summer seasons. Through financial reporting, you can develop and offer the best discount deals during these seasons so you get more customers to place a rental booking with you. Regular evaluation of business performance helps rental event businesses generate more revenue and cut down costs where possible; the result is efficient service even during the busiest times and happy customers (and more customers).
Rentopian's advance reporting feature brings you a range of capabilities:
Bulk Print –print all Packing Lists, Pick Slips, Quote/Order PDFs, and Invoices for quotes and/or orders.

Cancellation – View canceled orders and the cancellation reason for each.

Client Yearly Report – Track how much income was generated by the client, per year.

Coupon Usage – Understand the percentage and dollar value of discounts your coupon codes provided.

Damaged Items 

Delivery – View deliveries by an order number, client, delivery date, and pickup date.

Duration – Find the average rental duration for a specific product or category.

Financial Order Details – Select a date range and view the following information for all orders, including the status, order number, sales rep, client, event type, and order totals. Break down the order totals even further to view the rental subtotal, sale subtotal, labor cost, service subtotal, delivery fee, damage waiver fees, rush fee, and tax.

Future Utilization – Select future dates to view which products are in future orders, including the quantity, category, order number, total, and SKU.

Income – Track your income by product category, client, location, or date and view the amounts received and amounts still due.

Income by Location – Track your income by state, city, or postal code.

Multi-location Transaction Delta – Reconcile your order totals, taxes, and more between multiple warehouse locations.

Orders – Breakdown your orders by client, transaction status, number of items, address, and more.

Overbooked Orders – Filter by date, transaction status, and transaction type to view orders with overbooked items, overbooked quantity, and resolved quantity.

Products Usage – View which client booked which inventory item, the quantities booked, and when it was delivered and returned.

Referral Percentage – Understand which referral sources sent which clients your way, how much their orders generated, and what their total referral fees are based on the specific referral percentage you apply to each source.
Maintain Feedback Mechanism
Customers feel valued if they know that you care about their feedback and will take it into consideration. So, a crucial step to getting 5-star raving reviews from your clients after the offerings and service you provided is gathering their feedback and reviews. Whether you follow up events with a personal call or an email survey, give your clients a chance to open up about their experience. It's an opportunity to learn valuable information that will help you fine-tune your rental event services and policies to cater to future clients. Encourage your clients to share 5-star feedback on social media and online review sites to draw future clients to your business.
Running a rental event business is no small feat. It does take time and dedication to get an event running successfully and a satisfied client. With Rentopian, you're setting yourself up to provide the best customer experience to your clients with thorough streamlining and automation of your business processes to achieve efficiency and successful outcomes, and eventually, a lot of 5-star reviews from your clients. Get in touch with us to learn how you can take your event rental business to the next level.