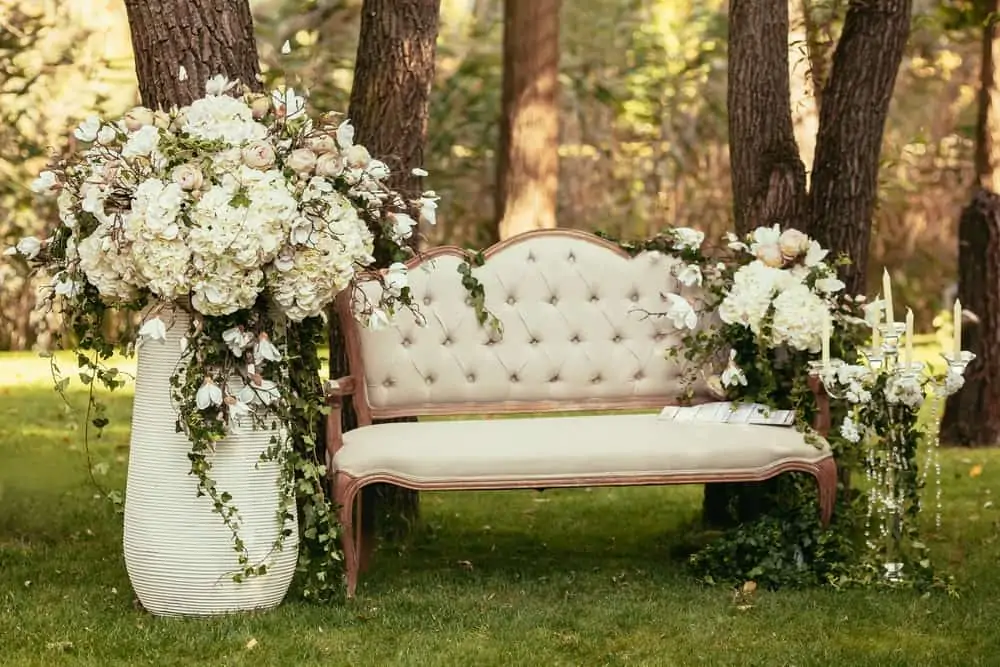 Managing an event rental company is difficult. There are so many different factors one has to consider at the same time from the inventory sourcing to marketing to book more rental orders, and so much more. On top of that, you have to schedule the maintenance of your inventory, keep up with client communication, etc. We know it can be overwhelming for anyone who is doing all this manually in Excel!
Here are some common reasons why event rental companies don't grow as fast and effectively as they could:
Client Miscommunication
When multiple salespeople at your event rental business are in constant communication with so many different clients for a variety of events, it can be difficult to remember who made changes to the order, who paid their outstanding invoice, and so on. You'll also need to keep records of their credit card information, emails and phone calls, contact information, and more. Without a centralized system in place that can be accessed by several team members, it's easy for miscommunication or inconsistencies to occur.
Unorganized data and client communication can lead to a potential loss of revenue, high client turnover. A frustrated customer may choose to take their business elsewhere or even actively speak ill about your business or team by word-of-mouth or create a negative review of your company online!
Customer service is so much more than answering client queries and meeting their demands. It also means responding in a timely fashion and making sure that clients are getting the full service for their money. By having relevant information readily available at any given time, you are able to respond effectively to ensure a smooth interaction and deliver an exceptional new experience every time.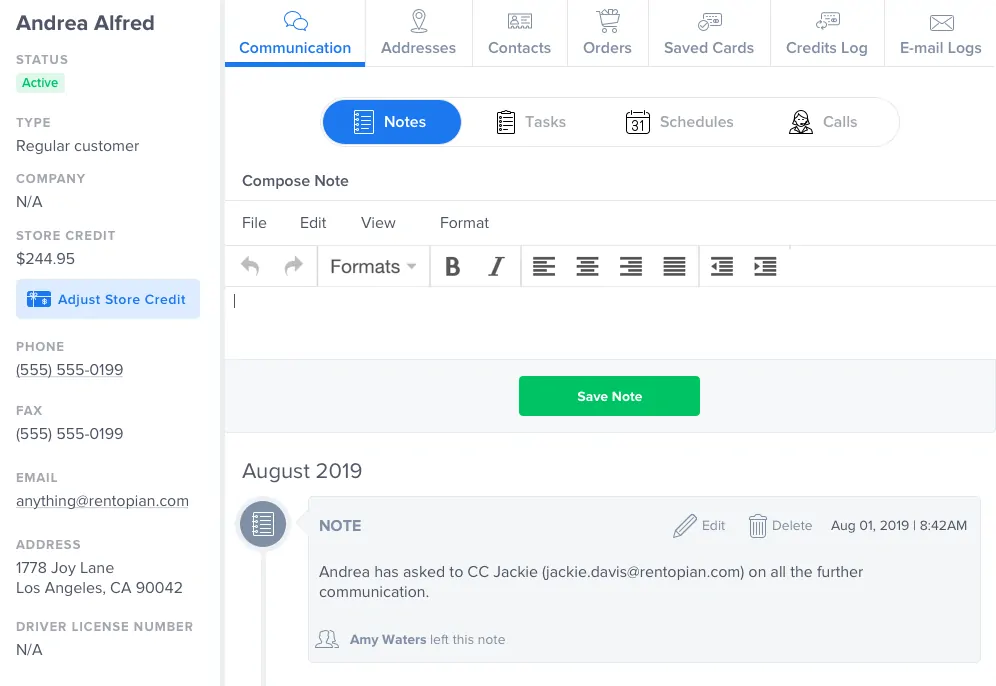 No Marketing and PR Automation
In addition to your beautifully designed inventory items and thoughtful picking and packing process for your warehouse team, you should consider implementing a marketing strategy that is automated in order to effectively communicate with current and potential clients. If you acquire new inventory items, how do you let your clients know? Does your company run sales or special promotions? How do you let people know they need their hands on those items? It is vital to use a marketing automation tool to not only actively talk to customers but also have a way of keeping track of communication patterns.
The average salesperson spends roughly 13 hours a week just checking and emailing. Automating this procedure will spare your employees time, boost quote converts, and get rid of human blunder. Sending newsletters or email blasts not only helps you keep in touch with your present and prospective customers, but it also increases brand awareness. Rentopian's digital sales assistant helps prevent potential eCommerce misses. You're able to create, schedule and send email templates with ease. As an example, let's say you need to email clients with a quote request 10 days before their event date. Or, you need to follow-up 5 days after a quote request is sent to your client, just like Rentopian does in order to understand their needs and move forward on the process of confirming an order reservation.
You are able to design your own automated emails in response to certain conditions. Additionally, instead of attaching necessary information manually, our Digital Sales Assistant will save you time and attach the documents that your prospective clients need such as invoices, contracts, quote and order PDFs, and more based on the content of your email! You can also easily track how many times the email was sent in a given period of time as well as who was sent emails and the attachments or contract that were sent with it.

Inventory Miscounts and Unorganization 
Storing inventory can become quite expensive, especially if you rent a warehouse for it. That's why products are usually very carefully tracked so that you can make sure that what's in your warehouse is up to date with what's on your floor and what's out there selling. Managing inventory efficiently can impact how much money you save per item on your balance sheet.
Rentopian's real-time inventory availability feature provides accurate counts of inventory, helping you keep track of stock levels and reducing the risk of losing out on sales. You can view and add all products, including variations and accessories, and key in addition or change prices accordingly. By knowing what items one has, it simplifies things and makes them less overwhelming.
Having an event rental inventory management software like Rentopian is essential to making sure your organization is operating efficiently. Knowing where all of your inventory is at a given point and how much you have on hand for any date and time can help prevent human errors and reduce running costs, which leads to an increase in revenue. It also helps create client satisfaction.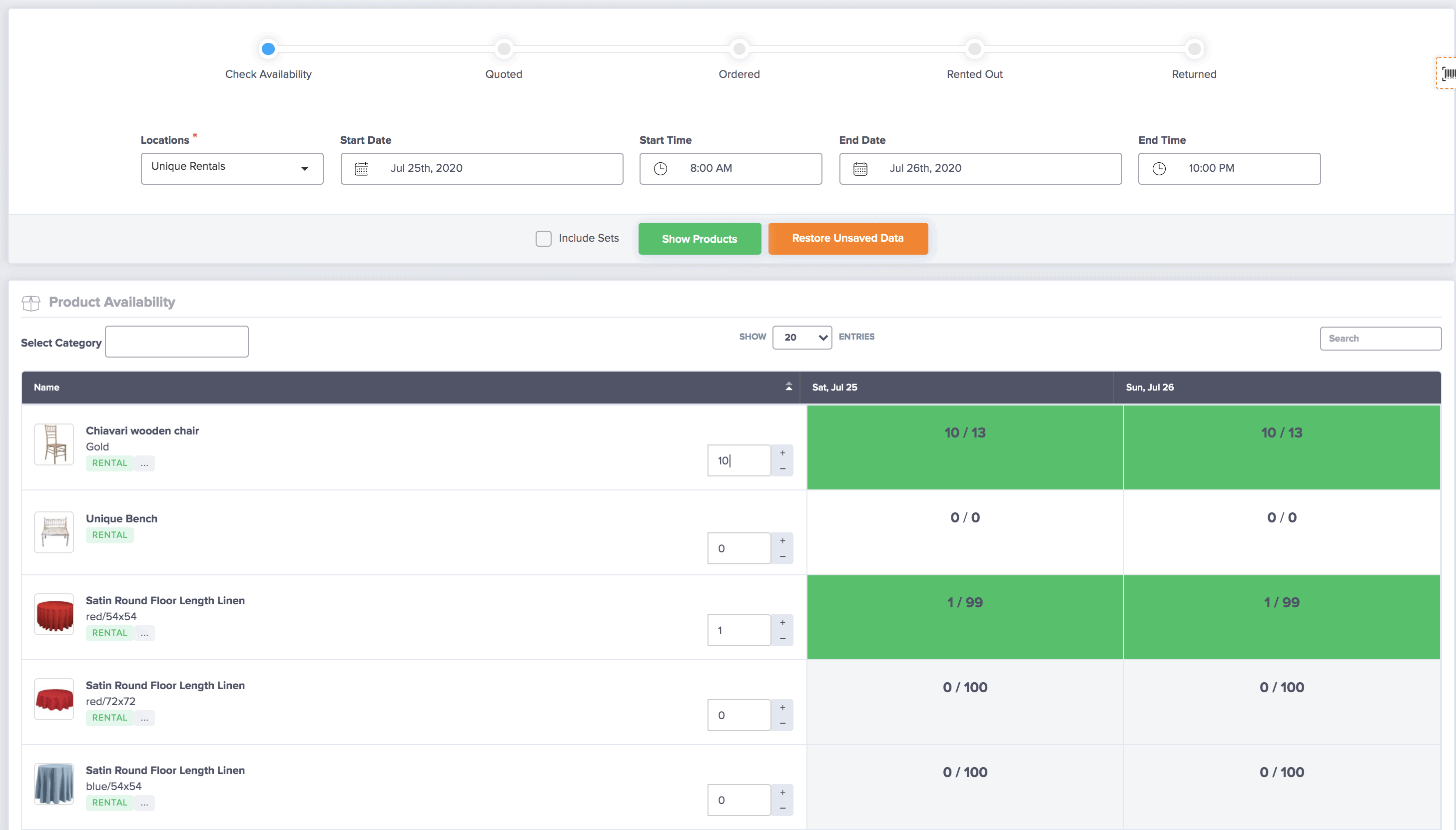 Lack of a User-friendly Website and Online Ordering Process
Your event rental company's website can be your most important marketing tool. In fact, digital presence has become a key element in growing your client base and making sure that you stand out from the competition. What could this mean for your business? You would probably attract a large selection of customers who are looking for products and services online. For e.g., 97 percent of people under the age of 35 will use search engines to find local businesses, while 91% will trust those enterprises with positive reviews. Also, 97 percent of customers will check out a business's online reputation before they choose to patronize them or not!
Having a user-friendly website at the ready that can be accessed anywhere and by anyone anytime, is just as important for your business today, as it was when companies first started online. Rentopian's WordPress plugin serves a couple of main functions. First, it enables the synchronization of your company's storefront (website) with Rentopian. Second, it allows your website visitors to browse your inventory and place orders and quotes on any items they might be interested in. The ability to request a quote online and send a contract quickly, then get an online payment in the blink of an eye will save your client time and money.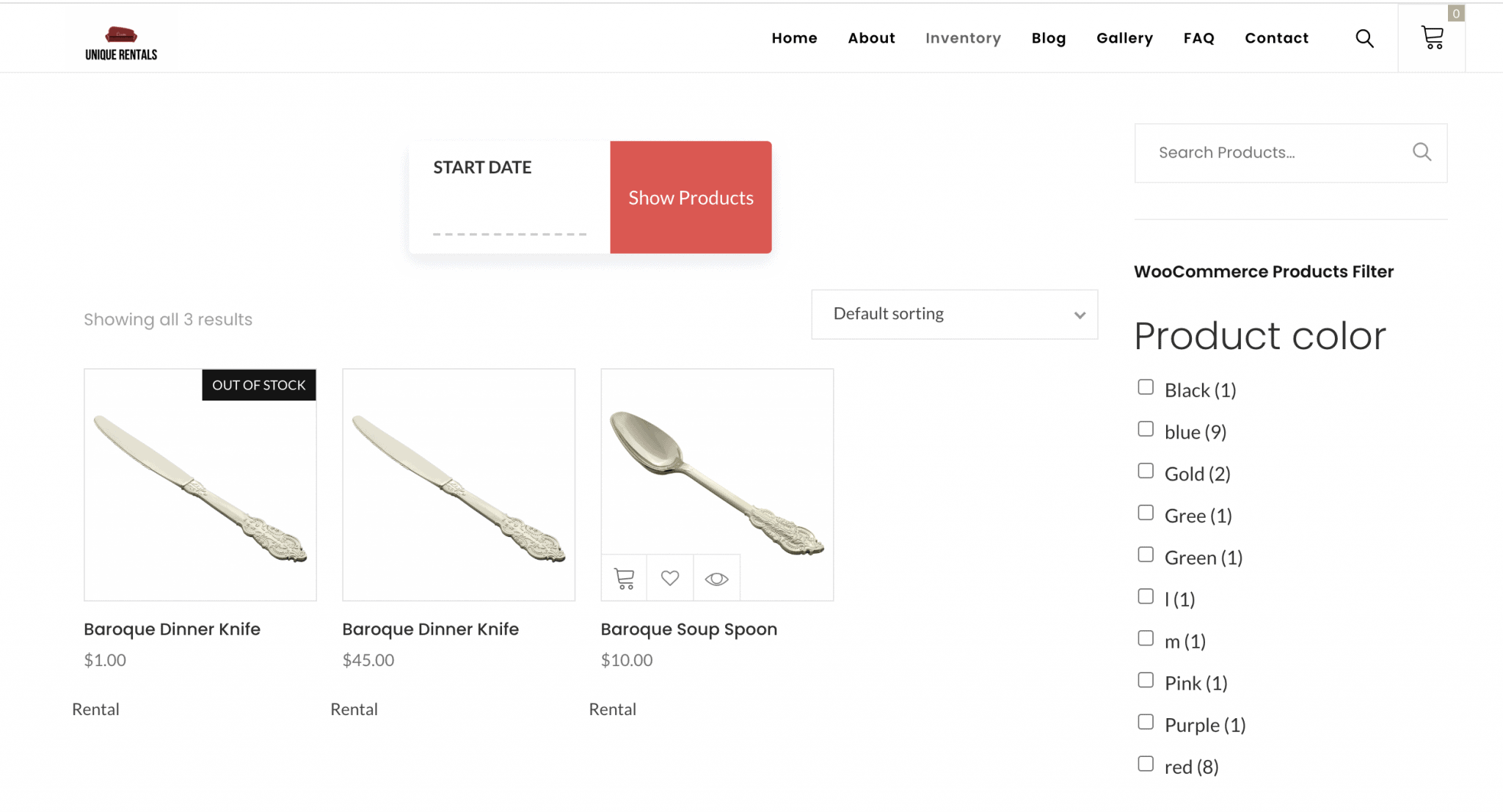 Final Thoughts
Imagine what could be possible if you were able to prevent your biggest challenges. Take, for instance, how much more profit you'd make if you didn't have any customer emergencies or miscounted inventory blunders. The time that you now spend on those things can be used to focus on the concerns that really matter. Event Rental Management Software like Rentopian can also make it possible to do things such as manage inventory, record financial information and other aspects of operating your business more effectively so that you can spend more time on high-level tasks; trying new ways to grow your business, adding new services/items offered or expanding your team.
Rentopian – the leading provider of cloud-based software for event rental businesses – empowers event rental companies to run their business more efficiently. If you have an event rental business and would like to learn more about how Rentopian can help you grow your company, please schedule a free demo today and get two weeks to try out cloud software technology at no cost.