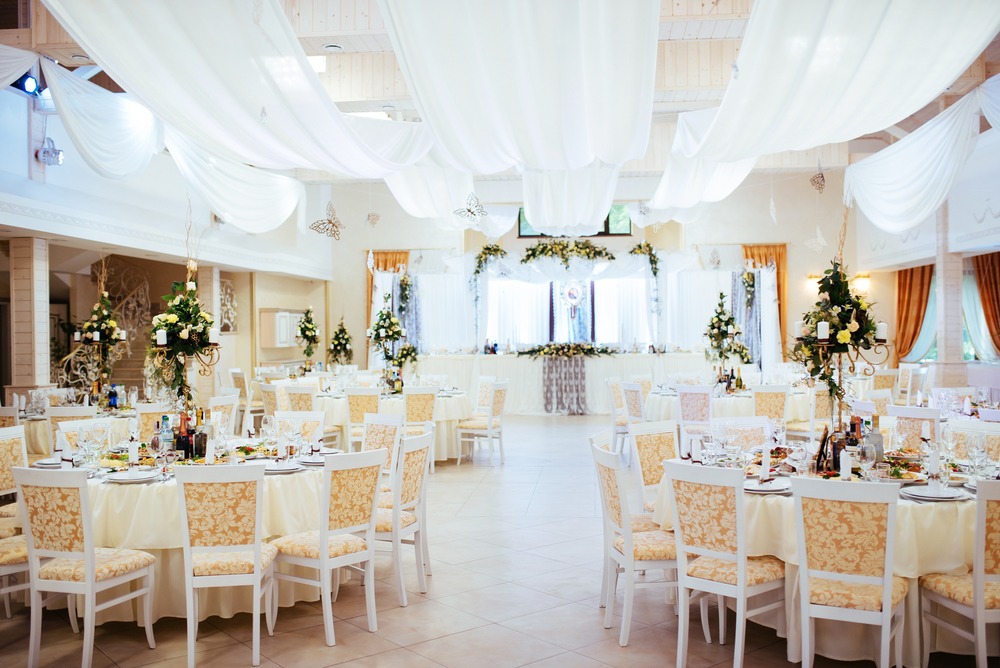 Growing and expanding your event rental business can be daunting and overwhelming, but it's important to remind yourself that the rewards and opportunities often outweigh the challenges. You must remember why you started in the first place. If there's one phrase that doesn't hold true in this industry is "build it and they will come" when thinking about how you can effectively market your company. Instead, look carefully at each marketing opportunity available in order to determine which ones will get your brand exposure in front of your target audience and generate sales for your business over time – especially if you won't have enough resources at hand when scaling your business in such a fast-paced industry.
We have composed a list of top tips for helping entrepreneurs who are just starting their journey to grow their event rental businesses.
Specialize and Focus On Your Niche
If you want to be successful in your event rental business, it's important to focus on one style or niche over time. Are you acquiring more vintage inventory to fit your current inventory style? Or are you going to have an array of styles to reach a wider range of your clientele's tastes? As you spend your valuable resources to grow your event rental business, don't forget that the most effective marketing campaigns happen only when there is an established fanbase and audience that genuinely cares about what the brand or content creator has to say regularly, and when they are consistent with their brand offerings. The more effort you put into acquiring a certain following, the easier it will be for you to get useful feedback from specific target markets. 
Event rental company owners know how demanding it can be to keep track of all the different details when it comes to handling inventory- whether you specialize in vintage, modular, art-deco, or all of the styles together. You likely weren't expecting that so much of your own time would be spent on tasks like this, exhausting you before you even get to other, more interesting parts of running a business. Even with a team to help delegate work, we understand that you may still find yourself doing most of the tasks involved in taking care of inventory management which could be challenging for someone who isn't already familiar with this type of work.
Keeping track of your inventory and orders has never been easier with Rentopian, the all-in-one event rental software. It helps to manage your inventory and orders in a way that will leave you much less busy. Just make sure you check on order statuses and sort out the bookings that need your attention without having to check every single one constantly. Moreover, the event rental software shows all inventory items with their status- whether it's a rental, or sale inventory item.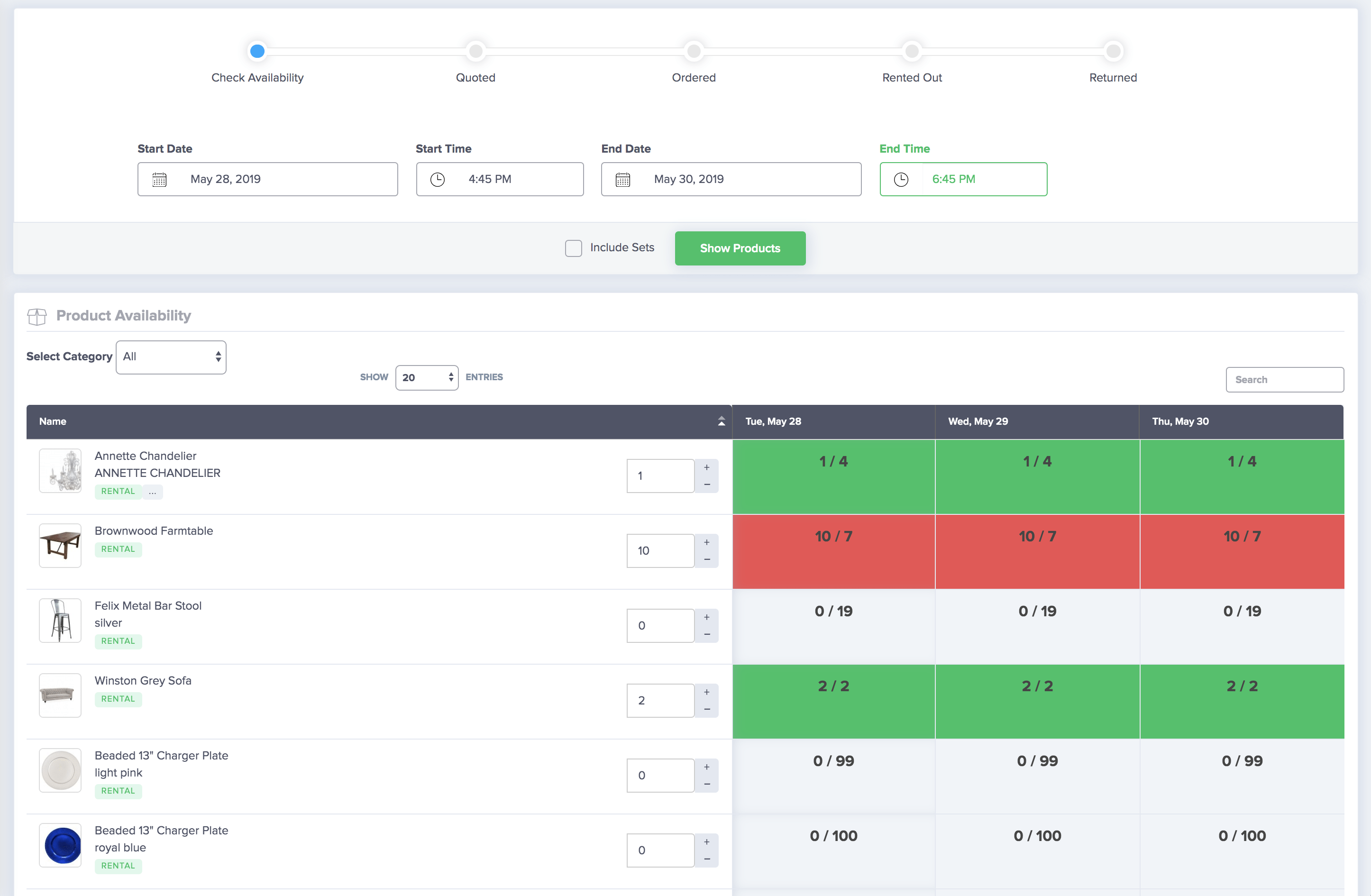 Manage Your Time Effectively 
If you are setting out to grow your event rental business, you likely won't be able to take on everything by yourself. Between sourcing inventory, client appointments, to increasing your website presence, you'll need to delegate tasks in order to prevent burnout- whether you decide to hire employees to help you or outsource the work to freelancers. Before jumping in and delegating, make sure you have a precise idea of what needs to be done. There are many different ways delegating can grow your business, but it's important that each team member understands exactly what their tasks are before a projected schedule is created. A set deadline for completion should also be assigned to each task so that the overall schedule stays on track from start to finish.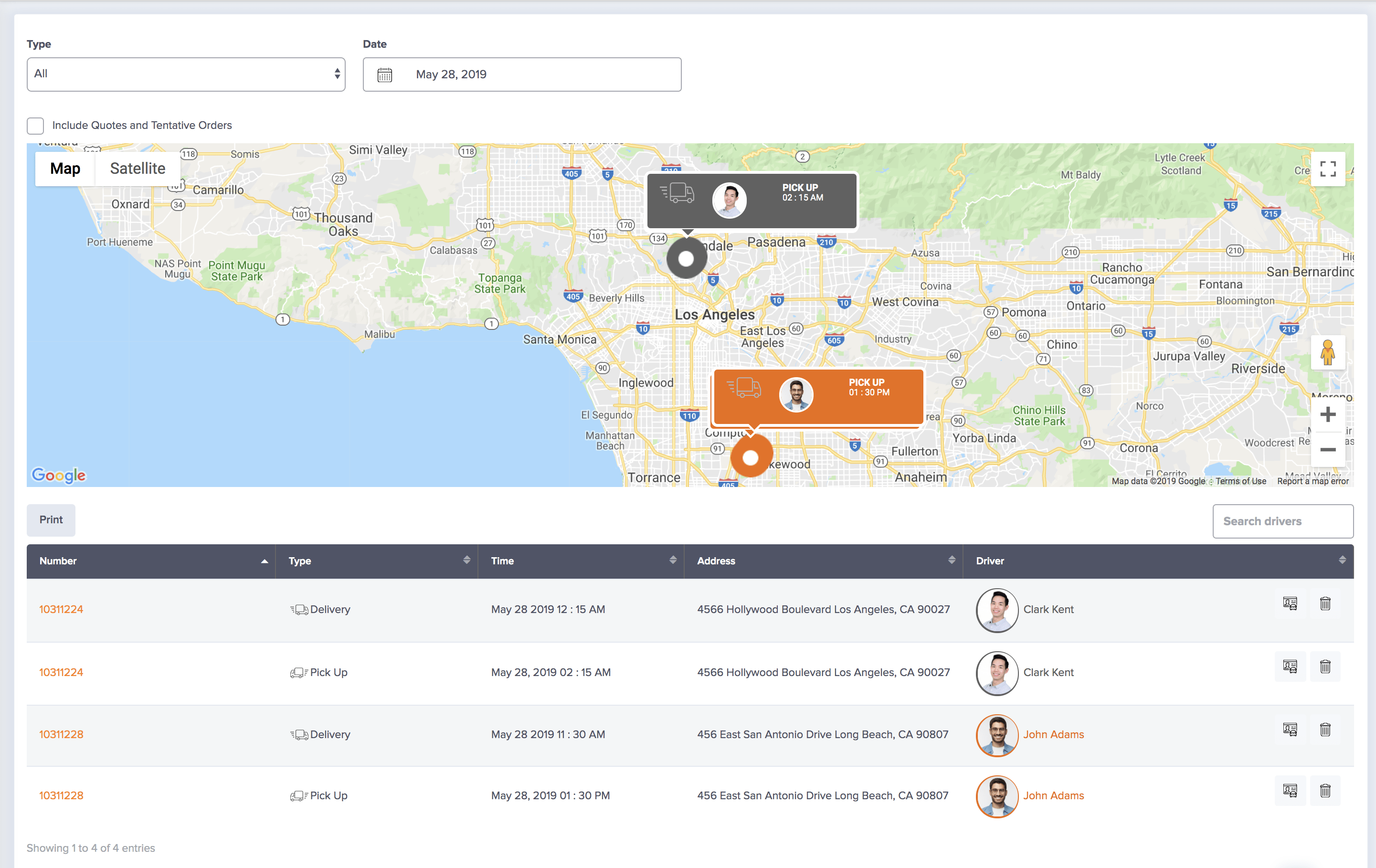 Additionally, if you're using an outdated platform or a spreadsheet to organize your event rental business, you're not doing yourself any favors when it comes to keeping close track of the important details that will help ensure a successful event. With Rentopian's robust features, you'll be able to automate a lot of your business processes such as payment collection, e-signatures, and automated email notifications and reminders to clients. Automation techniques minimize risks and save time & money for all parties involved. 
Start Online Marketing ASAP
It is best to work out a plan for marketing your product. We recommend implementing paid ads on relevant social media platforms and search engines to develop a community of customers who can begin sharing your brand with their friends. Of course, this tactic will take more time, but once the brand has become well known and you're ready to start achieving higher sales volumes, it's important to scale up your efforts by delivering top-quality website development and search engine optimization services that will maximize interest in your brand while driving targeted traffic to your website!
Search engine optimization has been a very important process for many businesses, not just event rental companies. It is a process that involves improving one's website presence and visibility to make it easy for search engines such as Google, Yahoo, Bing, and others to bring your site up in search result rankings when possible customers or potential clients use keywords to search for something they are interested in. This is crucial in finding the right audience to visit one's site since search engines need to first- be able to find your website, second- easily identify what your website is about, and third – determine who you can attract on the internet without too much cost. View our complete SEO 101 Guide, here. 
Appreciate Your Referrals 
Make sure to run a referral program. Because when you do, your customers are going to vouch for your rental products or event services for you and help boost your sales in exchange for certain incentives like money back or discounts on future orders. 
Using Rentopian's extensive reports, you're able to run a Referral Report to see which referral sources sent sales your way, how much they generated in commissions based on the specific referral percentage you apply to each source, and what their total referral fees are based on the specific referral percentage you apply to each source.
Besides being the most trustworthy relationship, a referral is also often seen as a very emphatic one – and many people are familiar with this way of doing things from their own personal experience. 
Given the many advantages that come with an online event rental software solution like Rentopian, it's time to think about how you can increase your profits. Rentopian is a trusted provider of on-demand software for event rental companies in the industry. By using Rentopian event rental software to run your daily operations, you'll be able to grow your event rental business. To receive a personalized, one-on-one online demo and a 2-week trial, submit your contact information or email us at [email protected].