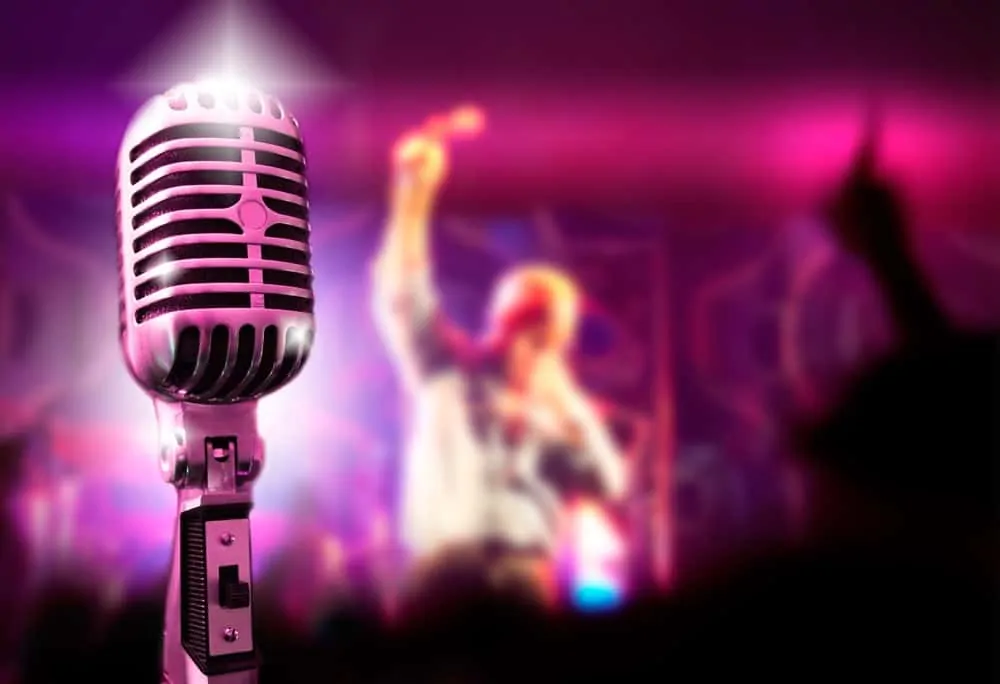 Running a successful AV rental company is not easy. Regardless of the size of your business, surviving the fierce competition is a challenge. The pressure of providing the best audio and visual equipment to make an event successful can make things complicated for AV rental companies.
Gone are the days when you could run an AV rental company with basic tools and resources like Excel sheets, word documents, and a traditional inventory management system. Thanks to technology, AV rental companies can incorporate the latest AV rental software to streamline their operations and communication channels.
Tough competition and inconvenient access to information can slow down your business. That's when you need an all-in-one, centralized solution for managing your company. Let's delve deeper into the features of an AV rental software and how you can choose the best one for your AV rental equipment company.
What is AV rental software?
Previously, AV rental companies relied on a combination of tools to manage their workflow, keep track of their equipment, and manage their teams. However, the AV rental software industry revolutionized how AV rental companies conducted their day-to-day business operations.
Using Rentopian, your AV rental company can take every aspect of your business under a single tab. Leveraging Rentopian AV rental software can help your company save precious time and manage your resources better to enjoy complete control over your AV rentals.
How AV rental software Help AV Companies
Using AV rental software can streamline communication and operations to help your rental company grow exponentially. Here is an overview of what to expect from Rentopian:
Project planning: Plan every project individually, and incorporate inventory, crew members, logistics, drivers, and so much more that goes into making each event a success.
Scheduling and communication tools: Track your crew's availability to communicate all plans and timelines to your teams.
Inventory management: Keep track of the availability, overbookings, damages, and repairs of your audiovisual equipment.
Fast quote and order building: Quick and easy quote and order generation with a few clicks.
Cloud-based software: Access critical project information from anywhere, using any device.
Collaboration: Enable your team to collaborate through comments, notes, tasks, and messages.
CRM: You don't have to use separate apps to keep in touch with your customers. The software allows you to interact with both customers and other rental companies.
Barcoding scanning: Create barcodes for inventory items and scan them to add to any quote or order. Make returning inventory easier by scanning orders back in. 
Serialized inventory: Track individual units of audiovisual equipment by using unique serial numbers. 
Important Benefits
Now that you know the basic functions of AV rental software, here are a few of the many benefits:
Intuitive Databases 
AV software like Rentopian allows AV rental companies to create a database of information about their crew, inventory, and clients. Hence, companies don't need to form multiple teams to monitor different areas of their company. With a few clicks, you can add all the inventory items and crew members, and their work-hours you need to create a quotation. As soon as the quotation is ready, send it directly from Rentopian to the customer's email address.
Inventory Management
When renting out lighting, rigging, or sound equipment for any event, an AV rental company must know all items' availability. With Rentopian's real-time inventory availability, AV rental companies can quickly access important information about their available equipment and plan for the unavailable items accordingly.
Crew Management
Rentopian makes crew management a breeze, especially if your AV rental company works with freelancers. Back-and-forth communication can waste valuable time. Your AV rental software solution needs to provide a visual calendar to manage your crew effectively. Check your crew's availability and respond to their queries to keep in touch with your crew without a hassle.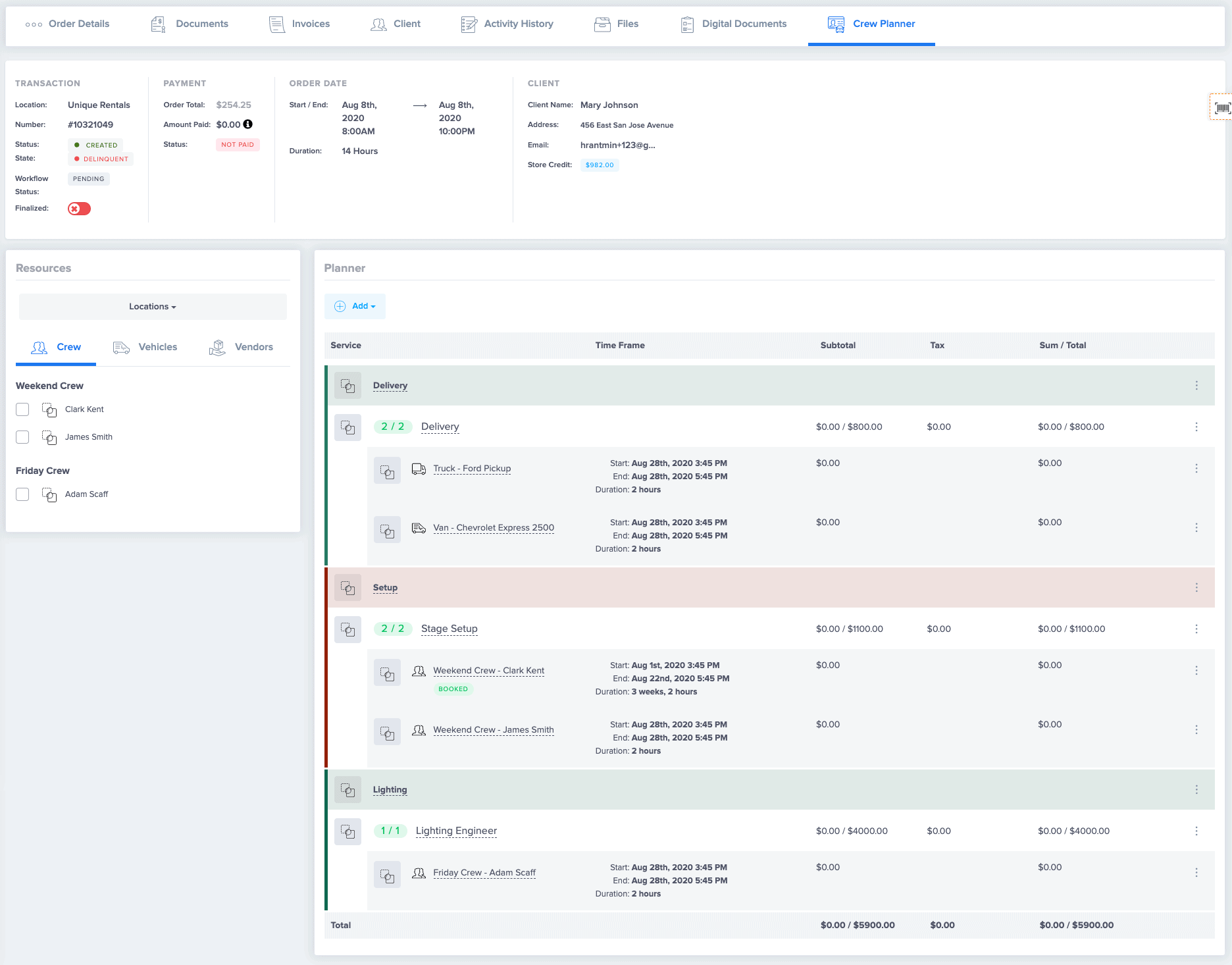 One-stop Solution
AV management software serves as virtual assistance to any AV rental business. Switching to Rentopian can help you stay organized and save precious time, helping you attain a healthy work-life balance.
Imagine managing your corporate, social, and community events at a new level. Integrating AV rental software into your business model can speed up your operations, allowing you to attract more clients. Imagine the impact of all this on your ROI!
How to Choose the Best AV Rental Management Software
When choosing the best software for your AV rental company, you will find all kinds of solutions in the market. However, a large percentage of these tools and resources fail to live up to their claim.
Here is what you should know before selecting the best event management software to streamline your business.
The first step is to prioritize your business needs. Do you need a solution to manage your crew? Are you looking for a quick and easy way to generate invoices? Do you need a robust serialized barcode scanning feature?
Many companies seek a solution to help with certain aspects of the business, while others need an inclusive solution to take care of their entire company. If you are just starting out as a new AV rental company, it's more than likely that your company will expand, and you will need to use flexible software for managing your growing staff and customer base.
Hence, choose the best event rental software that manages all aspects of your business. Don't forget to check out the reviews and ratings of the software you want to buy for your company. Furthermore, check if the solution provider agrees to offer a live-demo.
Before buying a software solution, here are some factors to consider.
Can one event management software cover your business needs?

Is the software mobile-friendly?

What are the unique features of the software?
Welcome to Rentopian: The Best AV rental software
When looking for a comprehensive solution, there is no other solution than Rentopian to help you manage and grow your AV rental business like a pro.
The intuitive and centralized rental management system controls all parts of your business, so you focus on booking more orders, and upgrading and maintaining your AV equipment. Rentopian provides the best platform for streamlining and automating time-consuming processes for AV rental companies.
Here is a run-down of some of the unique features you enjoy with Rentopian.
Dashboard: Offers a quick glimpse of your workday.
Quotes and Orders: Control your entire event from quote creations to order return.
Inventory: Enjoy real-time availability of products to stay on top of stock levels.
Accounting: Track and process all financial transactions.
Payments: Manage, collect, and request payments through multiple payment methods.
Client Management: Enjoy quick access to all information to manage successful customer relationships. The software serves as a great online CRM tool.
Reports: You can get detailed reports based on different parameters to monitor business performance for making informed decisions. Users can also export these details into CSVs and PDFs.
Contracts: Generate enforceable agreements for all types of transactions and clients.
WordPress Plugin: Sync your new or existing website to the system.
Sets: Group multiple inventory items for creating an order or quote to save valuable time.
API Integrations: Use API for integrations with a third-party system.
Work Orders: Produce Work Orders and send them to third-party vendors or yourself through email.
Tasks: Communicate important to-dos and deadlines with your team members.
Venues: Add frequent venues for quick creation of order documents and quotes.
Multi-location: Track your entire business operations across multiple locations.
Subrentals and Purchase Orders: Generate a Subrental or a Purchase to fulfill inventory shortages for existing/new orders and quotes.
Templates and Emails: Save hours by sending emails, automatically or manually, with templates and dynamic fields.
Digital Sales Assistant: Automate sales processes to eliminate human error and reducing errors in paying commissions.
Roles and Users: Assign permissions, add users, and monitor your team.
Drivers and Dispatching: Assign your team of drivers for timely pickups and deliveries.
Services: Generate and add custom services to orders and quotes.
File Manager: Organize, upload, and view files or photos: view bulk files and images from a centralized page.
Calls: Make calls directly from Rentopian, using your office phone number, and record your telephonic conversations.
Labor Scheduling: Schedule your crewmembers for pickups, setups, deliveries, and more.
Whether you are an emerging or an already established AV rental business, you can leverage automation and technology to streamline several operations across multiple locations. Thanks to innovative AV rental software solutions, you can build and grow a successful AV rental company from scratch.
Our software is a one-stop solution for all your rental business needs. We provide the latest innovative rental management system to make sure you focus on your core business. By automating processes end-to-end and streamlining communication, we guarantee smooth rental management from quote creation to order return.
Final Thoughts
Rentopian tracks inventories in real-time, facilitates online payments and bookings, and plays a crucial role in managing warehouse logistics and dispatching services. If you are looking for reliable software, get in touch with us to schedule a demo to get a gist of what the software can provide for your AV rental business.