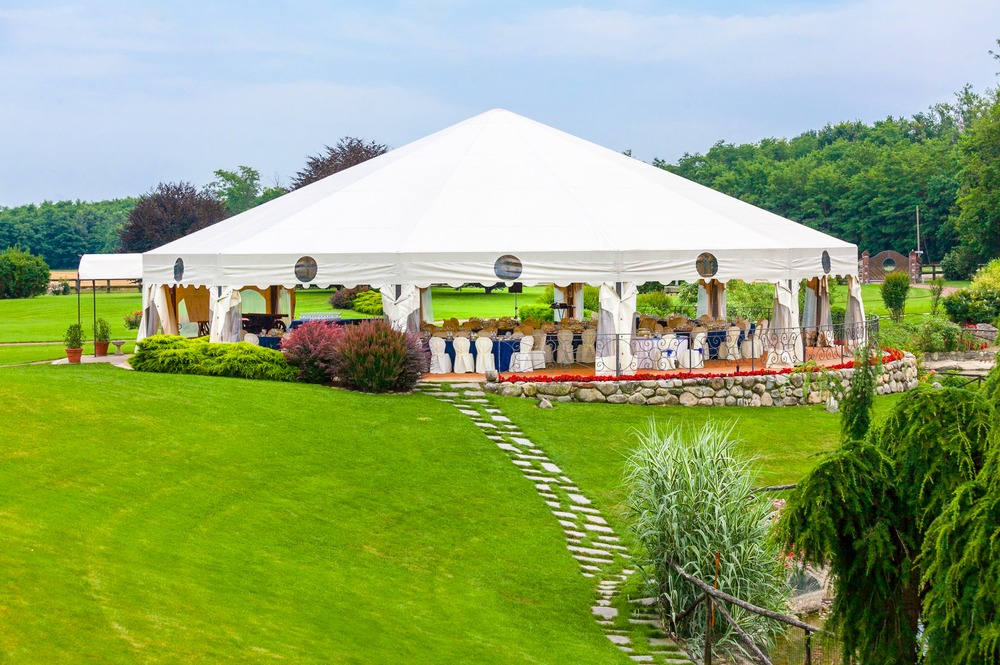 Outdoor tents overall as a structure are very easy to set up and take down the right way, but they can be also difficult to manage when it comes to the tent rental software that is used to run them. If you're looking to rent an outdoor tent, then you need to make sure that you have the right software so that you can easily access all of the information that you need about your tent's availability, components, accessories, and more.
While having rental booking software can help, some specific features are required to ensure that you get the best experience possible. Here are some things to look out for:
Robust Tent Specific Bundles
While there is a simple rental inventory, there are also tents that consist of multiple pieces such as poles, tarps, stakes, etc. These types of bundles should be included in the rental software so that you can see what other items will be needed to complete the tent.
It is also common to have many different components used in a variety of different tents since it is not very cost-efficient to stock up with every component needed for every single tent offered. Thus, tent rental software should provide the ability to track each individual inventory item, and allow the creation of sets using these components, showing real-time availability of the sets and any overbookings even if that is on the component level. This helps you plan ahead and save money on unnecessary inventory purchases.
Features needed for robust sets management:
Ability to create sets using the existing inventory, which includes inventory items that are standalone products, add-ons, and accessories.
Have options to mark certain inventory as required part of the set. Successful tent management is not just the ability to put several products together and call them a tent. There are many items a tent could be built with, but some of those are a must, some are preferred and some are optional.
Tent component price control. Conventionally, there is a predefined price for the tent, however, there are cases where the price of the set will change based on the selected components. It is a must-have to set a price per the product used in the tent set or allow it to be pulled from the original price of the component.
An option to have selectable products as part of the set. often times, tent consists of products that have different variations. As such, it is essential to be able to select, for example, the color of the sidewalls that are going with the tent.
Capability to set a separate, outside of the set, price. This might be required on every set, however, if your competition is fierce, this feature could make it easier to fight. Oftentimes, when you advertise a 20 x 20 tent for a given price, you must keep the price the same when the customer rents it out. However, there are many add-ons with the tent that come at extra cost, and your competition might be separating those into a different line item on the invoice and quote. This shows the base price of the tent, and if you are not doing it but your competition is, not too many clients will understand your higher pricing that easily.
And more…
Hidden Inventory and Accessory Manipulations
As mentioned before in the other topics of this article, there are many different add-ons and accessories used with tents. Most of these components do not mean much to the client, what the client is looking for is the end result, the nice-looking tent, and not a bunch of poles, stakes, or sandbags on their quote document or invoice.
For this reason, it is important to have the option to hide the details of the set, in other words just show a regular title of a product to the client, for example, High Peak Pole Tent 20 x 20. Of course, there might be hundreds of components with the set of High Peak Pole Tent 20 x 20, but that list will be used only for your backend logistics.
There are also cases where you would want to show all of the details, however, exclude certain items such as the accessories needed, or the tools your crew will be using to put the tent together. Therefore, it is also important to have an option just to mark a product as hidden from the prints or any customer-facing interface of the software or your website.
Crew Planning
As complicated as the tents are the more complicated the setup process might be. Yes, this is about the tent setup process that involves a lot of planning and scheduling ahead of time. The most common way to handle this is by having a crew planner. A crew planner can help you organize all of the people involved in setting up the tent, and even assign them to specific tasks.
This is especially useful when you need to plan for multiple events over a period of time, and you don't know exactly how many people you'll need until the day of the event. With a robust crew planner, you will be able to not only schedule your crew for given tasks and events but also invite the outside workforce easily and book a job when needed.
Website Integration
As you already know, if you read this much, there are a lot of details to consider when it comes to selecting tent rental software. However, that's not all you need to worry about, the rental industry is going online just like every other out there. What does this mean for tent rental companies? It means that they should have a website that integrates well with their event rental software.
What you are looking for is tent rental software with a website integration that will have your tent sets listed as products on your website automatically, and will update those in real-time as changes are made within the software, and of course, will consider all the components includes as well as details that need to be hidden from the client browsing the site.
Oftentimes, it is also important for your clients to see what's included in the set that you are providing. This is the case when you bundle up a tent set with some extra rental products, such as chairs and tables for an outside party. You want your website visitors to quickly see what they are looking for and there is only so much to show in a picture or write in the product description. Therefore a section showing the included components, make is clear and crisp.
It is always better to show quick-to-read visual and structured information for the website visitor to see the right way whether it is from their computer or smartphone when accessing your site.
In conclusion
Providing tent rentals for party rental businesses or event rental companies adds more value and gives a real inclusive rental experience to your clients. So you should not be afraid of all the small and complex logistical or party rental software difficulties that come with it. This includes your giving an option of online booking that consider all of the above details.
If you would like to learn what else a party rental software can provide that will benefit your tent rental company, do not hesitate to contact us for a quick demo!