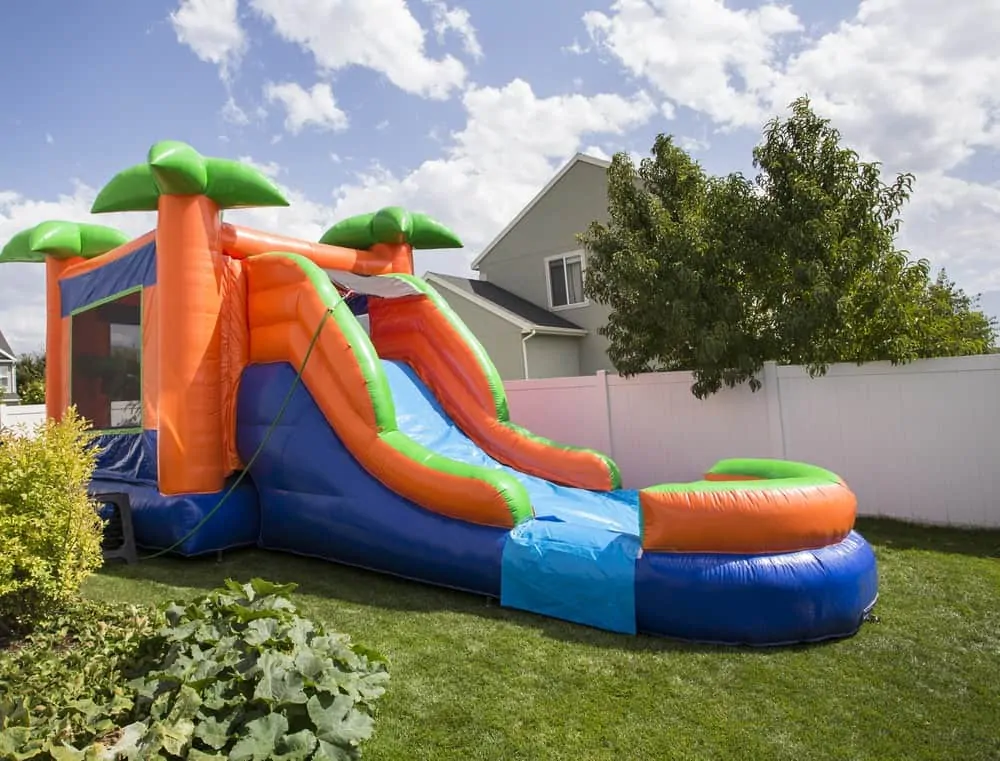 Managing a successful inflatable bounce house rentals business entails having your finger on the pulse at all times- which means having accurate and real-time inventory counts and knowing the status of your quotes, orders, deliveries, and more- with just a glance. 
With Rentopian's inflatables rental software, you're able to manage your inventory, orders, clients, accounting, and more.  It has the tools to support hourly and daily rentals, packages and specials, same-day rentals, extended rental duration, mobile and online reservation requests, and available time slots per item. Using easy online tools such as e-signatures and online payments, clients book more orders, faster. In addition, Rentopian's WordPress plugin allows clients to book inventory directly from your website. 
Powerful features to help you manage and grow your inflatables/bounce house rental operations: 
Real-time Inventory Availability: Rentopian helps you manage your inventory more efficiently, giving you visibility into real-time inventory availability. It also allows you to input new products, add variants, create and track orders, receive notifications of incoming or outgoing inventory items. It provides real-time communication between you and your renters, so you can quickly fill orders and ensure the availability of all rental items across the event chain. With real-time inventory tracking, you can significantly decelerate the process for getting your rentals out and back in again, saving time, money, and headaches. 
Sets: With inflatables or bounce house rentals, you may decide to offer a 'set' to the rental client. For example, you may decide that if a client rents out an inflatable for their kid's birthday party, they may also need chairs, tables, concession stands. Rather than having your client shop around for the other inventory items, you can offer them a special-priced set or package to ensure they rent all of their party needs from you. With Rentopian, you're able to group multiple inventory items together to save time when creating a quote or order. Create a 'set' from 2 or more existing inventory items. Then, assign a unique rental price and picture to the set, whether it's higher/lower than or equal to the total of the individual inventory item. The number of sets that are available to be rented out for the selected day and time are based on the available quantities of the individual inventory items, making sure you always have correct inventory counts and never accidentally overbook. 

Website Quotes and Direct Orders: Rentopian connects your bounce house rental software account to a beautiful auto-updating website that allows you to display your inventory, images, and additional information for easy and efficient browsing. The real-time synchronization between the software and website will allow clients to add inventory items to their checkout cart. The client can choose different item quantities/prices for each item in their cart. Any time a change is made in your Rentopian account, such as adding new inventory items, changing an image, etc. the website will automatically reflect the changes. This real-time synchronization will ensure that your clients see exactly what is available for their selected event date.
E-signatures: The easiest solution for creating professional, custom rental contracts. Generate a variety of rental agreements that cover your business's needs by setting standard terms and text, or customize the text with every order. E-mail the contract to your rental client who can sign documents in seconds on any device or browser, with the integration to your DocuSign or DigiSigner account. Once all of the required signatures are submitted, you'll get the signed digital contract back with an e-signature. If you ever need to refer back to special terms and conditions or pricing that your client agreed to, you've got all of your contracts safely stored online!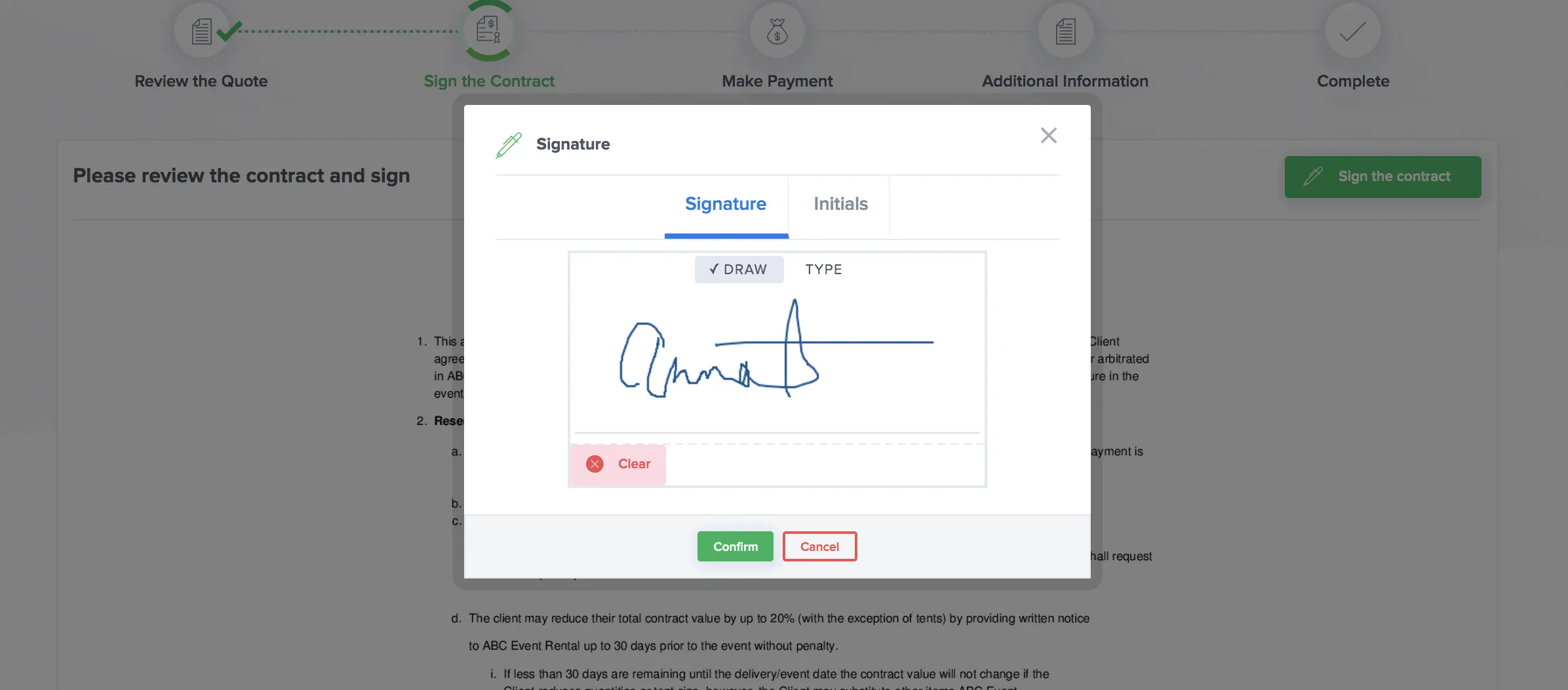 Internal team and client communication: Rentopian's CRM is a centralized database that keeps all of your client and project data in one place. This allows you and your team to save time and easily manage files, notes, and tasks. You can also keep an entire history of the client's information & communication within the system. Using our Calls feature, you're able to contact clients directly from the software using your company's own phone number, record your phone conversations to refer back to later, and keep track of how long the communication took and which sales representative spoke with the client. 
With Rentopian's inflatable rental software, you can easily manage all of your inflatables and bounce house rental operations in one centralized and secure database. You can view your entire inventory, invoices and payments, check the status of the bounce houses and much more- all from within one system. Curious about all the features Rentopian has to offer? Let's connect! Our knowledgeable team would love to walk you through a free demo and set up a 2-week trial account for you. Please contact us at [email protected].