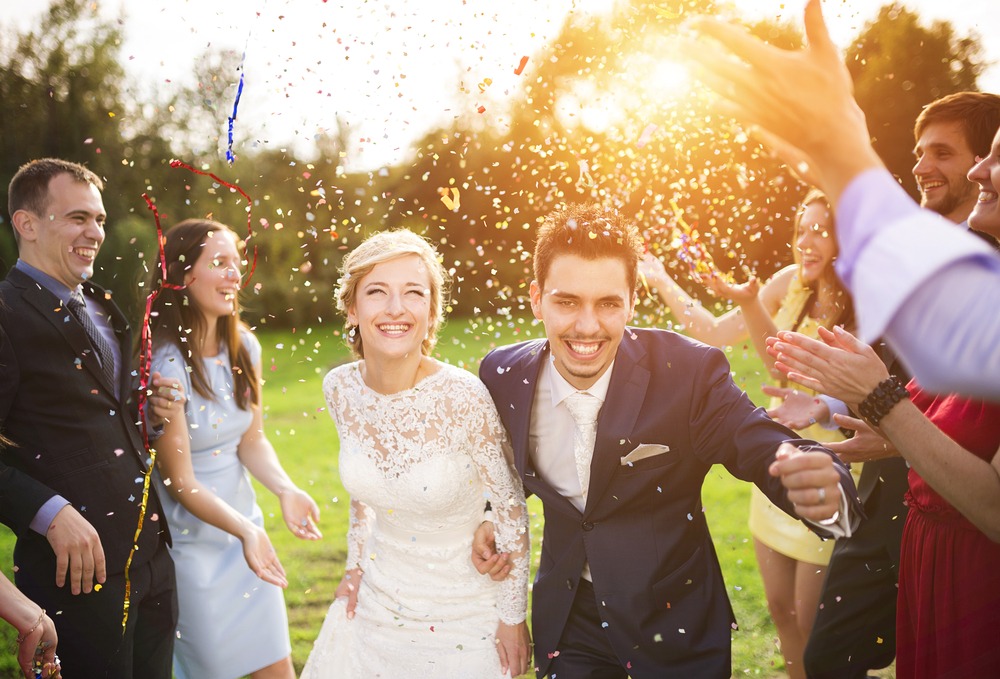 Wedding trends have always been an important decision on the most important day of a couple's life. Aside from picking their attire, flowers, and the catering service, you'll want to consider other elements to make your clients' day unforgettable! Are you wondering what wedding trends your event rental clients will be using for their own weddings in 2022? 
Rental companies are likely to see their clients lean towards and participate in some unique trends relating to wedding ceremonies in 2022. Generally speaking, Covid has left a lasting impression on this year's trends. Destination weddings and elopements are not uncommon as some couples prefer smaller, more intimate weddings. 
Eco-Friendly Everything
Every couple wants to do things right and this includes keeping their wedding as eco-friendly as possible -this is just a sign of our times, as more and more people are keen on making sure their lifestyle isn't doing harm to Mother Earth. This also means that couples have started looking into venues, caterers, and other businesses that offer affordable yet environmentally sound options for weddings. 
Protecting the environment has become a priority for many people, especially at times like wedding planning. Many couples have decided to plan their special day in a way that does not leave a negative impact on the natural surroundings and wildlife. However, when it comes to events like weddings, there are plenty of ways to make things more eco-friendly and still enjoy all of the benefits of making memories with those you love. Use environmentally friendly invitations (digital invites) to tell your wedding party about this day of celebration as well as using biodegradable paper napkins and cloth table clothes to make an impression on your guests while making clean-up after your ceremony easier. 
Elaborate Backyard Weddings
Backyard weddings are popular these days, and we expect this trend to continue as well. Besides making sure that your guests feel safe at the event, backyard weddings can also be a comfortable way to celebrate one's love when done right.
With bride and grooms preferring a more low-key approach to this milestone in their lives and saving thousands of dollars due to not needing to book a venue, they're spending a portion of those savings on creating an elaborate and beautiful experience in their backyard. They're hiring lighting rental companies to put up twinkle lights all over the backyard to create a whimsical feel. Or, they're hiring an audiovisual rental company to set up a stage, speakers, and other equipment for the band to perform in front of the dancefloor. 
Additionally, tented reception settings are a great way to accommodate larger groups of people that the bride and groom are having at their ceremony as opposed to an indoor venue which would not be able to host as many guests at once without breaking fire codes. A tent rental is the best alternative to unexpectedly curtail or prohibit indoor weddings these days for safety reasons.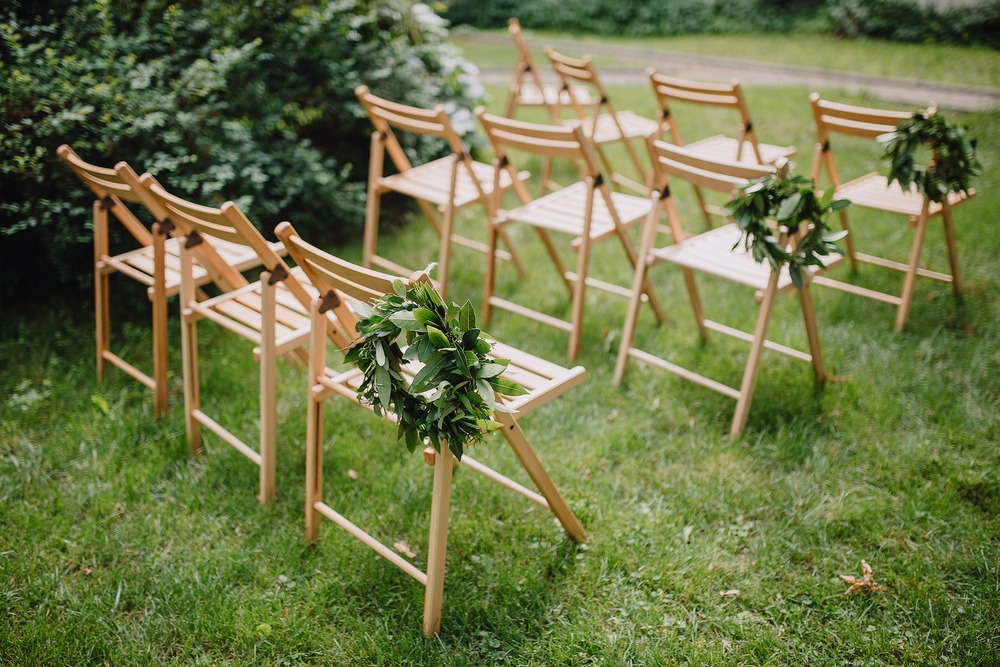 Destination Weddings (both real and faux!)
For the couples who choose to forgo planning a wedding, even in their backyard, they're traveling to exotic and unique destinations to get married. In addition, couples who are traveling will sometimes decide to tie the knot spontaneously. Moreover, the travel restrictions that were put into play due to surges in Covid-positive rates and have now been loosened, coupled with the increased vaccination rates are creating a longing to travel to get married. 
Destination weddings can be a lot of fun and offer the couple and their guests greater opportunity to communicate and express their excitement over this new chapter in both of their lives while taking some time to enjoy the best of what their chosen vacation spot has to offer!
A destination wedding is a great idea to help you get away from it all, but many couples may still be hesitant to plan destination events due to the uncertainties and ever-changing restrictions surrounding the pandemic. Most couples these days are not opting to travel abroad to get married. Instead, they are opting to recreate the look and feel (and aromas) of a foreign wedding close to home. Couples are recreating their very own formal affair, complete with chic and rustic ceremonies using everything from Tuscan-inspired receptions to Moroccan-inspired caterers in order to create the ultimate destination experience.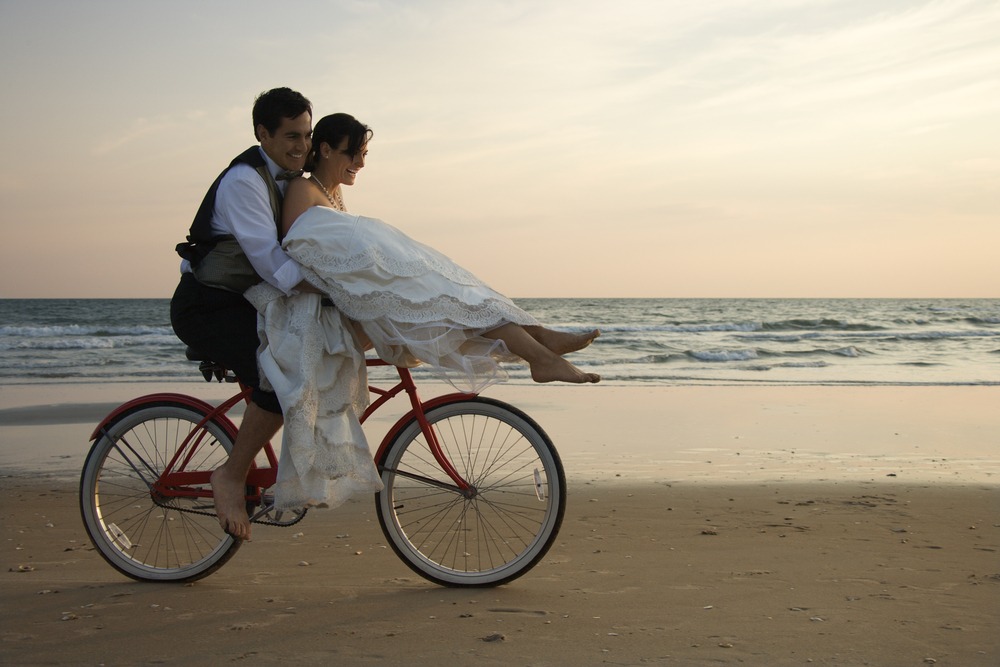 Unusual Floor Plans and Layouts
Generally, venues and event spaces usually follow a conventional design that is commonly used for such venues. However, more unconventional reception spaces will be created with fewer tables and mismatched seating options to accommodate the needs and wants of your guests.
Wedding stylists, planners, and venue coordinators came up with creative ways in which they could change the layout of their venues during the pandemic in order to create some space between guests' seating arrangements in order to keep them safe. For example, we're more likely to see square table groupings, infinity shapes, U shapes, T shapes, X-shaped long tables, single-length dining tables, and double-width long tables. 
For several years now, we've seen lovebirds seated at sweetheart tables and round or rectangular banquet-style numbered seats for wedding guests. But increasingly, the trend for 2022 is going towards eclectic reception designs and mismatched tables that not only safely reflect today's events safely but they photograph beautifully due to the contrast between different materials providing a visually rich backdrop for your event photographs.
Wedding Tech and Event Rental Software
Technology has radically transformed the wedding planning experiences in the last few years, and in 2022, the event planning industry will mainly be impacted. One reason for this is because of the growing trend of virtual invitations among brides and grooms-to-be as well as the use of modern communications services such as website hosting to create a wedding website where they can share photos, videos, and more with those who plan to be guests at their upcoming nuptials. The advent of AR and VR technology will also play a key role in how event planners show future clients how their parties will look so they can visualize it better. This will influence spending when it comes down to finding unique ways to entertain guests through special effects, design elements or interactive booths!
As couples incorporate modern-day wedding trends into their own unique events, event rental companies are also adapting to the latest fads that are catching on and trying to keep up with what customers need. Today, successful event management and rental companies take advantage of technology, which provides them with event rental management software that helps all parties involved manage every aspect from inventory to scheduling.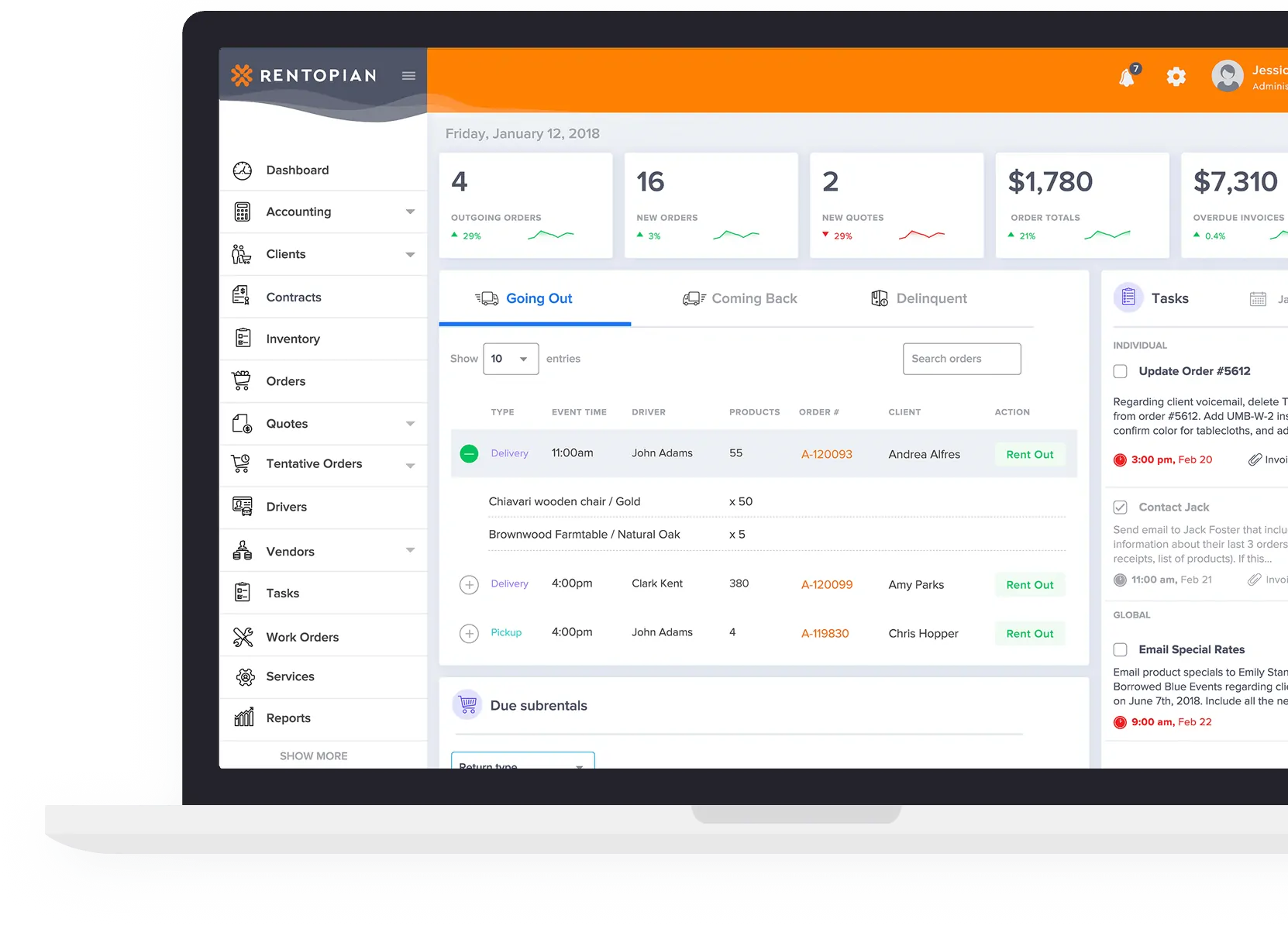 Final Thoughts
The Rentopian platform provides an event management solution to make it simpler for renters and rental companies alike to take care of the rental process. With intuitive cloud-based technology that allows you to manage multiple and unique events, streamline dozens of processes, facilitate online bookings and payments, and manage warehouse logistics, Rentopian offers a better way for renters to discover things for rent in their surrounding areas.
Similar to the ever-changing wedding trends in recent years, 2022 is set to push this theme even further with new ideas designed to keep things stylish, modern, and alternative. With our event rental management software, Rentopian helps you streamline all your operations for your event rental business as it helps you focus on making each experience meaningful, special, and customized for each couple. Let Rentopian take care of your inventory management needs so you can rest easy knowing that you'll be equipped with everything needed to run your event rental business.Contact us to learn more about how we can help make your business even more seamless with the best event rentals software,