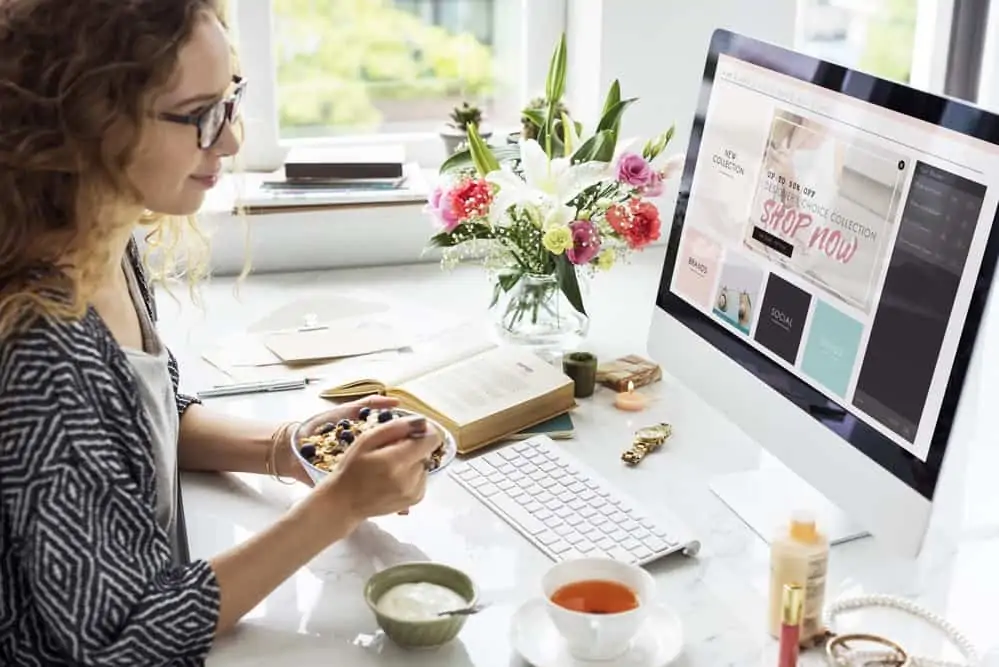 Haunted by your growing customer base, more orders, and never-ending to-do list to be done under strict deadlines? You're not the only event rental business feeling that way. Fortunately, there are event management online tools that can help you make the most of your rental business procedures with utmost efficiency to boost productivity. According to the experiential marketing stats, the use of event management software enhances business productivity by 27%, and its profit margin by 20-30% on average.  
From inventory counts to CRM to accounting & billing, using the right tool can help event rental company owners plan everything in the best way. Here are some of those online tools to help boost productivity in your event rental business in the new year. 
Trello:  Trello is a free app ideal for creating tasks with deadlines. You can add cards to a shared board, like "Event vendors," then easily drag and drop cards such as "Florist" or "Caterer" to distinct categories (Sourcing, in negotiation, or signed contract, for example). This way, all team members can see what needs doing, what's progressing, and what's been finished. There is a free plan for individuals and a per-user fee for pro features and teams. However, Trello is more an internal collaboration system instead of a comprehensive event management tool that usually comprises all aspects of events; from lead, management to project completion to invoicing and billing. Nonetheless, Trello is a great starting tool for small and medium scale businesses that have just entered the event rental space.
Slack:  Say goodbye to the system that scrolls through endless email threads for a piece of information with Slack. You can manage the team conversations in channels by the project (like a specific event), topic (such as venue or catering), or team, giving everyone a clear view of what's going on. Slack isn't only for messaging either. Your files, images, PDFs, documents, and spreadsheets can be dropped right into a chat and shared with your team members. You can also search through your archive records to find items with ease. After an initial trial version, you can switch to the paid one for more advanced features.
Monday:  Monday is a visual project management tool with minimalistic status updates, so you can see speedily how your work is following. Whether you're supervising a team of in-house planners or you're working to get all your event vendors on the same page, it's easy to tailor Monday for any collaborative project, from conferences to festivals and everything in between.
Event Tribe:  If you are still using those manual excel sheets to manage your guests/attendee lists or trying to manual payments, please stop! Use Eventbrite to make your ticketing, registration, and event promotion a breeze, so you can pay more attention to create a perfect event experience for your clients. There is no need to be indulged in mundane tasks and overlook the ones that bring the revenue in the future. 
Pocket:  Pocket is the 'save it and read later' app. You can have a great deal of information about the event industry, decor trends, and more, that you'll probably always have a reading list you mean to catch up on at some point. Instead of bookmarking them, or worse, forgetting about them, you can use Pocket to keep them all in one place, handily waiting for when you're ready to read them. It's also completely free. 
Evernote:  When you are done reading something on Pocket, and you want to reference it later, you can keep it the same in Evernote (they usually sync directly). That isn't all, you can save just about everything in Evernote, from doodles to images of your business cards, PDFs, and voice recordings. It organizes everything into notebooks with tags making it easily accessible for anyone who needs to keep track of many events at once. Most of its features are available to use free of cost. 
Feedly:  Searching for unique content to post on your event rental business's social media pages can be hectic and time-consuming. You can use Feedly to search by subject or keywords to spot the most relevant content sources. Your newsfeed displays the most recent content from your select sources and will be shown for you to scroll through all in one place. You can save content to read later or share articles with other team members.
Hootsuite:  The best ideas come from your customers, audience, and community on social media. Keep track of what they're talking about and save their feedback, opinions, critics, comments, and ideas straight to Pocket or Evernote with Hootsuite. Hootsuite sorts the conversations by topic, keywords, hashtags, or followers, and you can use it to schedule your own social media posts as well.
Tripleseat:  Tripleseat is the mainstream event planning software for unique event venues. It's a web app for sales and event management built mainly for restaurants, hotels, and venues. With Tripleseat, you can increase event sales and streamline the planning process. You're able to capture event leads, convert leads to bookings, create contracts and BEOs, and more. For event pros who are crazy about data, Tripleseat also gives you many reporting options to measure ROI.
Rentopian:  All the above mentioned online tools are great in themselves to help event rental businesses boost their productivity in one way or another. However, have you ever heard of an event rental online tool that just unites all the areas together on a single dashboard and is comprehensive enough to include all possible event management areas? An online system that can give you complete control over your every single event, client, business procedure, and clients' transactions at the same time? A system that not only helps you boost your business productivity in terms of internal operations and collaboration but also effective CRM? 
Rentopian is your complete stop-shop for all your rental event business needs to boost productivity and revenue. Rentopian, being rental event businesses' reliable event partner, helps them being active, responsive, and proactive in their approach in streamlining their customers, prospects, existing and new orders, business processes, and activities from initial quote generation to order return stage. At the same time, it can also help businesses track and manage their customers, determine the most lucrative ones and design effective business and CRM strategies accordingly to grow their business. 
Final Thoughts
Online event rental software solutions help businesses more effectively cater to their clients by streamlining their procedures and collaboration and boosting their productivity. Everything from event design & marketing, to CRM, to manpower control to reporting, and beyond can be found in Rentopian, a comprehensive event rental management software suitable for all scales of businesses.