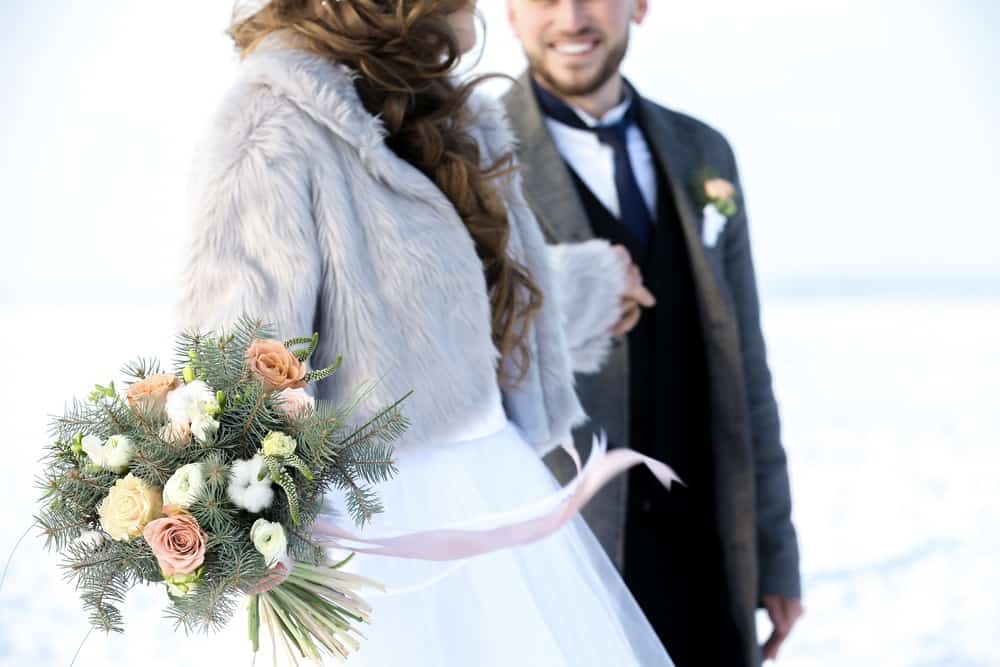 With winter, here come all the glittery and shimmery occasions of weddings…and for good reason! Many event rental businesses especially announce exclusive discount deals and promotions for winter weddings, considering winter as the peak season for such amazing and life-changing events. However, winter weddings are much trickier to plan and implement at the same time. Thanks to the unpredictable weather, the higher the expectations of guests to be warm and comfortable throughout the event. Additionally, there are certain decorative restrictions that one may face for a chilly day or evening. This not only makes a winter wedding more expensive but also puts lots of pressure on the event rental business to be unique and creative. To help event rental businesses plan this big occasion for their clients, we've put together the top winter wedding trends that event rental companies should know about and adopt in 2021.
Outdoor Tents & Sparkling Lights
Since more winter weddings are taking place outside, around the world, there's an increased demand for wedding tents and sparkling lighting. We love that it also adds a chic, romantic, and casual touch to all kinds of occasions. In 2021 and ahead, outdoor weddings would be a top winter wedding trend as they're considered safer for guests as well as vendors. Tented weddings will prevail in 2021. Hence, event rental companies must include outdoor venues on their preferred vendors list. Whimsical and elegant tented choices with high-end lighting are sure to create a magical ambiance. In short, an enhanced visual embellishment by putting together stylish tents and lights to create a fairytale-like setting is a top winter wedding trend.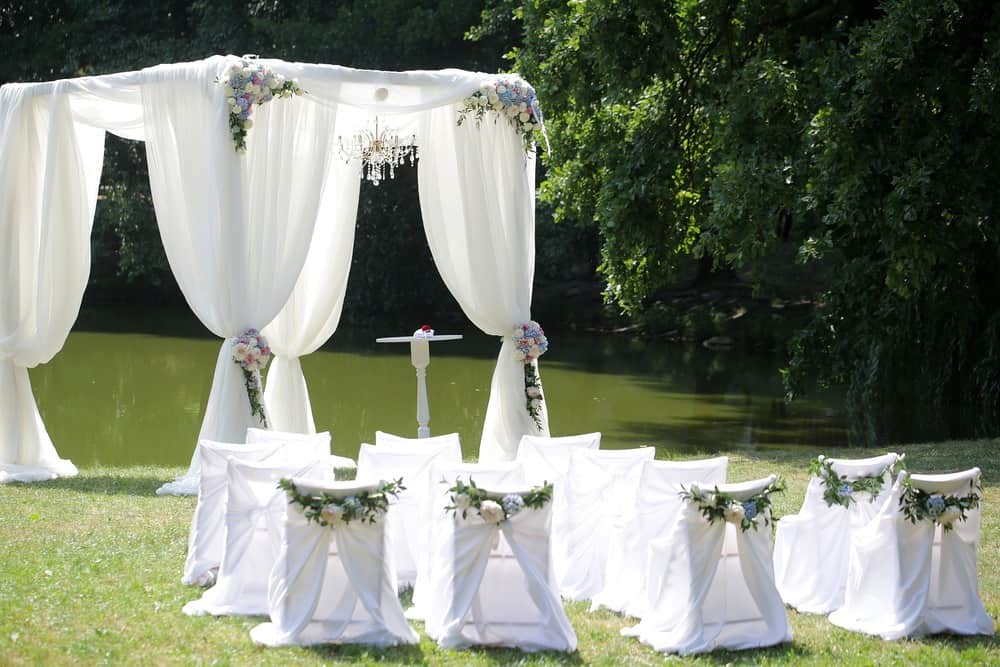 Mini D'Oeuvres
Smaller plates, items dividers, and individualized portions are on the rise with perfect examples including single-serve mason jars complemented by dips and dressings, grazing boards, and, even, picnic baskets. Couples are interested in safer, sweeter, and more unique ways to rejoice in their events with inventive cocktail themes. For instance, a Southern-themed wedding may feature the individualized bite-size portions of fried shrimp, chicken and grits, and oysters Rockefeller all presented on a single plate. Guests are going to be thrilled by the ultimate convenience and deliciousness this kind of presentation brings.
The Coffee Bar
With the inclusion of simple yet traditional cakes, how can we forget the coffee bar in a winter wedding? If you've had your guests outside in the wintery weather for your wedding, why not warm them up with a cup of coffee? This will not only provide a feeling of comfort and warmth, but will also give clients an energy boost to continue to dance through the night. Lounge areas that were often present at weddings are now being transformed into coffee bars, where guests can take the weight off their feet and enjoy a hot drink: seamlessly paired with a yummy slice of cake.
Irregular Sitting Arrangements
For several years now, we've seen the standard looking of a sweetheart table, then round or rectangular banquet-style tables for guests. However, event planners and companies are getting a higher demand for mismatched chairs and tables. Traditionally, the ceremony spaces and reception venues had uniform options for the seating (square, circular, rectangular; the options are just endless), often with no mixing and matching layouts. With eccentric reception designs growing, mismatched tables not only safely reflect the current times, but they photograph beautifully due to the various layers that come from mismatched or nonuniform reception setups. 
Wedding Cakes
Do you already have it on your list? For sure! No matter what, the traditional and simple wedding cakes are not going away anywhere. We can say this is an ever-green one of the top winter wedding trends that event rental companies always keep on their list. Recalling more traditional times, the simple tiered cakes with plenty of icing and fruit décor are something magical this winter too. Say bye to fancy flavors and sharp colors and embrace rich fruit décor and "naked" frosted cakes. Being simple doesn't mean boring and like these cakes, can be extremely elegant.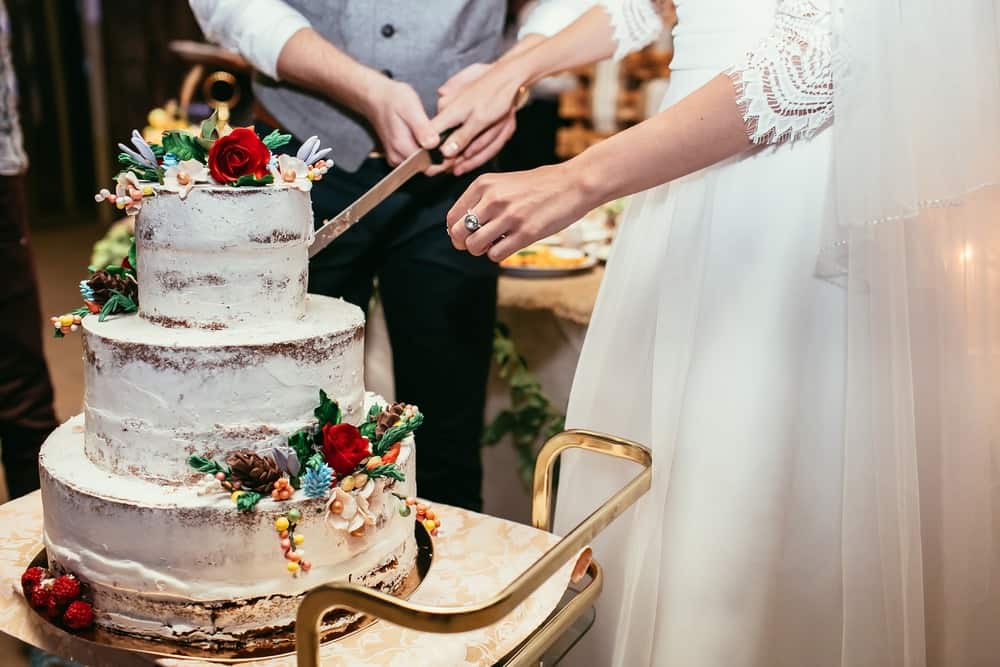 Entertainment Going Bistro
In 2021, we expect a radical increase in acoustic performances, dances, and a range of musical options. Since weddings are expected to be more toned-down and cozy now due to the limit on the number of guests one can invite, it's opened the door to implementing new ideas that would not have been possible in a traditional wedding setting. For example, couples may want to create a coffee-house experience for guests instead of the traditional cocktail hour. Consider hiring an acoustic group to play mellow songs during a "coffee hour," and finish the concept with baristas serving caffeinated drinks.
The Tech-based Visuals
Technology has radically transformed the wedding experiences in the last few years, and in 2021, the event rental industry will mainly be impacted. The growing trend of virtual invitations, zoom weddings, and the use of modern communications through wedding websites is resulting in novel technology used for visual planning experiences. The advent of AR and VR technology will also play a key role in not just how event rental businesses plan, but will also impact their guests' experiences and the entire wedding day.  Everything from trying on the dresses virtually to AR wedding invitations that offer tours, and even sights into the wedding location are becoming more popular.
Brunch Weddings
We have also seen a rise in day-time weddings, with a special emphasis on brunch– and for good reason! Day-time brunch weddings are preferred by many clients who want a warmer climate as opposed to an outdoor evening wedding. As more and more weddings are being organized outdoors, couples are taking advantage of daylight and sun-kissed experiences, including luxurious garden banquet parties and delicious brunch under airy tents.
The New Welcome Box
Lastly, the most popular wedding trend of 2021 is likely to be a kit containing everything a wedding guest would need to keep them safe. Event rental companies must remember that we are still living in a pandemic-stricken world, with new standards like social distancing, mask-wearing, and hand sanitizing strictly in place. Why not use these standards to initiate some creative moves? This is also going to be a new winter wedding trend in 2021. Here we introduce the new welcome box, or welcome kit, containing PPEs and hand sanitizer, placed at every guest entry touchpoint to make your client and their guests feel that they're cared for on the wedding day. We expect that with wedding guest lists to be downsized significantly in the upcoming weddings, more guest-oriented detailing like the welcome box will leave a unique impression. Want to order the best welcome box and accompanied accessories? No worries! Rentopian, a complete event rental management software, lets you effectively handle all of your inventory and rental items' availability, pricing, and more.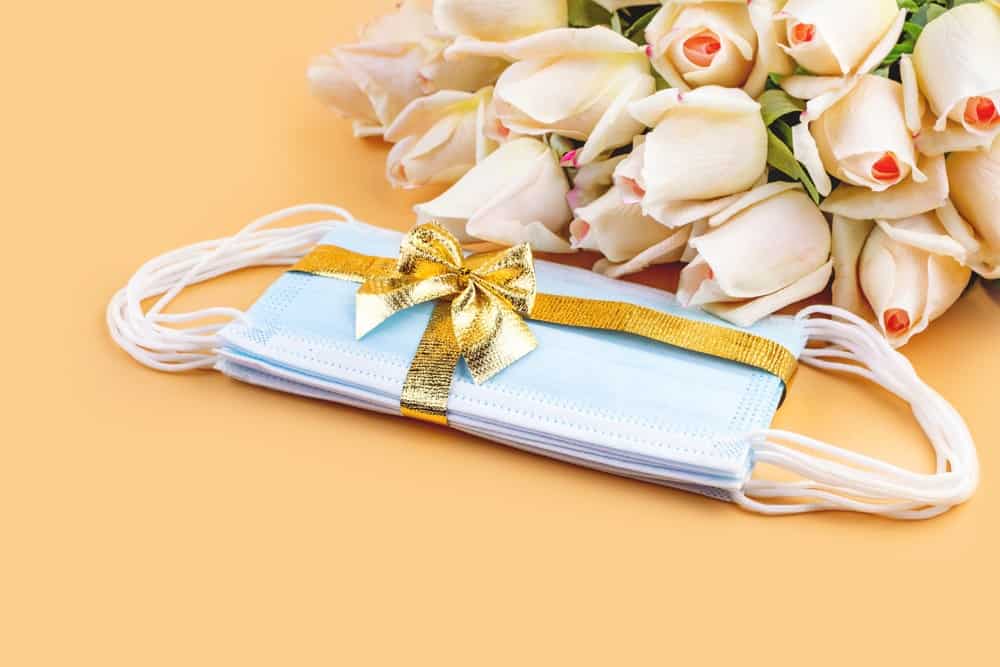 We're likely to see a few twists to the typical winter weddings due to the pandemic-led situation. With guest lists being minimized and parties being moved outdoors, the opportunity to incorporate unique ideas can sometimes be tricky! Nevertheless, event rental companies and engaged couples should consider the newest 2021 winter wedding trends for their wedding.