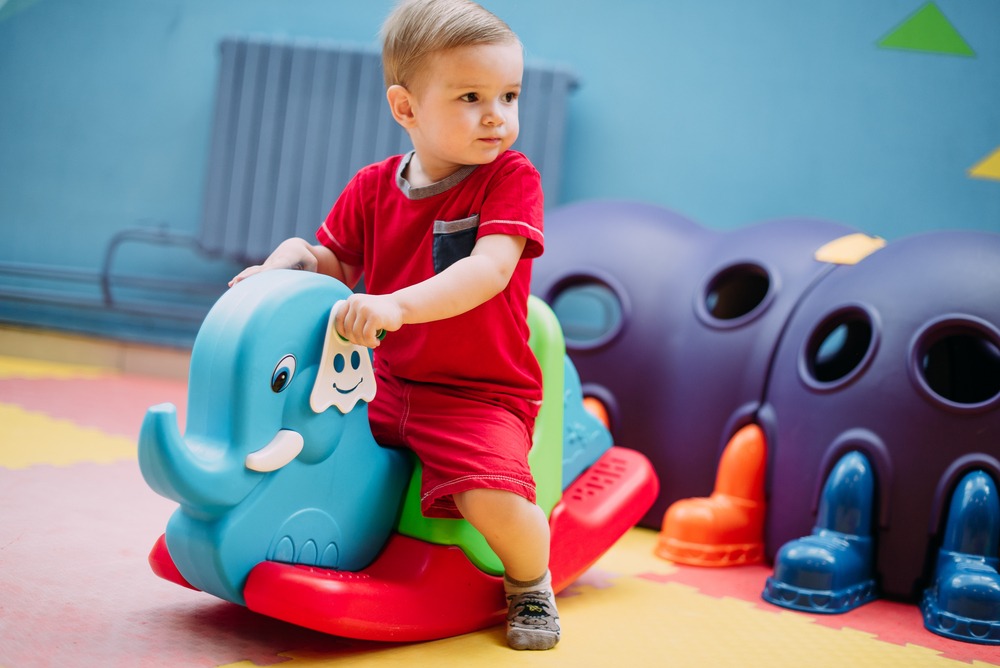 For families with active children, planning birthday parties and other engagements can be stressful for parents. They want to make sure that their kids are having fun and are entertained, but are unsure of how best to provide this. Offering soft play rental setups for kids' parties that parents can order from directly on your website that's linked to your soft play rental software is one way to ensure this! 
Families can choose from a variety of soft play options for birthday parties or playdates. This includes activities like mini bounce houses, ball pits, and large soft blocks to climb on. The soft play equipment has been designed in such a way that it can be customized according to your client's requirements and preferences. This is what makes them so approachable and appealing because they allow you to play around with it and personalize the entire setup while at the same time keeping things interesting for their little ones.
Rentopian is the all-in-one soft play rental software company that gives you greater control of your inventory, customers, and account management. The software allows you to set up hourly and daily soft play rentals, packages, and specials; extend the duration of soft play rental; accept mobile reservations; assign a certain item to different locations; provide detailed information on pricing per product, and maintain a historical record of all transactions. One simple WordPress plugin even enables clients to book their own soft play order directly on your website
We have powerful features to help you manage your soft play rentals business. Some of our most empowering tools are:
Real-time Inventory Availability
There are many associated costs that come with managing inventory—leasing space for storage and labor, for example. Storage comes at a price and more often than not, that price tag is pretty steep. However, instead of choosing to spend all of your money on storage, why not find a balance between the two by leveraging high-tech inventory management software? According to Capterra, Inc., what could be wasted in storage space and resources can actually help businesses increase total sales revenue by 4%. Moreover, just like small event rental companies equipped with their marketing budgets stop significantly short of investing in technology that would help them drive more customers through their doors, these types of companies usually do not invest enough in effective inventory management solutions. Not only are they hurting themselves by underutilizing the tools at their disposal but they're also nowhere near maximizing the amount of cash they have quick, ready, and readily available at all times.
You can stay on top of inventory levels with Rentopian's real-time inventory availability feature that provides an accurate count of what's still in stock for any given date, based on your existing orders. Easily add your inventory items to your catalog, along with any multiple variations of a single product, including add-ons and accessories. Simply click a button to change inventory prices, labor costs, and other charges for each quote or order! Also, this feature displays the prep time and turnover time for each product going out to customers or coming back to the warehouse without the need to enter those figures manually. This makes it much simpler to get an accurate picture of where your products stand!
Small businesses often have a hard time keeping up with the demand for inventory due to budgeting constraints or simply the overwhelming demand of business during particular events. Rentopian offers you the option to fulfill your customers' orders in several channels at once if you so choose. This means that if you don't have enough inventory on hand to fulfill all orders, but still want to take the purchase risk or sub rent from another vendor, it is possible to create an additional sub rental or purchase order for the inventory using Rentopian rather than manually enter what was ordered into several different systems.
A soft play rental inventory management software will relieve any stress you might have in regard to running your business. By being highly organized, you can reduce the chances of making mistakes and make sure that you're making sales while also providing a quality product. When the rental software is well-designed like Rentopian is, it should even be easier to let clients know what they'll be getting so they won't feel like they're spending money on something that's not worth it which increases their satisfaction as well your company's profitability!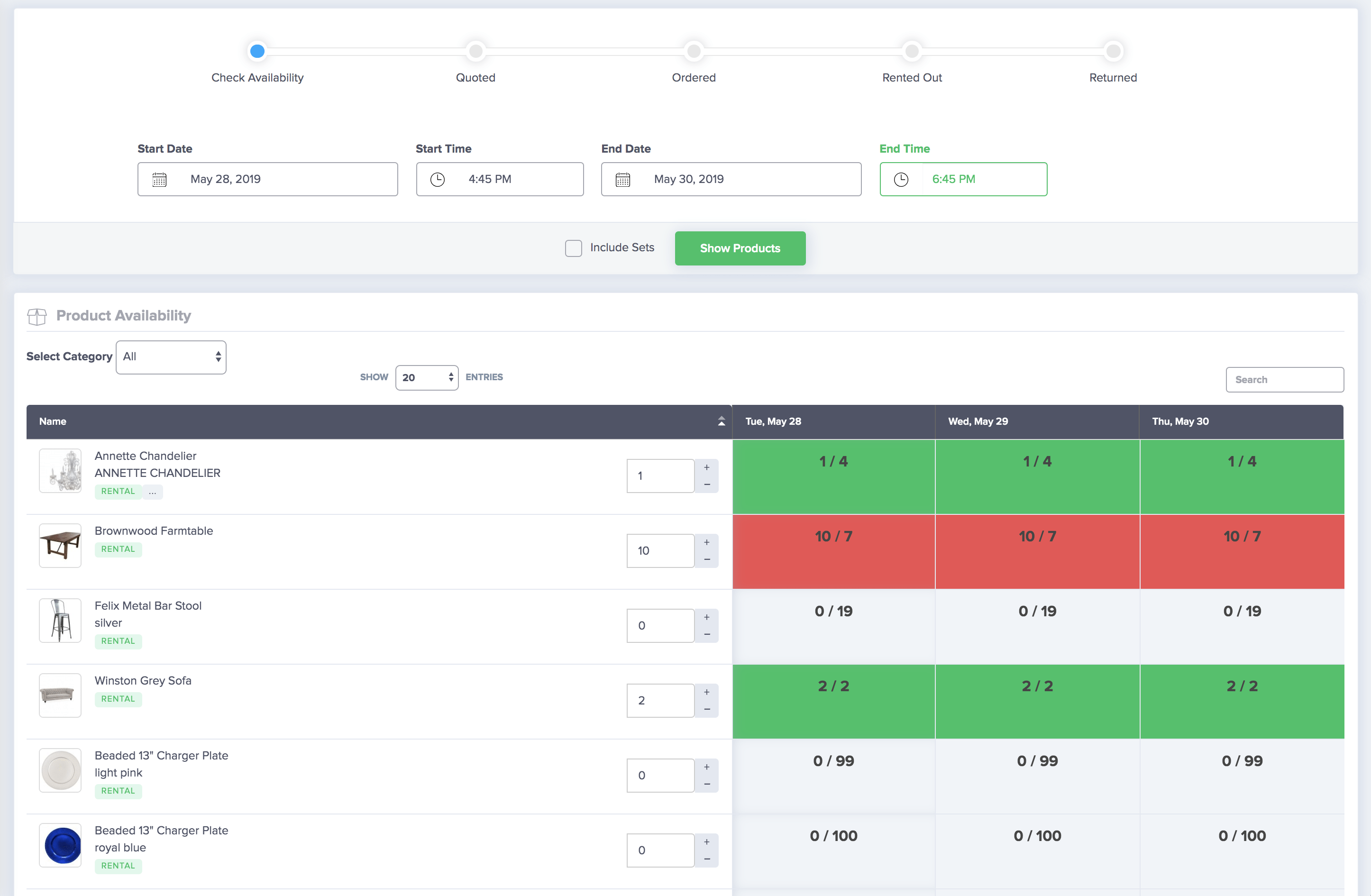 Website Orders
Your website is the first impression your clients and target audience have of you and your business. It is vital to have a well-maintained website in today's globalized interdependent world as it allows for easier, faster, and more effective communication with your customers or prospective clients through various channels including social media. Furthermore, it is crucial that your site be functional to not only maintain and keep customers happy but also increase sales to continue operations without interruption.
There are many web platforms that businesses use to create their websites, such as WordPress, Wix, and Squarespace. Online rental websites can serve as the equivalent of sales representatives 24 hours a day since potential clients looking to rent from you can simply book from the comfort of their own homes, whenever they want. 
Rentopian syncs your backend rental operations with your frontend website and displays your inventory, images, and additional information for easy browsing. Any time changes are made within your Rentopian account, the website will automatically reflect those changes- whether it's settings based on your processes, inventory updates, and more. Rentopian provides real-time synchronization between your rental software and website so clients can see what's available on their booking date – thus increasing direct bookings online.
Managing a website is a lot of work and it's sometimes very expensive to hire a web developer. However, when you choose to have an online rental store with an updated website you significantly reduce the amount of time needed to work on your site while at the same time as your booking conversion and quote submission rates continue to rise.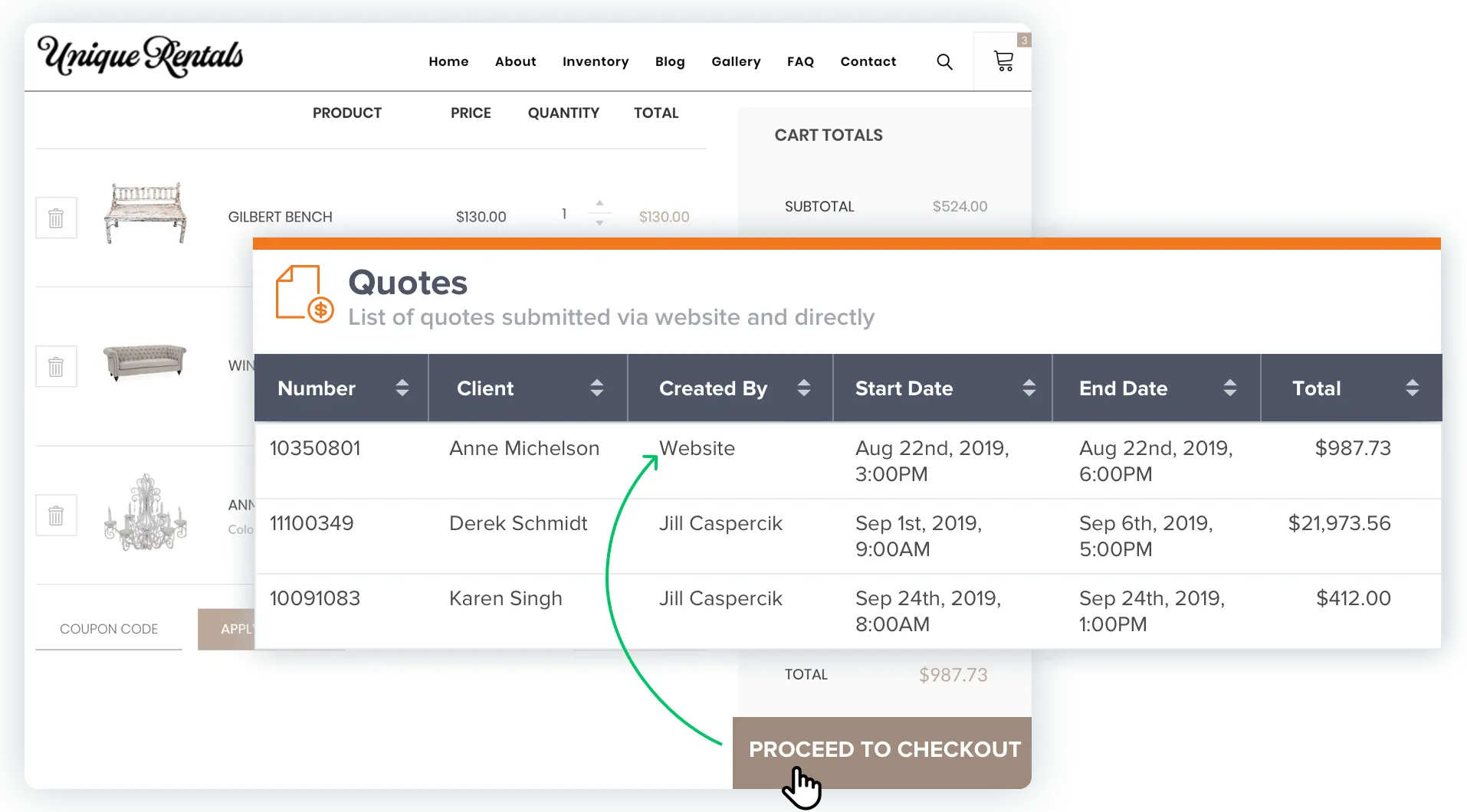 Online Signatures
Rentopian has a unique and helpful feature in the way that it allows its users to generate rental agreements. With Rentopian, you can quickly and easily customize your rental agreement for every single order. A really useful feature built into Rentopian is the capability to digitally sign documents using Rentopian's own signature services or even via DigiSigner or DocuSign – which means that by using this platform, clients no longer need to print out the paperwork and return it through snail mail or by fax
Electronic signatures and documents are just as important when it comes to running your soft play rental business. Being able to complete contracts, acknowledgment forms, waivers, quotes and invoices electronically helps save you time and makes the process of storing necessary documents more efficient instead of having to print them out manually per client.
Once all the required signatures are submitted, you will receive a fully e-signed digital contract. In addition, if you ever need to access special details like your pricing or terms and conditions in the future, the repository of all signed contracts is securely stored online and ready for immediate review.
Contracts can be automatically created and attached to orders. 

The terms and text of every order can be customized or set as standard terms. 

You can email the contract to your client for signing, and you will receive an e-signature back from them. 

Rentopian's signature service or DocuSign or DigiSigner integration allows clients to digitally sign and initial order PDFs and contracts.

A digital trail showing the date, time, and signatory of signed contracts is available for viewing and storing.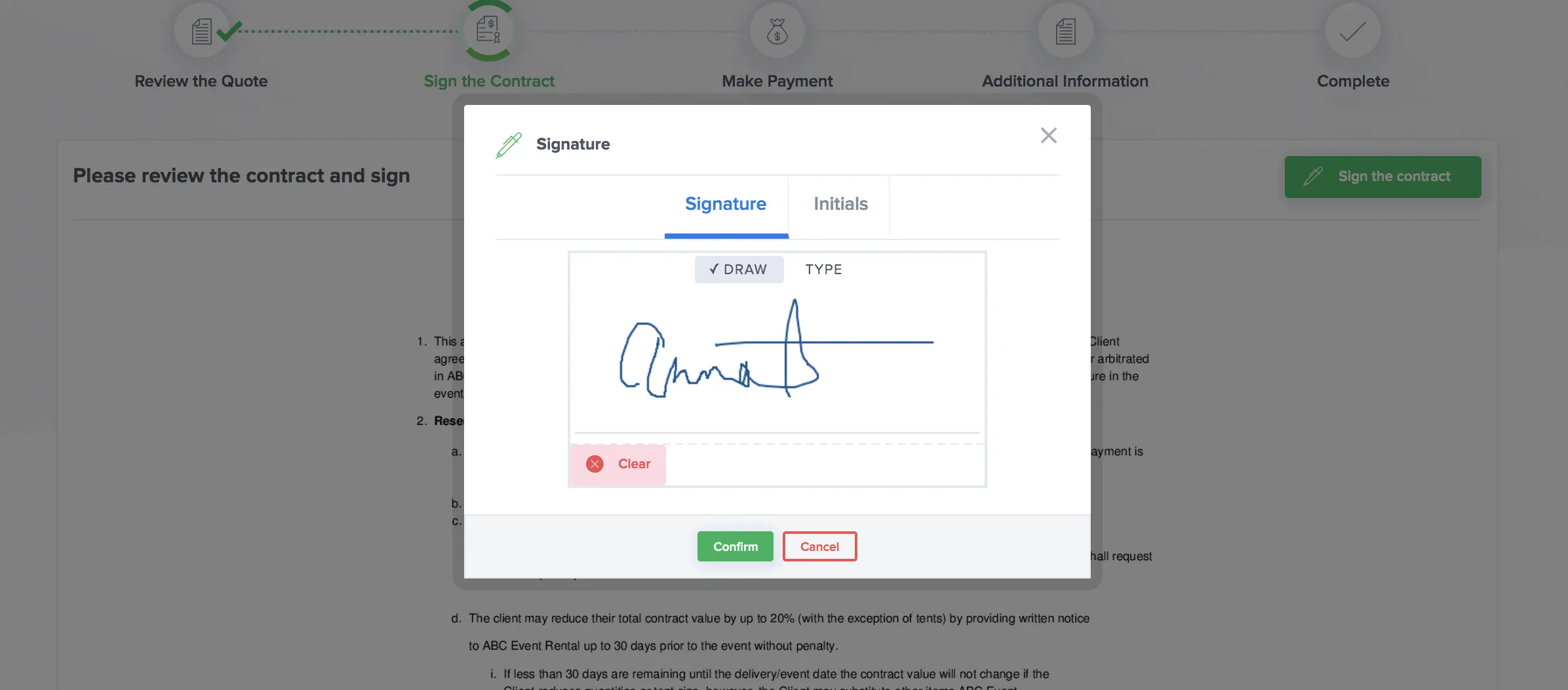 Final Thoughts
Rentopian is probably the only inventory management software specifically created for soft play rental companies. Everybody who has ever rented out their equipment knows how difficult and exhausting it can be to get all of those bookings organized. With Rentopian, you will have 24/7 access to your soft play inventory and customers' information, meaning that once a booking has been confirmed (or declined) right there on your screen, you'll never forget about it again! Schedule a personalized online demo and receive a 2-week trial account to see how Rentopian can help you manage and grow your soft play rental business.