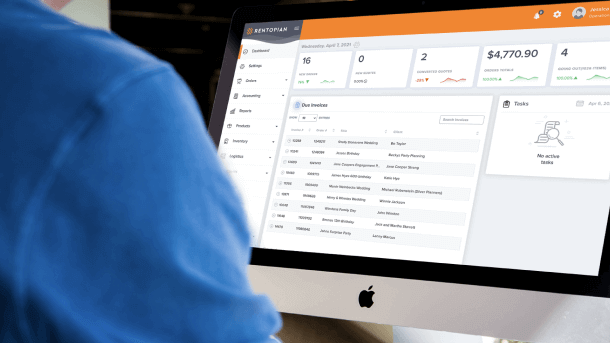 These days technology is dictating the way events are organized and managed. And we're not just talking about multi-purpose apps and software such as Facebook and Microsoft Office. There are a plethora of other innovations that have become indispensable assets to vendors in the events industry. These include dedicated software functionalities that help register events, track and manage event rental inventory, and help provide insightful business analytics.
Why You Should Use an Event Rental Management Software
The days when brick-and-mortar stores were the dominant mode of shopping are long gone—and for a good reason. These stores were limited in terms of area, reach, cost, and convenience to the customer. In contrast, online stores are easy to access, peruse, and maintain. Thus, online stores and interfaces have stepped in boldly to change the retail landscape. They are altering the way the sales sector operates and how the bottom line can be increased.
Having an online retail store integrated into your online rental management software allows you to expand your online presence, optimize cataloging, accelerate real-time inventory adjustments, improve error-free operational efficiency, and boost customer happiness.
If you're business savvy, you will understand just how incredible it is that Google Analytics can analyze your web store's activity and statistics when paired with your software.
Using spreadsheets or desktop software to manage rentals is a thing of the past. Today, web-based event rental software is one of the popular ways to manage your rental event business. They help you save money while also bringing in new revenue for your business.
Top 10 Factors to Consider While Choosing Event Rental Management Software
1.
Sales Optimization
Event rental software that only helps you manage your business's behind-the-counter operations does not contribute to your profit margin. Simply keeping track of reservations isn't going to help you develop your business- although it helps!
Your product should be merchandised and promoted to your clients using today's online rental software. Consider it a live, up-to-date catalog of your inventory. Clients won't rent everything they're looking for if they can't see what you have.
There are many good options for event rental management software on the market, but one of the best is Rentopian. 
2.   Customer Relationship Management
Client Relationship Management (CRM) software allows companies to keep records of client orders, notify customers when it's time to reorder, and tailor customer support. Customer loyalty and increased spending are two major benefits of good CRM.
Rentopian's CRM system enables your team to be more reliable and structured than ever before by enabling you to easily check, monitor, and engage with all of your customers' rental history. This focus helps generate a highly customized experience for each consumer, ensuring that they are happy with your service quality and customer support.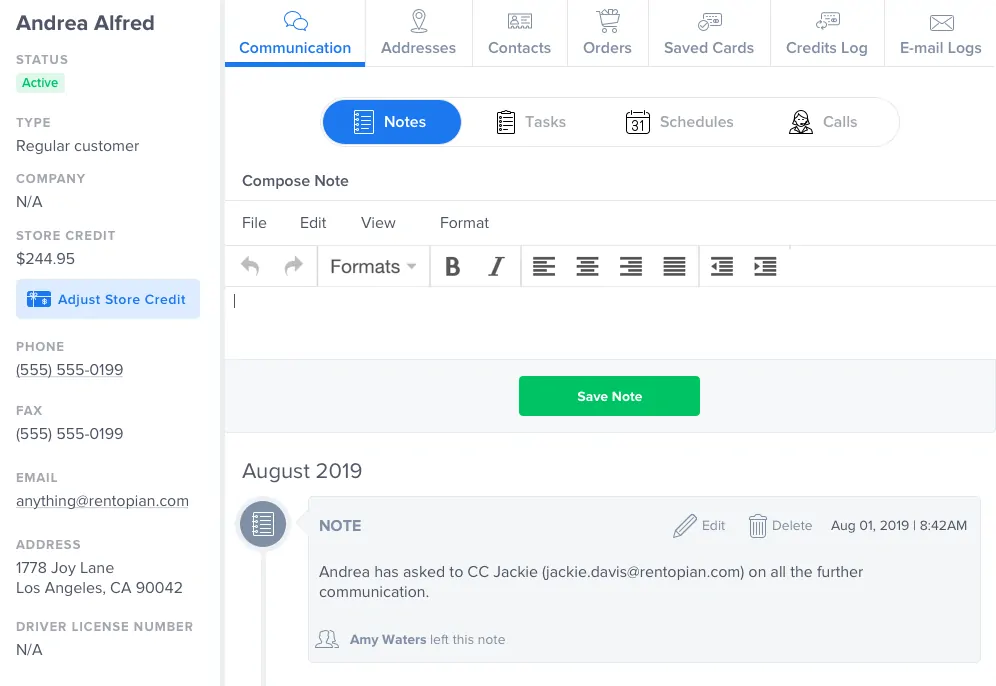 3.
Flexibility
A rental management rental software must be flexible. This is necessary because it needs to appeal to a wide range of users with different demands and strengths. For example, your rental management software might be used by rental heavy equipment shops or retailers who offer intricate party favors. You never know what your clientele would want from you.
Thus, those widely different needs need to be catered to seamlessly. The system's ability to service a wide range of purposes demonstrates the design's integrity and how flexible it is.
4.
Ease of Usage  
Ease of Usage is a term used to describe how simple something is to use. Customer satisfaction and, as a result, your bottom line is dependent on you getting your team up to speed quickly on how day-to-day rental operations are run. If you're looking to save time on important but redundant business chores, easy-to-use functions in your rental management system become a need.
During a software presentation, pay attention to key features, including contract writing, bookings, quotations, and repair/work orders. Ask yourself these questions: How long does a contract take to write? Is it simple to make changes if a renter changes their mind about an order? Is the method you're using rational and simple?
Ease of usage is the one factor that will actually dictate how successful the transition to software will be.
5.
Compatible With Social Media Sites
Customers and organizers use social media platforms such as Facebook, Instagram, and Pinterest for inspiration and information about potential vendors. A popular digital rental software lets you swiftly distribute listings for your products or services through various channels and convert surfers into paying consumers.
Customers can "hyperlink" straight to a specific item's booking page using the top online rental software systems, allowing them to see availability and pricing in real-time.
6.
Support Features
Even when you're using a reliable piece of technology, glitches can occur, and your team can make human errors. Thus, when you use an event management software, you will want to know when you have a problem and how soon the software management team can fix it for you.
As a result, customer service must be a crucial aspect of your event rental management platform experience. Many software companies offer monthly support memberships that include toll-free phone help (ideally seven days a week), free program upgrades, and access to a user forum, among other things. Compare costs to see which plan works for you. Be wary of getting seduced by a low system cost only to be forced to pay a larger sum for the support features.
If the support staff can only be reached via email, be ready to wait a long time for a response. Last but not least, confirm that instruction on how to use the rental software is available to you, along with training sessions to help employees with onboarding.  
Rentopian provides 24/7 customer support to all users via phone, chat, and email. Regardless of the number of users or locations in your company, onboarding and training sessions are unlimited and do not cost the user anything.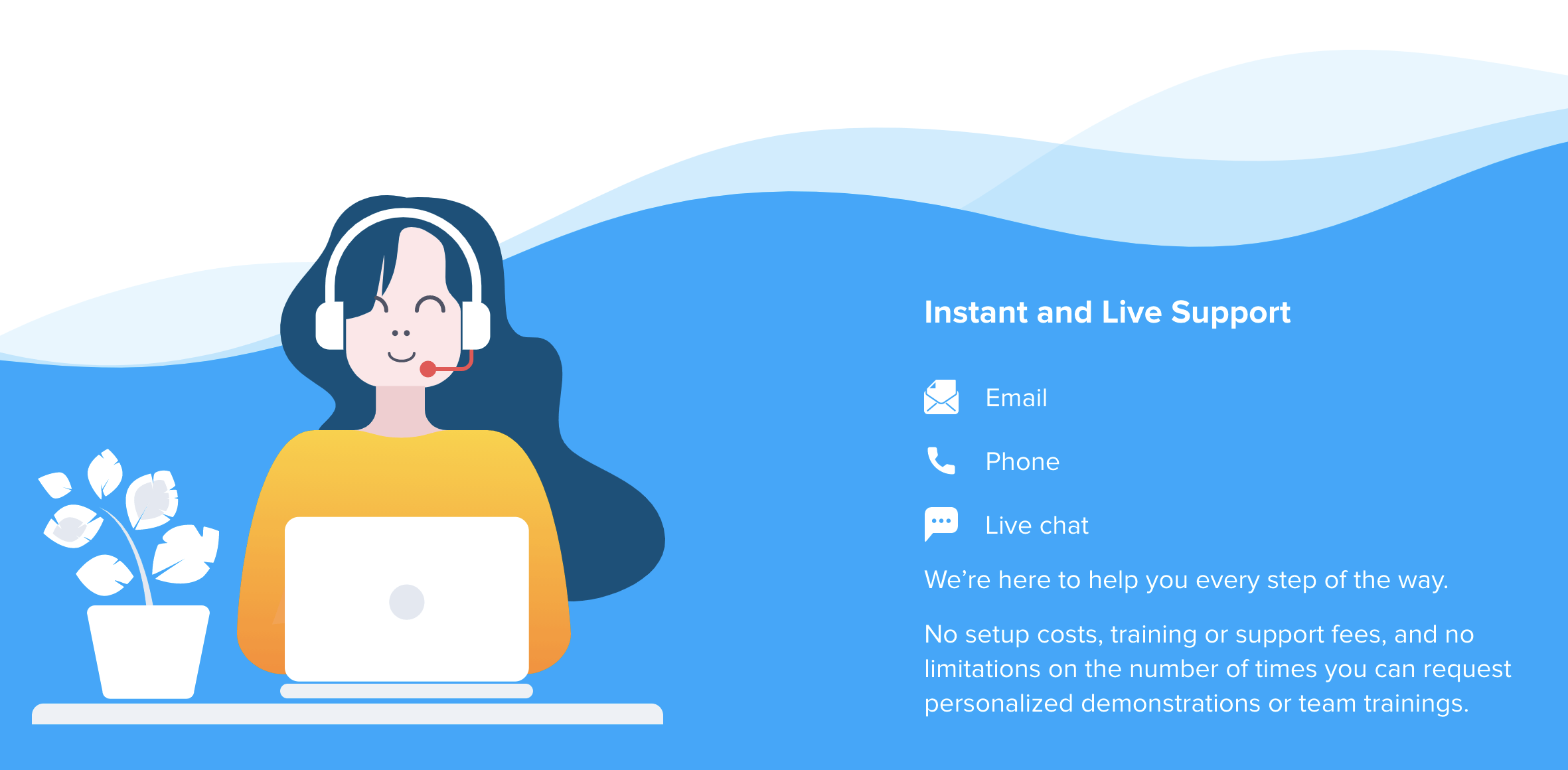 7.
Real-Time Business Performance Analytics
Being on top of the most important KPIs throughout your customer's experience is essential to running a thriving and profitable event rental business. You're driving blindly if you're not tracking any metrics. Metrics and statistics allow you to design scalable plans, improve online performance, enhance conversions, and expand your event rental company's presence online.
Fortunately, Rentopian event rental software provides easy-to-understand data and analytics, allowing event rental business managers to make smarter, more educated decisions.
8.
In-Hand Tailored Website and App
People are more likely to use a platform that is both easy to access and aesthetically beautiful if it has a user-friendly interface. Complicated platforms only create more headaches. Thus, the event management software or platform you choose should be simple to use so that your users don't have to figure out how to use it every time they log on.  
The best event management software should allow you to construct a customized website that syncs seamlessly with your event rental online store. 
Rentopian event rental software provides market segmentation tools that allow you to build your consumer profiles and devise personalized solutions for them, which, in turn, helps you identify your level of traffic by segmenting your clientele. The software also provides a personalized report on your revenue based on traffic or customer segmentation daily, monthly, or annual.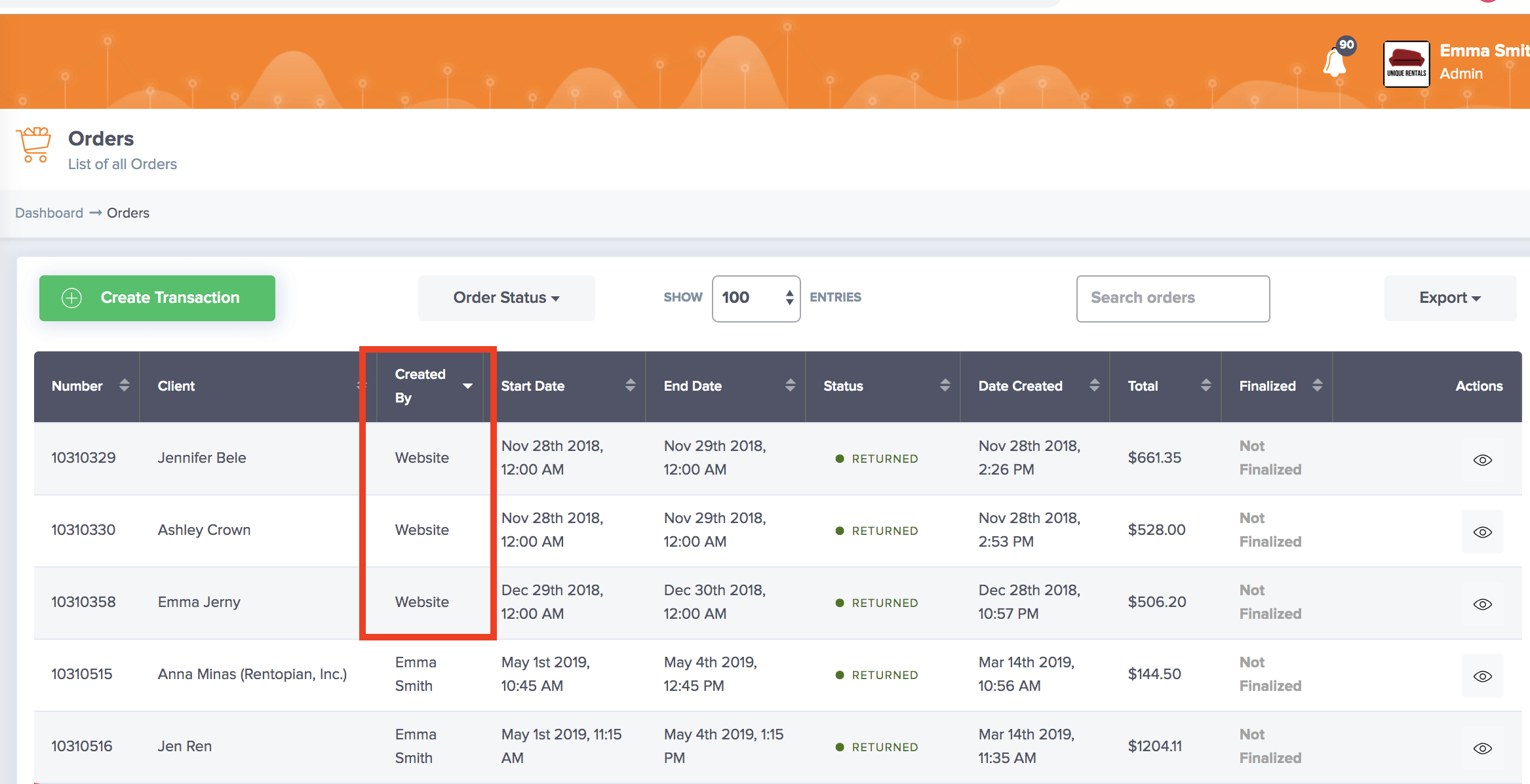 9.
Powerful Features
A competent rental management system must handle inventory properly and help you see your financial performance at a glance. It should also be able to offer fast and efficient contract creation and modification capabilities. Does the system you are planning to choose offer real-time and precise inventory tracking and repair/work inventory management?  
You can quickly categorize your inventory products based on their tentative availability with Rentopian's help. You can also include a buffer period for products when returned from an event and cleaned, laundered, and prepared for the next order.
Signature capture, scanning of driver licenses, bulk emailing of reports, use of purchase orders interconnected with rental/sale inventories, payment processing, and delivery routing are just some of the important aspects to consider when choosing an event rental management software.
10.
Reliability
This is a no-brainer and something you'd expect from a system where most of your business is conducted through. It is worth noting, however, that not all event rental management software solutions are made equal.
Having your rental system freeze up or, worse, malfunction in the thick of user requests or other basic functions could be extremely detrimental to your organization. Therefore, it is necessary to exercise caution before renting any event rental management software. You should always go through the reviews of the particular system you're interested in before committing. 
There are many reliable event management software options on the market, and one of the best is Rentopian. Rentopian is an all-in-one and user-friendly event rental management software that automates and controls all of your company's internal procedures. It accomplishes this by using various methods, ranging from the product's comprehensive technical development to designing software. 
Conclusion
In the end, the offered advantages of rental managing inventory, pricing, and online booking, along with Rentopian's user-friendly and transparent software features, increase the adoption of proper pricing models and provide you with an unbiased understanding of growth projections.
But, whatever software you choose in the end, be sure it meets the requirements mentioned above, and remember to always conduct a thorough demo before purchasing it. For a personalized demo and a 2-week free trial, contact us!