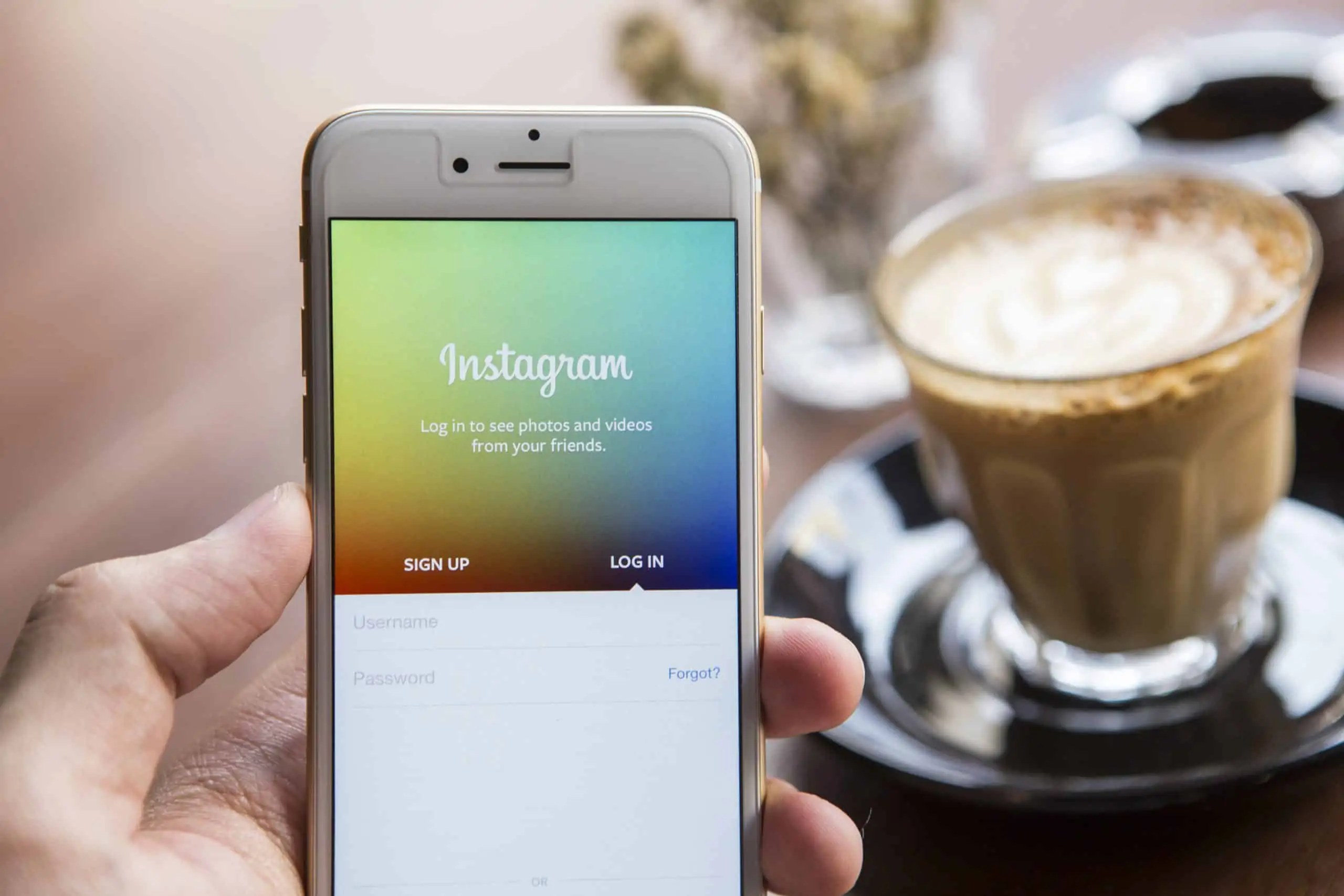 If you want to showcase more of your event rental products or services online, don't shy away from Instagram. Instagram is one of the fastest-growing and most widely used social media sites, particularly, an excellent marketing and sales generation tool for event rental businesses. Even a casual glance at your business accounts on Instagram will reveal a lot about you to your potential clients. It's an exclusive photo-sharing platform that offers brands one-of-a-kind opportunities to gain higher online visibility and engage with their customers. Likely, you're already doing your best to market and sell your business, but with Instagram, you can gain exponential growth in a short period. You can further enhance their order management capabilities through an event rental management software called Rentopian. 
Rentopian, being event rental businesses' reliable event partner, helps them be active, responsive, and proactive in their approach in streamlining their Instagram customers, prospects, existing and new orders, business processes, and activities from initial quote generation to order return stage. At the same time, it can also help businesses track and manage their customers, determine the most lucrative ones, and engage with them throughRentopian software to grow their business. In this article, we're sharing the most powerful tips for generating sales/getting more orders from your Instagram followers.
Transform your Instagram Profile into an Attractive Storefront
The first step to make your Instagram followers your customers is to develop a creative profile geared toward getting a visitor's attention. In your bio, welcome your customers to your event rental store and include a simple but visible call to action. Adding a phone number is helpful, too, so people can connect with you if they need something. You may also want to share an incentive such as free initial consultation regarding event design and rentals.
If you are posting regularly to Instagram Stories, make highlight albums to feature your past events, offers, new services, promotions, give away and more. Keep your highlight albums decorated with engaging covers. Use your Stories posts in the same way as a brick-and-mortar store uses for their shop windows. Show off your services exclusive offers, and so on.

Brand Instagram Content for an Easy Recognition
To stand out from the growing market on Instagram, you must have a consistent brand message. Branding your business profile is a vital part of your Instagram presence. Shake Shack's Instagram account, for instance, is well-branded. See the color patterns for each highlight album and the special style of the product photos.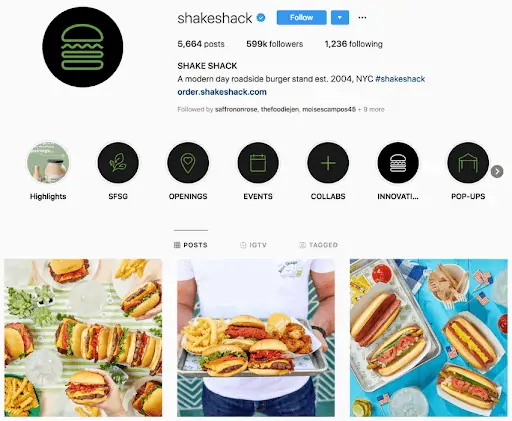 To attract more customers and boost sales even more, always use the best hashtags relevant to your rental event business. When you use the right mix of hashtags, it becomes easier for your target consumers to find you. This method also enhances the awareness of your brand. Many businesses use the online tool Hashtagsforlikes to grow their reach and followers using hashtags.
However, it's not as easy as it seems to come up with the right blend of effective hashtags. You must take some time and effort to indulge in extensive research. Make sure you apply a balanced combination of common and most exclusive hashtags on your Instagram posts.
Experiment with different hashtags to see which works best for you. Also, if you are working with influencers, ask them to use the same mix of hashtags. For example, Lacroix is a sparkling water brand. In the screenshot below, you can see that the brand has used a variety of hashtags including their own hashtag, grocery store name hashtags, and also mention a specific diet that encourages a low-calorie, healthy lifestyle. The mix of hashtags drew engagement and was able to get over 1600 "likes".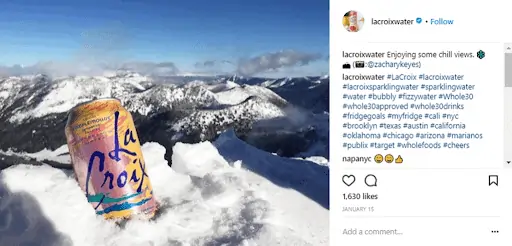 Just like this brand, your event rental business can also research and use the best mix of hashtags to enhance your brand's visibility. 
Create a Signature Style with Your Photos
Photos are the best way for an event rental management business to portray why they are the best in their field and how they can add an unmatched value to their clients' events. That's why photos must be a vital element of your Instagram marketing content strategy. One way you can develop your brand recognition is to consistently post high quality and interesting images. Because Instagram is a visual platform, it's worth taking the time to know how to photograph your events or budget for a photographer to capture the images of the events and the services provided to the clients. If you plan carefully, you can produce enough content that lasts for months and still can create more leads and sales.
Keep in mind that every image you post on your Instagram should match your overall branding and business strategy to give them an authentic brand feeling. If your branding on all of your marketing content, website, etc. is minimalist, your Instagram photos and overall feed should reflect the same. 
Choose an aesthetic and stick to it. This applies to your Instagram captions, too. Do not switch between different tones and tenses of voice. Keep it simple and remember that consistency is key.
While original images are always best, stock images can help add some diversity to your account. There are different royalty-free image websites where you can source amazing high-quality photos. Better yet, web tools like Canva let you make custom images to promote your events, discounts, giveaways, or contests. Remember, visual representation of your business online may be the first experience your customers have with it, so make sure it's influential and exceptional.
Advertising on Instagram greatly helps you reach a new and targeted audience. It's a worthwhile investment, particularly if your event rental business is new. You can plan out your Instagram ads in such a way that you reach the customers who are most likely to be interested in your services. That's exactly what InflowStyle did with their Instagram ads. The fashion-forward activewear brand started an advertising campaign on Instagram that targeted women aged 25 to 34 in the U.S. InflowStyle's ads encompassed lifestyle photos with light tones and a 'Shop Now' button that took users to a product or category page on their website.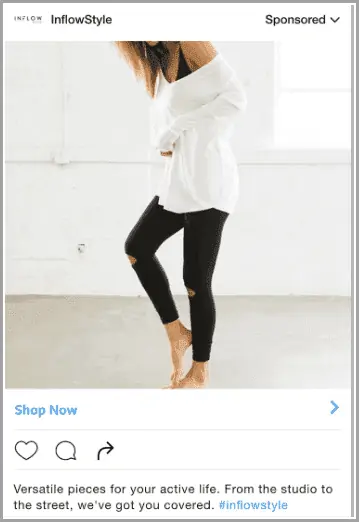 During this ad campaign, InflowStyle gained a massive five-fold increase in sales. Their cost per conversion also reduced by 80%, while their return on the ad spends increased six-fold.
The lesson is that finding a successful strategy on Instagram acts like a catalyst for your event rental business. For a long time, the issue with Instagram marketing was that you couldn't put clickable links in your post, so brands had to direct their fans to the link in their bio instead – and continuously update that link. But now, you can include links to your website in Instagram posts – if you advertise, so take advantage of that!
Do Instagram retargeting campaigns
To further enhance the effectiveness of your Instagram ads and turn them into leads, use retargeting to engage those who've already visited your website – in other words, potential event rental clients who've already expressed a level of interest in what your business provides. Retargeting is fundamentally advertising that precisely targets website visitors who leave without checking out or submitting their wishlist. It was initially rolled out on Facebook in 2015 before being added to Instagram's ad tech arsenal in 2016. For fashion retailer M.Gemi, it turned out to be a huge success. Their Instagram campaign was significantly more successful than their campaigns on other social media platforms, despite targeting the same audiences.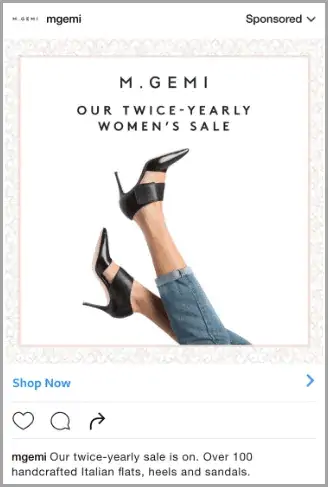 Instagram generated twice as many conversions as other channels for M.Gemi with 25% of their total sales arising from Instagram. Their cost per acquisition was also three times less than other channels. You can focus on one specific service or inventory item when retargeting or use its carousel format to feature a variety of inventory items to help push customers in the right direction, and to show that you offer a wide variety that's sure to meet their tastes. 
 Connect with social media influencers
Influencers are the Instagram personalities who already have a significant follower base and high engagement. Their followers get inspiration from them to purchase, get recommendations, and take advice, so it should come as no wonder that brands are heading towards influencers to promote their services. 
As a visual platform, Instagram offers an ideal avenue to engage your target audience using the influencers. A good Instagram influencer marketing strategy helps to get high traffic and more engagement, which eventually brings higher returns/conversions and more sales.
Final Thoughts
Instagram is constantly evolving, and there is no exception for event rental businesses not to invest their time and resources in learning Instagram's best practices to get more leads and sales. Follow the common practices listed above to increase your sales on Instagram. Worried about how you'll handle more orders that will come in? Don't worry! Rentopian is there to streamline your expanding business processes and takes care of your CRM strategies. Contact us at [email protected] for a free demo and 2-week trial.