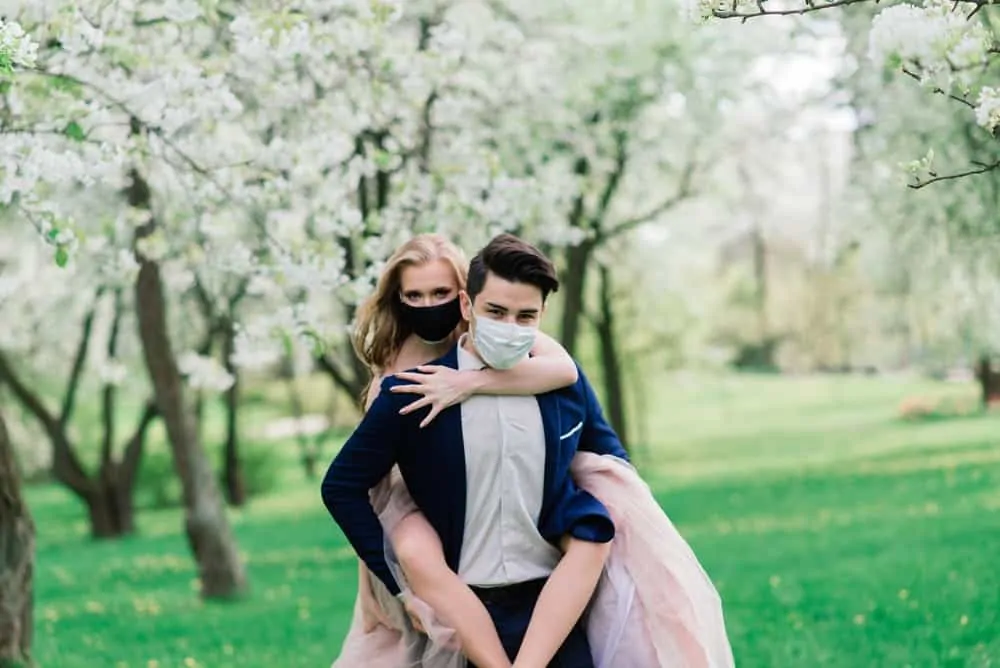 In 2018, the global events industry was valued at more than $1.1B. It was likely to grow at a compound annual growth rate of 10.3% to reach the $2.3B mark in 2026. However, after COVID-19 restrictions were implemented in early-2020, it's impact on the event management industry and AV rental companies caused these figures to change.
When we talk about the event industry, we consider all public and private gatherings. These events may include exhibitions, corporate and social seminars/conferences, trade shows, fundraising events, music festivals or performances, wedding events, etc. In this article, we will explore the impact of the Coronavirus on the event industry and suggest ways to overcome the hurdles and challenges.
Here are the three most important categories of events:
Business and Corporate Events: Seminars, meetings, trade shows, conventions, meetings, conferences, etc., are all part of corporate and business events.
Social Events: Private parties, fundraisers, sports events, charity events, and other social activities are social events. Typically, local event planners arrange these events on a small scale.
Weddings: While weddings may come under social events, they fall into a separate category because of the complexities involved in these events.
What is the Effect of the Pandemic on the Event Industry?
During the present uncertain situation, businesses and individuals are reluctant to organize or participate in any event. Practicing social distancing and following standard operating procedures while attending a large event can be difficult. Thus, hundreds of businesses and corporations are either canceling or postponing their scheduled events. Consequently, event management and AV rental companies are going through a challenging financial phase because they struggle to keep their businesses alive.
So far, COVID-19 has had the following impact on the events industry:
More Cancellations
Not only are event management companies receiving an increasing number of refund requests from attendees or organizers, but they are also trying their best to pay suppliers, vendors, and booked artists. Since a large percentage of businesses are not covered by insurance in the event of cancellations, many new and established companies are opting for postponing or canceling their scheduled events.
Event Relocation
Many businesses and event management companies are considering event relocation as an alternative to event cancellation. As an example, the PGA Tour that was scheduled to be held in Chicago was moved to Indonesia instead of canceling it. While this step may not be a convenient option for many businesses, the choice is still open for event managers and companies.
If you run an event management company, you know the risks and challenges of moving an event from one location to another in logistics and planning. By using automation and communications tools to keep in touch with local vendors, your event management team, and clients can save event management and AV companies' precious time and finances.
Event Digitalization
Another alternative to canceling or relocating events is digitalizing them to guarantee the participants' and organizers' complete safety. Although this method won't help all businesses, digital events can be the best way to make an event happen, amidst the numerous restrictions in the era of COVID-19.
Automated event management tools and the digital medium allow organizers and AV rental companies to successfully plan and operate an event. Whether you go for live streaming, a webinar, or a recorded session, you can reach out to thousands of people worldwide and build new relationships for your business, which is an essential part of all corporate events.
Unemployment
The event industry employs hundreds of thousands of skilled employees such as chefs, waiters, AV technicians, indoor & outdoor designers, event managers, etc. The recent pandemic led to the cancellation or postponement of hundreds of events, which means hundreds of contractual and part-time workers will lose their jobs. Due to the abrupt and unforeseen shutdown of many businesses and companies, the situation is still uncertain, leading to a decrease in indoor and outdoor events. Research reveals that more than 22 million people are undergoing permanent or temporary unemployment in the U.S. alone due to a recent surge in COVID cases.
Huge Financial Setbacks
Many event management and AV rental companies rely upon bank loans to sustain their business operations. However, it is not difficult to predict that these companies will ultimately request loan restructuring or debt rescheduling for paying off their loans. Many AV rental companies and event management businesses have venues booked well in advance. However, a growing number of cancellations are likely to cause a significant financial setback. As more event management companies turn to virtual events, using cost-effective technology tools and resources can save labor costs.
Events at Private Venues or Homes
Another drastic impact of COVID-19 is the shift of corporate and social events from local community centers or venues to homes or private venues. Both organizers and attendees believe this move to be a safer option to practice social distancing and follow COVID-19 protocols. As more gatherings will occur at homes or private places, we can expect a surge in demand for caterers, event planners, and AV equipment to organize a successful event.
Planning for the Future
Unpredictability and uncertainty and are the hallmarks of this pandemic. Life after COVID will never be the same again, at least for a few years. Hence, the event industry must adapt to the latest technology and follow trends to grow its business in these challenging times.
Despite the current pandemic situation, the future still looks promising for the event management industry. Using automation tools and event management software can help these businesses survive through these tough and challenging times. Earlier, event managers and companies relied on multiple devices for team management & monitoring, communication, venue management, and staying in touch with suppliers, vendors, and customers.
By utilizing an all-in-one event rental management software, event management companies can plan and execute an entire event from scratch. Whether you are planning a virtual event or a business event in real-time, the innovative features of event management software let you keep a record of your inventory and manage every project successfully.
How to Choose the Best Event Management Software
If you are choosing event rental management software to manage your business effectively while reducing the impact of the recent pandemic, ask yourself the following questions:
Do you want a cost-effective inventory-management system?
Are you looking for an affordable team-management system?
Do you need a quick system for generating invoices?
Choose software that caters to your needs without denting your budget. However, the safest bet is to go for something that caters to all aspects of your AV rental or event management business. The best event rental management software should:
Cover all aspects of your business
Streamline your company communication and operations
Feature unique options and multiple tools
Allow you to manage your team and keep track of your inventory
Allow you to access it from any device, anywhere
Organize Your Events with Rentopian
Rentopian provides the best event rental management platform for local and global event rental management companies and AV rental businesses to streamline their business operations. The software serves as your virtual assistant for taking care of each aspect of an event, be it social or corporate. Gone are the days when event management and AV rental companies had to stick to a few tools and programs to manage their workflow and keep the communication alive.
Rentopian empowers today's event managers and AV rental companies to bridge all communication gaps and project management, so every event is a significant success.
How Event Rental Management Software Helps Rental Companies
Using event rental management software can streamline communication and operations to help your rental company grow exponentially. Here is an overview of what to expect from Rentopian:
Project planning: Convenient planning for every project
Labor scheduling and communication tools: Monitor your team's availability to communicate essential details
Inventory management: Keep track of your inventory availability
Fast quote building: Easy and quick invoice generation within a few clicks
Cloud-based software: Easy access to all information from any device
Collaboration: Allow your team to collaborate through messages, notes, tasks, and comments
CRM: Rentopian serves as a useful CRM tool for retaining and growing your customer base
When organizing events, there are so many things to keep track of. Renting event rental inventory or equipment alone is a huge task — let alone making sure it's all out and back on time. Rather than using different tools, Rentopian provides an end-to-end event management software that does it all: from allowing customers to book online, taking their payments, organizing and tracking inventories in one centralized place, helping your warehouse to effectively organize inventory, to sending alerts about returns or late stock dispatches. Rentopian plays a crucial role in managing your operations in the post-COVID-era. Please click here to schedule a 30-minute complimentary demo of the only event rental management software you'll ever need.