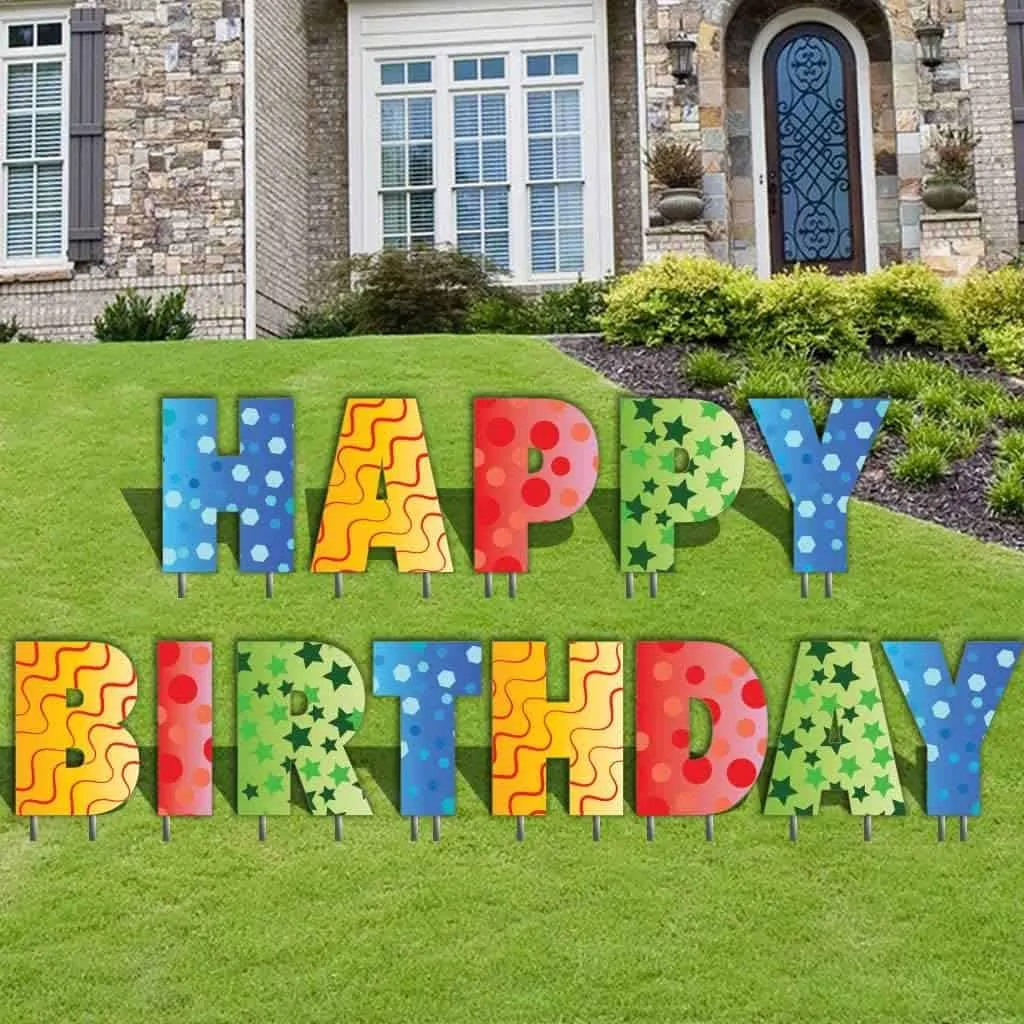 When social isolation restrictions at the beginning of 2020 hit because of COVID-19, putting up yard signs to celebrate a special occasion or accomplishment has become the next-best alternative to hosting a party to celebrate. Since then, more and more states have lifted restrictions or at least eased up on them and in-person gatherings, parties, and events are now in full swing. However, yard card rentals are here to stay! People still love the idea of doing something unique and over-the-top for an important milestone, even if there's a party that's already going to occur. 
All-in-one software that can accurately track your inventory, delivery and pickup information, and payment-related data has become a must when it comes to successfully managing this type of business. Here are a few features that describe how Rentopian makes the challenges of yard card rental businesses easier.
Sets: Rentopian allows you to group inventory into sets that are rented together. First, you're able to create a "set" comprised of at least 2 products. For example, you may receive a lot of orders for birthdays. Using the individual cards, H, A, P, P, Y, you're able to create a set. For another set, you'll be able to combine the yard cards, B, I, R, T, H, D, A, Y. You're able to assign a distinct image and price to the set that is either equal to or greater than the total of individual inventory item prices. For a rental order, Rentopian ensures that the number of sets available for rent matches the availability of quantities of individual inventory cards in each set.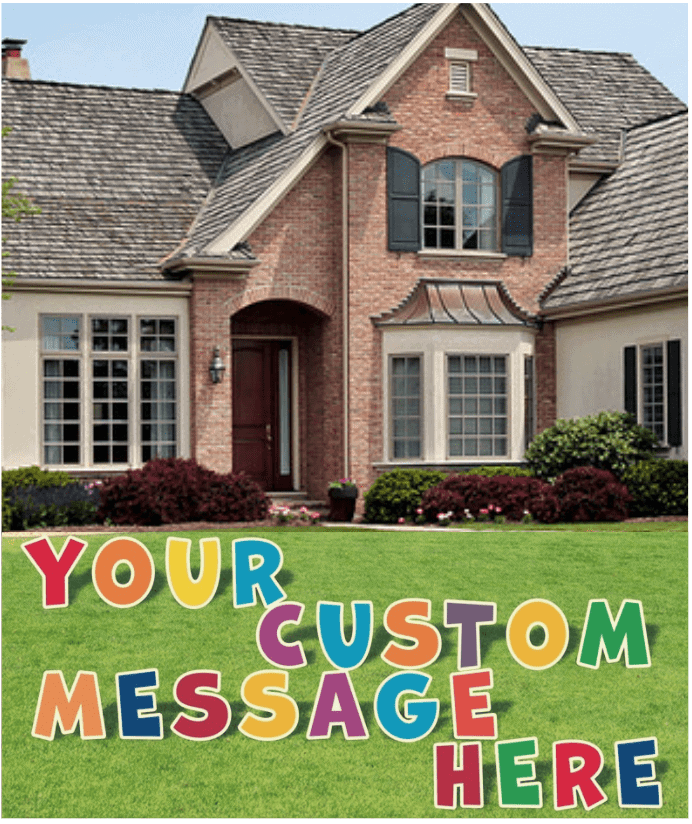 1-click ordering: This Rentopian feature allows you to get orders booked, signed, and paid in just a few clicks. Here's how it works: By using the Quote Wizard, you can turn all of your quote emails into easy-to-read PDFs with unique links that make it easier for your clients to view their rental details online and sign the rental contract as well as submit an online payment. Client actions will show up in real-time within your Rentopian account so that you can easily keep track of their interactions.
Additionally, you can receive an email notification when an order is booked. The seamless flow between orders, contracts, and payments help you secure more work and get invoices paid faster. Contactless preference due to COVID means your customers no longer have to physically carry or give you their credit card details so there's no risk involved.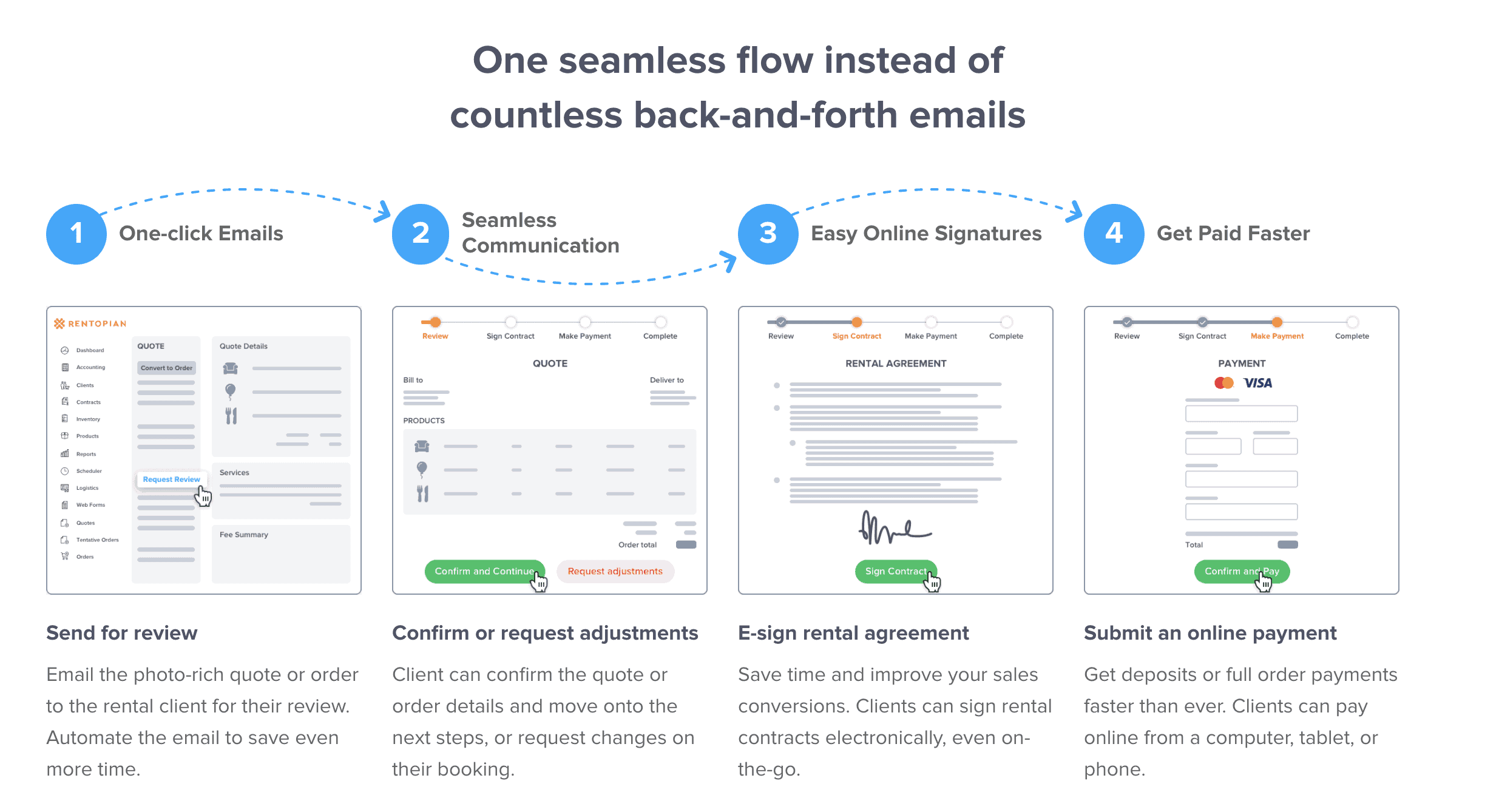 Website Orders: Rentopian's WordPress plugin is a fantastic feature that syncs your rental cards with your website to create a virtual storefront where you can rent out everything in your inventory. The software is constantly creating two-way communication between Rentopian and your website so all of the future changes made to either are available in each other in real-time. Let's say you add or remove an item from your inventory, those changes immediately show up on your website for anybody who might be renting it in real-time. Customers can browse and add any of your website's products to their shopping cart and submit a quote for your approval, or place direct orders on your website based on the available inventory you have for their selected date/time of the rental order.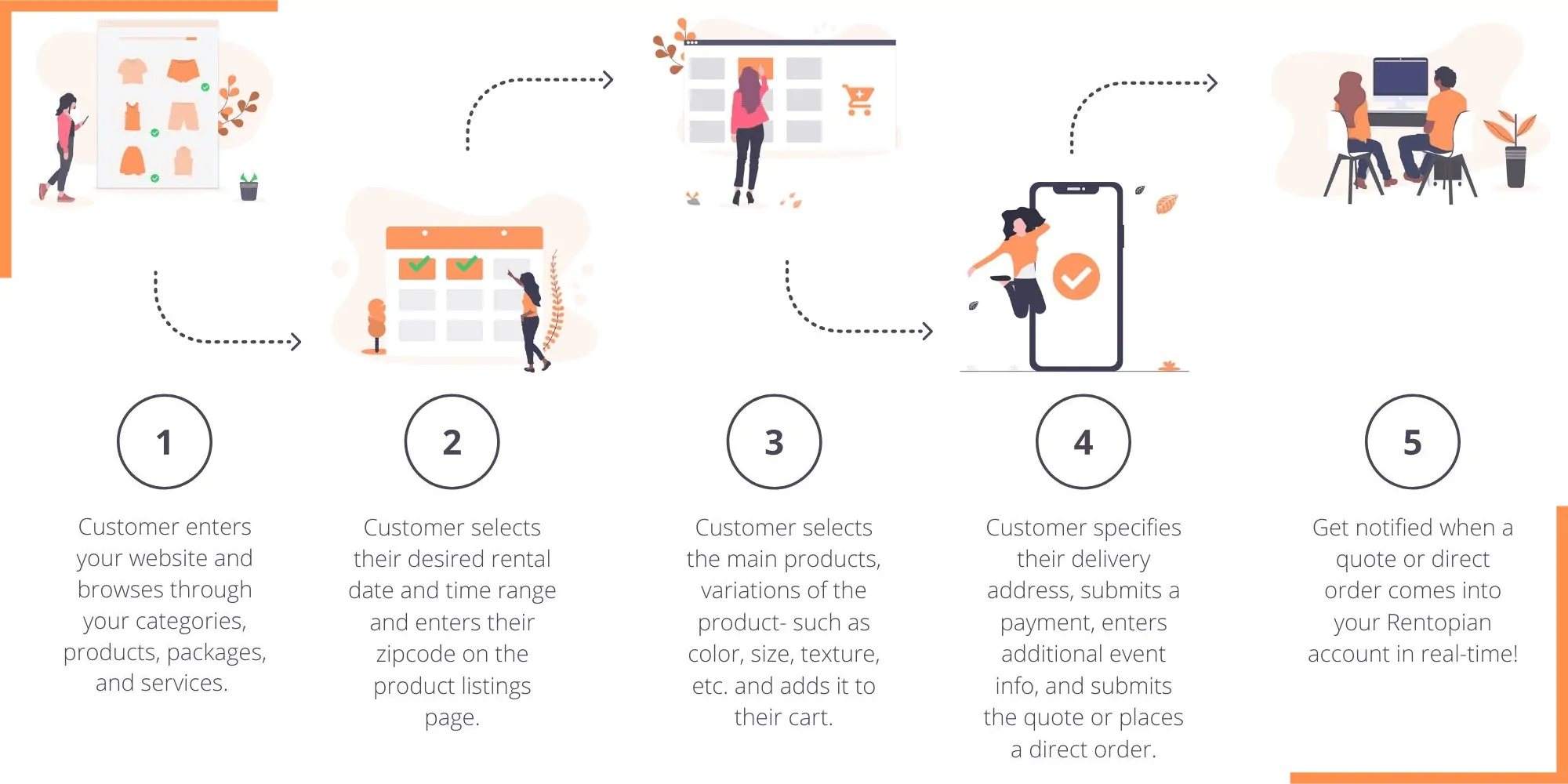 CRM: Rentopian makes it easy to track your new and previous clients' communications, transactions, and payment history from anywhere. They offer a simple solution for tracking records, payments, and task logs. It's a centralized location for you to monitor customer interactions with order management, credit card information, sharing of files; plus customizable tools that allow you to more efficiently run your small business. A CRM that seamlessly hooks into your yard card inventory is the way to go since it not only enhances how you communicate with current and potential customers, but you're able to truly understand their needs and devise ways to assist them more efficiently.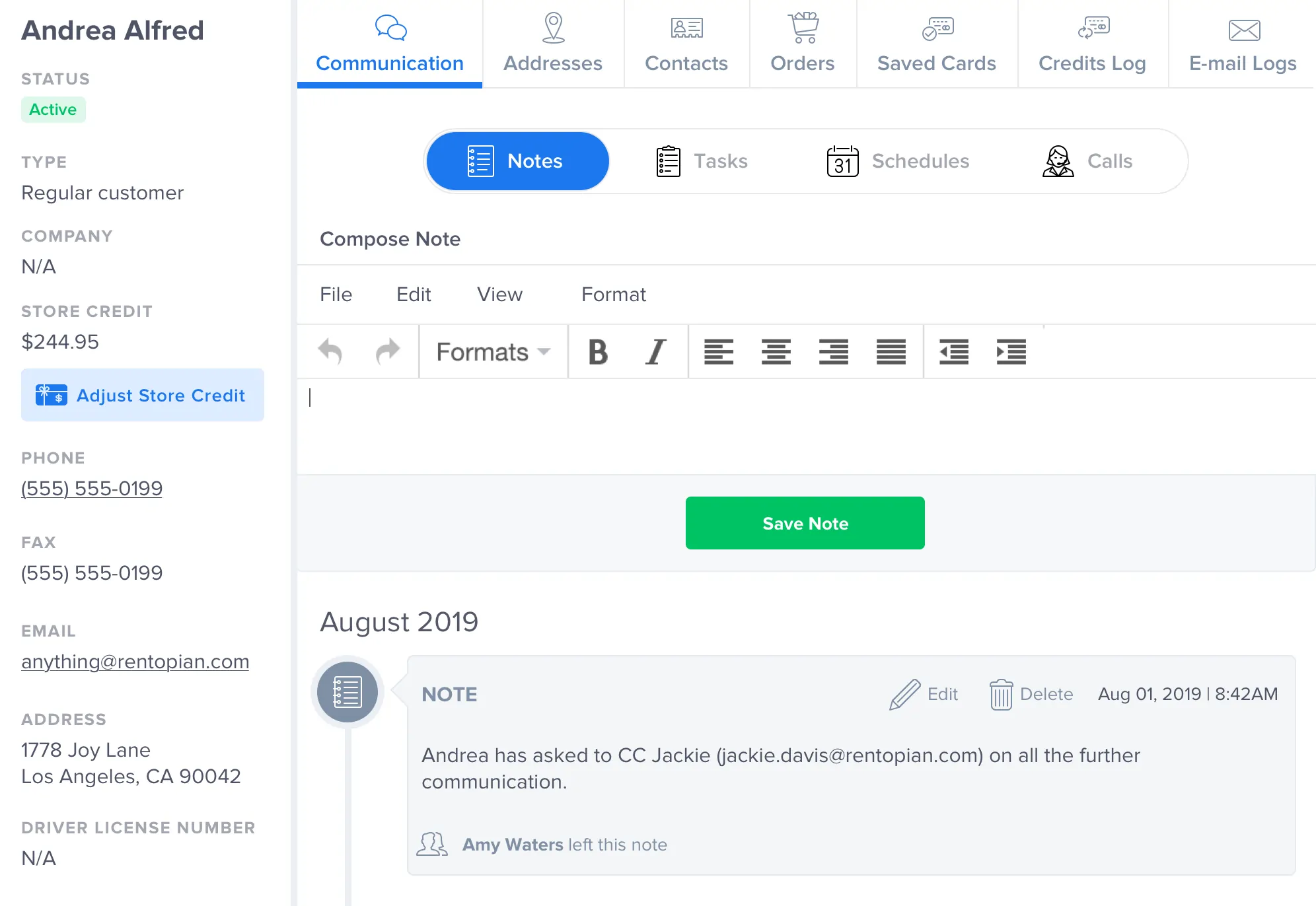 Final Thoughts 
Yard card rental businesses will continue to grow in the future as customers take more of a liking for yard cards. With features designed for this particular sector of the card rental business, Rentopian can prove to be vital to helping you manage quotes, orders, contracts, payments, inventory, and more – all in one place. It's time for a change that will improve your bottom line, your business reputation, and the client experience. Rentopian offers a free two-week trial to the all-in-one yard card rental software that will help you manage and grow your business. Contact us for a free demo.