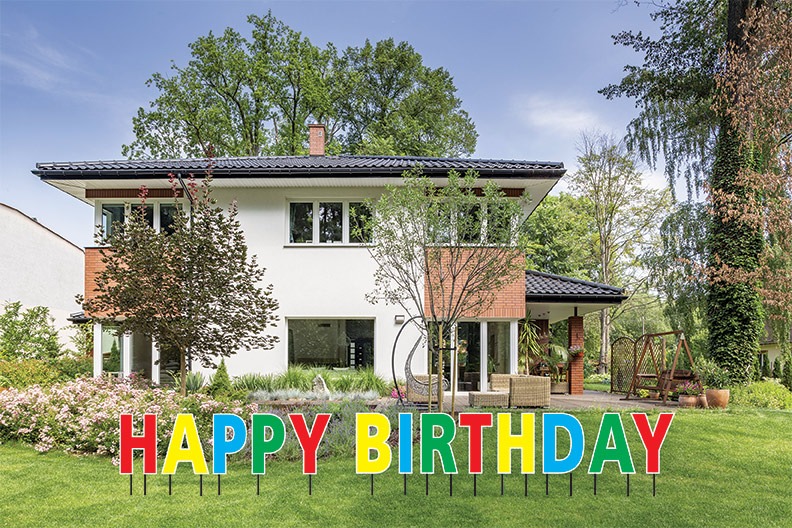 Although some businesses struggled through the economic downturn of 2020 and 2021 due to Covid-19, other businesses boomed more than ever. Yard Card Signs is one of these.
You're probably familiar with them – they are posted in people's yards, community areas, and many other places. These large printed letters/signs serve to help celebrate something such as a special birthday, school graduation, or the birth of a new baby!
More states have lifted restrictions or at least eased upon them and some in-person celebrations are now in full swing. However, companies like Yard Card Rentals are here to stay! People still love the idea of doing something different for their special milestone and if they already have a party planned, there's no reason not to do something out of the ordinary to surprise your loved ones in what is sure to be an unforgettable way.
As every yard card rental company owner may know, managing yard card rentals can be a very time-consuming process if you leave it up to pen and paper. Thankfully, today's digital age has made the whole process much easier with applications such as Rentopian, the top-rated software that helps owners of yard card rental businesses automate their business by providing them with convenient features on a trackable and transparent platform. Here are some of the ways in which you can use Rentopian:
Easy Online Bookings
Rentopian's Quote Wizard makes the work of generating estimates easier and more efficient. Once your prospective client requests a quote, it generates a unique document that can be viewed online, with specific deadlines and payment options. The document is also sent back to you by email and so you can keep track of your interactions better! Read more about our awesome Quote Wizard here.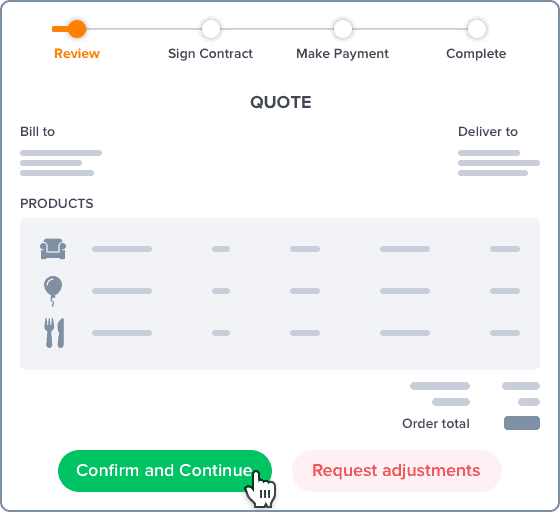 Plus, you can actually get notified once an order is booked. In other words, the flow between orders, contracts, and payments helps ensure that you secure more work and get invoices paid faster, so it's a win-win situation. Contactless preferences due to COVID means your consumers no longer have to physically carry or give you their credit card details so there's no risk involved.
Website Quotes and Orders
Rentopian's WordPress plugin allows you to create a virtual storefront for all of your available inventory items, which can be linked to your website so that renters are able to view and pay for any order from their own personal device, in real-time. This allows for an easy way for people to rent anything from your inventory without the hassle of getting in touch with you or an employee personally.
If your company processes require you to approve of a quote before booking your inventory, customers can still browse through all options on the website, choose and add any of those items to their shopping cart and submit a quote for your approval. You will receive an email with customers who have given a quote for your review.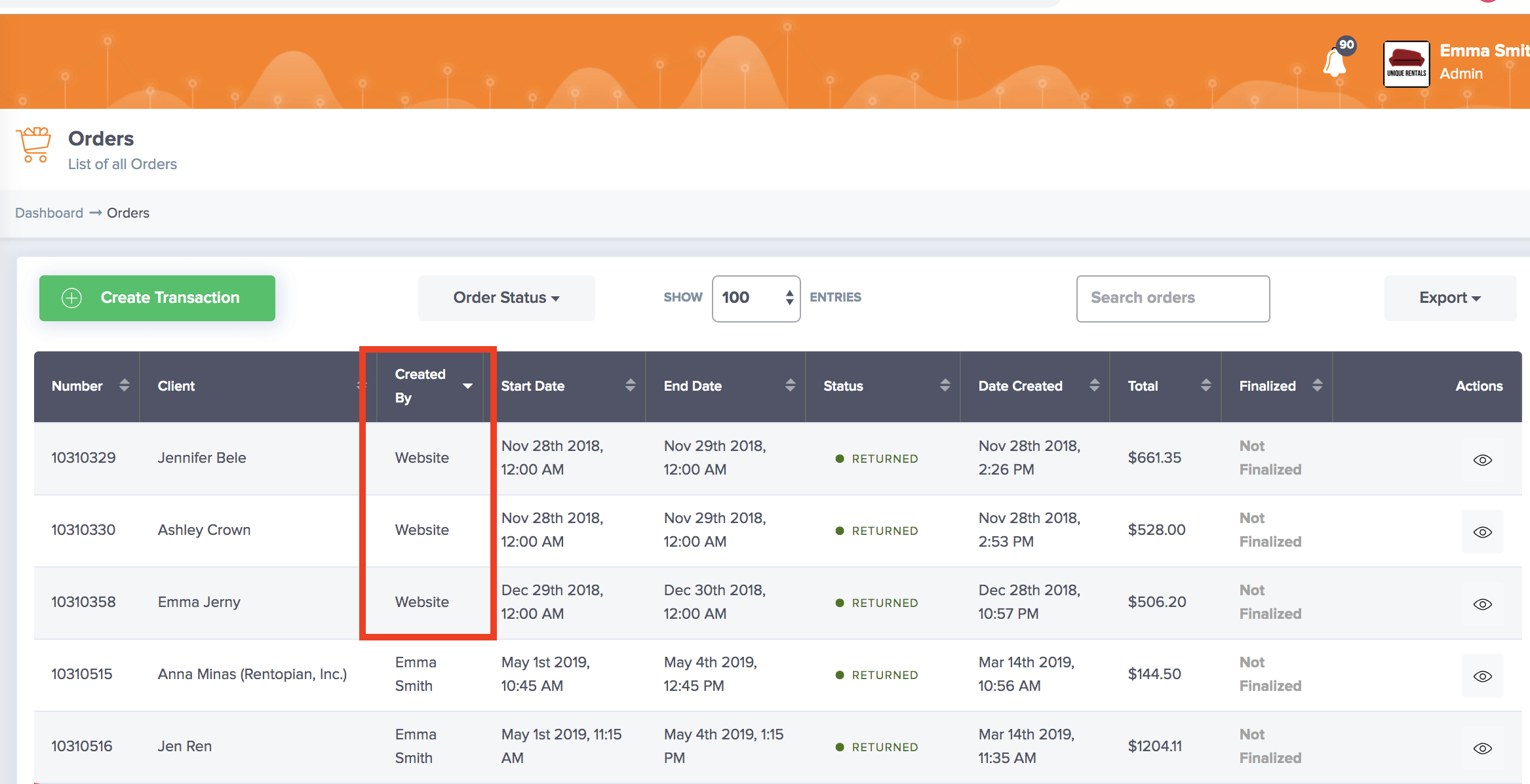 Centralized Client Information and Notes
Rentopian aims to make it practical to manage business operations from anywhere. Our Client Relationship Management module offers a way to track archived communication, financial transactions, and payment records via a cloud-based solution. It's a streamlined system for tracking business interactions, credit card information, shareable files; plus customizable tools that help you run your small business more efficiently in time-bound ways. You're able to stay on top of all your important accounting records, from paying out invoices to tracking your money going in and out of your pockets. A CRM, or Customer Relationship Management software, will help you become a better client–conscious company.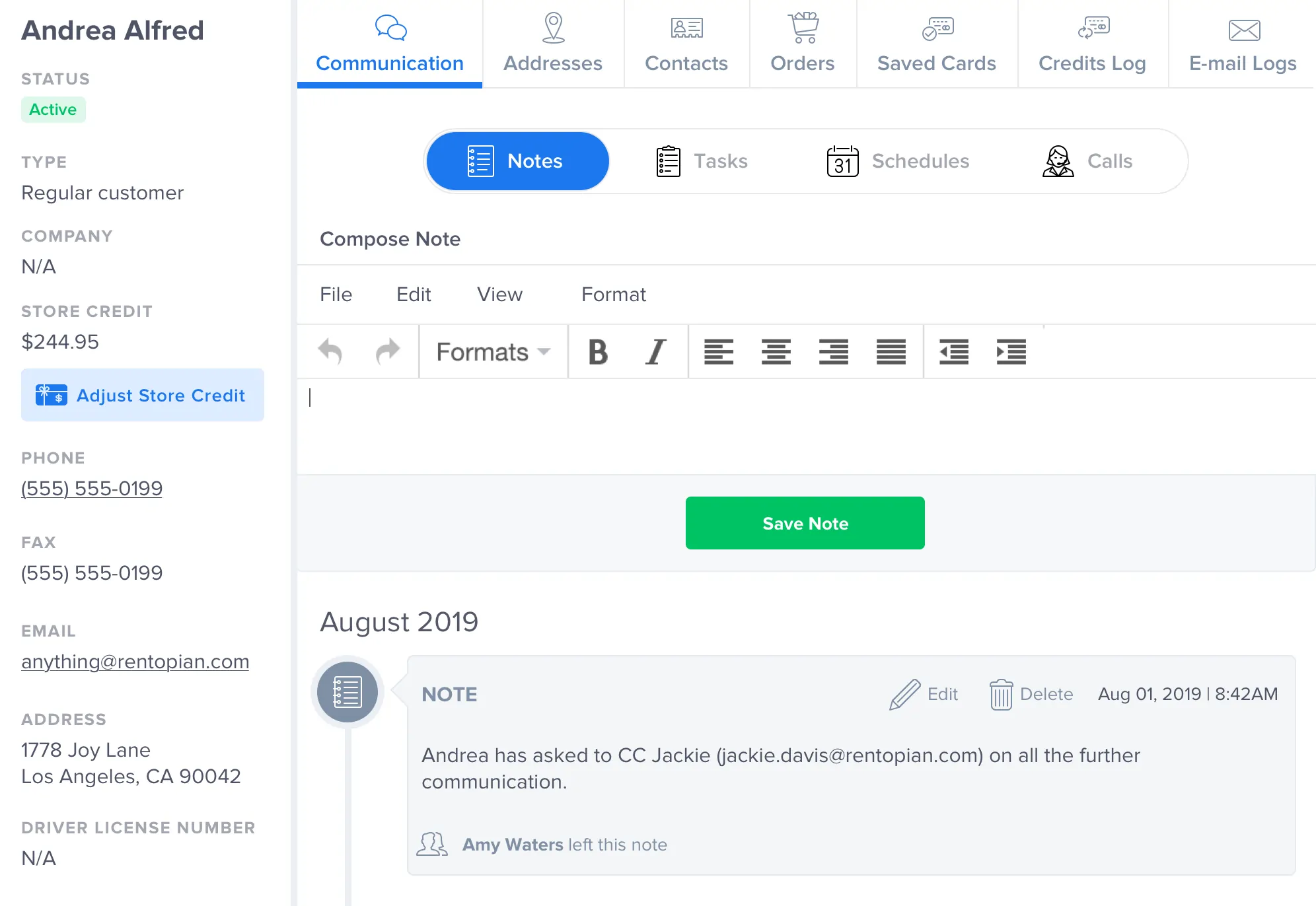 Seamless Online Payments and Money Management
Yard card rental companies like to use credit cards for accepting payments because it's easy for your customers and it is convenient. When you accept payments online, transactions are centralized without having to keep track of every time a client makes an individual purchase. It makes finances easier compared to using checks or money orders. Credit cards are the most convenient way to accept payments online because all transactions are centralized in one location. Customers can now pay you online with just a simple link. Gone are the days of worrying about collecting payment every time they order. Businesses can now get paid faster and easier through an integrated platform while retaining more control over how they handle their orders.
Setting up a centralized software to take online payments for people who've rented your products and/or services is essential, as it will help you identify exactly all the different ways that people paid for what, when they paid for them, and via which payment method. In the event that you need to refund any amount of money back to anyone, being able to see all monetary transaction records helps you to more professionally handle how you give it back to the client.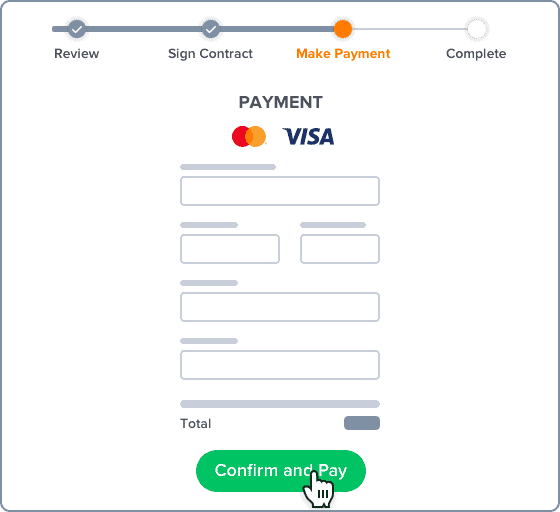 Final Thoughts
As customers begin to become more aware of the benefits that yard card rentals provide, they will want to spend their money in the sector much the same way they do when shopping for home care products. Rentopian can not only help you manage quotes, orders, contracts, payments, inventory, and more – we offer a free two-week trial of our all-in-one yard card rental software so you can test how it will improve your bottom line. Contact us today for a free demo and start seeing how much easier it is to manage and grow your yard card rental business with Rentopian.