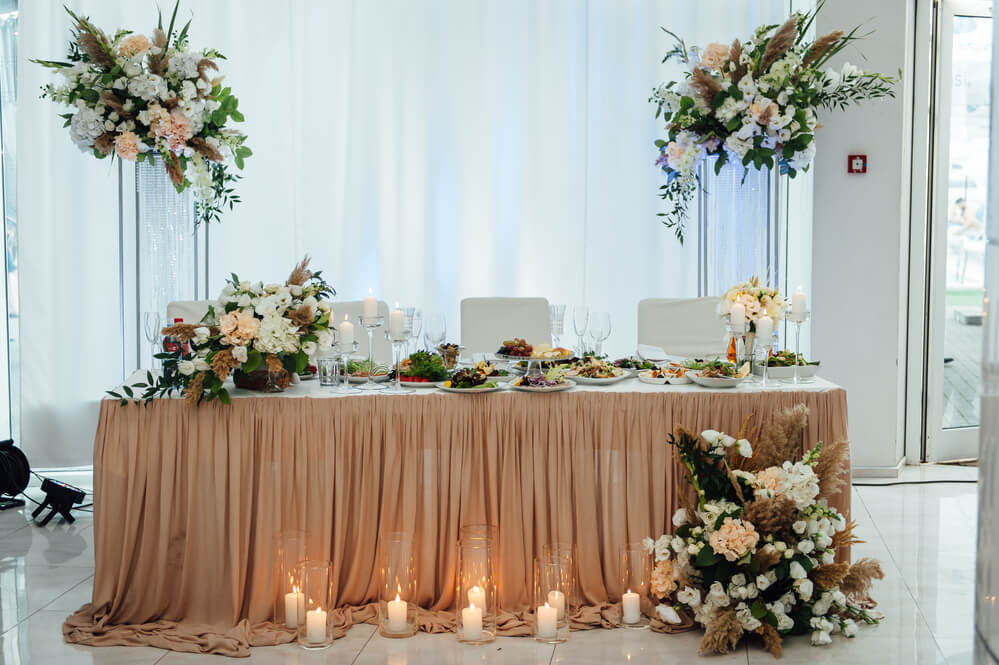 While the Coronavirus pandemic has and continues to impact nearly all event rental businesses, it is consequently resulting in loss of profit and revenue due to all events being canceled or rescheduled. This downtime can be looked at optimistically as a chance to revitalize and revamp your rental business, that you typically would not have time for due to organizing events during the week and actually working them during the weekend. Here's how you can revive your event rental business so that you are strong and successful when life starts to get back to normal.
Consider email marketing
Using email as a marketing strategy is a cost-effective method to reach your audience and improve your return on investment (ROI). Investing in an email marketing program allows you to have email subscribers, to launch email campaigns that will eventually result in sales for your business. It also lets you understand what content is interesting for your customers. We understand that business is slow now, but with all of the downtime, you have this is a perfect time to plan your long-term email marketing strategy. It's also a great way to keep in touch with clients during this time and let them know that you're still here and ready to plan and organize their next event! 
Provide a new service or create a new product
Designing and launching new products or services to your customers have shown to increase revenue and profits for your event rental business. When brainstorming what to offer your potential customers, put yourself in their shoes and think about what they would be looking for during this time. For example, clients who are planning a micro-wedding may ask if you know any wholesale mask suppliers so they can provide their guests with masks. If you can manufacture these in-house and sell them to your clients, not only will you create a one-stop-shop for the client, but will rake in some extra revenue. 
Improve your business' overall efficiency
During COVID, your business may have been cornered into taking a look at your finances to continue your business. To improve your business efficiency, it is important to understand your numbers to identify future budgets and benefits for you and your employees. Determine cost-savings insight so that you can maximize your profits and reduce spending on unnecessary inventory and services. Using those savings, you can reinvest in growing your warehouse team, increasing marketing campaign budgets, or hiring a website developer to create a beautiful event rental website that makes it easy for clients to book from. Revising your company's budget can help to improve your business for post-quarantine functioning. 
Another way you can improve the efficiency of your company, aside from the financial aspect, is to complete overdue tasks or those tasks that address your business' long term goals. Looking into a user-friendly event rental software but never had the time before to make the transition? You can invest the extra time you have now into transferring orders, clients, and inventory into an event rental software that will cut down your manual labor once restrictions are lifted and events pick back up again.
Host an Inventory Sale
As you work to improve your business' efficiency and organize inventory items, you may realize that some pieces in your inventory are not as necessary. You may use inventory reporting such as Rentopian's Inventory Utilization Report to determine what pieces are not making the cut to keep. If some items have not been as popular in the last couple of years, are not in style anymore, or are mainly used for styling, then ask yourself if they are worth keeping and taking up valuable space. If an item isn't providing any revenue or profit, then why hold onto it? Hosting an inventory sale is a great way to bring in some money during this challenging time, while also helping you become more organized and making space for future items you may want to purchase as event styles continue to change. For smaller, easily shippable items such as small decor pieces or linens, you can post the sale  items on social media channels such as Instagram and Facebook to reach a wider audience and ship them across the country. For larger, fragile pieces such as furniture, backdrops, or centerpiece vases, you may want to post them on local reseller websites or apps such as eBay and have the buyer pick them up directly from your warehouse.
It is important to use this time wisely so your business can withstand this global crisis because even though events this year have been canceled for the most part, people will be looking to rent items for their upcoming events from companies like yours as soon as it becomes safe. Use this time efficiently to get organized and strengthen your event rental business operations so you can jump right back in once restrictions are lifted and the events industry is back to normal!