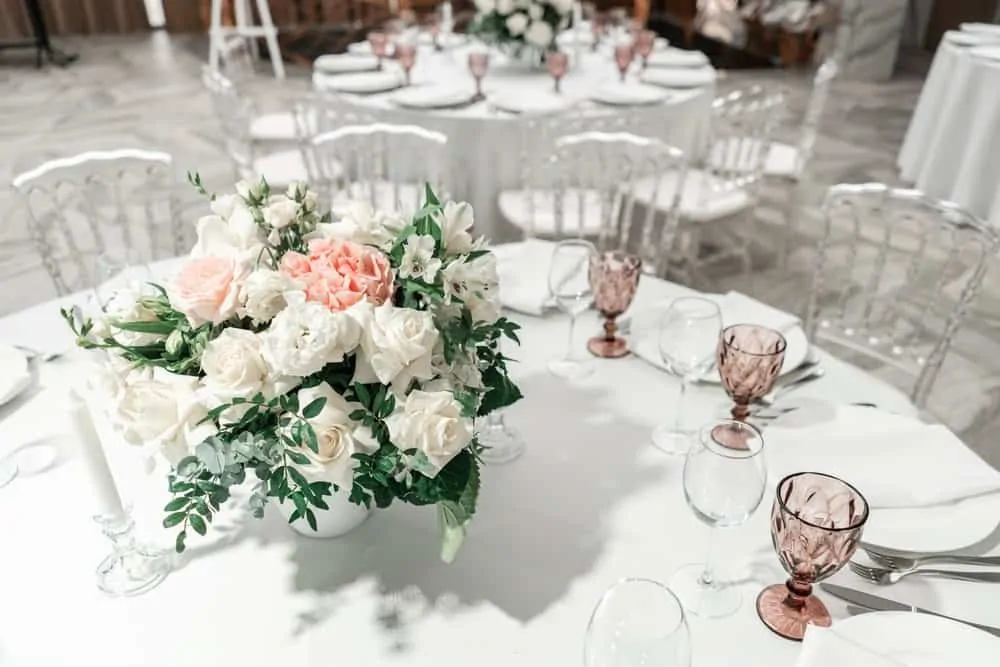 A potential customer calls you and asks you if you can supply their upcoming event with enough tables, chairs, plates, silverware, and so on. You tell the caller that you will get back to them because you need to sort through which items are available and prepare a quote. It can be difficult to prepare a quote quickly and dodge conflicts with planning or changes to an order. As customers are seeking simplicity and have high expectations, wouldn't it be much easier and time-efficient to have a software that can manage all your party rental needs? Well, consider party rental software as a solution!
Keep a record of inventory 
When you use online software for your party rental business, there is no need to feel like you should memorize all of your inventory. The software takes care of it for you! Spreadsheets leave room for error and are not reliable for the inventory that needs to be regularly synced. If a customer contacts you to change the date of their event or to request additional equipment, how are you going to swiftly provide an accurate answer? It would be unfair to the customer, his or her event, and the employees working on the team to arrive at the warehouse and find that there is not enough supply, or the item that is needed is damaged. Keeping an accurate up-to-date inventory log and the classification system, lets your customers and employees know they can rely on your company for making their party a success.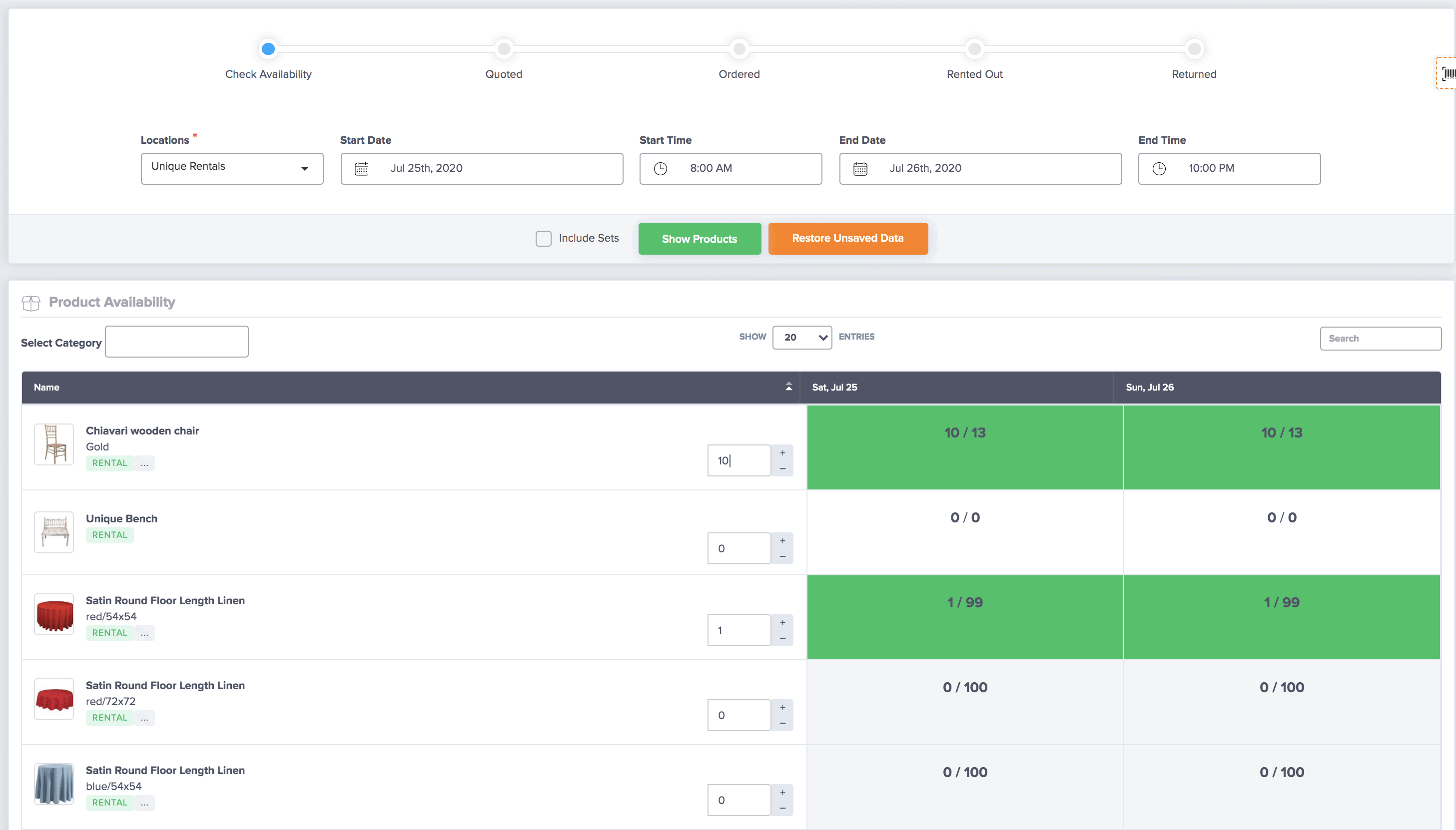 Improve workflow without the stress
As your number of clients grows and order adjustments are being made, it becomes more challenging to track orders and manage all aspects of your party rental business. The possibility of overbooking items increases. Letting customers know you overbooked items is embarrassing and can make you and your company look bad. This impacts the overall flow of your employees' work. It is important to be able to ensure your employees can work without the stress of double bookings occurring. It will also allow for your employees to improve their work productivity by eliminating the need for them to guess or solve these avoidable problems.
Strengthen communication
Ensuring that all team members and your customers are updated with information, it is important it is done so effectively. Instead of switching between spreadsheets and composing new emails to a customer about confirming an order or requesting payment, it can all be done on one platform with party rental software. Messages are integrated and filed with your customer's profile. This is helpful as customers will often have questions and make adjustments to their orders. Using party rental software, you may build custom template messages to communicate with customers more efficiently.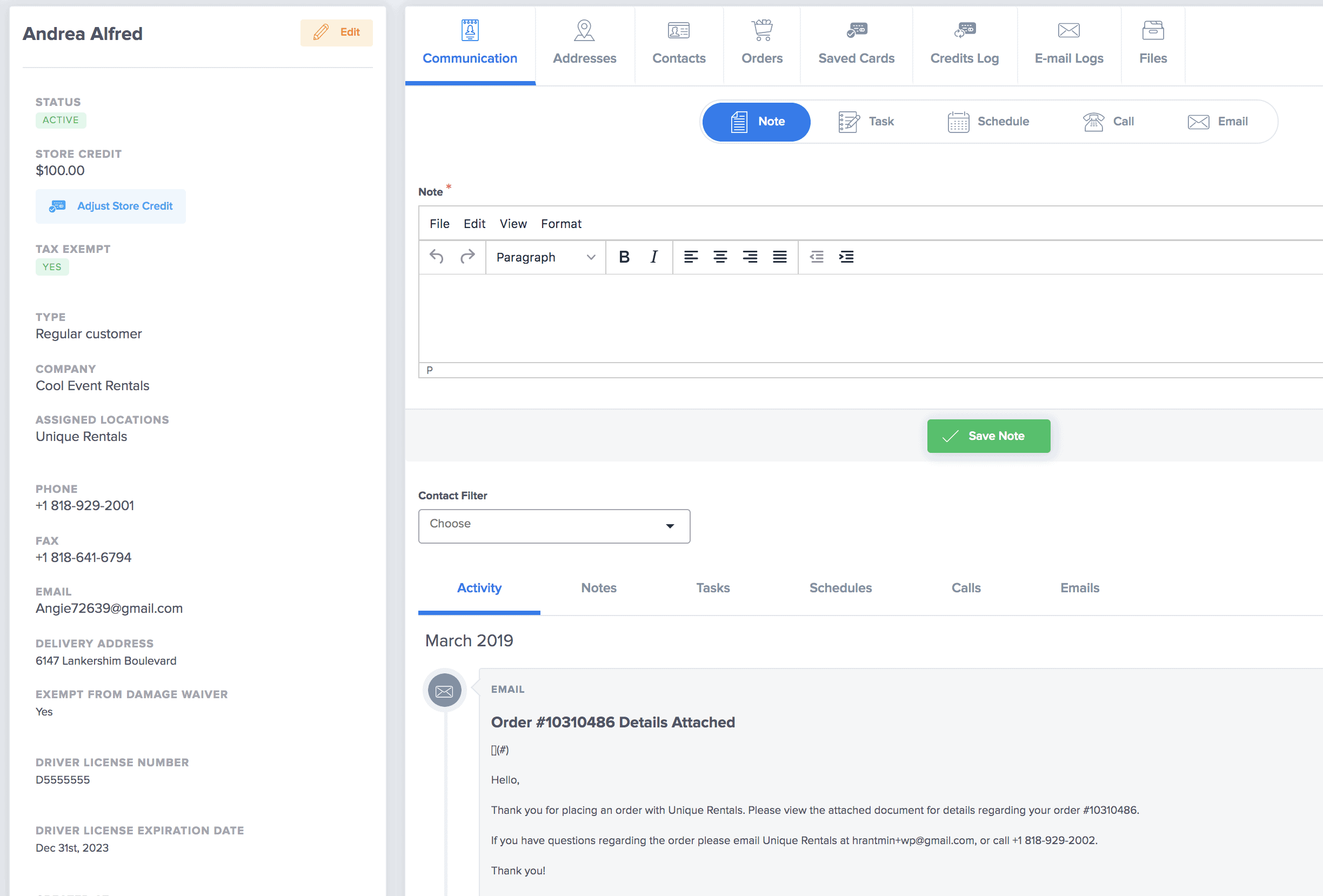 Review your revenue
Party rental software takes time-saving one step further allowing you to automatically calculate prices and track payments. The software solution also allows your company to determine what season, month, events, or customers generates the most revenue. For example, if you notice that you are making more money during the summer months, then you could offer discounts during that time on certain products that are popular, or even during other seasons, to drive in more sales year-round.
What else helps to make a successful party rental business?
Take an interest in your customer
Take the time to get to know your customer and about the party they want to have. Let your customer know you're interested in their event, whether it be a holiday work party or a wedding. This will help build the relationship for not only helping them with the current transaction and event, but also so they will consider doing business with you in the future — and recommend you to other party hosts!
Display your party collection online and build your online presence
Almost every successful business has accounts on different forms of social media outlets which allow them to reach a larger audience and broadcast what they have to offer.  Joining relevant online forums is another great way to reach others, and also collaborate with other like-minded individuals. On social media and your company website, showcase photos of example items for different events. If you have enough budget in your marketing, running sponsored ads on popular sites can increase your online presence.
Be aware of spreading your business too thin
At the beginning of starting your party rental business, fulfill orders for whichever party or event you are able to supply for. In order to appear more attractive to the wandering potential customer, provide coupons or discounts that make your services sound like a deal they cannot pass up. Don't get carried away with these discount offers, because you may find yourself spreading your equipment to many different events. As a result of that, your employees may be spread too thin and may result in a low-quality reputation for your new company. Set limits for your business on how many orders and discounts can be provided at a given time.
In today's time, it is beneficial for party rental businesses to create simple, straightforward online rental experiences and collect all information on one online system. Using Rentopian to process and manage your company offers the best chance of long term success.