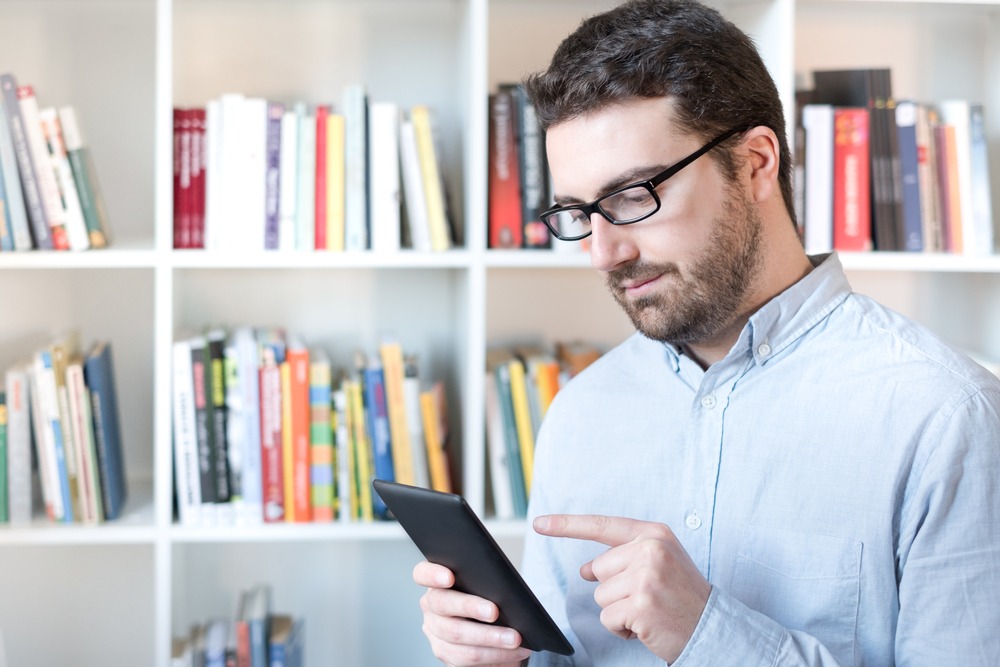 Educational institutions with large rental inventories may benefit immensely from using equipment rental software built for colleges, universities, and schools. It makes managing inventory easy and efficient, which can help reduce costs if an institution already uses automation to help keep things organized and up-to-par. Automated processes add efficiency to a college's daily operations.
Furthermore, educational institutions (just like other businesses), can benefit from equipment and software connection interfaces. Just as other businesses, educational institutions also carry inventory that they rent out, or loan, to students. However, unlike many of the popular flourishing businesses today with modern digital solutions integrated into their procedures, schools and colleges often fail to maximize the use of automatic systems for an efficient workflow. The integration of these solutions misses the opportunity for an efficient workflow resulting in increased manual labor that could be easily streamlined by adopting smart solutions like Rentopian's rental inventory management software. Here are the top 4 benefits that Rentopian provides:
Automation of Processes
Spreadsheets and checklists are widely utilized in the educational sector. The issue with manual solutions is that they are susceptible to human error. On top of this, humans aren't able to perform repetitive labor for long periods of time. In fact, studies show that mismanagement and delays are common occurrences within schools located across the country. It's with these factors in mind that one can see why so many school districts have already started to shift towards automated solutions like cloud-based inventory management software. Schools and colleges all over the world have now placed importance on inventory management and tracking of their publicly/privately-funded equipment.
Educational facilities often have upwards of thousands, if not tens of thousands of students at a time. Considering such a huge number, they need to be able to manage and track their resources with efficiency and with the scale that this level of institution demands. The smart solution is to use inventory management software, like Rentopian, that has been programmed specifically for dealing with large amounts of inventory. This type of program will help colleges and schools locate and manage equipment in an easy way, making sure it's handled as efficiently as possible.
Increased Productivity
Managing equipment inventory is an important task for schools and other learning institutions. The flow of students and the requirements of each class change very often in these places. To overcome challenges like availability and scheduling, automated solutions provide you with instant inventory data to help you make better decisions regarding your equipment.
Rentopian provides an accessible and user-friendly interface to help manage and track rental inventory. in an effective manner. With Rentopian, learning institutions can conveniently add their rentals to their inventory calendar and also update their rental stock. In addition to being easy to use and convenient, Rentopian is designed with the functionality that allows staff members to access information on a real-time basis. It also provides the ability to manage physical assets by providing them with real-time inventory counts, scheduling tasks, and meeting targets for return dates- since the average students are typically too occupied with coursework to remember to return what they've rented out. 
Equipment Tracking  
Rentopian is not exclusively going to help you with inventory processing and scheduling, but also with checkout processes for your equipment. Renting out supplies is a crucial part of managing an educational institution and having an established system will benefit you in many ways: it'll make your cash flow more stable and predictable, help you protect against theft or damage to the equipment by giving you centralized control over its maintenance, help the staff return of your equipment at a specific rental location, and more.
The Rentopian inventory and order management functionality include unique and resourceful features such as barcode label printing and barcode scanning that make it easier to rent out and receive rentals back much faster. 
Automated Communication
Universities, schools, and colleges are usually renting several pieces of equipment to multiple students or renters daily, including books, sports equipment, tech equipment, and more. This can become a daunting task. Rentopian allows you to automate messages and emails to students as you will no longer have to constantly communicate with them manually. This will save your staff an exuberant amount of time in regards to following up for rental returns, reminders, and damaged items invoices.
A common task that you could use help with is sending out reminder emails to students. For example, if one student has rented out an item such as headphones, you will need to send them a reminder at least 3 days before the return date of the product. The method for doing this in the past involved manually keeping track of all rentals, both who borrowed what and what their return date would be. You'd then need to browse through these notes and email each individual at a later date when their item was due back. Rentopian automates this process by considering the conditions that were established beforehand like how long before an item's return date they should receive an email and then simply allowing it to send out each email at scheduled times automatically. 
In the case of a student inquiring about the cost of a rental item, Rentopian allows your staff to provide a quote based on the available inventory, then email a link over to the client or student for review. After they approve it, they are given the option to pay via credit card and sign a rental agreement and/or a damage waiver. The student will then simply show up at the rental pickup/return location on the day of their rental order and provide their name/student ID or order confirmation to pick up the order. 
Final Thoughts
Rentopian is an inventory management tool for schools and institutions that has been developed to provide a complete overview of your school's or establishment's rental program. Renting out equipment can be time-consuming and challenging for any type of business, but the biggest issue usually arises from tedious paperwork, insane accounting methods, and a lack of communication between departments. This results in lost money and an excessive amount of time spent on tracking things.
With integrated equipment-management systems in your school or institution and a centralized system, you can gain control of your business processes. You will get to track the success of your program and also analyze how well your staff is doing with handling the rental inventory. 
Now more than ever, with huge transformations taking place within the education sector, schools and. Universities will have to stay on top of emerging trends and flexible enough to adapt to change. Digital solutions such as Rentopian could be just what they need to gain a competitive edge. Contact us for a personalized, one on one demo and 2-week trial of the best educational rental software for schools, colleges, and universities.