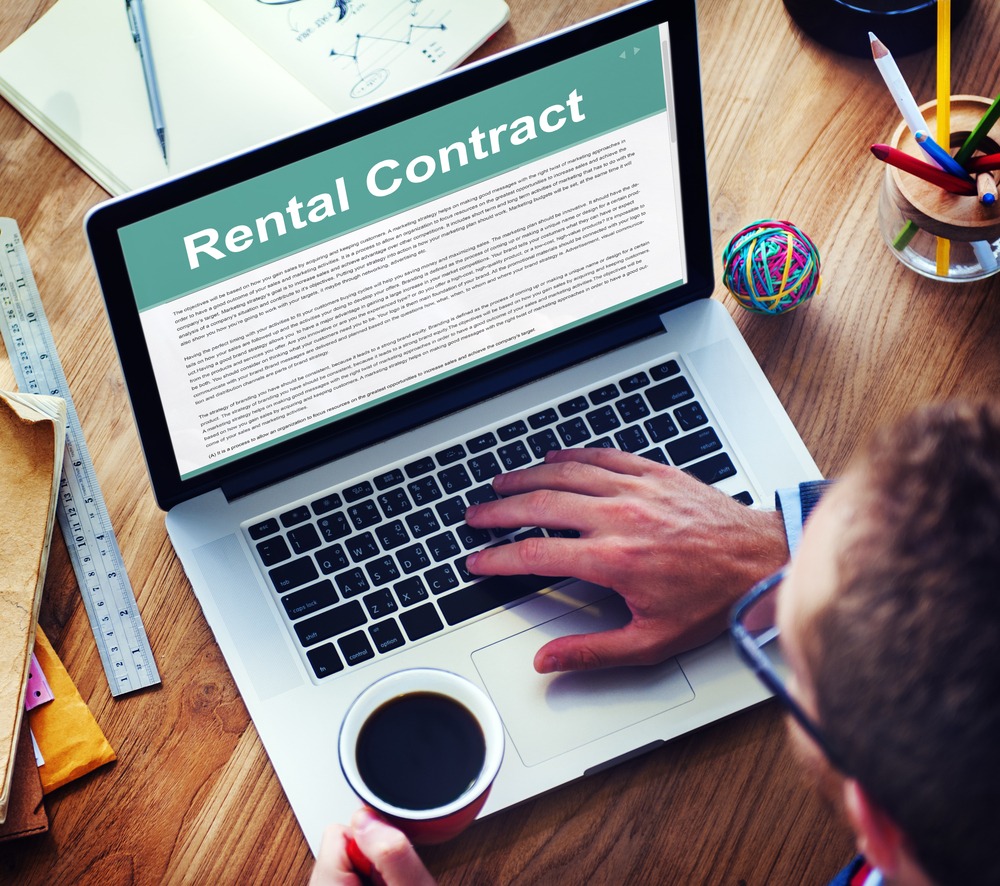 When event rental companies grow their operations, many begin utilizing various event rental softwares or online tools — each providing its own functionality and each offering its own special service, such as accounting software, inventory management software, and online payment software. Although all these programs may be useful, they can easily cause complications and confusion if system-integration isn't taken into consideration in a single event rental software.
As your business grows, you'll naturally find yourself relying on more tools and software for marketing, sales, and customer service. You need an easy way to run reports, schedule marketing campaigns, track your customers, manage employees, and more—all in one place. The Rentopian suite of powerful integrations is built to bring out the best in your growing event rental business. They communicate with each other to let you focus on growing your event rental business, not maintaining it.
What exactly is software integration?
System integration means creating a link of systems and software applications that function as a whole. With Rentopian event rental software, these software applications are able to talk to each other and act as a coordinated, all-in-one event rental software. When these systems are seamlessly integrated, they let you access your day-to-day operations from one place. With everything connected, you can make strategic decisions with ease and focus on growing your business since you're looking at your business as a whole, not as several separate pieces.
Event Rental Software Payment Gateways
Rentopian integrates with four powerful payment gateways and merchant services to help you accept online payments and get more revenue in your bank account- faster than ever. Our user-friendly event rental software integrates with Stripe, PayJunction, Authorize.net, and Square. By integrating a payment processing platform into your Rentopian event rental software account, you will be able to accept credit and debit card payments from your clients, capture transactions when the credit card is not present, and even recharge clients in the future if they haven't paid their total order amount or when an inventory item is damaged or lost.
Additionally, you're able to void transactions or provide partial or full refunds to your clients. Moreover, payment gateways provide tokenization, that allows clients to protect their card information from potential breaches. Tokenization is the process of storing a randomly generated string of characters that completely replaces the cardholder data and has no value if a data breach occurs. A Rentopian user can access most, if not all features and accept payments from within the Rentopian dashboard. Based on your Rentopian settings, you may also set up automated reminders for clients to pay their remaining order balance. Rentopian notifies your clients when a payment is due. This makes it easier for clients to pay– without chasing them down for payments.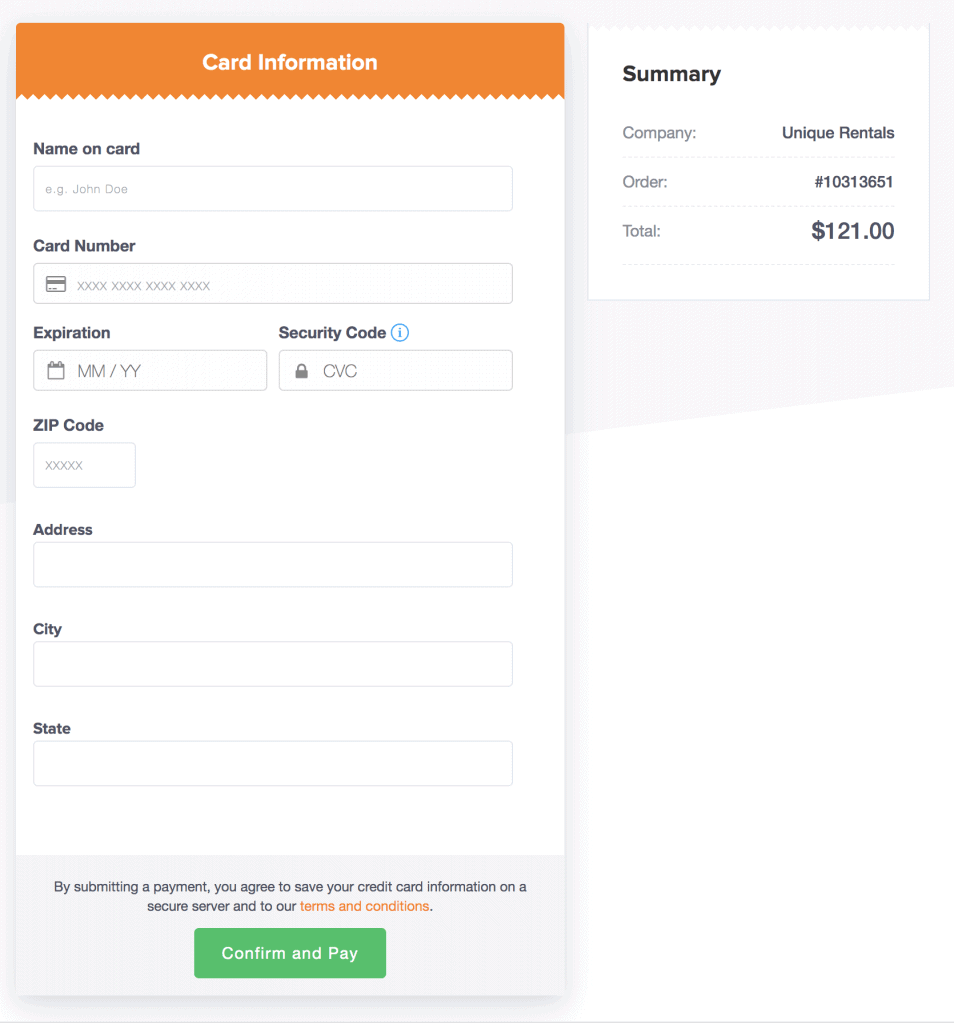 Event Rental Software Calendar and Maps
Any event rental software user knows that scheduling order deliveries and pickups can become a tedious task, with room for error if you're doing so manually. With Rentopian's Google Calendar and Maps integration, all deliveries and order pickups are pushed onto your Google Calendar in real-time, and you're able to see a Google map view of the order location, right in your Rentopian account. This function is especially useful for drivers, who are able to sync their accounts and view their exact itineraries for the day, order numbers, client info, delivery routes, and more- straight from their smartphone or tablet. Simply clicking on a venue or order address within the event rental software opens up Google Maps with directions to their destination.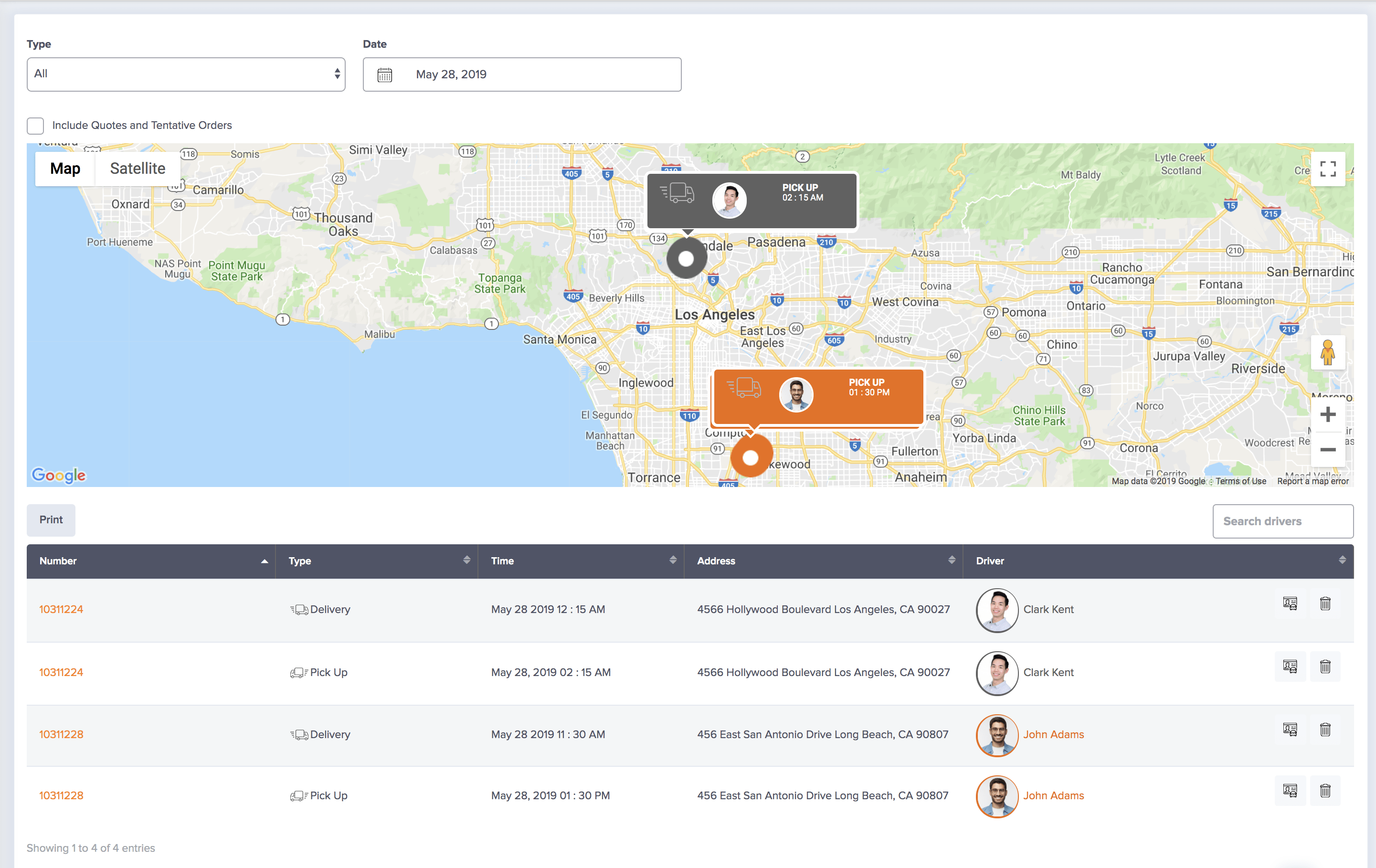 Event Rental Software E-Sign Providers
In the past, needing a signature meant needing access to a printer, paper, and a scanner. Adopting electronic signature technology into your event rental software is a legally recognized method of obtaining a signee's agreement to any given document. It significantly minimizes delays in completing contracts and is the fastest way to get your documents signed, submitted and returned by clients. With DocuSign and DigiSigner integrations, Rentopian event rental software allows you to streamline the contract collection process by storing all contracts in a central location. It saves time and energy from the contract search process, as well, because instead of spending hours to access the old contracts, you can easily search for it using the signee's name, company name, or any other search term. Within your event rental software, you're able to create and attach contracts to orders and send them to your client in just one professional email, set standard terms and conditions, and view and store signed contracts with a trail of the e-signer's information. On another note, if you're not interested in using a third-party integration with your event rental software (hello, extra expense!), Rentopian provides all users with our own e-signature service, at no extra cost.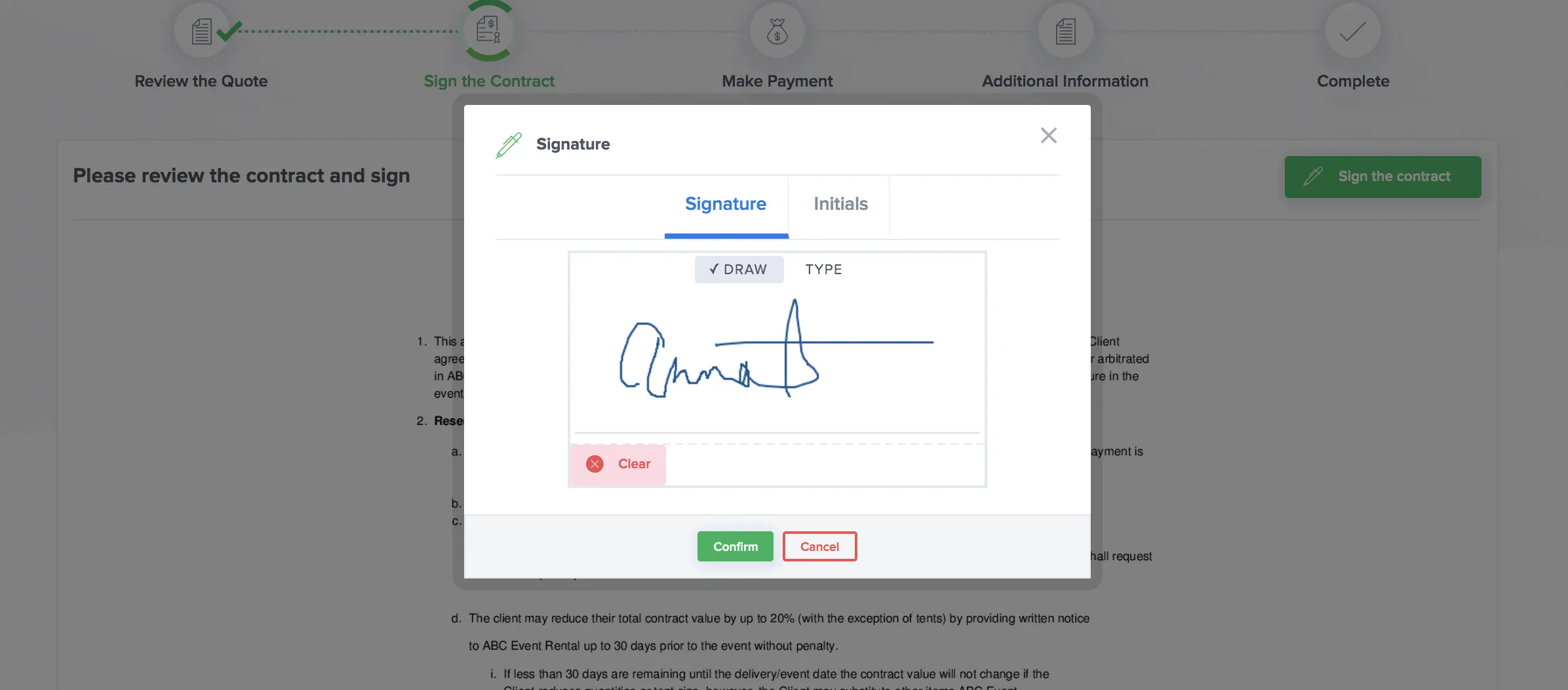 Without various system integration in place, you're losing out on making your event rental business more efficient, productive, and open for all opportunities to increase your bottom line. Eventually, all of the different tools and systems you implemented to save you time and money, actually leads to more manual work as you try to connect the dots between the different tools. In utilizing Rentopian, not only do you have the option to choose which third-party software to use for online payments and e-signatures, but the integrations are all well-coordinated to create an all-in-one event rental software that will help you manage and grow your business. To find out how to integrate the different tools you're using now into a true all-in-one event rental software, email [email protected] for a personalized demo and 2-week trial. Let's leverage the powerful tools you're already using to help you streamline and grow your event rental business!