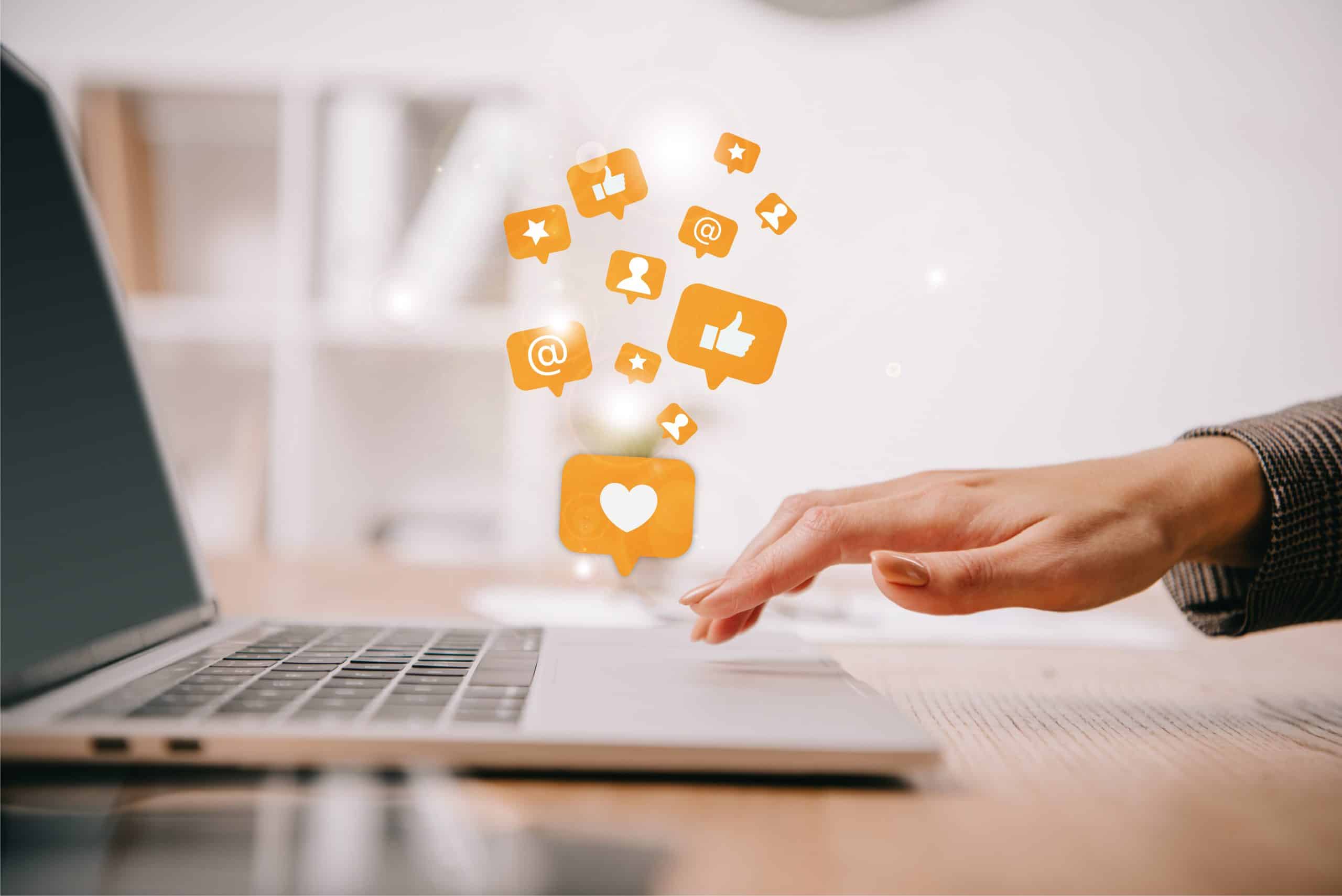 According to McKinsey, the global management consulting firm, 72 percent of people like to receive promotional content via email, while 17% like to know about the offers through social media. So, if you're not into email marketing, you're surely missing a huge opportunity to increase your sales. According to the same report, despite the rapid growth of social media over the past few years, email is almost 40 times more successful to reach new leads than Twitter and Facebook. Many researchers have proven that email delivers the maximum ROI for marketers.
Rentopian helps event rental companies stay actively engaged, responsive, and proactive in their approach to streamlining their business processes and activities from initial quote generation to order return stage. At the same time, it can also help businesses track and manage their customers, determine the most lucrative ones, and design effective email marketing strategies accordingly to grow their business.
In this article, we'll break down the most powerful email marketing strategies for your event rental business that you need to implement in your daily operations.
Strategy #1: Offer Something Valuable
Popular bloggers sometimes talk about how many email addresses they've collected, "10,000 subscribers and counting." It is not because they love the numbers. This is because numbers like that expand their business. Moreover, nowadays, the value of the business is determined by how many clients it has. The higher the clients and subscribers count, the higher the business value becomes. You should note that people don't share their emails unless you give them a strong reason to do so. Hence, you must offer something interesting that leaves your website visitors with no choice except to sign up for your mailing list.
Strategy #2: Optimize emails for a mobile-friendly experience
We know that everything is going mobile nowadays, so should your email marketing. Desktop sales have been declining for years now. People are no longer using desktops to research, shop, or interact; they are now mainly using smartphones and tablets. According to Litmus Email Analytics, 54% of all emails sent are mobile-friendly, while desktop represents only 19% of all email opens. If your email template is not optimized for mobile responsiveness, recipients of the emails will not take the time to understand what your intended message is, which decreases your chances to convert leads into customers. 
If you were to receive 2 emails where one was not optimized for your mobile device but the other was, which one are you more likely to pay attention to?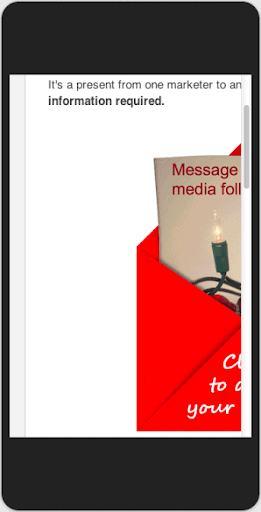 vs.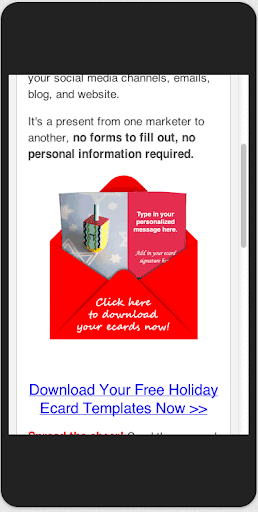 Strategy #3: Re-engage your inactive subscribers & visitors
It's often more economical to target current customers than to find new ones. The same notion applies to email marketing. It's significantly easier to engage existing subscribers than it is trying to get new subscribers. Present subscribers or visitors know about your business more than any potential new ones.  
Nearly all business email lists have some inactive subscribers or customers. It's quite normal when some percentage of your clients are no longer engaged with you. However, the inactive ones can still become your customers if you approach them with the right message and determine the reasons behind their "inactivity". You can then engage them by carrying out polls and surveys. Offer a rewards program or other incentives on their next transaction with you if they complete that poll or survey. This increases conversions while rewards motivate them to pursue the desired action. As an example, you may want to offer inactive or previous rental clients 20% off their next order. Or, provide free services or setup up to $200 for their next event.
Strategy #4: Segment the subscribers
Segmenting your email subscriber list helps you achieve better open and click rates. How does email segmentation work?
For instance, if you have 1,000 people subscribed to your event rental business' email lists, portions of the subscribers might be interested in different email messaging. 
Let's imagine that you run a marketing blog and you need to collect emails:
Some subscribers will be more interested in learning content marketing than search engine optimization, and others would like to know about social media marketing. Even if you run a social media marketing blog, few subscribers would like to learn more about Facebook than Twitter.
Similarly, if you run a blog about event rentals, there will be subscribers more interested in learning about tablescape designs. As another segment, subscribers may be more interested in receiving coupons or discounted offers of your event rental inventory- especially during wedding seasons or holiday seasons. Hence, it is impossible to provide all of your subscribers with one type of email content, since they have different interests.
Email segmentation, however, helps you keep at least 80% of your subscribers or users happy since it helps you send content that each subscriber is interested in reading.
MailChimp conducted research on about 2,000 MailChimp users who sent around 11,000 segmented campaigns to approximately 9 million recipients. They determined that the segmented email campaigns produced 14.31% more opens, 10.64% more unique opens, and 100.95% more clicks than the non-segmented email campaigns.
Strategy #5: Apply Automation
As per one of the reports by Forrester, B2B marketers using marketing automation boost their sales pipeline by as high as 10%. Email automation is a subset of marketing automation. Email automation will not just turn leads into prospects, but also delights your existing customers, encouraging them to make use of your event management service, for instance.  This boosts upsells and future event bookings.
Rentopian's Email Scheduler helps you streamline your email communication and enhance client success. The average salesperson spends 13 hours a week checking and writing emails. Rentopian allows you to make smarter and timely communication with your leads, previous clients, or suppliers by automating email sequences based on events (e.g. order generated). For example, you can schedule your confirmation email to send automatically on the same day an order is placed, helping you save on manual customer follow-ups and eliminate the hassle of paper documents. Take advantage of the flexibility to attach various documents such as invoices, contracts, quote and order PDFs, and more. View timestamps of all email communications that were sent, who they were sent to, and a list of attachments or contracts that were sent along with the email.
Strategy #6: Email Personalization
Personalizing your event rental business's email messages will grow engagement since it makes the emails more relevant and valuable to clients. Personalized emails bring in 6x higher transaction rates, but 70% of businesses are not using them, according to research.  If you are not personalizing your event rental marketing emails, you are surely missing a great deal of sales opportunities. Personalization is not only related to using people's names in messages, but more so about understanding the client's journey at that point in time and offering or providing something relevant.
Strategy #7: Occasionally deliver exclusive content
Exclusivity is an influential marketing tactic that a lot of businesses have been using for years. With exclusivity, your event rental business can get more email subscribers and produce more sales. The idea can be generating exclusive content available just to your email subscribers. It can also be making a unique or fun event rental product, such as a boothless photo stand, exclusively available for rent only for your email subscriber list. You can apply exclusivity to develop a deeper link with your email subscribers.
Strategy #8: A/B Test
Any experienced digital marketer knows that A/B testing must be done for every aspect of content; from button placement to colors to text format to graphic designs- on any and all marketing mediums such as websites, Google ads, Facebook ads, landing pages, and more. The same can be applied to email marketing. While you may not have the desire or need to perform A/B testing on all aspects of your event rental business' online strategies, here are some elements you may want to consider conducting A/B testing on: 
Call to action (Example: "Buy now" vs. "Give us a try")

Subject lines

Testimonials (or no testimonials)

The layout of your message (single column or two-column or different locations for different elements)

Personalization

Body test

Headline

Closing text

Images

Test different offers
Choose only one or two elements and measure which one improves conversions before testing the next two or more elements. You might test the headline for the open rates, or a photo for conversion rates. Then, you can test the call-to-action text for click-through rates.
Strategy #9: Add urgency
If your emails are pressuring the recipients to act, you are likely to convert more subscribers into customers. For a long time, digital marketers have been using phrases such as "Act now," "Hurry," and "Only a few items left" to convert web users. Urgency is a primary feature of the human brain. Urgent situations usually make most of us act very fast.
One of the most successful ways to use urgency in emails is to mention the deadline for your service or offer. Amazon usually applies urgency to the deals it offers throughout the week, as shown below.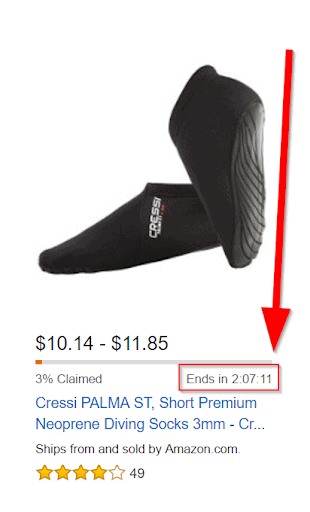 Final Thoughts
Email marketing is crucial for your event rental business's longevity since email is still one of the best mediums to approach and connect with your customers in a personal way. Using the above-mentioned email marketing strategies and tactics will help you boost your sales numbers and grow your event rental management business easily and quickly.