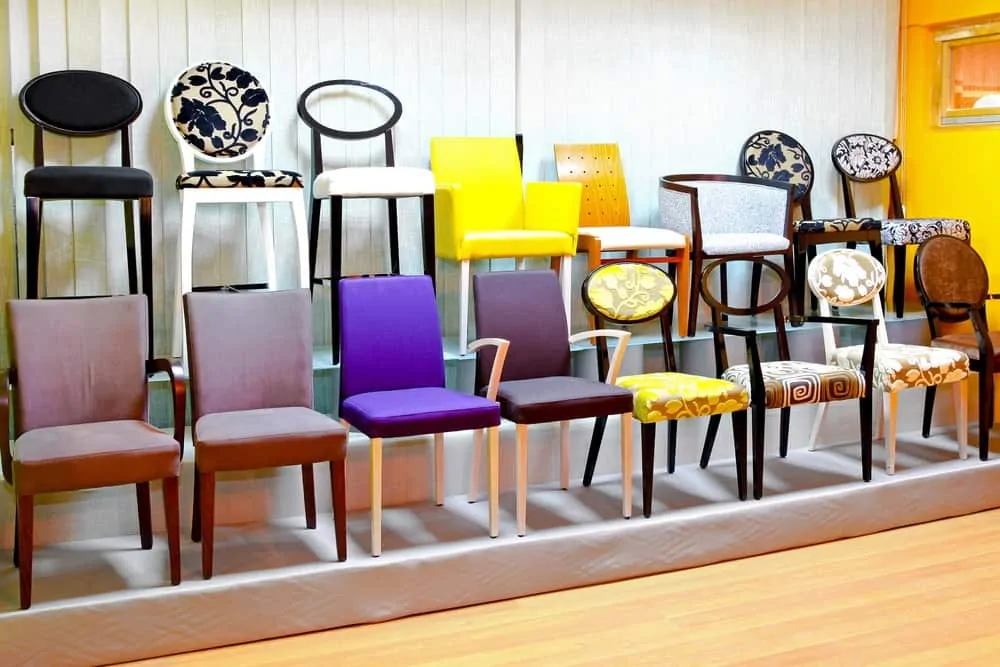 Whether you're thinking of opening up a second event rental location or warehouse or already have multiple event rental locations, establishing a presence in different locations allows you to service more event rental clients and in turn, increase your revenue. However, there are a number of obstacles when it comes to efficiently managing several rental locations. This is especially important when locations are in close proximity to each other and there's a need to share rental inventory, delivery vehicles, and staff.
The first challenge to resolve while managing a multi-location rental business is the ability to see what exactly is happening at each location. This includes, but is not limited to, seeing how many quotes, orders, deliveries, pickups, and more you have for each location. What do your account receivables look like? Is one location's sales team more efficient when it comes to sales revenue? What could they be doing differently that may help the other locations' sales teams book more orders? Aside from day-to-day operations, it is also important to conveniently track the financial progress of all locations together, and run reports that allow multi-location statistics as well as a comparative analysis to understand which location is performing better and why.
User Access
One of the common challenges while managing several rental locations is to have the ability to designate location-based account access to each team member. Often times, it's necessary for your sales team to have access to inventory and other assets of the location that they are working at and not see all the other locations' assets. This makes it easier for the team to run through their day-to-day operations without confusion as to where a certain inventory item is stored, which location is in closer proximity to the delivery address, and more. At the same time, it's important for some members of the team to be able to access several locations for reporting or accounting purposes. While customizing various access points to your users may be essential, it is also significant for some users- regardless of their location, to access all of the company information. This comes handy in the case where your accounting is managed by one of the offices for the entire company. Additionally, executives of the company will need to have the ability to run reports for their entire company to understand the overall health of their operations. This is why it's imperative to control the access of users based on roles and locations these users are based in. Ideally, a manager or owner of the company should be able to control access levels for each member of the team. With multiple locations and more users in the mix, Rentopian also makes it easy to keep users accountable with date and time logs of each user's actions within the system.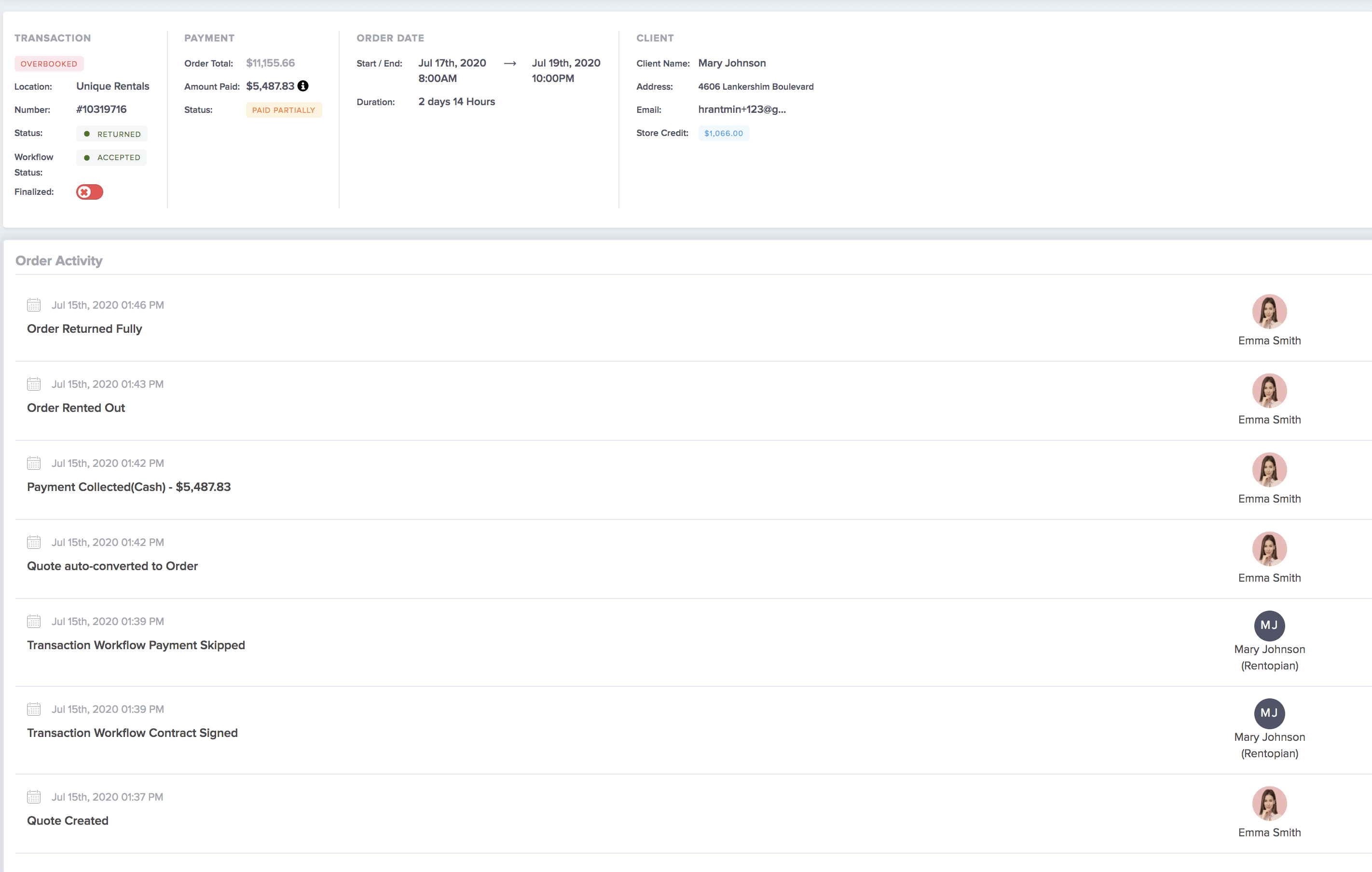 Products and Inventory 
The main reason one would have several rental locations is to reach a larger segment of their clients and spread products and inventory across different cities and states. Thus, when creating rental quotes or orders for clients, your event rental software should be able to filter inventory based on the warehouse or inventory storage location. With Rentopian's real-time inventory calendar, the software user is able to quickly create quotes and orders with a client and pull from one or multiple locations. 
Warehouse Operations
When preparing an order to be delivered, the Packing List and Pick Slip documents generated by your event rental management software should list the location of the inventory item to make it easier to collect all of the items needed for delivery. In addition, when checking the inventory items back into the warehouse once an order is returned, it's essential to understand if any products were damaged or lost during the event and which location(s) they belong to. Your event rental software should automatically deduct the quantity of the lost or damaged item from the corresponding location. 
Website Integration
While various event rental softwares may provide an online integration or plug-in, they have limitations when it comes to advanced online capabilities you'd need to run a multi-location event rental business. Rentopian's WordPress plugin serves two main purposes: enabling synchronization of your Rentopian system data with your company's storefront (website) and allowing your website visitors to browse your inventory and place orders and quotes. Depending on how you run your multi-location event rental business, you may need each location to have its own separate website because the branding may be different, the target clientele may differ, and so on. Another scenario is if you have multiple locations and need to sync them to one website. Since all inventory items are assigned to 1 or more locations, your website plugin should take that into account. With Rentopian's event rental WordPress plug-in, the website visitor will have the ability to enter the zipcode of the event. The plugin will then be able to identify which location to show the assigned products for and which location to place the order under, based on the event's proximity to the closest warehouse location. 
Settings 
With a true multi-location feature software, even your account settings need to have the flexibility to be different based on the location. With Rentopian, each location can have a different payment gateway provider. Maybe one location is in a major city and you want to use a payment gateway provider where the platform design isn't easy to navigate but that may have the cheapest processing rate available since your order volume will be high and you don't have to pay thousands of dollars in fees every month. For another location, you may need a gateway provider that also provides a credit card terminal that the other providers don't. This is an important setting to have to give you the most flexibility and options to save you money, especially since Rentopian integrates with 4 payment gateways, including Stripe, PayJunction, Square, and Authorize.net.
With Rentopian's Customizable Document Template Tool, you have the ability to create Quote, Order, Packing List, Pick Slip, Invoices, and Receipt templates however you'd prefer! Need to include the client's name on the Quote document but not on the receipt? You can do that! What if you want to display the team notes on the Pick Slip for internal warehouse use but not on the Packing List that the client will have to sign once the order is delivered? Yup! You have full creative control of what you want to show on each document, and where. This is especially important for event rental companies with multi-locations because each location may have different processes and different information to relay to the client. 
We won't get into each setting that can be different per location, but some of the standard ones include different tax rates, drivers, contract templates, branding, delivery fees, and so much more. 
While some event rental softwares may claim to support multi-location functionality, double-check to ensure that it's not actually adding a field to your product listing and listing the location there. A true, multi-location capable event rental software like Rentopian will actually assign users, inventory, drivers, clients, orders, quotes, sets, vendors, and more to each location, while giving you the flexibility to pull inventory or staff from another close location. Moreover, understanding the financial health of each location is important, so be sure the reporting is also filtered by location. 
If you're currently using a "multi-location" event rental software that doesn't actually do what's necessary to operate a successful multi-location event rental business, please reach out to Rentopian for a demo of our true multi-location functionality and a 2-week trial (no credit card required!)