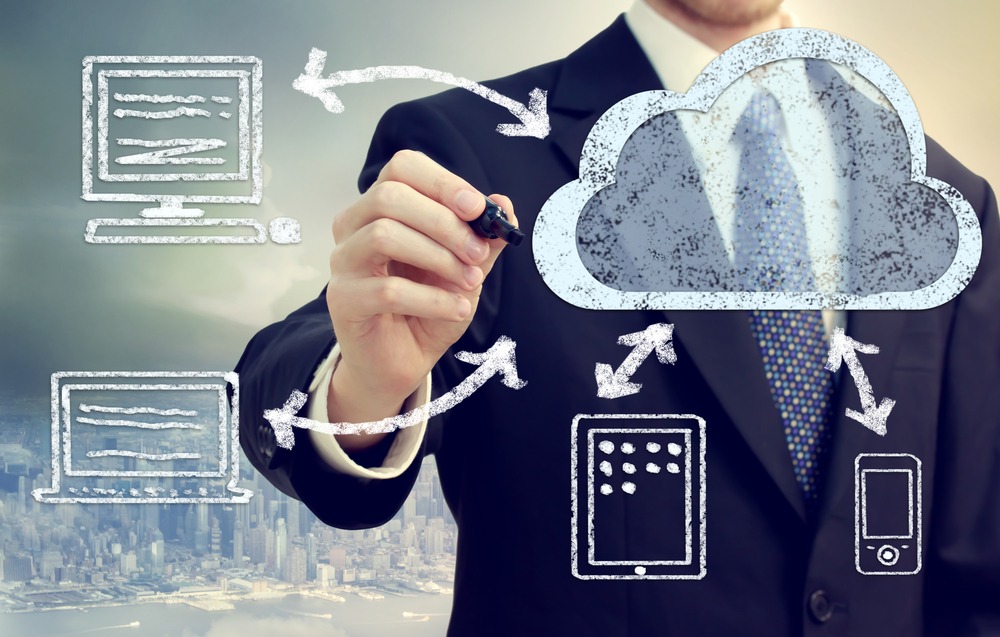 Event rental software can be a very useful investment, and there are many options to choose from in the market today. The best choice for you will depend on how you prefer to use it! Do you primarily access the Internet through a desktop, or do you find yourself mostly using a smartphone? What about when it comes to updating inventory information – do you primarily see yourself taking inventory on-site then updating it in your inventory counts or doing so right in your warehouse? Your answers to these questions can make all of the difference in choosing the ideal solution for your business.
If you're in the market for an event rental software, you've probably heard a representative for an event rental software company using terms like 'in the cloud' or 'desktop-based'. What exactly does all of that mean and what are the differences? Well, desktop-based software is a program that needs to be burned onto a CD so it can be installed on your computer.
However, web-based or cloud-based applications mean that you can access the software or app on any device, from anywhere – as long as you have an internet connection. In today's digital age, many businesses are looking towards utilizing cloud services versus continuing to use desktop-based software – which has proven to be costly and inefficient. No matter your business, industry, target market demographics, or business size – cloud services are becoming popular for their convenience and efficiency; specifically because of how all of your employees (regardless of location) are able to access the latest updates in real-time since they're all connected online.
Here are the top 3 benefits of using cloud-based software:
Minimal to low monthly fees
Cloud-based software solutions that offer software as a service (SaaS) tend to charge customers on a month-to-month, flexible basis. With desktop software packages, you'd typically pay an annual licensing fee in the thousands, but with SaaS you can cancel at any time without getting charged maintenance or support fees. Because Rentopian offers a monthly/yearly plan without any upfront costs, it can be very valuable for start-up companies that may have limited financing. 

Cloud-based software companies eliminate the need for expensive hardware and facilities in order to run your business. In addition, they significantly reduce the amount of IT infrastructure that would have been required to power a large network. This ensures that you can use software from nearly anywhere, by just about anyone, at any time! Cloud-based technology eliminates the need for extensive upkeep of data centers, because all of this is managed remotely, freeing up your staff to do more hands-on work that increases your productivity levels overall.
Online integrations and real-time availability
Cloud software connects directly with online payment and signature providers to bring instant updates to who signed, paid, and confirmed orders or quotes. Details are reflected instantly in your Rentopian account and the steps needed to complete the quote or order are outlined. Upon payment requests for orders, you're able to request an order deposit or full payment via an emailed link to your client who can pay right away. Payments, contracts, and orders are now connected through the system, which will help you secure your client's financial information as they complete their purchase.

Cloud-based software offers you a lot of advantages. One example is the capability to connect your website with your event rental software, so it's easier for renters to see the items in your inventory and book them online. Any time changes are made to your inventory either manually through the software or website, the other will be updated and reflect any new information – and all this happens simultaneously.

It's easy to forget about the smaller details, which is why you need reliable event inventory management solutions. By tracking your rental inventory levels in real-time with an inventory management software like Rentopian, you will know exactly how much you have on hand at any given moment and be able to anticipate client needs. Real-time inventory availability prevents overbooking or double booking your rental inventory and preventing order mishaps. Not only would your business lose out on revenue but you'd risk alienating valued customers by not fulfilling their request. Or even worse – losing money on something that wouldn't have happened if inventory was managed accurately.
Leave the "Tech stuff" to an event rental software company
As we mentioned in one of our recent blog posts, How To Scale Your Event Rental Business, you need to determine what's taking up the most time and delegate or outsource the tasks. Do not be afraid to outsource some tasks. Some of the things that you are doing can probably be done better by professionals who are more experienced or skilled. Do not spend your time trying to reinvent the wheel if someone else is willing and able to do it for you at a lower cost. When it comes to the technology you use in your event rental business, delegating it to tech companies whose entire focus is that task, is crucial for any company.

Cloud-based software allows users to automatically receive software updates.  This constant stream of new updates keeps event rental businesses on their toes. Users get the most use out of the software by taking advantage of these new features. With desktop software, updates come out less frequently – perhaps once a year – and take some time to be rolled out. They may also require configuration or server management.

For desktop software, when a server fails or a hacker gains access to your data and attempts to steal or delete it, you can lose data which will result in a loss of time, revenue, and client trust. However, cloud networks make use of at least three different servers with each file stored on all three servers making it virtually impossible to lose important information. As an added precautionary measure, data encryption can be used to make the files inaccessible without the password.
The cloud-based software benefits listed above are important to know for those thinking about moving to the cloud. Rentopian is the all-in-one cloud-based event rental management software that can provide you with many diverse benefits from improved productivity to cost savings and more. For more information or to get a free demo and a 2-week trial to see all of the benefits in action, please click here or email [email protected].