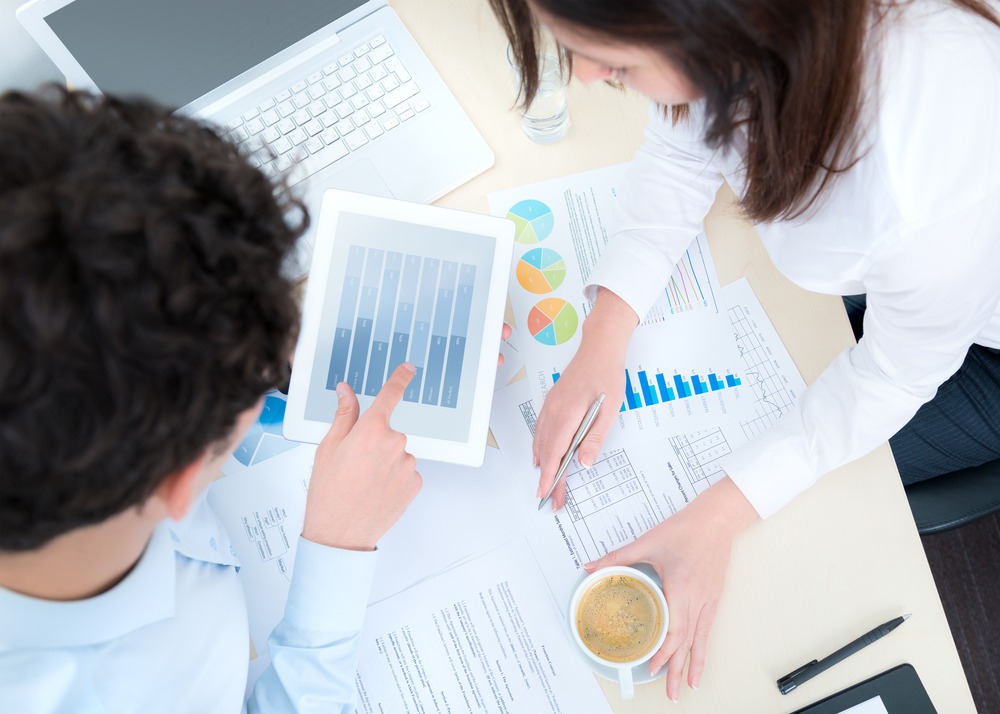 Running an event rental business is both an opportunity and a challenge in itself. It is an opportunity since e-commerce has taken over the retail world to a greater degree than expected; on the other hand, it is a challenge for the event rental businesses who don't have an idea about where they are in the e-commerce market and where they are headed. There are a lot of examples of brick-and-mortar retail businesses going bankrupt or shutting down. Then, there are the businesses that started on a small scale and now compete fiercely in e-commerce with their digital brands. What did they do to stand out? How did they tailor their business pace with the e-commerce market trends to stay ahead of their competitors? The simple answer is they worked on the most important e-commerce metrics that helped them stand out. We highlight those metrics here for event rental businesses. Rentopian, the all-in-one event rental software, facilitates event rental businesses to analyze their most critical metrics, by considering exclusive features from inventory handling to pricing and billing, to website bookings, and so on. 
The Significance of E-Commerce Metrics
Most event rental business owners are familiar with the customer's journey. It includes various stages such as increasing your potential clients' awareness about your event rental services, getting them to think of renting your inventory, offering them your products and event management services, convincing them to consider you, and eventually transforming your customer into a returning one. 
Running an event rental business without tracking any metrics is just like shooting pointlessly with your eyes closed. You may be lucky and hit the target, but you would never know what caused it. So, to be consistent in providing the best event rental services and customer satisfaction, you must know and measure the most important e-Commerce metrics related to your event rental business that prevails across your clients' journey.
The Most Important Ecommerce Metrics for Event Rental Businesses
1. Sales Conversion Rate
Let us explain it with a simple example:
Consider that 1,000 potential clients visit your event rental website every month. 
Let's imagine that your conversion rate is just a measly 0.1%, which implies that out of every 1,000 visitors visiting your website, you're just getting 1 booking.
Now, what does it mean? It implies that you are only losing money every time you do not optimize the conversion rate.
If you manage to improve your conversion rate from 0.1% to 1%, it means that out of every 1,000 visitors, you are winning 10 sales. This implies 9 more sales with no extra effort or cost.
Moreover, if you optimize your conversion rates, it means you may confidently send visitors to your event rental website and expect a definite number of sales.
The best way to track your conversion rate is using Rentopian, an all-inclusive event rental management solution that gives you real-time insights about your sales conversion. 
Then, use the following tips to increase your conversion rate:
Use the best quality images of your event rental inventory items and events

Add trust-badges

Add positive customer reviews

Add a live chat widget

Improve your business value proposition
2. Website Traffic
Once you complete the essential steps to improve the conversion rate, it's time to pay attention to your traffic.
Think of these numbers:
You are having a 5% conversion rate. It means that for every 1,000 visitors visiting your event rental website, you are making 50 sales, which is great.
And if you are consistently achieving this number, you will drive more traffic to your event rental site and thus will achieve more sales.
Rentopian event rental software can help you gauge and track your website traffic by giving daily traffic reports, helping you make informed decisions about your web traffic strategy.
To increase your web traffic, use the following tips:
Utilize social media platforms for marketing

Pay attention to your SEO strategy

Use influencer marketing
3. Email Opt-in Conversion Rate
Email marketing is still one of the most effective and profitable means you can use for your event rental business. Email marketing has been found to give 40 times higher ROI than other channels, including social media. Moreover, an additional benefit of having the emails of your potential customers is gaining the ability to control your customers. 
If you develop your business on Facebook, Google, or Instagram, a single change in the algorithm or policies of these platforms can disrupt your business overnight. However, if you have an email list of your customers, you can directly sell them your event rental services over and over again without being penalized or punished. 
That's how email marketing provides. One of the best ways to track your email opt-in conversion rate is through Google Analytics.
Use the following measures to increase the rate:
Add an attractive opt-in offer

Use an aggressive email marketing strategy

Change your offer from time to time
4. Revenue By the Traffic Source
Today, most e-commerce businesses spend money, time, and effort trying out diverse traffic sources, but have completely no idea whether they work.
Therefore, it is significant that you monitor this metric called "revenue by traffic source."
Revenue by the traffic source is vital as it shows which path your customers are coming from. If you just track visits or their transactions, you're missing half the story. You just get a handful of odds to connect with your most devoted customers, and spending the time and money to market through an untrustworthy traffic source is going to cut into your sales potential.
Rentopian event rental software helps you determine your traffic source by segmenting your clients as it has market segmentation features that help you define your customers' personas and devise customized offerings for them. Rentopian gives you a custom report about your revenue by traffic or customer type through a daily, monthly, or annual reporting feature.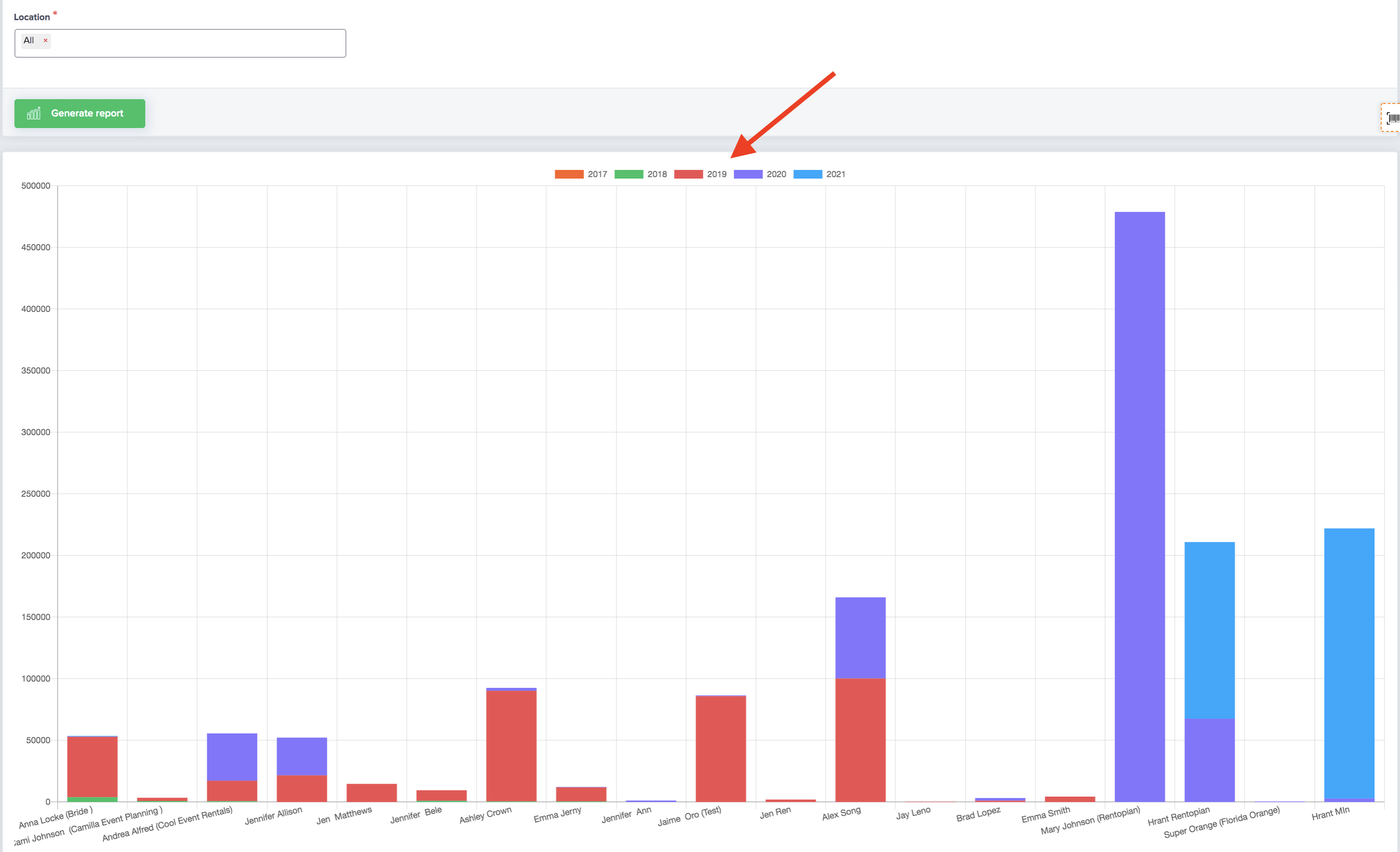 Use the following tips to improve the revenue by traffic source:
Don't spend money on the channels that don't seem to work

Increase your investment in profitable channels

Analyze your customers in terms of spending periodically

Offer custom services to the most profitable customers 
5. Customer Acquisition Cost
What if each customer you acquire, is actually causing you to lose money? What if you're investing more to get a customer than what the customer is spending at your event rental business?
Horrifying right?
To avoid this big problem, you must determine the Customer Acquisition Cost (CAC).
Customer Acquisition Cost is the average cost of gaining a customer. This entails everything from sales and marketing expenses to salaries as well as overhead related to attracting and converting a web visitor to a customer.
Rentopian's accounting and billing features are of great help here. Through Rentopian, you can gauge your customers' spending on your services throughout their journey and link it with your profit goals.
Moreover, you can use the following tips to decrease your customer acquisition cost:
Boost your sales conversion rates (see point 1 in this article)

Capitalize on referrals and word-of-mouth

Mix up the paid channels with the free channels

Invest in your most profitable customers
Final Thoughts
Running a growing and successful event rental business is based on being on top of the most relevant metrics through every step of your customer's journey. If you're not monitoring any metrics, you're just shooting into an open abyss. Having metrics and using data lets you develop scalable strategies, optimize the online performance, increase conversions and grow your event rental business' online presence.
Luckily, Rentopian event rental software offers understandable and useful metrics and analytics, based on which event rental business owners can make better and more informed decisions. We hope that this article helps you know about the most important e-commerce metrics and the reasons behind why you should pay attention to them. 
For more information on how Rentopian event rental software features can help you improve your e-commerce metrics, contact us!