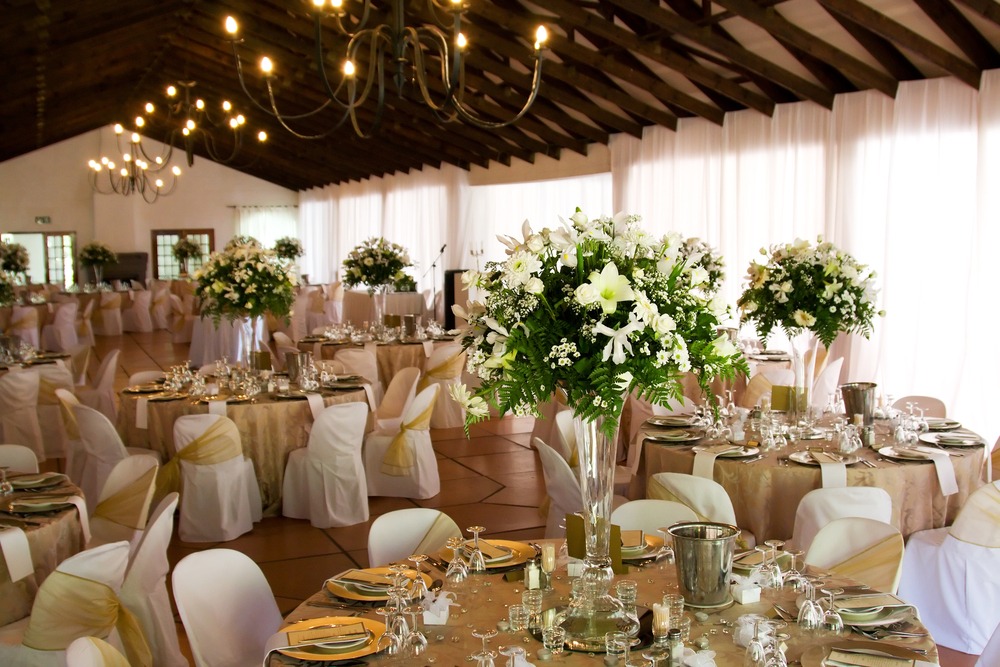 Increasing the number of direct bookings you receive from your event rental website may seem like an all-consuming and at times, impossible task. With a multitude of methods you can employ to drive more traffic to your website, it's important to choose the ones that make the most sense for your rental business operations.
You work hard at keeping your website up-to-date. Heck, you've probably even tried to find a way to make it better and faster than the next person. When Covid-19 forced many businesses to close their doors due to strict federal and state guidelines, the businesses that were able to survive are the ones that offered their products or services online. Direct bookings are the most important thing for your business. Rentopian event rental software focuses on getting you more of them, so you can focus on what you do best.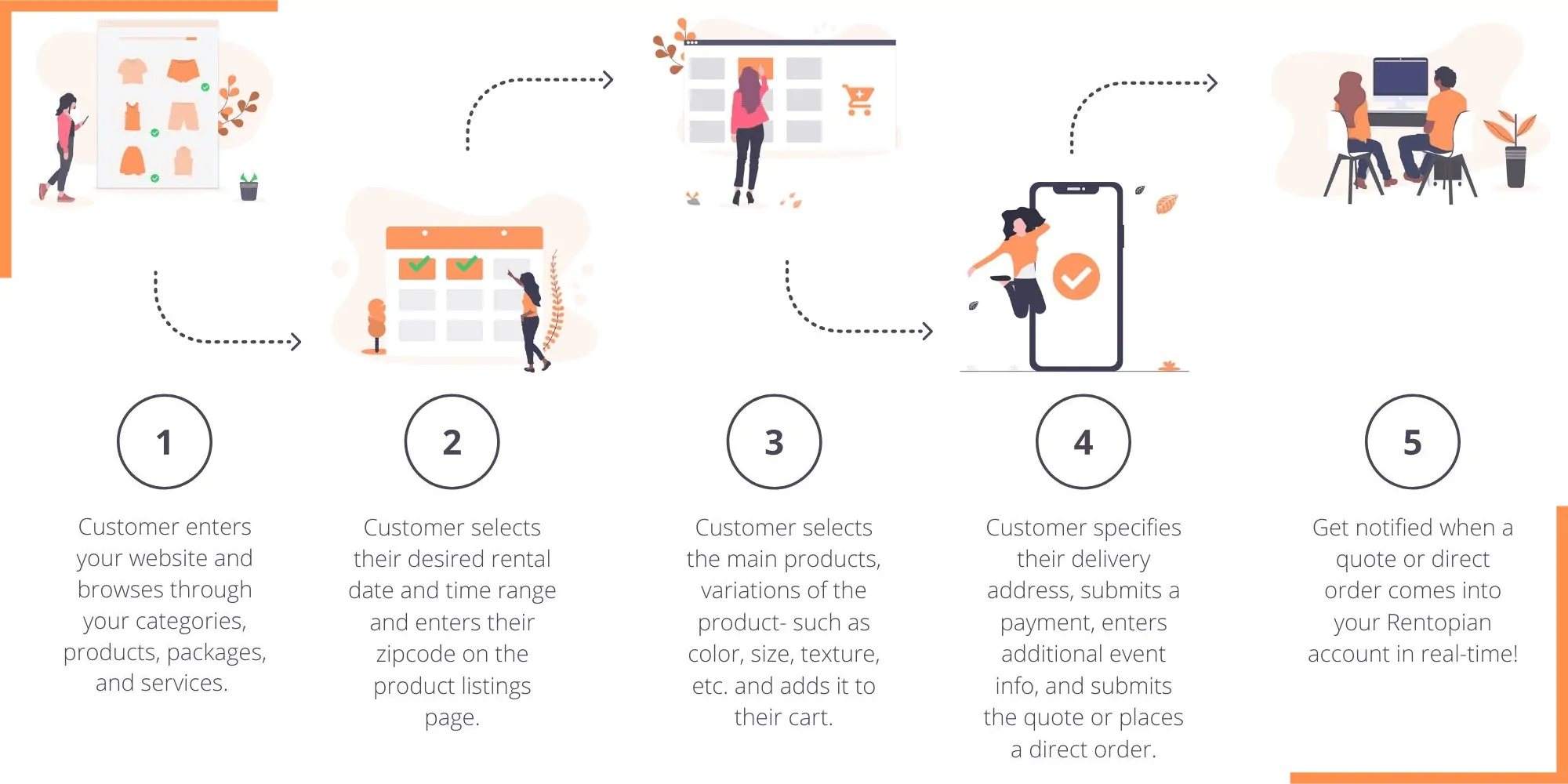 Let's break down the different methods you can use to increase your event rental online orders.
Send Targeted Traffic To Your Event Rental Website
Targeted traffic equals quality traffic. What exactly does that mean? Potential clients have come through to your website using an external source and are actively on the hunt for the products or services that you offer on your website.
For example, engaged couples who searched for "wedding reception rentals in Los Angeles" are more likely to reserve your event rental inventory than single people who randomly come across your site when they're dreaming up their future wedding on Pinterest.
Friends and Family Are The Best Marketers
Share your event rental business with everyone you know! Whether they decide to book or not, please thank them for their consideration. Their gesture of support will help you get the word out about your new venture.
Of course, this is not as rewarding as getting a reservation from a total stranger or customer, but you'll be able to ensure that your property meets guests' needs. This is also a great way to request early feedback about your listing and improve your hosting skills.
Join Online Communities and Forums
Get online and be sure to join online groups via Facebook or LinkedIn, post on wedding directories, and other niche communities within your industry and outside of it, too.
For example, if your event rental business is located in Burbank, California, a few group options to consider joining to promote your rentals and services are:
Weddings in Los Angeles (Share Ideas, Trade/Sell Wedding Items/Services ) (1.8k members)
Los Angeles County Party Planning / Event Rentals, Supplies, & Ideas (800 members)
You can even create a unique coupon or discount code specifically for these groups to entice them to reserve your rental inventory for their next event.
Using Rentopian event rental software, creating coupons is quick and easy. There are no limits to the type of coupon you can create, and there is a broad range of settings to create your coupons based on the following factors:
Discount value – The numerical value that will be applied as a discount amount.
Unit – The discount unit. Select whether the unit will be a percentage or fixed dollar amount
Coupon code – Choose a code to be used by the end customer. Example: SUMMER15
Location – If you are a multi-location company, choose which location this promotion/coupon applies to.
Total quantity available – The number of coupons that can be redeemed until the promotion is over.
Only 1 per customer/Unlimited usage – Defines if each customer can use the coupon only once, or an unlimited number of times.
Start date – Start date of the promotion. The coupons created will be valid starting from the date specified here.
End date – End date of the promotion. After this date, the coupon will become invalid.
No expiration – Select this to override the start/end date values. Use this option with caution because the coupon will never expire. However, you can always choose to deactivate an existing coupon.
To keep track of all of the discounts and coupon codes you provide, Rentopian event rental software allows you to get reports and data on your coupons, including a coupon report showing the discounted percentage and how often it was used.

Paid Advertising
You can get tons of traffic quickly via advertising. It does not cost a fortune to start an advertising campaign but you have to try different channels until you find one that matches your audience type and your budget.
When it comes to selecting the best social networks for paid advertising for your company, experts suggest sticking to particular popular ones in your targeted markets. If you are targeting millennials, then focus most of your ad dollars on Instagram. Millennials are becoming an influential consumer group on social media – and they're turning to Instagram for everything from news to shopping and travel planning.
The easiest way to reach targeted traffic and a relevant audience are through Google. With Google Ads, formerly known as Google Adwords, you have opportunities to appear at the top of page searches by users looking for your event rental products and services.
To use our own example, Rentopian event rental software uses Google Ads to generate relevant traffic. Whenever an event rental company owner enters the search term, "event rental software", Rentopian's ad appears. This weeds out all of the irrelevant traffic sources and ensures that only those who are actively seeking our product come across it.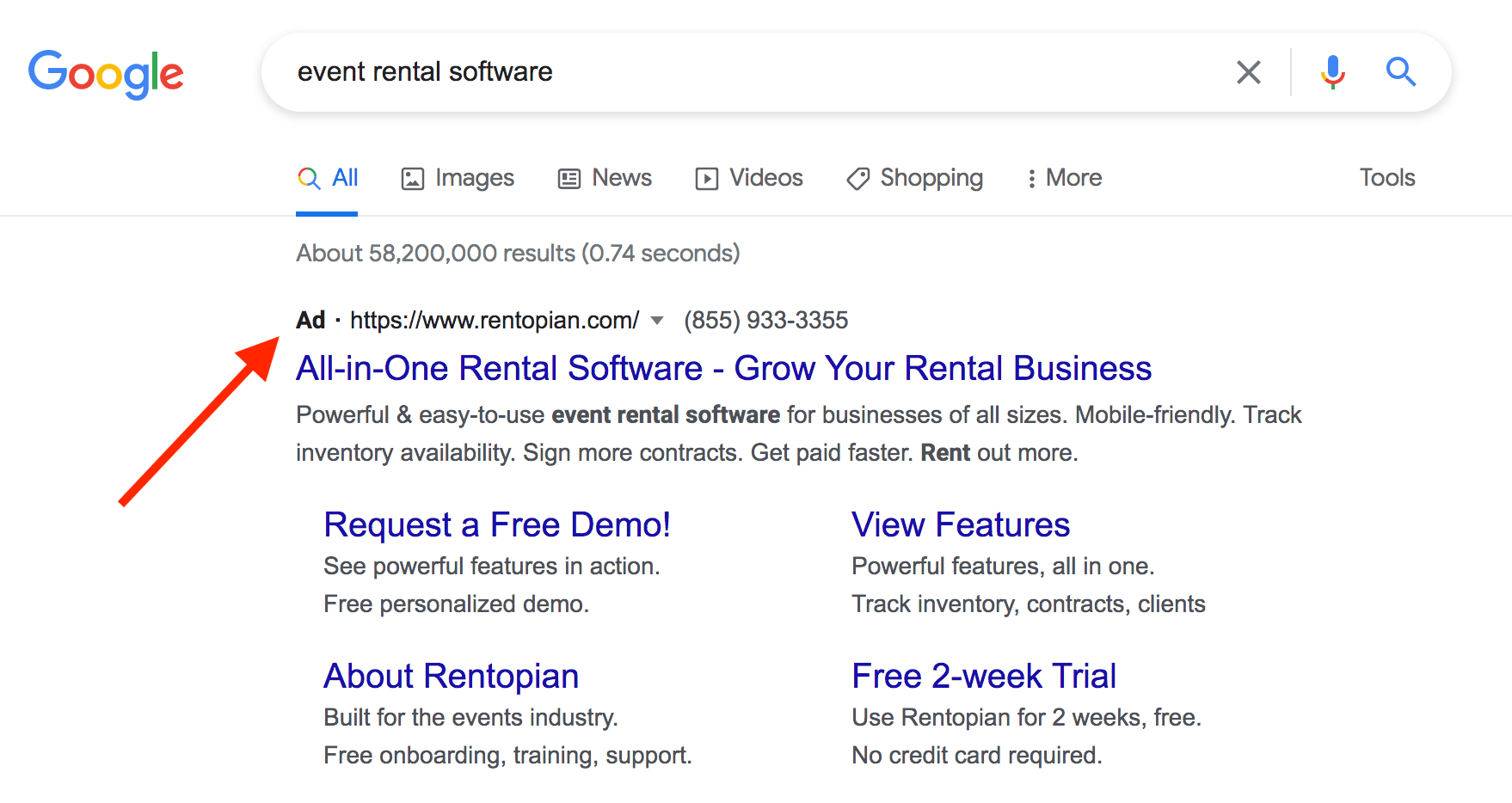 Analyze and Tweak What Works And What Doesn't
Once you have enough data under your belt- about 1 month's worth-you can run reports and utilize various tools to understand what's working for you and what isn't.
Here are some reasons you might not have event rentals bookings coming in through your website:
High bounce rate: Website visitors are leaving your site almost as soon as they land on it. Are they looking for information that you're missing? Are they looking for pricing, but you don't display it on your site?
Slow-loading website pages: Both search engines and people prefer fast-loading websites. According to studies, 47% of people expect a web page to load in two seconds or less. An additional 40% will abandon a web page if it takes more than three seconds to load.
Targeting irrelevant traffic: If your website content is too broad, or not specific to what you offer in a certain location, you may receive traffic from irrelevant sources that are too far for your delivery services.
Once you analyze your data, make sure to start making changes to your website to better fit your target market. To better understand how to analyze your website traffic and make it more user-friendly, check out our extensive guide here.
Although there are a lot of strategies out there to increase your bookings, you have the opportunity to create something unique, personalized, and authentic just for your business. The direct bookings revenue model is a great way to increase the efficiency of your event rental business. However, there is no one-size-fits-all approach. Finding out what works for you will take an iterative process of trial and error. While many helpful guides can get you started, nothing beats putting yourself out there and seeing the type of traffic your event rental website brings.
For a personalized demo and free 2-week trial of the all-in-one event rental software, contact us today!