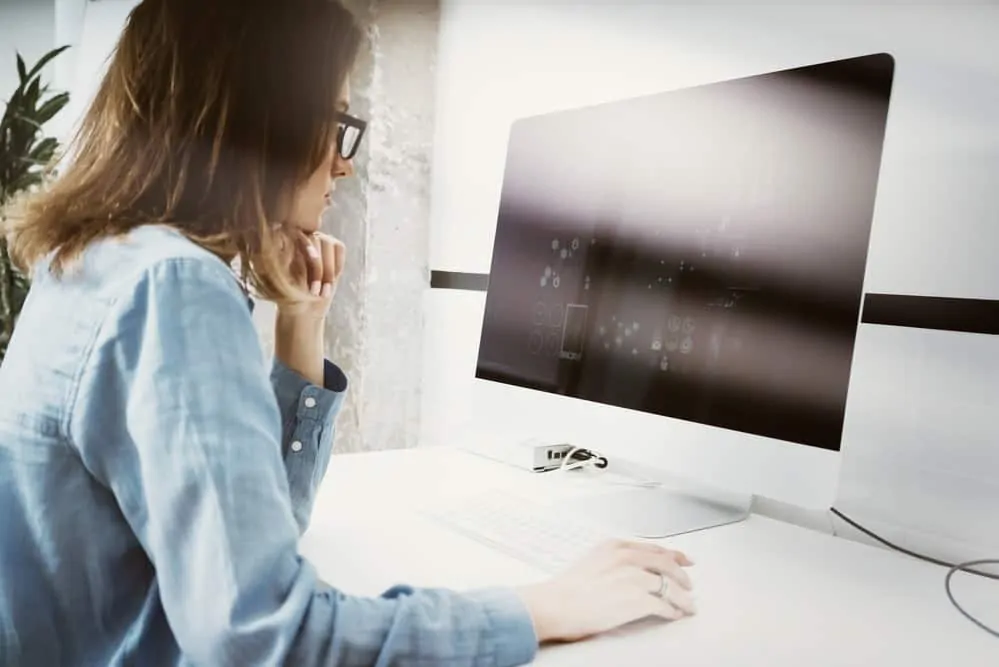 Managing the day-to-day demands and to-dos of an event rental company isn't an easy task. Not only do you keep up with your inventory statuses and communicate with clients, but you're also sending follow-up emails, asking clients to submit payments, and making sure your team stays on track of THEIR to-dos! While there's a lot to keep up with, not having organized systems or software in place can come at the expense of forgetting an important task, missing communication with your client, and more critical errors.
With so many useful online tools and software to help you automate and streamline your processes and optimize your production, you'd be losing out if you didn't take advantage of them! This past year has shown us that the world is becoming more digital/virtual than ever. While it can be overwhelming to learn how to use the latest social media platform to connect with clients or showcase your inventory, there are definitely benefits to digitizing your current processes. Here are some areas of your event rental business that can become digital or virtual, saving you time, resources, and money.
Online Quotes and Orders
Open template, fill in client information and order details, save, draft email, attach PDF, send. Is this what your current quote/order creation process looks like? Bring an end to the boring PDF emails you send to clients to approve their orders. Even after manually creating and sending the PDF, your client may request changes (starting the process all over again), or you'll have to chase after getting a contract signed or deposit paid. Fortunately, there's an easier method when it comes to booking an order.  With Rentopian's Quote Wizard, clients received only ONE email where they can confirm the quote, digitally sign the contract, and make an online payment. On the other hand, if your client needs to make any changes to the quote, they will merely suggest modifications and add a note of what they wish to modify, which will then come into your Rentopian account in real-time. This ensures an easy-to-use experience for your clients, who will be able to review, sign, and pay for their order in a matter of minutes.
Payment Collection
To avoid spending too much time on manual work, collecting payments and dealing with invoices in any event rental business need to be automated. Rentopian provides the ability to set up automatic invoice notifications and payment request emails based on your specified terms. For example, if the quotation has been approved via the Quote Wizard, the client will get an email requesting a 50% deposit payment in order to secure their booking. Based on your processes, you may also request the remaining order balance to be paid X days before the client's event date. Or, you can request the full order balance to be paid at the time of the order booking. Rentopian Event Rental Management software automatically sends payment reminders, ensuring that clients pay their invoices in a timely manner without continuously following up with clients manually.
Contracts and Payments
Rentopian's direct integration with online payment and e-signature providers, such as Stripe, Square, Authorize, and PayJunction; and DocuSign and DigiSigner, allows for instant updates and easy accessibility into who signed, paid, and confirmed their quotes or orders. The date/time stamp and signatory information is reflected in your Rentopian account in real-time, making it easy to understand which next steps are needed to complete the quote or order. When it comes to payment requests, you can simply request an order deposit or full payment with an emailed link to your client so they can pay right away. The seamless integrations with payments, contracts, and orders help you reserve more orders and get paid faster.
Instant Inventory Availability
Inventory management software like Rentopian helps you monitor your inventory levels in real-time and ensure that rentals going in and out of your business is correct. This helps you to see just how much stock you have at hand at any given time. When an order is reserved or confirmed, and the inventory is no longer available for a certain timeframe, you will know immediately. This is an important feature to avoid overbooking or double-booking your event rental inventory.
In addition, when a client gets in touch regarding a quote, the faster you or your team replies, the chance of them searching elsewhere and receiving a quote from a competing rental company significantly decreases. In order to do that, ensuring that your inventory count is reliable and 100% accurate is crucial in keeping your clients, team, and yourself happy and stress-free. In addition, using Rentopian's barcode creation and tracking functionality, you're able to further ensure the accuracy of your inventory count rather than counting it manually. Using a handheld scanner to speed up the picking, packing, order distribution, and order returns processes will also ensure accurate inventory counts at every stage the inventory item is found.
Team Communication
With most of 2020 spent working from home due to COVID-19 restrictions, teams had to adjust to communicating with each other virtually. An important and time-sensitive conversation about an order or client may have taken seconds to discuss if the employees were in the office or warehouse. However, the response time may now be several minutes, if not hours, due to teams communicating online. With Rentopian's CRM module, all client records and information can be seen in one centralized location by the whole team. Without wasting hours looking into emails or other logs, this helps employees find records of anything they need relating to clients. Team members won't have to waste time logging calls, emails, showroom appointments and all other communication, since Rentopian gathers and stores all client communications from the system, under each client's individual profile. Teams can focus on a more important task, knowing that if any of their clients call and any one of them is unavailable, a team member who is communicating with the client for the first time can quickly review the communication log and be up-to-speed.
Final Thoughts
The entire world went digital/virtual over the course of 2020 due to COVID-19 shutdowns and restrictions. With so many helpful online resources and tools to help you simplify and streamline your processes and maximize your output, it would be a waste to not take advantage of them. By automating your event rental company's processes, you'll increase your productivity, eliminate human error, and keep yourself and your team on track. To take your processes digital with the help of Rentopian event rental software, please contact us at [email protected].