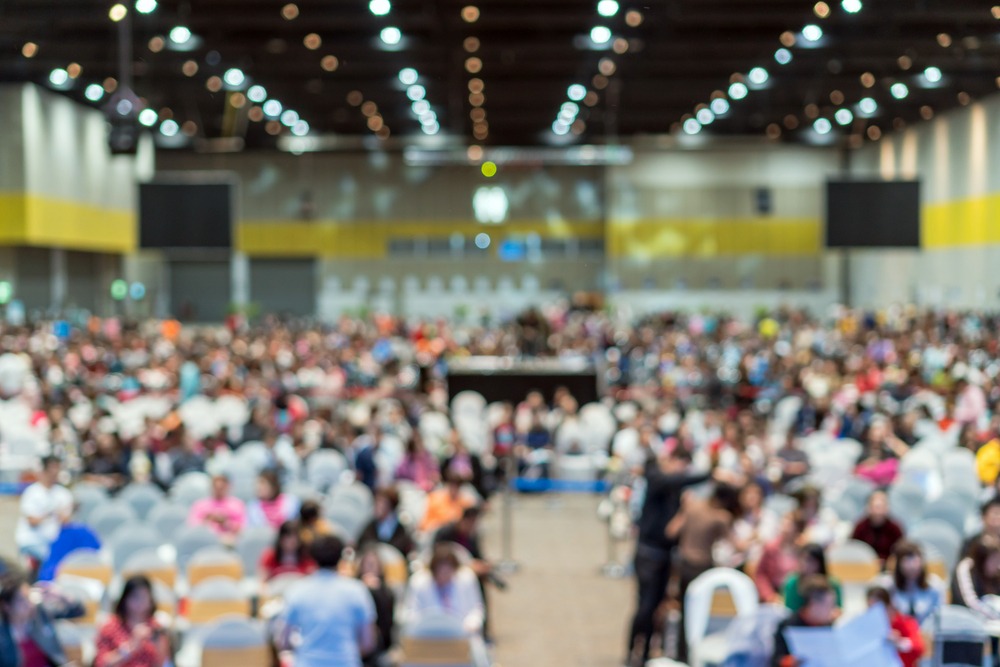 Event management software (EMS) has become indispensable for event planners. It allows them to manage their events from start to finish, whether they are large or small scale. There are several types of EMS out there, each catering to specific purposes. How do you choose the best one for your organization?
Event management software is becoming increasingly important for organizations that want to organize events. From managing ticket sales to creating custom reports, these systems offer a variety of features that can streamline operations and improve efficiency.
There are three main categories of event management software: web-based, desktop, and mobile apps. Each category offers its own benefits and drawbacks. Additionally, some are designed for just the coordination of the event as such catering to planners that enjoy just organizing the event and outsourcing the rest, while others include or are part of the event rental software since many event management companies end up owning rental inventory which is often times could the heart of the event. In fact, we will talk about what's important to consider when choosing the EMS if you do have rental inventory. Read on to learn more about each type and decide which would suit your particular needs.
The Outlook of Events
The advent of modern technology has changed how we do things, especially when it comes to events, and more after the effect of the pandemic on the way events are organized. From the way people interact via social media to the way companies communicate, the world around us continues to evolve. As such, there are several ways in which event technology can play a role in shaping future events.
It does not matter if you are an event planner planning a beautiful wedding, supplying rental items and looking for event rental software, or a local venue owner hosting a big party rental and needing software for party rental. It is practically impossible to keep up with all the scheduling, and inventory lists on top of keeping the clients on schedule and making sure the decor was placed where it is supposed. All of this does not only need to be planned but also executed, reminded of, and enforces within the team to ensure the event is orchestrated seamlessly.
As our reliance on technology continues to grow, so has our need for digital transformations.A survey conducted by Gartner found that 86% of respondents had already invested in some form of digital transformation. This included investing in event technology, which now provides greater visibility into the entire process, allowing for better planning and execution.
Event rental management software is designed to help increase efficiencies, provide additional data and analytics, cut down on manual processing, and increase event rental profits. These systems are becoming increasingly sophisticated, incorporating artificial intelligence and machine learning, along with predictive analytics capabilities. They're able to handle everything from inventory control to online signatures, online storefront integrations, marketing, communications, and much more.
Alongside that, the event technology sector is following the natural evolution towards VR and AR. Virtual Reality (VR) allows participants to experience the event without being physically present, giving them a 360-degree view of what's happening. Augmented Reality (AR), meanwhile, works similarly to VR, except that it overlays information onto real-life scenes. Both of these technologies allow businesses to engage with their customers in a whole new way.
As well as improving the overall experience of attending events, both VR and AR can also be used to enhance educational programs and training sessions. Companies like Microsoft and Facebook are even using VR headsets to train employees in certain industries.
So, whether you want to host an event, manage one, or simply attend one, it pays to know about the latest trends in event technology. By understanding the different types of technology available, you'll be able to choose the best solution for your needs.
Workflow Automation
Event planning software helps streamline the entire event planning process. From scheduling events to managing rental stock, it makes managing everything easier. But even though everyone involved needs access to the same information, some people still prefer emailing documents back and forth while others want to collaborate online. This can lead to confusion, missed deadlines, lost productivity, and of course decrease in ROI.
To make things simpler, look for a tool that lets you automate the workflow, including sending automated reminders via email or texts to all parties involved about upcoming events, assigning tasks to team members, tracking progress, and communicating important changes. These tools allow you to communicate with clients via email, chat, phone calls, texts, video conferencing, and social media. You can also set up notifications for yourself so you never miss out on anything.
The best tools offer a variety of features to make your life easier, including:
Staff Scheduling and Logistics
Assign crew members and drivers, split orders between multiple vehicles, and schedule different delivery times for 1 order. Book, invite, or check availability with contractors with a few clicks and more.
Task management
Manage tasks assigned to individuals, groups, and projects. This includes assigning due dates, tracking progress, sharing files, and sending reminders. Create recurring tasks for everything that needs to repeat daily, weekly, monthly, yearly, or on a custom schedule, and don't come back to having to remember it again.
Collaboration
Be able to comment on and discuss documents and assignments. You can also use chat rooms to communicate about specific topics. Set automated email triggers, conditional emails, and email reminders based on rentals and events before or after the event date.
Alerting
Get notified if someone falls behind on their work or if a client needs to move a step further in the process to allow you to continue on your side. Set alerts for clients and team members and manage the execution in one place.
Few Questions to Ask Before Selecting the Software
Before you move forward with any software ask detailed questions that meet your requirements to ensure you are not waiting any time. Even in the case of no long-term commitment, getting answers to some important questions will help you rule out solutions that are not a fit for your business model or workflow.
How Do You Compare Your Solution to Your Competitors?
If your prospective vendor doesn't want to answer tough questions about how it sells, don't buy from them. You'll never know what's really happening behind the scenes. If your potential partner is unwilling to discuss pricing, features, and functionality, there's no way you'll be able to make an educated decision. In fact, research indicates that asking hard questions during the sales process makes buyers feel respected and valued.
So, ask some tough questions. Be prepared to walk away if you're not getting honest answers. And remember, there's no such thing as too many questions.
Is There an Online Storefront and Can You Provide Examples?
The world of digital marketing is constantly evolving. In fact, it changes every single day. At the same time, many businesses are still struggling to keep up with the latest trends and best practices. If you're one of those companies, you know how hard it can be to find qualified experts who understand your industry inside out. And even if you do manage to find such a person, he or she might charge you a hefty fee just to consult with you about the next step.
Enter Eventbrite. This platform helps people plan events by providing everything they need to make things happen. From ticketing to marketing materials, Eventbrite makes it easy for anyone to put together a successful event. So why shouldn't your business join the ranks of thousands of others already taking advantage of the benefits offered by the platform?
Here are some topics to consider that will help you build a great event website faster and easier than ever before.
1. Easy to Use
The website should provide a simple way to plan and organize your events. You don't need to hire a designer or developer to create a custom solution. All you need to do is upload your branding assets and add the information you want to display on the site. Once that's done,  the software takes care of the rest. You can easily change the layout, color scheme, and navigation bar whenever you like.
2. Real-Time Website Integration
Event organization consists of too many moving parts that include scheduling, availability, inventory tracking, and much more. It is pointless to have to manually update this information across all the online platforms your company appears on, especially your own website. Not to mention that most of it can be 100% automated, for example, update the inventory quantities on your online web store to ensure no one overbooks items for an event. There, website integration is something to definitely ask about when choosing an event rental management software.
3. Email Templates and Customization
Email is a vital part of every event marketing strategy. You'll want an email builder with features like automated follow-up sequences, autoresponders, HTML5 templates, and mobile responsive designs. And because it's important to keep your audience engaged throughout the entire campaign cycle, you'll want to make sure the tool is easy enough for people to use themselves.
Ask to see example emails during your demo and ask questions about how the builder can help you build personalized messages based on attendee data. If you're interested in learning more about Rentopian's customizable email builder, contact us today.
Summary
There is a lot to consider when selecting a software solution for your daily use, and every company needs different features and support. However, one common approach that can help any type of company regardless of their business model is to know what you are looking for before you start demos with potential software vendors. If you know what you are looking for and what questions to ask, it is much harder to get excited about a feature that you would potentially use, and skip over the necessities today.
If you are interested to learn more about what Rentopian can do for your company, we will be happy to answer any questions you have! Contact us here.