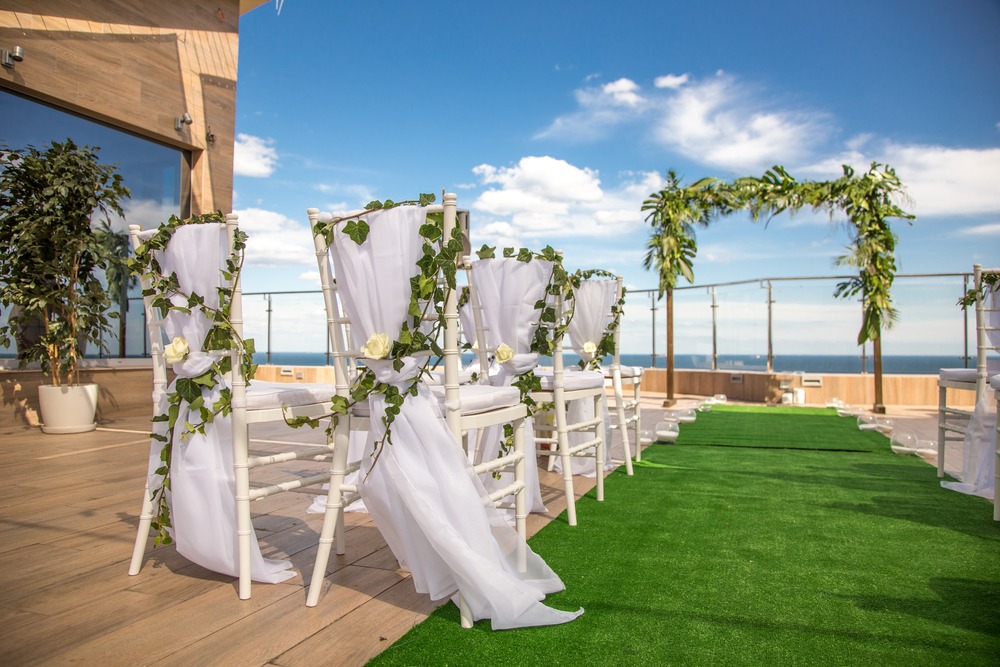 If you're running an event rental business, handling an increasing inflow of orders and quotes often becomes a challenge. This is because most event rental companies are unable to track how much rental inventory they truly have on hand, for any given date and time. They eventually end up providing the wrong information to the customer or inventory becomes lost or missed. Rentopian's online booking WordPress plug-in for your event rental company's website comes into play here as a great solution. The online booking capability helps your customers to browse through, select and reserve their desired rental inventory as per their event schedule. Moreover, it also helps you as a business to track and manage your rental assets in the long term. Rentopian, the user-friendly and all-in-one event rental management software offers a turnkey solution with its well-designed WordPress plugin that allows the event rental business to provide their clients with the ability to reserve event rental inventory on their website. 
In this article, get to know how the online booking plugin increases your event rental company's booking, offers an enhanced customer experience, and how Rentopian serves as the best solution in this regard. 
The Growing Importance of Online Bookings
In current times of the pandemic, event rental clients want a simple, online, and contactless method of viewing and reserving inventory for their special event. The customers not only feel comfortable with such businesses that offer contactless reservation methods, but the online payment feature and e-signature options further enhance their experience. 
Customers can book their required event rental inventory online from your business through mobile devices and desktops at the comfort of their home or any location. Online booking develops a direct, trustworthy, and strong connection with the customers. On-demand businesses like event rental companies can acquire a unique place in the market to offer instant services for their business.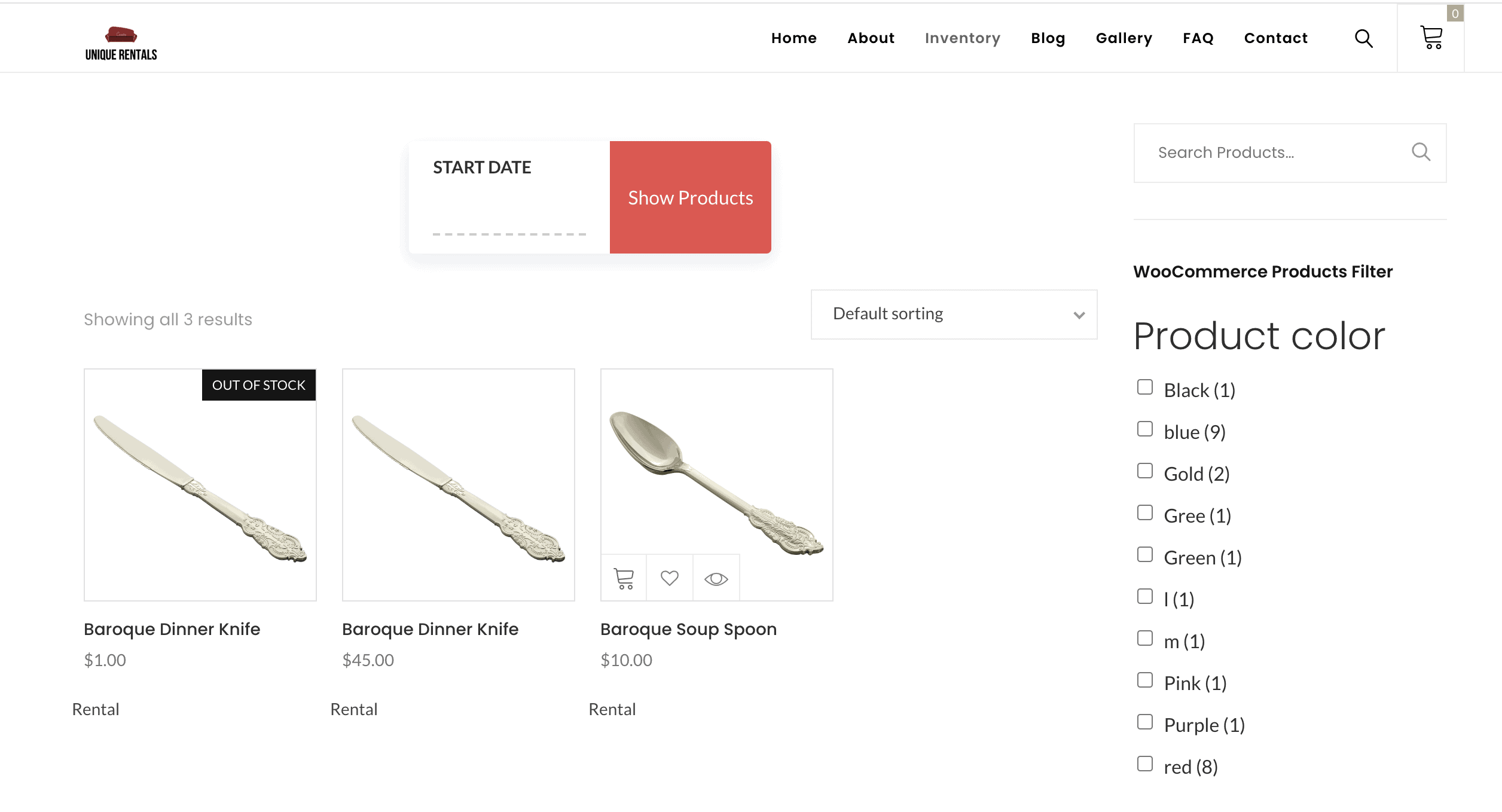 The Gap
Where most of the current booking plugins revolve around scheduling appointments and are time-consuming, a dedicated plugin for rental product-related rentals is needed. Also, rental businesses need a unique set of tools so that they can deliver a great online experience, without making radical changes to the existing inventory flow.
That's where the WordPress booking plugin, created by Rentopian, works best as it is the first direct-booking system made with rental companies and customers in mind.
How Does Online Rental Booking Software to More Customer Bookings?
It Improves customer experience
Online bookings make an incredibly easier experience for the customers for booking their desired rental inventory because of their schedule. Such capability saves time, as this booking can be done from anywhere, and eliminates the need for the customer to visit your showroom or warehouse to inquire about the inventory they need. 
On your website, your customers can easily browse the rental items you offer at their own pace. They can check the stock availability as per their own customization needs in terms of size, color, material, texture, price, etc., and can place the order when it's right for them.
It helps secure revenue earlier
The WordPress booking plugin integrated with your Rentopain account is not just convenient for clients, but for the event rental company owner, too! By allowing your customers to book rental items directly from your website, you can get booking any time of the day/night, save costs in answering the queries, offer a convenient customer experience, and lock in revenue in advance. 
Though some customers might prefer to contact a real person, it's necessary to open the doors for the customers who wish to make a booking online. By serving the diverse customer segments, everybody can have a seamless booking experience, no matter which channel they prefer.
It is a modern approach to booking
In this digital era, people don't find products and services via catalogs or magazines anymore. They are searching for all the required information online; sometimes just reading the headlines and collecting the details from the online resources. Your event rental business, if providing this modern approach to booking to potential customers, will appeal to them as a modern business that believes in keeping pace with the latest market trends and technology.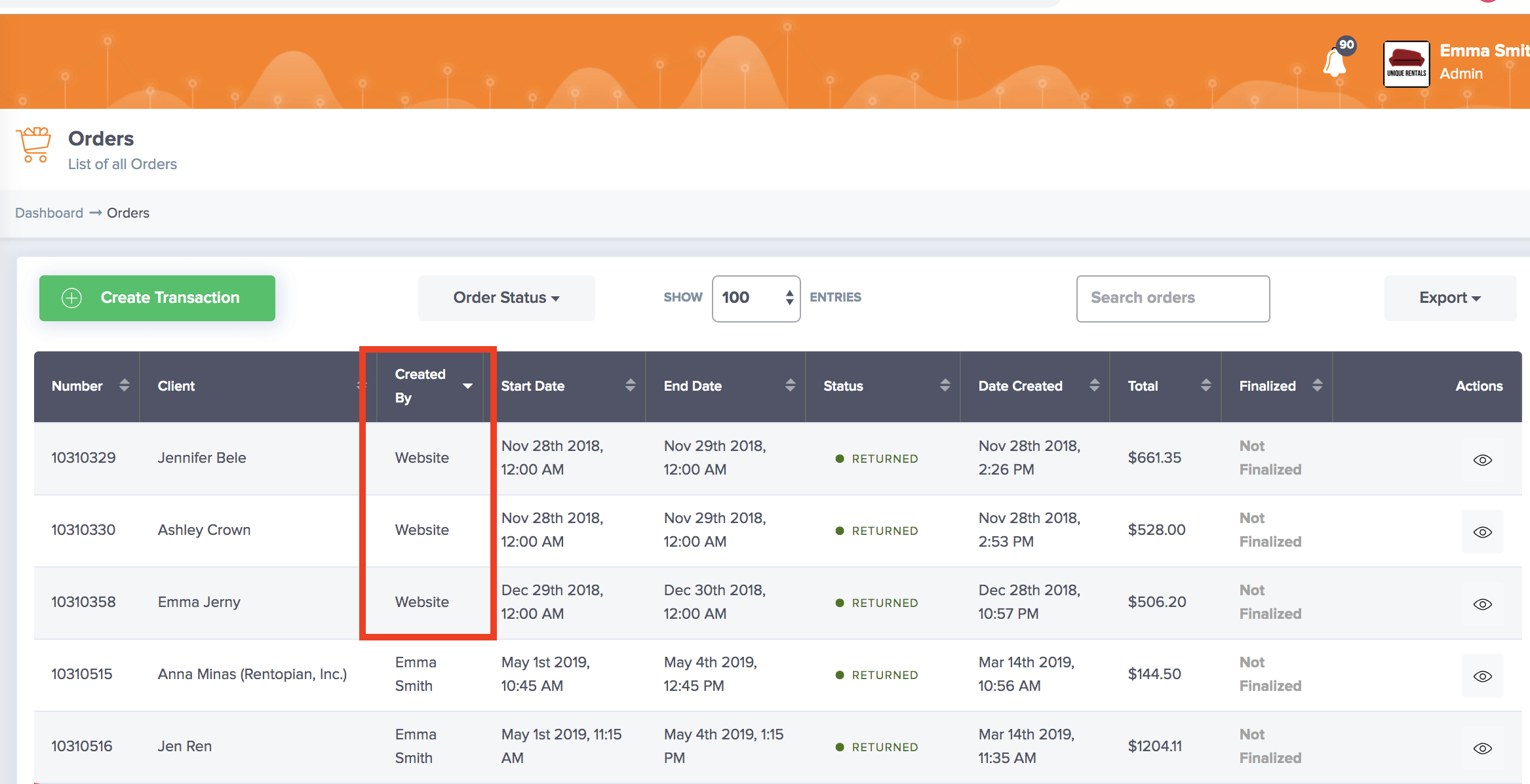 Many customers have a hectic schedule and they usually don't have enough time to organize their events. They have only limited time to streamline their event requirements. One of the key benefits of an online booking plugin integrated with your event rental business is that it is available to any potential clients, 24 hours of the day and 7 days a week. It increases the number of visitors and eventually, the revenue since there is no limitation for a booking time. This way, those customers who have time constraints to organize their events and book their required rental items, can easily address their challenges with convenience. 
Potential clients who are browsing your event rental website will realize that in order to ensure that specific inventory items are available for their event date, will attempt to get the ball rolling faster and place a direct order to ensure availability. 
If you are facing a huge volume of bookings and concerned about double bookings, don't be. With the optimal event rental software like Rentopian, powered with a high-end WordPress booking plugin, both online and in-person rentals can seamlessly run in parallel without any constraints, duplicate orders, or errors.
In Rentopian, your inventory remains updated to ensure you don't overbook or re-book your items.
A security deposit is a specified amount that your customer pays either before or on item pickup and is refunded upon the return of the undamaged rental item(s). Through Rentopian's WordPress booking plugin, you can charge security deposits to the customers who are making a booking with you, in various ways like:
A percentage of the total order sum

A fixed deposit, irrespective of the order amount
Many rental businesses also pre-authorize security deposits to provisionally block the funds on the customer's debit/credit card, just in case their rental items are returned as damaged. They don't charge anything unless they get the authorization within a specified number of days.
Effective Management of Urgent Bookings
Every event rental business has a specific capacity to serve the customers. In the peak seasons, event rental businesses usually face a heavy inflow of bookings, which can be highly inconvenient if they are unable to control the timing constraints. To avoid last-minute and excessive bookings, the online booking plugin can be set with a minimum notice for making reservations. 
This notice notifies the customers about the minimum time before the customers can place a booking. This is very important as most of the time you need to prepare the products before renting them out as per the booking schedule. 
Upon setting the booking reservation terms in Rentopian, customers can easily select the date and time that match your reservation terms. This mechanism saves you from unwanted hassles and worries from last time bookings that you can't cater to.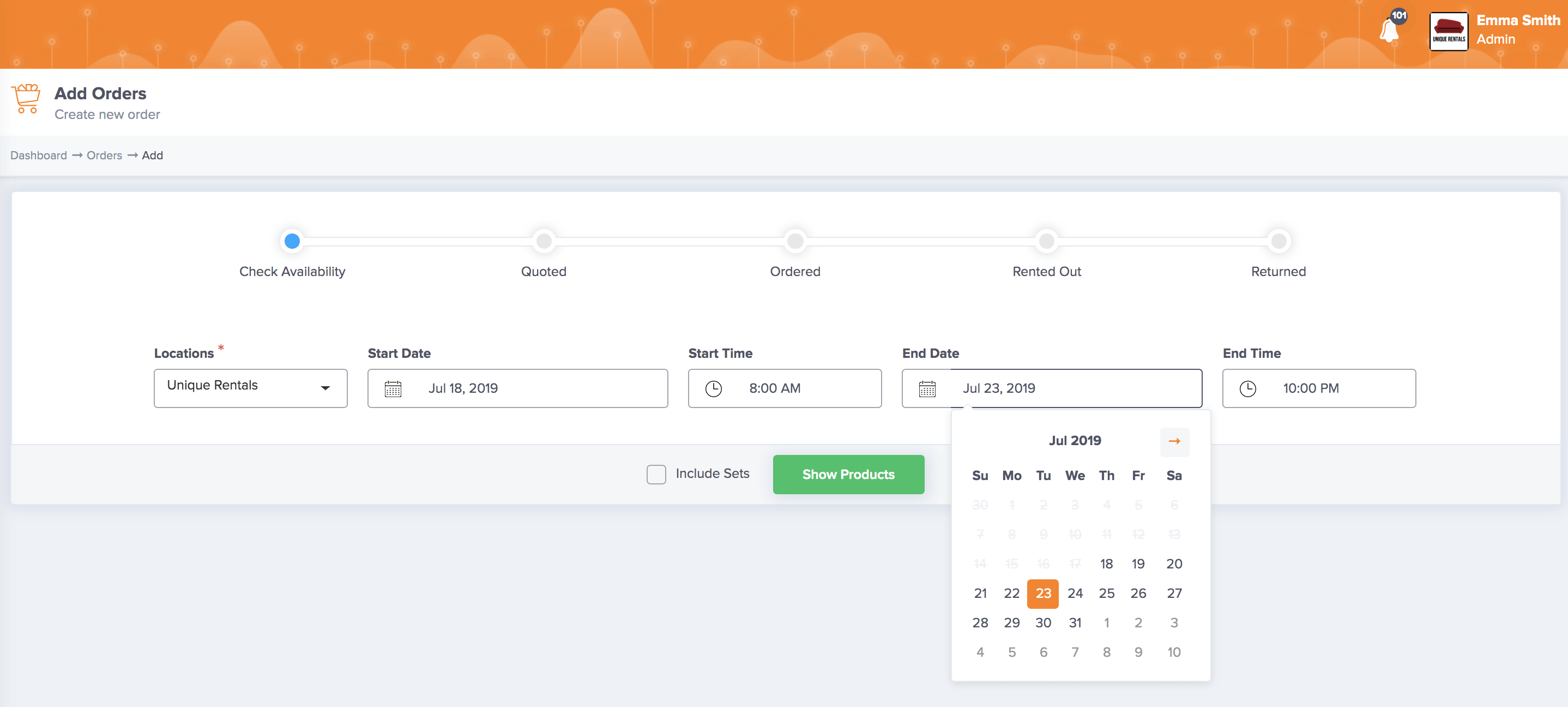 Rentopian WordPress Plugin – Everything in One Place
The dashboard gives you a quick and complete glance at your whole day's booking. It shows:
Real-time statistics on new orders, quotes, quote-to-order conversion rates, and overdue returns.

See quote and order website submissions in real-time.

Keep track of due and past due invoices to make sure you get paid on time.

View the daily tasks assigned to yourself, to a specific user, or your entire team.

Assign drivers and rent out orders directly from your dashboard.

View and print packing slips and pick lists.
Moreover, you can have full control over your inventory as you have the real-time availability status of the rental products 24/7. The advantages of real-time rental availability include:
Instantly view all inventory items and their rental or sale status.

Automatically sync your available inventory with your website. Show or hide inventory items from appearing on your website.

Spread inventory counts among multiple warehouses and creates variations and attributes of each product.

Instantly view and add all of your inventory items and variations, including add-on products and accessories.

Adjust inventory prices and labor costs for each quote or order.

Mark whether a product is taxable and discountable.

Categorize inventory items and add a buffer time (prep or turnover time), description, dimensions, tags, notes, and attachments.

Resolve overbooked inventory by creating a sub rental or purchase order within the system.
The Verdict
After knowing the benefits that an online event rental booking system like Rentopian offers to the event rental industry, it's time to think about increasing your revenue. Select the right rental business software like Rentopian, offering unique features and functionalities of rental software all set to make your event rental business one of the most profitable ones. Make the most of its exclusively integrated online booking plugin and boost your customer traffic and bookings.