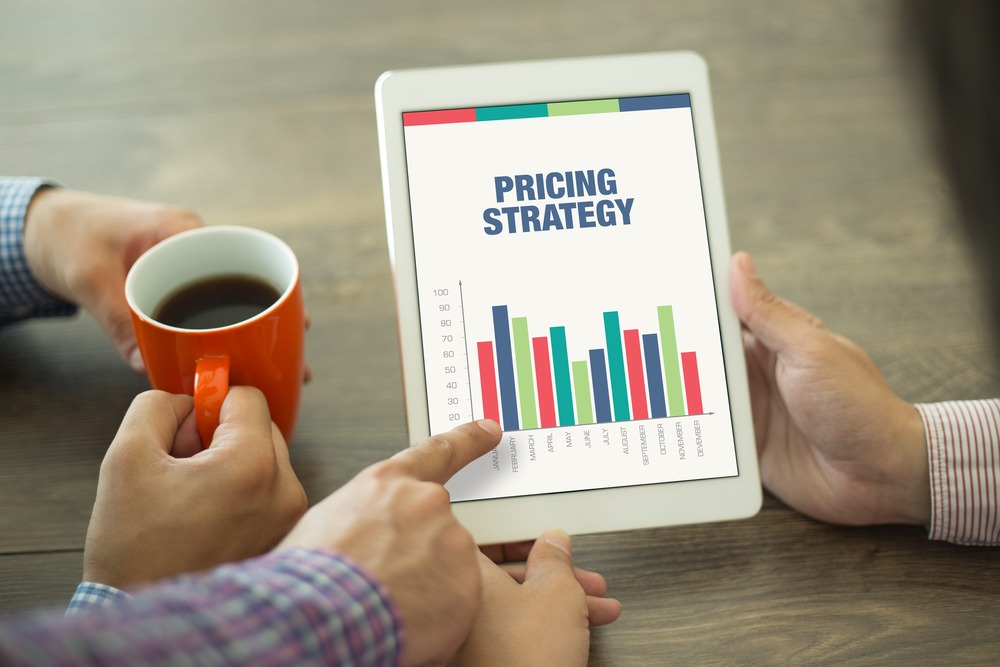 If you are running an event rental business, you are probably under pressure most of the time to minimize costs and maximize profits. The art of navigating event rental inventory pricing plays a critical role. For any event rental business, pricing the inventory is one of the most difficult aspects. Are you charging enough for every rental item, or not enough? How are you charging for the delivery, installation, offloading, transportation, pickup, and other services? Many event rental businesses have failed to make enough of a financial return since their event rental inventory pricing and the underlying calculations are simply off. Rentopian, a comprehensive event rental management software helps these businesses optimize their event rental inventory pricing by consolidating all the inventory, stock levels, per-unit pricing, and profit and loss statements on a centralized platform. In this article, we will see why event rental businesses should master the art of navigating event rental inventory pricing for maximum return and how Rentopian can add much value to your event rental business in this regard.  
In an industry like event rentals, which is faced with a huge amount of overhead, liability, over-saturation of the competition, and clients antagonistically demanding discounts, it is vital to set the right price for the wellness of the business as well as the business owner.
We usually recommend businesses to begin with the following questions that help to determine whether you're charging the right price for your event rental inventory. 
Is the Event Rental Software You Are Using Helping You Decide Your Pricing?
Pricing must not be based on guessing; it needs to be data-driven. What does your sales report say? Is the data it gathers easy and well-organized to access and utilize? Can you narrow in on the specific item that is, or isn't, making your overall rental business money? If your event rental business holds slim profits, there's definitely room for improvements. You must utilize the best technology you can have at your disposal, like Rentopian, to helps you determine:
Profit maximization levels

Expenses and wages impact

Expansion of project and related costs
The best part is that Rentopian can easily be integrated with your accounting software, like QuickBooks. Moreover, it has its own accounting and billing service that you can use as a default. This helps event rental businesses remain organized with their rental taxes, and profit and loss statements in lieu of any changes in the pricing. Of course, you'll need to utilize crucial reports like what inventory items you rent out the most, which items make you the most money, in which season your event rental business booms, and other financial data.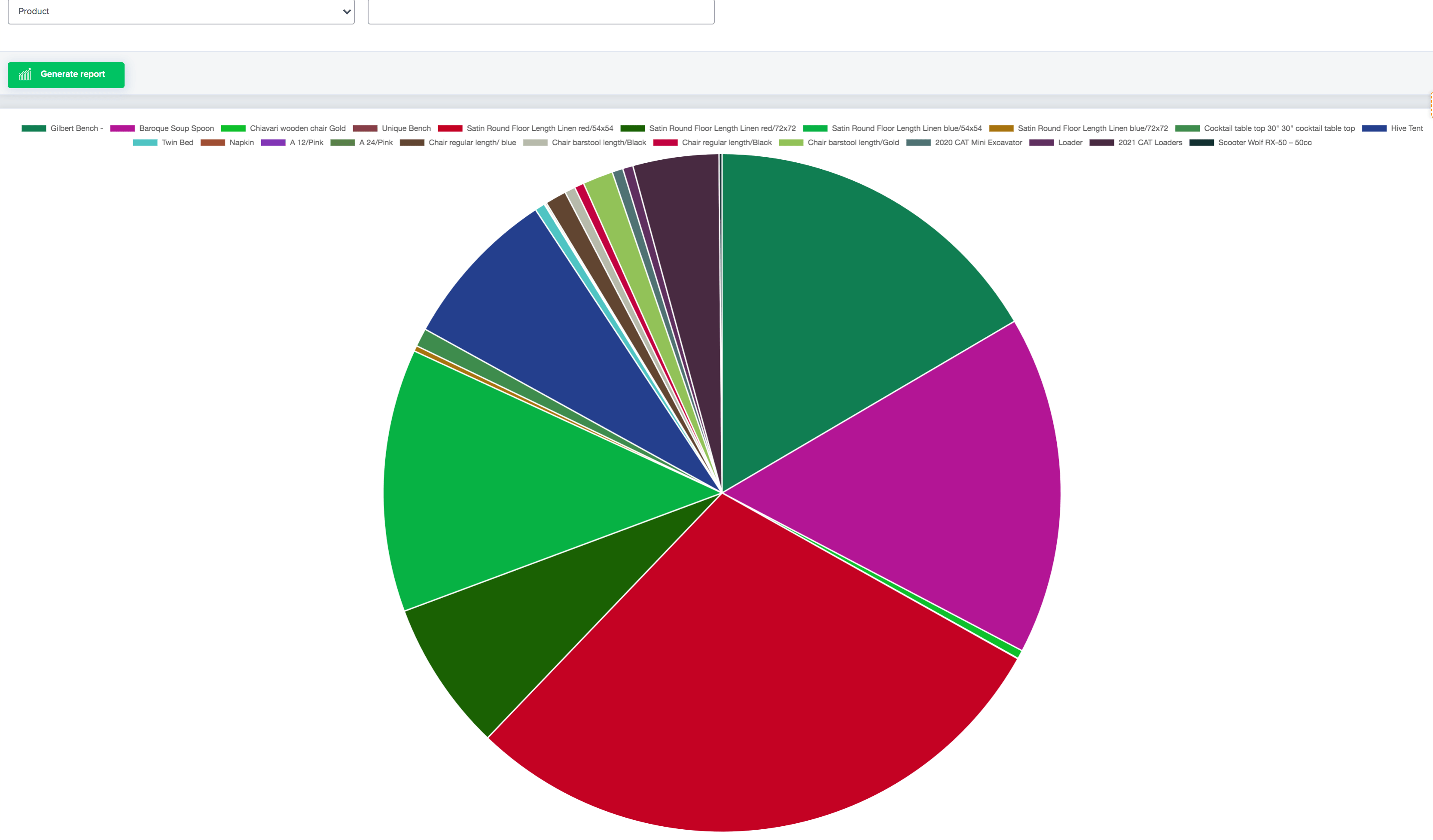 Are You Aware of Your Expenses?
Do you have an idea where you are spending your money? Know the categories that eat up most of the money. Once you identify your expenses and categorize them, you can readily see where all your money is going each month. You can know if you are spending a higher percentage of your income on:
Fixed costs such as rent, or a mortgage, or salaries

Or more variable costs such as transportation, inventory, or supplies
Identify and check if you can decrease the expenses and reduce the costs. Can you have an alternative supplier, discuss better deals, and become well-organized? Aggregate and average all the costs amongst all your rental inventory. These things must cover all costs of doing a business.
Have You Considered Raising Your Event Rental Inventory Pricing?
If you cannot decrease your expenses, you might be required to increase your event rental prices. However, it should never be a drastic increase. Begin with just a 5% or 10% hike across the board to make sure you bring in enough. Also, choose another time within a year when your prices always go up and get your clients in the pace of learning this price pattern. There are event rental businesses that do this practice every December, or maybe January, in expectation of the New Year's spending patterns of the people. Whatever it is, you should use it to incentivize your clients to book before the prices increase and drive more sales.

Increasing Pricing – Important Considerations
To ensure that the average inventory price is going up, you should expect to increase prices ranging from 5% to 20%. This means that some items will have a massive price increase, while others might have little or no change.
Moreover, remember to do all this considering your fees in mind. The delivery fees must increase year-over-year due to raises in gas prices, employee wages, and costs of vehicles and maintenance. The cost of labor, decor services, consulting charges, and any other services you provide must also increase a bit annually to account for inflation. 
The cost of doing business increases with every passing year. For any successful business, the impact on the bottom line from increased costs can be mitigated by increasing sales.
How Frequently Should You Increase Prices?
Usually, most event rental businesses increase their rental inventory pricing about once or twice a year, typically at the beginning of the booking season.
However, whenever you decide this change is right for the business since we see the price change as an opportunity to bring in more sales. Before you change the pricing, contact all your existing and potential clients with open proposals and inform them of the upcoming price changes. If they'd like to make sure of the pricing they've been offered, they should book before that date.
You may also need to contact all clients having confirmed orders with you and inform them about the price changes that are coming soon. Let them be aware of the fact that if there is something they want to add to their order, they can do so before you change the price, to get the existing pricing. Moreover, you must also talk to your canceled or expired orders and inform them about the price change. 
The purpose of contacting potential or existing clients is to get them to take action now and place an order or submit any additions/changes to their current quote or order, since the existing rates will no longer be obtainable after the date the price will be changed from.
By listing your event rental inventory prices online, you're able to automatically weed through the clients that may not have the budget to rent your event rental inventory. It means less burnout for your business and prevents your staff from running after the leads that go nowhere. It also saves time for you to focus on the clients you bond with and invest this time in growing your business.
Conclusion
Rentopian's user-friendly and intuitive software features combined with the efficiencies of rental inventory tracking, pricing, and online booking, improve the implementation of accurate pricing strategies and give you an overall picture of the future projections. Click here to schedule a free one-on-one demo and get a 2-week trial of Rentopian.