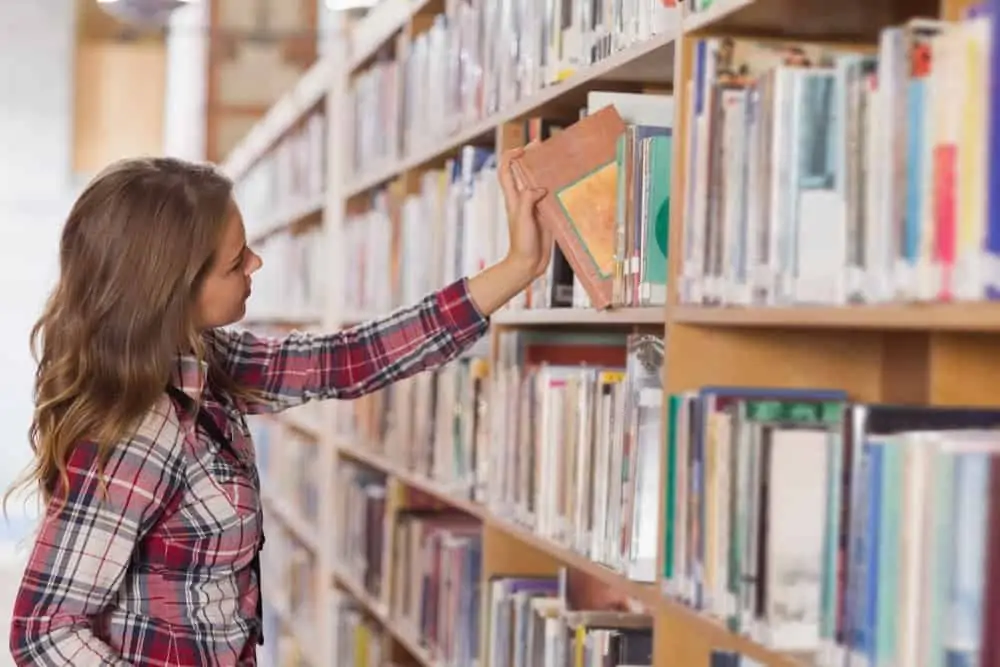 The new era of automation is taking over all businesses that require inventory management. With the help of automation, dealing with loads of inventory supply becomes easier to manage and organize. Quick and efficient inventory management can substantially elevate a business's success and help it soar across new heights.
Thus, schools, universities, colleges, and other educational institutions can benefit from equipment software interfaces. Similar to other facilities and businesses, educational businesses also require an incredible amount of equipment in their inventory.
However, unlike some of the thriving businesses today, schools and colleges often fail to incorporate digital solutions into their procedures. They often fail to realize the essential use of automated systems and miss the opportunities for an efficient workflow.
In the age of automation, educational institutions are using spreadsheets and lists to manage their product listing and inventory. Integration of equipment checkout interfaces is showing immense potential for businesses. Hence, schools and colleges must integrate them into their day-to-day processes.
Automated Reliability
The methods encompassing spreadsheets and checklists involve manual work. This means the method is susceptible to human error. A human cannot work efficiently for a very long time, and mismanagement and delays are common in schools. Hence, you will find many educational facilities shifting to automated solutions, such as cloud-based equipment management systems. Furthermore, schools, colleges, and universities are now prioritizing inventory management.
Considering the number of students that an average university deals with, it is surprising to think that you can facilitate equipment efficiently with manual processes. Only automation software, programmed to deal with a large number of equipment, can relocate and track inventory flawlessly. Therefore, the only way forward for educational structures is to integrate the wonders of automation into their platforms. By doing so, they can provide the students with quick and reliable services that are unmatched by manual proceedings.
Below are some of the key reasons why switching to proper equipment systems is an emphatic step towards success.
Use Multiple Desks to Access your Equipment
Automated equipment systems not only provide you with fast analysis but also give you a platform that encourages collaborative efforts. With an equipment management system, you can use multiple desks to access equipment information. This means that each employee can access the inventory updates at any given time from their desks.
Therefore, with an equipment management system, the school staff can distribute inventory management to different employees while having all the features in a singular interface. One user can manage the inventory payments, while the other can track the equipment supply. Moreover, keeping inventory in a centralized platform makes it entirely easy to make adjustments and rent items out without conflicts.
Scheduling equipment is an important task for schools, colleges, and universities. The flow of students and the class requirements keep on changing. The deviation in requirement of equipment for each class is very difficult to handle manually. To counter problems like availability and scheduling, automated equipment management tools provide you with instant inventory data. With access to real-time availability statistics, you can make better scheduling decisions regarding types of equipment.
With Rentopian, you never have to count the pieces of equipment in your inventory. Furthermore, you can also assign specific roles to each of the employees. More importantly, you can set the settings to your desires, giving total control to some and denying permissions to private or sensitive information.
Personalized Scheduling and Increased Productivity
With the help of an equipment desk, you have the power to personalize equipment allocation to each specific student. The equipment management interface has features that help you identify each student's specific equipment needs. Furthermore, it can give you a complete overview of the requirements and inventory availability. Putting the important numbers right in front of you makes it entirely easier to make the right decisions in terms of scheduling. Therefore, an advanced scheduling interface allows you to schedule with clarity, inducing preparedness for the process.
An equipment management interface like Rentopian has all the tools and features that increase productivity. When users first log in, they'll see an at-a-glance view of their daily orders, quotes, and more. This will keep them updated and motivated, and you will not have to remind them of deadlines and scheduling all the time. Ultimately, the staff is likely to respond positively to the visually appealing dashboard of the interface. This technique works for many corporations and increases workforce productivity, so why not educational facilities.
Rentopian provides an accessible and user-friendly interface for all types of staff. Therefore, integrating the equipment management system into your workforce will amp up your workforce productivity. With Rentopian, your employees have access to real-time inventory counts, scheduling tasks, and meeting targets. This ultimately keeps them on their feet and promotes productivity.
Efficient Equipment Checkout
Rentopian will not just help you with inventory management and scheduling but will also make your equipment checkouts and payment methods efficient. You will now be in full control of all the payment options for your equipment. The worst thing about purchasing new types of equipment for your inventory is the time-consuming checkout process. With the help of an equipment management system, your checkout processes will ludicrously speed up in comparison to conventional methods.  Furthermore, with the 100% accurate inventory counts, the errors regarding equipment allotting will drastically minimize.
The automated system of Rentopian uses high-tech technology to identify equipment and all the procedural fallacies. The use of barcodes, serial numbers, and other such identifiers come into play when you run the Rentopian software for your equipment. The inventory and order management feature of Rentopian allows you to add barcodes and labels to the items. This ultimately speeds up the ordering, receiving, and returning process. Students can now use an item and scan it to show that it is in their possession. In return for that item, the barcodes or scan will determine and identify the given product and give you an overview of it. This helps users keep a good track of the products and the students that are using them.
Single Solution to Countless Emails
Schools, colleges, and universities are usually renting several pieces of equipment to multiple students or renters, daily, including books, sports equipment, tech equipment, and more. Hence, communication with clients can become a menacing task. Rentopian allows you to automate messages and emails to clients to save you more time. For example, you may need to send a reminder to the client of the rental equipment's return date, 3 days before it's due. In an outdated method, you'd have to keep a log of who rented out what, the rental period dates, and when they'll be returning it. Then, you'd have to spend time everyday manually emailing each individual with their return information. Rentopian automates that process by considering the conditions and rules you sent up once for each email template, and automatically sending it out when the time comes. Additionally, instead of going back and forth with the client continuously, you can create the quote or order, then send it to the student or client for a contract review and signature and also allow them to  pay for their rentals online. The conversation experiences with your clients are most important. Rentopian realizes this, and so creates an online atmosphere that exhibits a user-friendly and easy space for transactions and communications.
To improve client relationships, Rentopian gives you complete access to all the orders and payment history. It also has an option to save payment information; this helps you sort out future orders in an organized way.  The built-in CRM feature helps you jot down all the information regarding client emails and equipment orders. Furthermore, you're able to synchronize your client's orders to your Google Calendar and keep a note of all the important meetings and payments in the future.
The Power of Numerous Tools
With the help of numerous tools related to inventory management, Rentopian is a complete and diverse singular platform that manages everything. Having a centralized system provides you with an organized overview of your school's or institution's rental program. Not to mention, it puts you in much more control over the business processes. Not only can you track the success of your business or educational facility, but you can analyze the performance of the workers as well. Therefore, integrating equipment-managing systems into your institution will make it flourish for the students and parents.
Now more than ever, with major changes being made to the way schools and other educational institutions operate (looking at you, Covid-19), they must be on par with the ever-evolving educational industry. Opting for digital solutions, such as automation, will only prove to be beneficial.The integration of Rentopian can be the first step towards making an institution better and providing the students with the necessary resources they need to thrive.