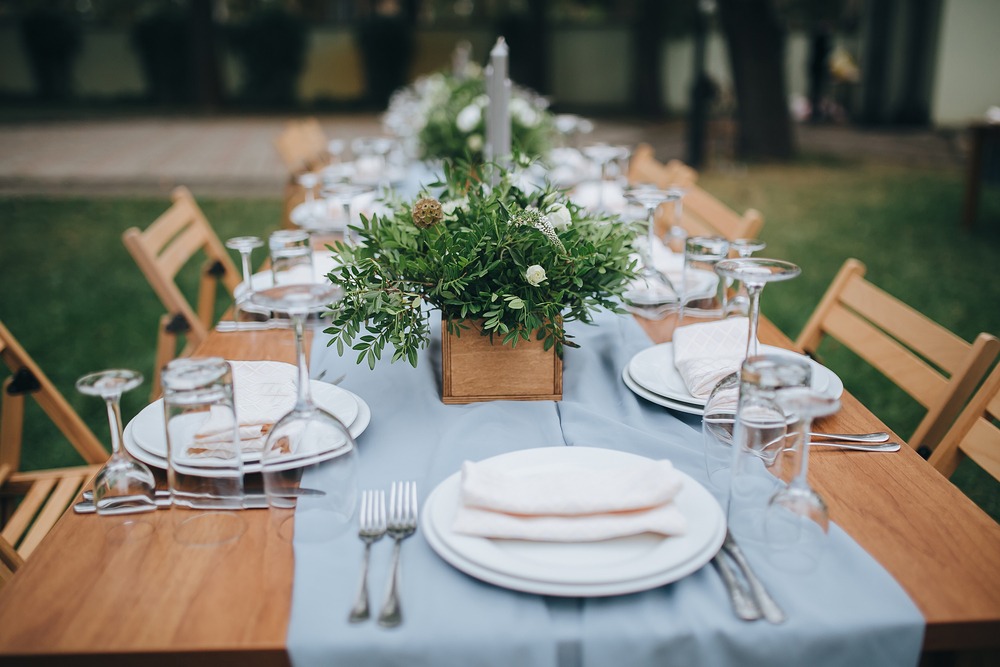 For anyone in the event rental business, it can be difficult to keep track of your finances when there is manual invoicing with invoice forms and custom billing software. For growing companies, it becomes even more important to have a centralized way of tracking payments and automated invoicing in order to prevent any issues that might arise with your finances throughout the course of your busy season. In fact, using some sort of software platform will help you save time and money while also improving tracking capabilities. This way, you'll be able to send reminder emails when a payment is late or an invoice is unpaid, or when payments need to be changed. It's so important these days to use the right tools for your job!
One of the largest hurdles faced by event rental companies can be insufficient financial management systems that make having a complete overview of the business's finances difficult. As account-receivables processes are often unorganized and overly complex, this can mean that payments are not always recorded properly or known about unless checked manually – which is not possible for all events. If you wish to improve your cash flow and prevent payments from being missed for any reason, it's crucial to invest in event rental software with invoicing and accounting features so you can track down any missing payments. 
Automate your invoicing 
The event rental software that you're using should provide the ability to setup automatic reminders and payment requests based on your predefined criteria across a variety of factors.
Take a look at how you can use event rental software to schedule automated invoice reminders and payment request emails based on your business's needs. For example, if a bride receives a quote to review from the event rental company, she'll receive a message asking her to make the deposit payment of half of the total to reserve her booking. If she doesn't do that, then the booking will no longer be held open and it may be taken by someone else. She could also choose to pay the full balance upfront or with installments in the weeks leading up to her big day. Or maybe she'd prefer to make all payments with installments once everything is returned after their event! Either choice is fine with us but we'll make sure to send out one final invoice for any damaged or missing items that pop up in our final inspection.
Rentopian's event rental management software allows you to effortlessly send timely reminders and notifications to ensure your clients pay their invoices. This can be based on your predefined settings, meaning there are no excuses for clients who fail to meet a deadline.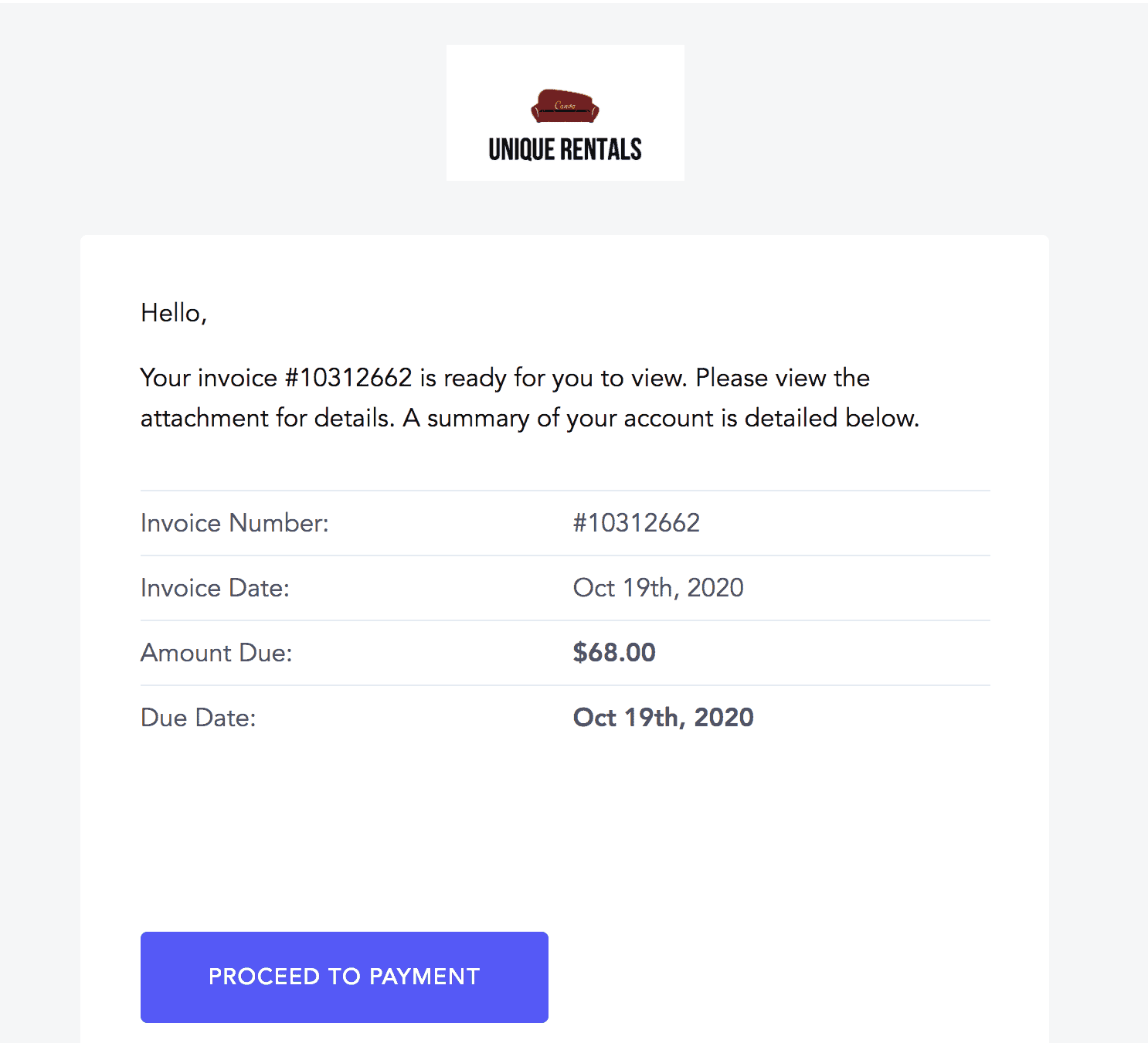 QuickBooks 
Rentopian's QuickBooks integration allows you to sync invoices, payments, and more to your online Quickbooks account. With combined access to client information, payment information, addresses, and purchase orders through your online tools as well as accounting sheets in your accounting program of choice (should you choose QuickBooks), you're able to better track of your financial accounting and ensure a seamless business flow across different online tools.
Faster payments 
If you run a business that provides events with items like tents, tables and chairs, or other event supplies, than you're likely familiar with how challenging it can be to manage and maintain your inventory. You might have purchased the products outright upfront or borrowed money in order to pay for them over time. Regardless of how you came across these items, one of your biggest expenses is likely these items themselves!
If you're looking to collect payments online, Rentopian can help. We offer our customers up to four payment gateways with which they can accept online payment options from clients. Whether your clients are paying for wedding package deposits or purchasing event rentals in full, clients are able to pay their transactions with either ACH or credit card through some of the most reliable names in the business like Stripe, PayJunction, Authorize.net, and Square.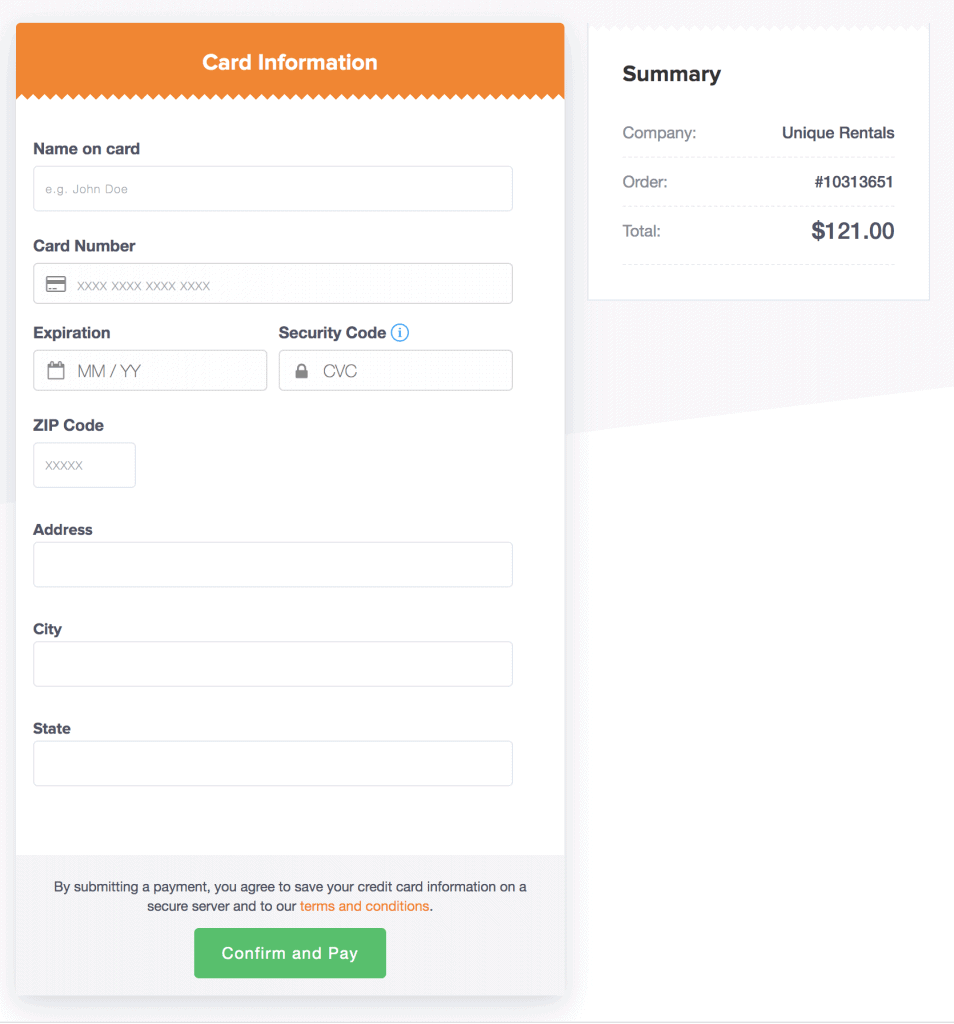 Centralized invoices and payment records
Do you know one of the main reasons why people still use spreadsheets, when there are much more efficient invoicing methods available? It's because spreadsheets are quick and easy to use. And that's exactly what Rentopian is all about. Our goal is to streamline your invoicing processes so that you only need a few seconds of your time in order to handle all your clients without stress. You can now see everything in a single window – from day 1 on an unpaid invoice (in case it happens) until it becomes fully paid. Additionally, in real-time, automatically email reports to every client regarding their outstanding payments as well as set up customized reminders for every invoice. Knowing who owes you money can be a tough thing to track and can lead to stress about the state of your finances. 
In addition, you're also able to customize your payment forms and emails to ensure your clients are well-informed about how they're expected to pay for their purchases and what the next steps will be after they've made a purchase from you. The invoice email will take the client to a clean and intuitive interface where they're able to view, pay and manage past invoices all from one location. The invoice and statement emails can also be customized to suit the specific needs of your business.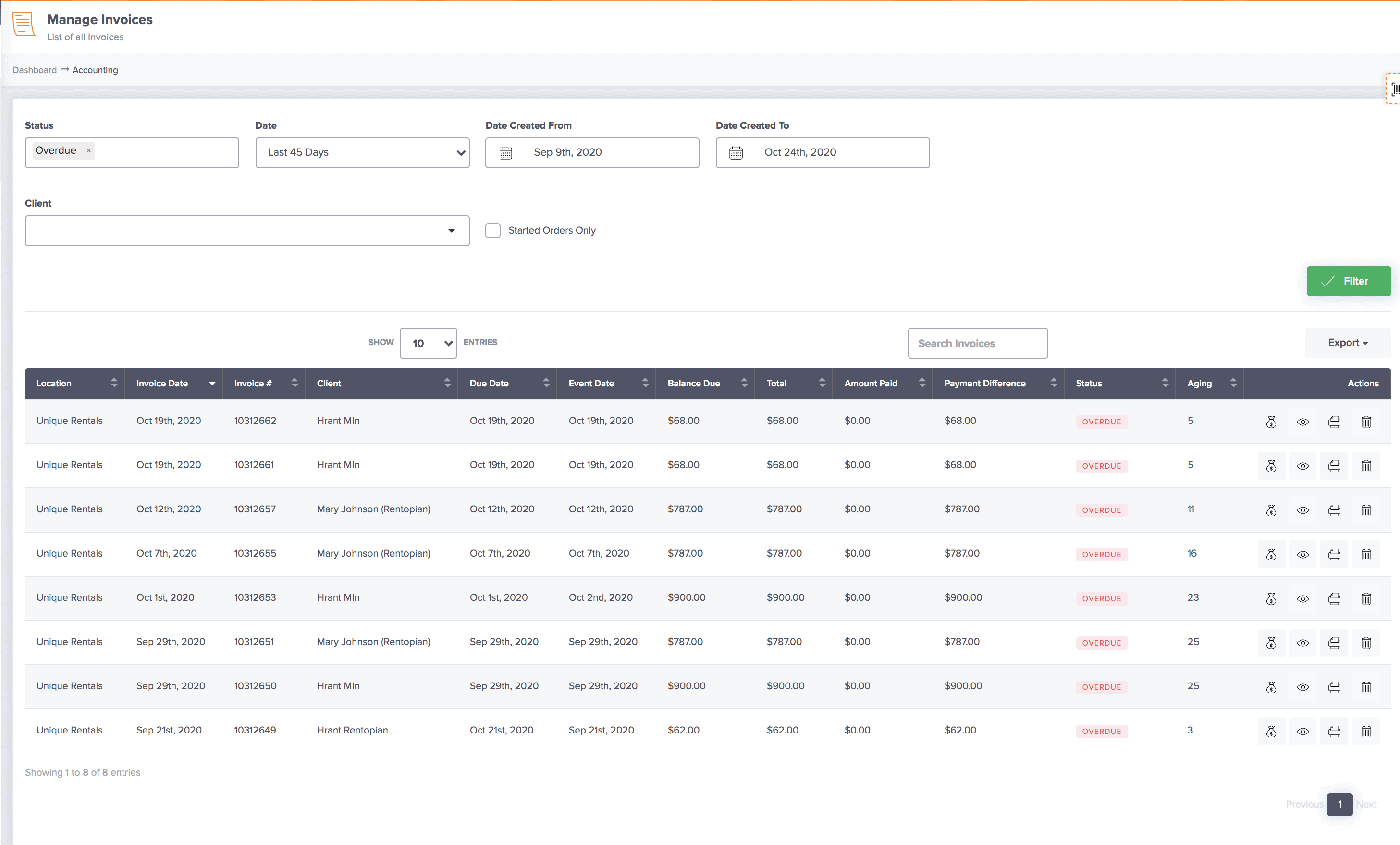 Streamline team communication 
Many small businesses have been known to have a situation happen where salespersons are responsible for the payments of orders that have been placed and monitoring your client's payments, rather than appointing an accountant solely for this job. Salespeople will more frequently be working with your clients, so there is bound to be some type of miscommunication or lack of organization in knowing exactly how much you're owed and when your payments are due. However, it's also very inefficient to ask each salesperson to maintain a separate database or local notes on their own because it could potentially lead to losses of information and documents being easily misplaced or not being organized appropriately at all times during the course of your business. 
Even though the sales team and accounts receivables/collections departments may intermingle every once in a while, the chance of any miscommunication is expected to be much lower because one can easily pick up where another left off. Once you have your invoices and payments automated, this allows for less manual work and it will go a long way in helping prevent accounting from falling behind with any extra work.
Final thoughts
Rental companies face two main challenges when it comes to invoicing: there's no single invoicing solution developed especially for this industry and time-consuming manual invoicing has been a norm even though technology can do better. Luckily event rental software is significantly improving the way businesses deal with this undesired situation, like Rentopian event rental management software. With its help not only do you get automated invoicing that does not require too much involvement from your end but also complex integrations of all major payment gateways. If you are interested in automating your business processes with the help of the features that Rentopian provides, contact us for a 1-on-1 personalized demo and 2-week trial of Rentopian.