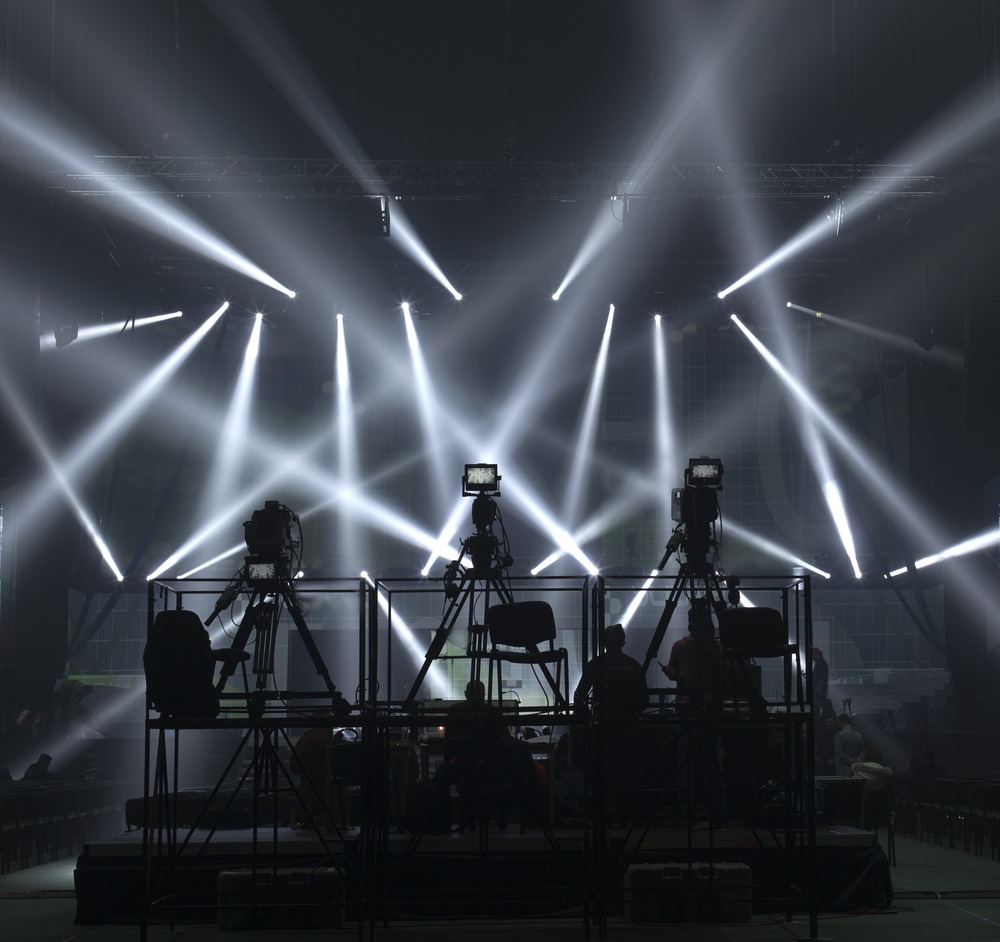 Lighting is an important aspect of creating a specific atmosphere for events, shows, concerts, and more. By changing lighting at a venue space, you're able to contribute to the moods and vibes of the people in attendance. Rentopian is a cloud-based, lighting rental management software and designed to help lighting rental companies manage inventory, accounting, orders, and more. The intuitive user interface makes completing any task easy and efficient. In addition, the Logistics and Crew Planner features enable employees to save time, money, and sanity by scheduling crews and deliveries with ease. 
With simple additions of equipment in your inventory, Rentopian provides daily and hourly rates and inventory availability, allowing you to focus your efforts on important tasks and inventory updates. We have set out to overhaul the traditional way in which you manage your inventory and rental calendar. By organizing tasks and inventory management and enabling you to view them with a weekly or daily view, all aspects of your business are visible at all times. Rentopian's inventory management and rental calendar help lighting rental companies view the stock availability for any given date range, see what is in the field, generate quotes, track rental payments, and more. Below, we'll review some of the important features created specifically for lighting rental companies. 
CRM
Rentopian allows you to create a quality profile for each of your clients. With the simple swipe of a driver's license, Rentopian will allow you to get important information about your client in seconds! Lighting rental professionals can better understand all aspects of their customers. Teams can spend less time combing through spreadsheets to find a customer's account information and spend more time providing exceptional customer service. Stay on top of your clients, both current and prospective, with the help of our CRM platform. Use Gmail integration and calendar sync to track all client interactions and view deliveries and pickups directly on your calendar.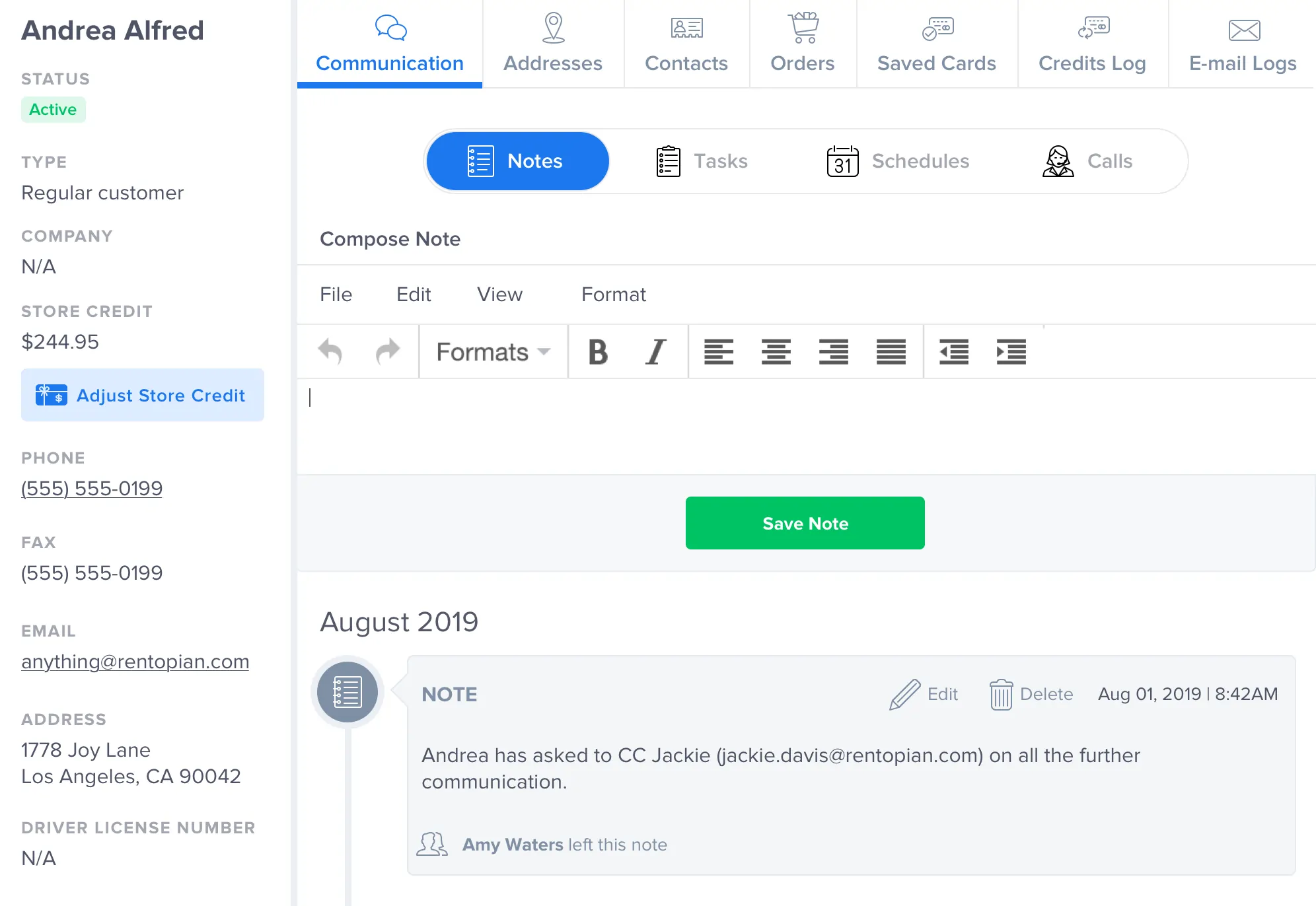 Product and Inventory Management 
Inventory management solution that will instantly allow you to see and share all of your inventory items and their status with your website. It will also automatically sync all of your inventory items from different warehouses, allowing you to create variations of each product and its add-ons. It will easily allow you to manage and update all of your inventory and its variants in one location. Upload inventory and track the rental/return or purchase history of each product. Additionally, you're able to review equipment safety tips and refer to manuals and safety instructions — anytime, anywhere, on any device.
Fleet Logistics
Rentopian helps you optimize your fleet operations and ensure that all equipment is where it needs to be when it needs to be there. Optimizing routes is done in real-time. Create unique delivery schedules for different customers and manage driver assignments. Track vehicles in real-time and receive delivery notifications wherever you are. Choose a route and see our easy-to-read map, optimized for efficient trucking. Share and control routes easily with customers, carriers, dispatchers, and drivers. Intelligently route drivers to save you time, fuel, and money.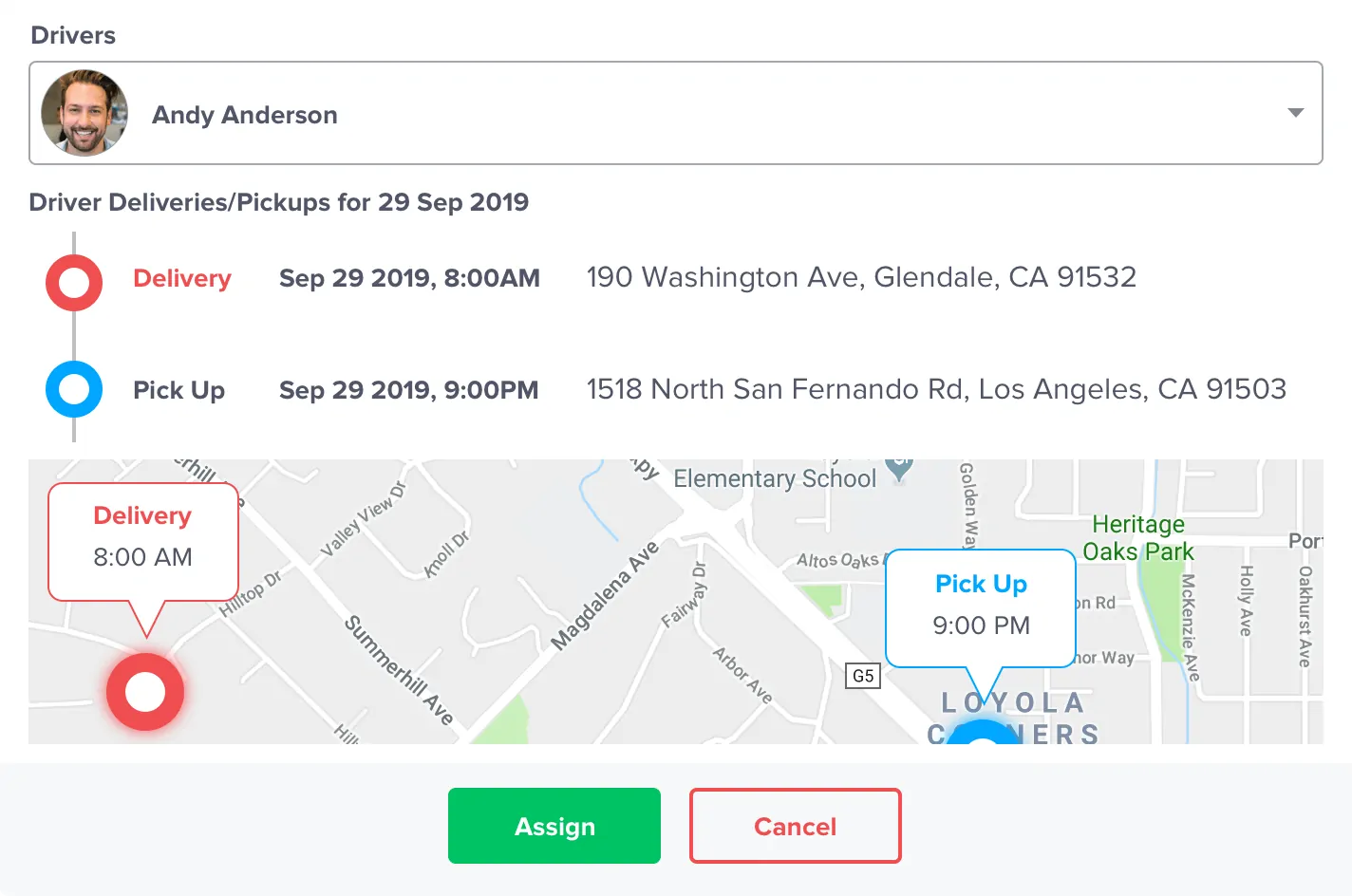 Accounting and Payment Management 
Your days of sifting through piles of paperwork to find accounts payable due dates are over. Income reports and other financial data are all in one place for easier, smarter business decisions and real-time alerts ensure you get paid on time. The Invoice Reminder lets you remind your clients about their overdue invoice balances. You get to set the net number of days for each invoice depending on the client type – regular, wholesale, event planners, corporations, and more. You're also able to easily send emails to clients and prospects according to their payment status- Paid, Overpaid, Past Due, Partially Paid, and Open. With the tools needed to instantly start accepting online payments through one of four trusted payment gateway partners including Stripe, Square, PayJunction and Authorize.net, there's no worrying about the security of your client's credit card information.
Rentopian is the most user-friendly and intuitive software platform for managing your lighting rental business. With Rentopian, you'll be able to manage your customer database, inventory, appointments, inventory maintenance, and more with ease. Our solution is custom built to make managing your inventory easier than ever before. Whether you have just one property or multiple locations, we have the intuitive tools that allow you to focus more on growing your business, saving you time and money in the process. For a free demo and 2-week trial, please contact us at [email protected].