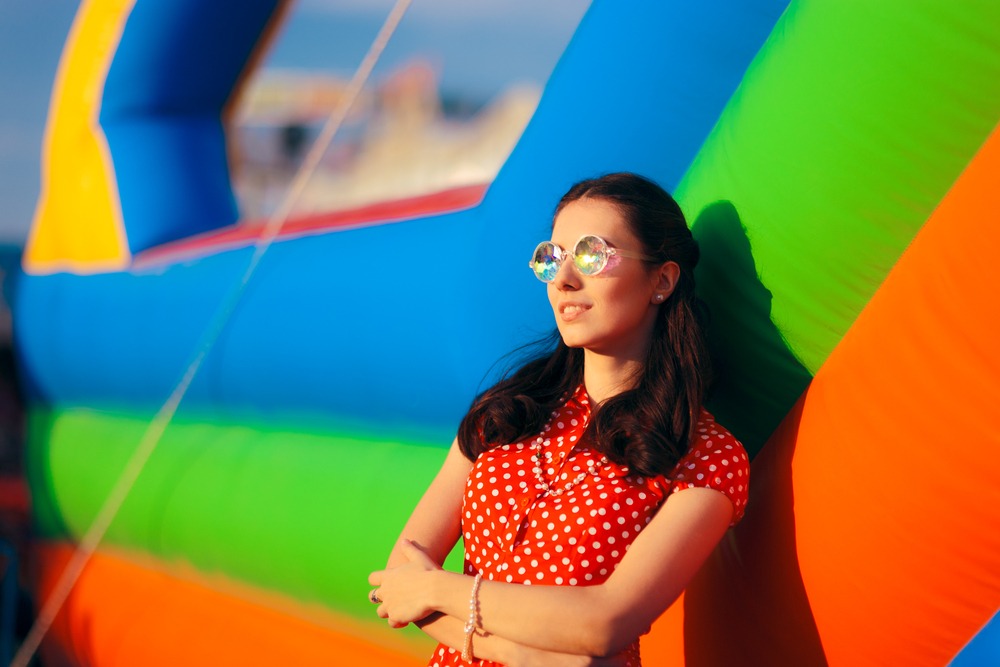 Owning an inflatable bounce house business can be profitable if you set it up in the right way. Some business owners choose to rent the bounce houses to customers for an event while some business owners use the bounce house to operate out of shop fronts where they can fill the available inflatables and charge an entrance fee for kids.
For a business owner that uses inflatable bounce houses for events, you need to be on top of your game to ensure timely and flawless execution. Using inflatable bounce house rental software is a great way to control and optimize multiple aspects of your rental business. There are different types of inflatable bounce house rental software but essentially, you should be using an all-in-one inflatable rental software- like Rentopian!
This article will be looking at the advantages of using the major types of inflatable bounce house software in growing your business.
1. Easy Inventory Management
By using the inflatable bounce house rental software as a business owner, it is easy for you to easily monitor rental orders and equipment, and to filter them according to the dates. It is easy for you to keep track of your inventory. Rentopian inflatable rental software easily manages and controls your rental inventory. Renting equipment in bundles is easy especially when the customer asks for a complimentary product that goes with the bounce house. Rentopian ensures that you keep track of all available inventory in one centralized location.
2. Trackable Shipments and Rental Deliveries
One vital way inflatable bounce house rental software helps in growing the business is the way it keeps an eye on shipping and delivery. The bounce house rental software applied in your business is flexible in keeping track of all the orders and the shipments, and making sure they are up to date. Rentopian provides real-time reports of pickups and deliveries- helping you easily communicate, coordinate and optimize the dispatch process with your drivers or clients (if they'll be picking up their order from your warehouse or storage).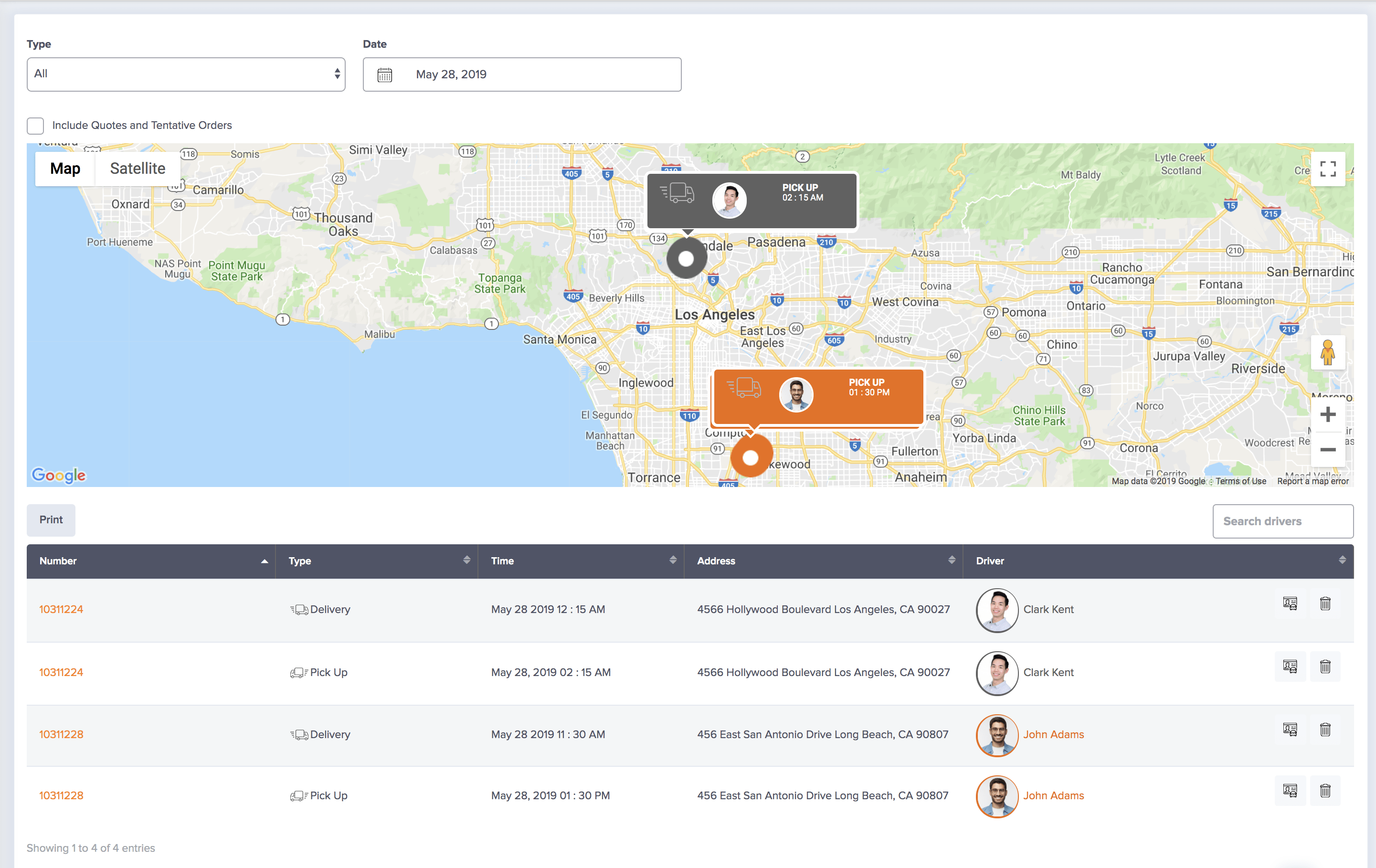 3. Seamless Online Payments
As an inflatable rental business owner, using the inflatable rental software allows your customers the convenience of scheduling and booking the bounce. Also, customers are allowed to make payments online easily and quickly through your payment gateway provider that integrates with your Rentopian account. Rentopian provides checkout options that can be customized to include shipping/delivery fees, tax, rental charges, and rental insurance, amongst other customizable fees that you may charge. Rentopian also enables customers to deposit payments partially or fully pay for their order upfront. 
4. Efficient Calendar Integration
Calendar integration is one of the main benefits of using inflatable bounce house rental software in growing your business. Rentopian's integration with Google Calendar helps you take note of all order dates to ensure no deliveries or pickups slip through the cracks! Integrating your calendar allows you to quickly view all orders for a specific date or a date range, thereby making you effectively manage all bookings.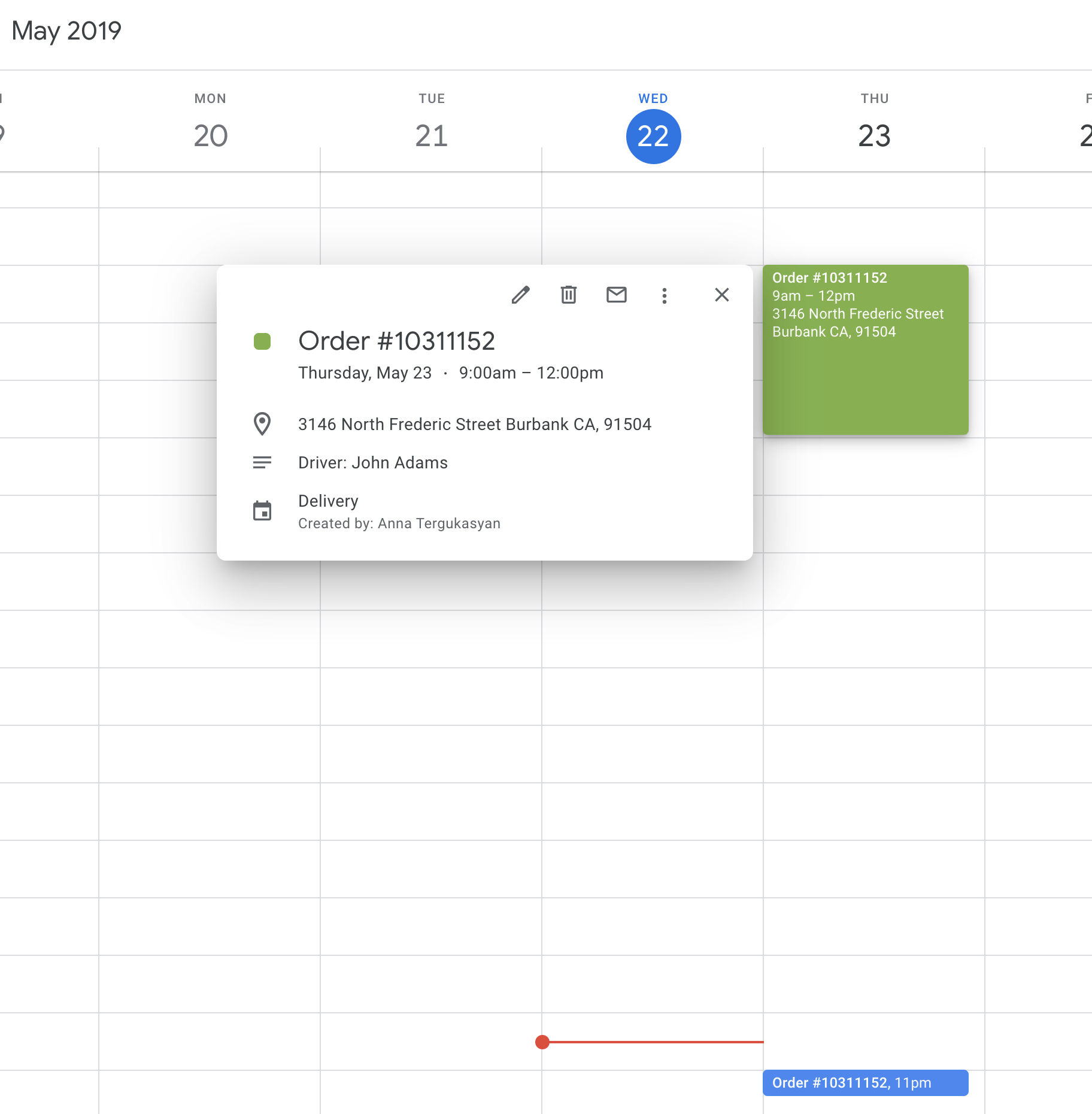 For your inflatable bounce house rental business to grow, the capital flows must be always kept in check. There is always a constant flow of money in an inflatable bounce house rental business ranging from taxes, shipping/deliveries, purchase orders, and maintenance costs. Rentopian helps in monitoring and managing your accounts both for income and expenses. It does this by integrating your business with popular software like Quickbooks to help manage your finances.
6. Centralized Contract Management
Using inflatable rental software for your business also provides some wonderful features. One of the features is contract generation and management. Rentopian saves time- for both you and your clients, by automating the process of generating and sending contracts. Once clients receive the contract via email, they're able to review and sign it from any device, anytime- increasing the rate and turnover time from when you send contracts to when they sign.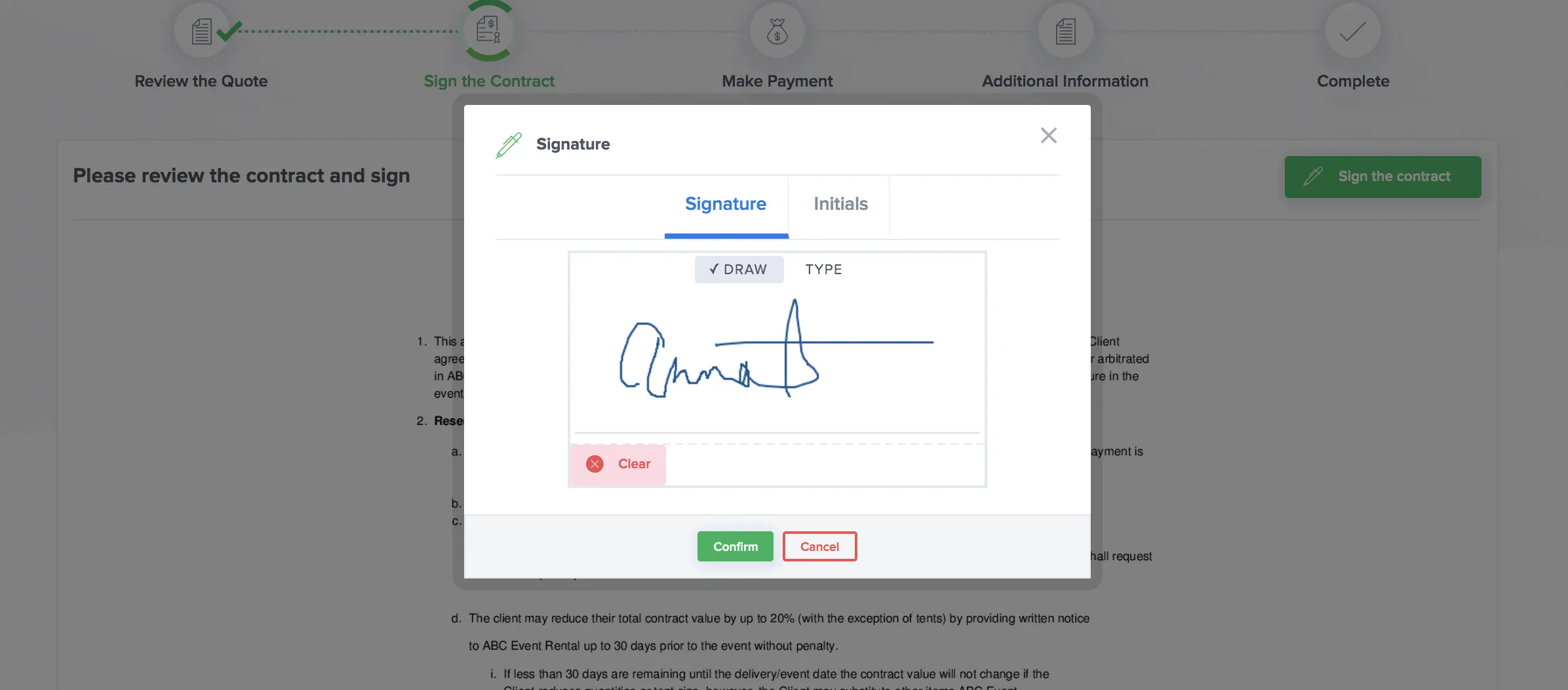 7. Easy Digital Signatures
As a bounce house rental business owner, you need to be able to finalize agreements with clients online. You cannot finalize agreements without having signatures and with the world moving online, you must allow clients the option to sign a contract online. This will bring a level of satisfaction both on your side and on the side of your client.
8. Real-time Website Bookings
Obtaining maximum revenue is one of the main goals of a bounce house rental owner. You can achieve this by taking orders online. Rentopian's fully integrated WordPress plugin allows your customers to make a reservation on your website by filtering the available inventory for the client's selected dates and allowing them to book only the inventory items that are available for their desired date range.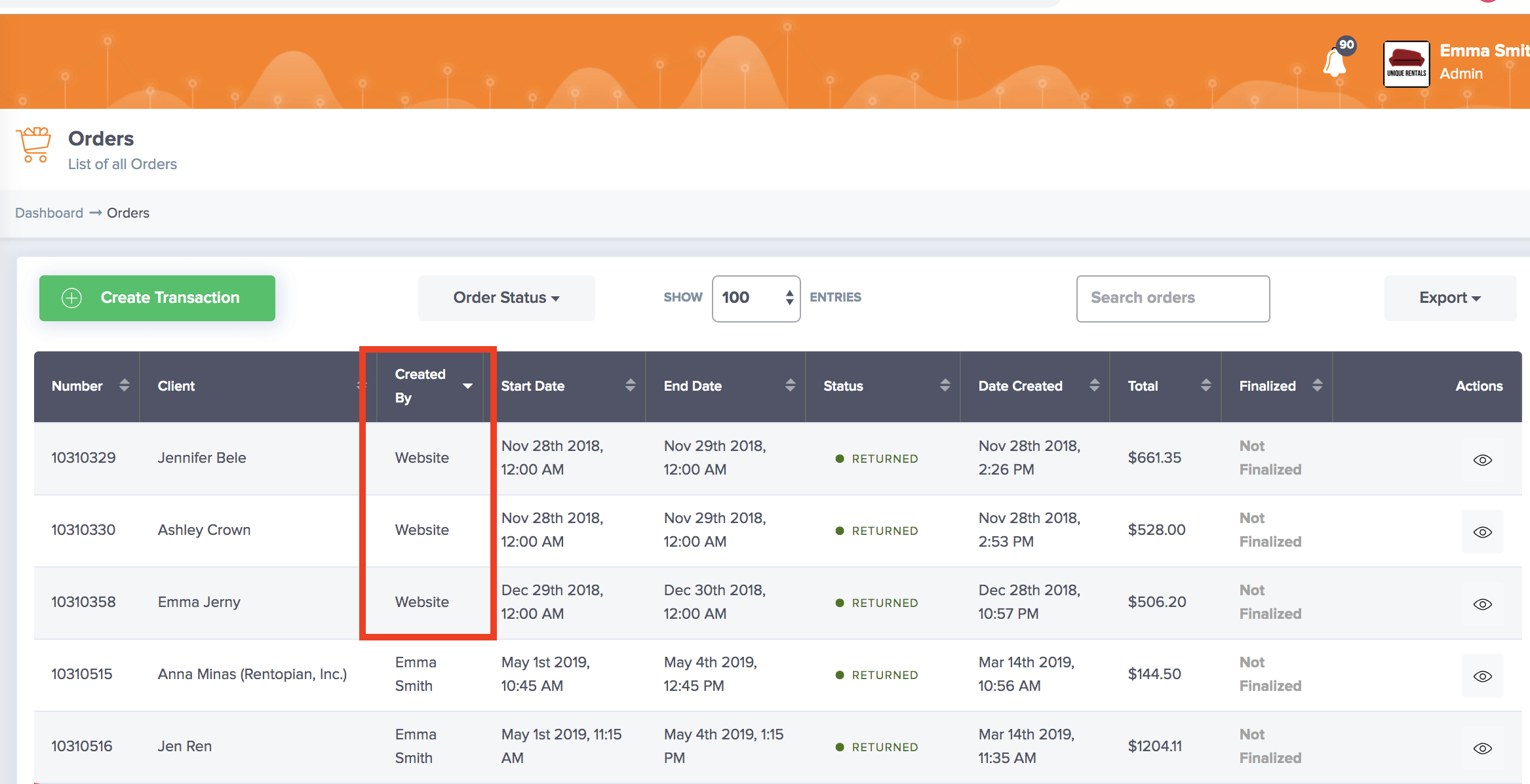 This article has looked at all the benefits of inflatable rental software that can make your bounce house rental business grow. Rentopian is the all-in-one inflatable rental software that provides you with innovative and intelligent solutions for your business. With a myriad of useful tools and features, your inflatable rental business will essentially be on auto-pilot while you focus on the more important aspects of your business- not the mundane or time-consuming tasks. For a personalized demo and 2-week trial, contact us today to get started.