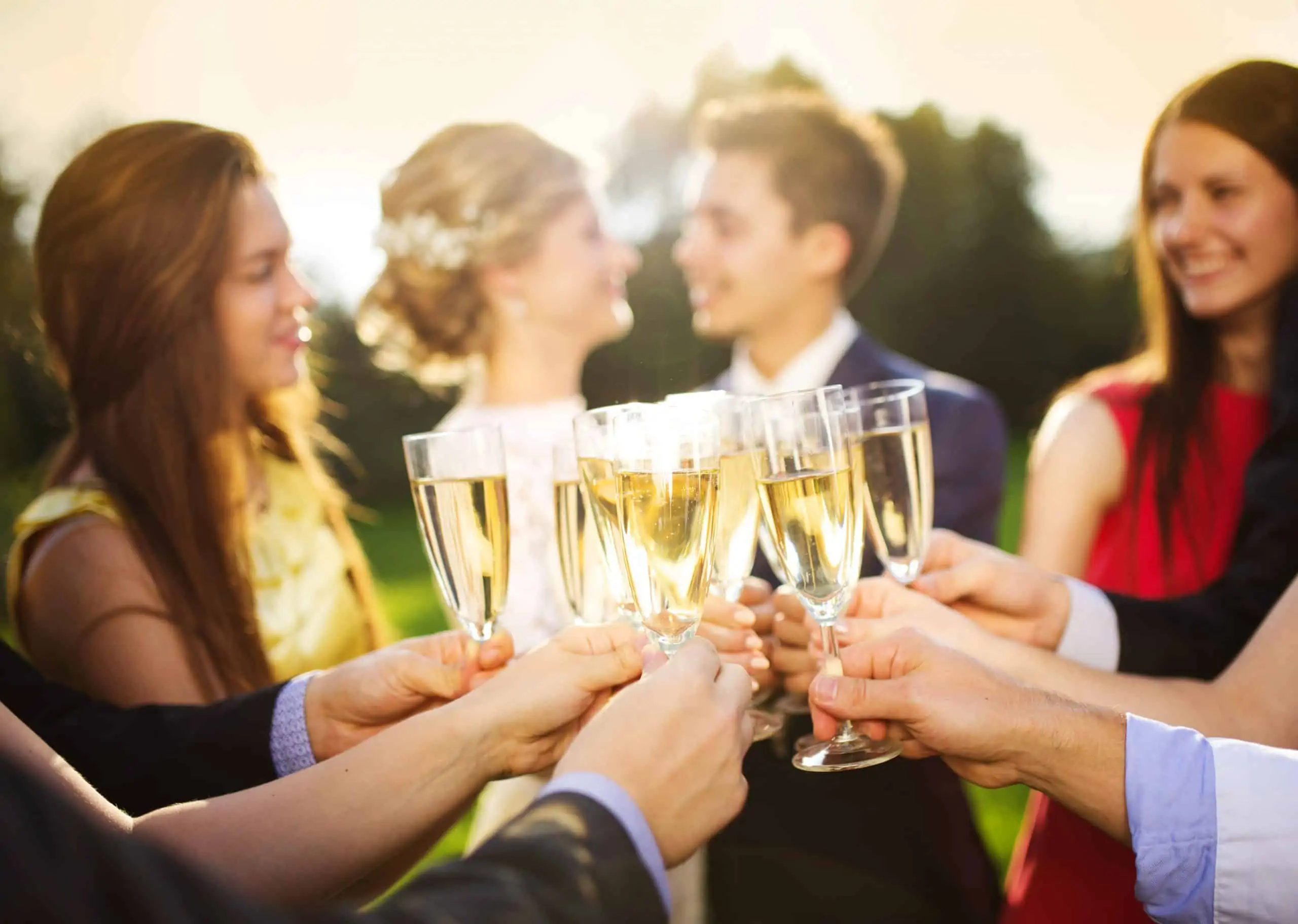 According to recent research, it costs five times more to earn a new client than it does to retain an existing one, and retaining a customer is seven times more valuable. The same applies to the event rental industry, where market research has shown that repeat customers are less price-sensitive and spend more; they are the brand's best advocates and the cost to market to them is significantly less than what it would cost to market to new clients. Besides, during the times of pandemics like Covid-19, it becomes more difficult for event rental businesses to acquire new clients. Hence, in times of crisis, when businesses usually experience subsequent inability to gain new customers, and financial instability, leveraging the best client retention strategies is the most effective solution. With customer satisfaction as one of the keys for keeping high client retention in the event rental business, Rentopian has proved to be businesses' reliable event partner, helping them being active, responsive, and proactive in their approach to serving their clients; from initial quote generation to billing, contacts, and more.
Costs of getting new clients versus retaining existing ones
Seasoned event rental companies show that keeping an existing client is much more cost-effective than gaining a new one. Yet, it is still one of the most ignored resources in our arsenals. Why is that? A lot of event rental companies get caught up in a new client acquisition fury thinking this is the answer to business growth; however, this often just results in short-term gains. Harvard Business Review revealed surprising figures in terms of related costs, stating that gaining a new client is 5 to 25 times costlier than retaining an existing customer. An article on Forbes says that repeated clients are likely to spend up to 67%  more than new clients, on average.
That willingness and loyalty to spend more on your event rental inventory and services mean that your company will grow organically. Many event rental businesses that are blindly investing in a crazed marketing plan just to acquire new clients are mistakenly overseeing clients loyal to their brand. The customers who return– sing your admirations from the rooftops (think reviews), purchase from you, and sell your business through word-of-mouth, don't actually need a big marketing budget to keep them coming back.
In this article, Rentopian, a one-stop-shop for event rental management software that helps businesses streamline their processes and increase their bookings, shares some of the best tips for keeping high client retention for your event rental company.
1. Keep a Customer History
Customer relationship management is the key to retain clients and keeping a detailed, sharable, and easy to access history of your existing clients, their events, reviews, and conversation history is the best way to achieve the same. Thanking the clients by remembering them and their events would keep them connected with your brand. Rentopian's CRM module helps you keep a perfect memory. Through CRM tools, you can keep a track of all your customers' conversations, who they are, their constant info, order history, birthdays, and more. This way, your team can always come up with personalized offerings for your existing clients and help ensure a high client retention rate.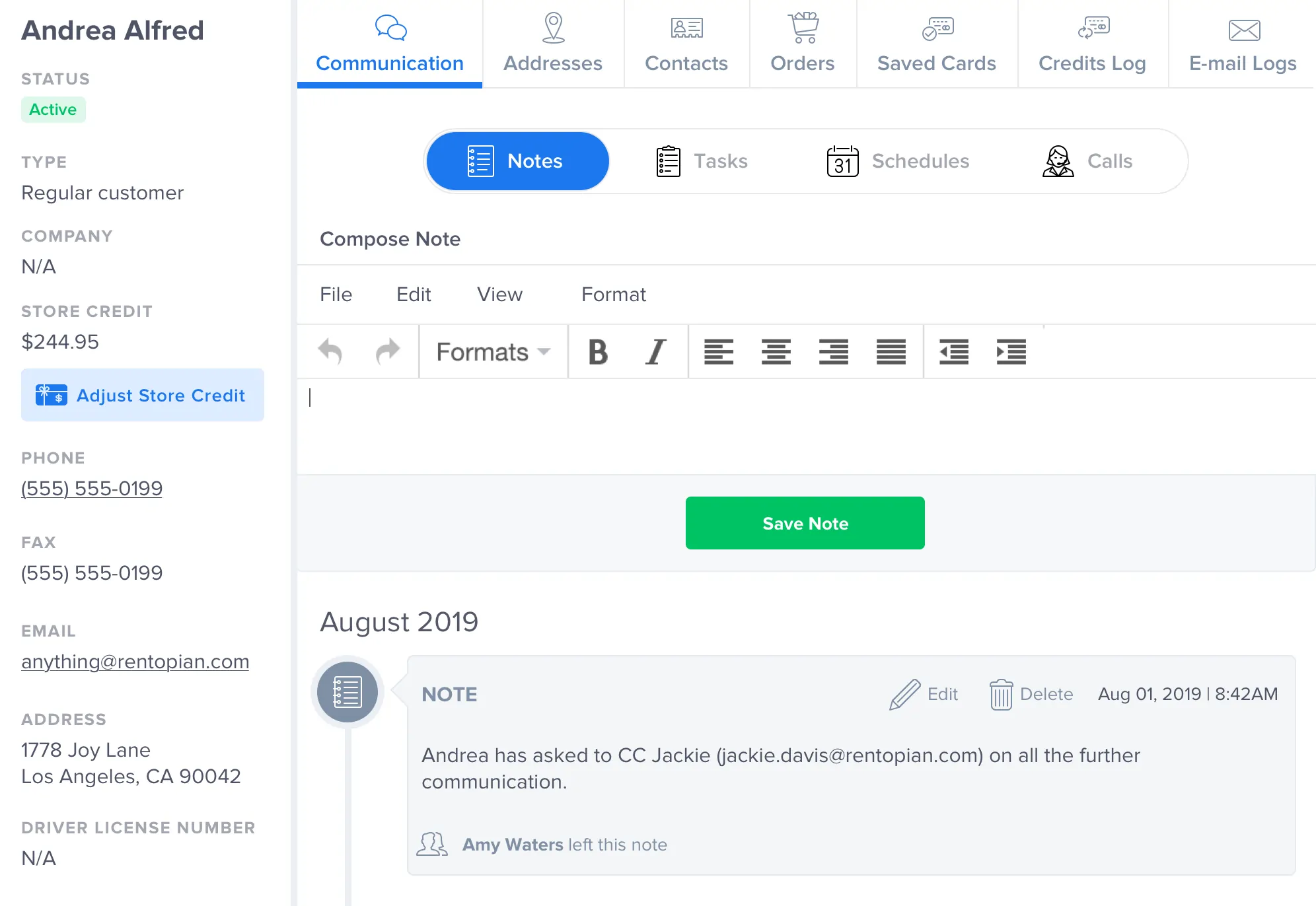 2. Stay Connected from a Non-sales Perspective too!
Surely, like every business, your event rental company is also looking to grow your sales list. However, staying connected with your present clients from a non-sales perspective also marks a long-lasting connection and strengthens brand loyalty. As Rentopian helps you keep a record of all your customers' details, you can easily send a text, email, or a phone call just to check-in on them on milestone dates, birthdays, wedding anniversaries, and special occasions.
3. Give Clients Solid Reasons to Return
Incentivizing is not a bad thing but keep a balance and do not undercut too much, thinning your brand. Reward clients because you value what they do for your business; not out of fear that they won't return, won't be satisfied, or any other reason. Some event rental businesses incentivize repeat clients with 5%-20% off their rental order. Rentopian can easily help you by auto-populating a particular client's discount, as well as more client-friendly terms, within the client's online contract—which are quite specific and unique to them.
4. Revive the Art of Sending "Thank You" Cards
How often do you get a handwritten note? Most likely, not often. So, in modern times, it means so much more to write out a thank you note to a client than just a thank you email. Of course, this is a bit time-consuming and might feel redundant, so you can keep it simple and get to the point. Invest in quality stationery, and if possible, embedded with your company logo on the return address. Thank your client for trusting your services for their important event. It will cost much less than a full-fledged marketing campaign but would bring something extraordinarily special to your client.
5. Develop a Loyalty Program
Developing a customer loyalty program is one of the best ways to keep client retention high These programs reward the existing customers by giving them special benefits and incentives to come back and use your company for all of their event rental needs.
Once your customers opt into the loyalty program, make them feel unique and special by hooking them up with exclusive offers. For example, give them a sneak peek of new rental services and products, and discounted deals. This special treatment lets your customers feel valued and is the root of the customer retention strategy.
You can also give someone loyalty program-esque benefits even before they have opted in. For instance, you can offer each client a discount code inside their order confirmation email. Don't make them sign up for anything – just get them the discount straightaway.
If you give your customers value without any masked agendas after they've used your products and service, it'll go a long way to improve customer loyalty and retention. Rentopian lets you adapt your order confirmation emails and generate discount codes to boost customer retention.
6. Pay Attention to Negative Feedback & Complains
The biggest reality is that customer retention is mainly based on customer satisfaction. If your clients are unhappy with the event service that you provided, they are not going to come back for their next events.  This means every complaint or negative feedback you get is like a mini customer satisfaction survey, so ensure that you pay special attention to them to improve your client retention rates.
However, if you ever do receive negative feedback or complaints, never ignore it. It's best practice to address it as soon as possible and make sure you take all the necessary measures to satisfy or compensate for your unhappy customer's needs. Sometimes, directly asking the client what you can do to make them happy and making sure their wish is fulfilled can go a long way. 
You could even take steps to make it simpler for the customers to submit their concerns and complaints. Include a "Contact Us" page on your website and make sure that your clients can easily find and interact with you on social media. Clients who don't have a user-friendly experience in submitting a complaint or feedback are likely to become frustrated by spending time searching for your contact information.
Leveraging on the insights from customer complaints is essential to make the next customer's experience better and retain your existing client base.
7. Keep Your Online Presence Active on Social Media
If your past or existing clients forget about your brand, you can't retain them. If social media is going to be part of your client retention strategy- (and it should be!), then bake it into a customer journey. Put the social buttons in your footer, on your contact page, on your checkout page. 
Social media can increase customer retention by letting you approach past clients. With Facebook and Instagram, for example, you can make target audiences based on the pages that customers visited.
8. Send Emails
Each email that you send to your customer can help customer retention— even when you're sending emails that aren't about retaining customers. Essentially, every email you send to potential, current, or past clients should be done with a retention strategy in place. For example, already providing a 10% discount on their next order, when they place their first order, is sure to leave a lasting impression and the client will remember your brand for their next event.
Once you collect an email list, you can use segmentation. For instance, you could make segments based on the particular events that customers used your event rental inventory and services, how much they spent, if they used a discount code, and so on. 
The Takeaway
If your event rental business invests in a long-term customer retention strategy, your company will experience growth. These tips would help you make the best client retention strategy, while Rentopian would let you effectively manage clients, their history, transactions, discounts and pricing policies, communication templates, clients billing, and invoicing. Accelerate your client retention moves with the best CRM features offered by Rentopian, the most comprehensive event rental management software. For a free demo and 2-week trial account, please contact [email protected].