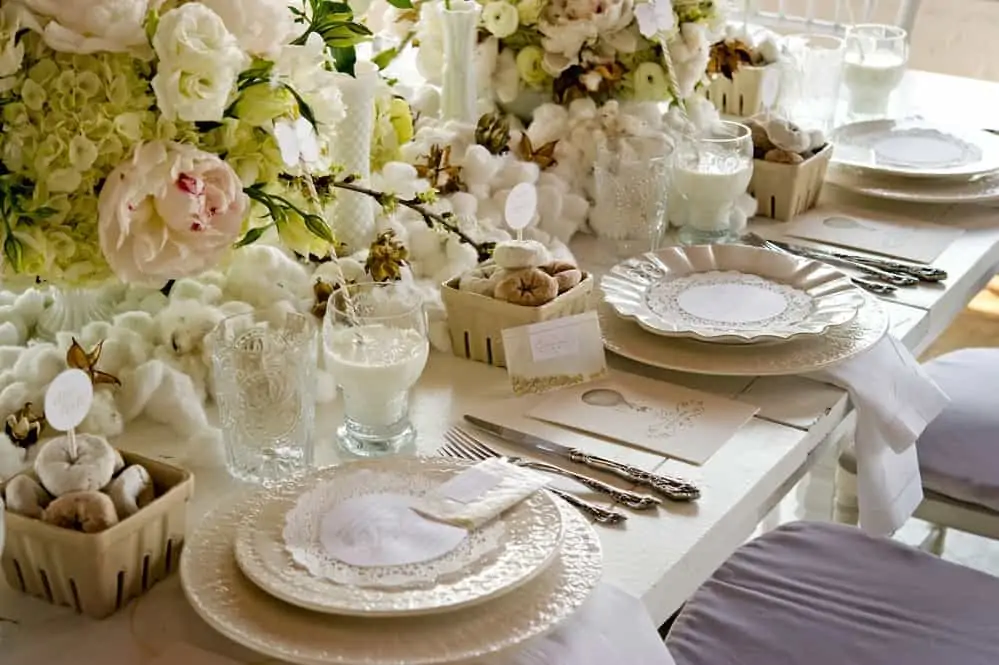 Are you an event rental business looking for avenues to maximize your visibility in the local market? Or maybe you want to showcase your event rental services to stand tall amongst other competitors.
If you find yourself nodding in a 'yes' to either of the above questions, you are in the right place. This post will guide you about how local business listings can help your event rental business flourish. Nowadays, people use search engines to find an event rental business in their local area. According to a survey, 81 percent of modern-day customers search for local business online. Therefore, having your event rental company listed on multiple local business listing platforms can offer your business a competitive edge. Before we dive into which local business listings you can use for your event rental business, let us understand what local business listing platforms are and how they work.
What is a Local Business Listing
A local business listing refers to an online platform that offers customers information about your rental event business. You can list your business and mention your name, address, contact details, opening hours, website and social media links, etc. Think of a local business listing as a digital version of The Yellow Pages. The best part is that you can list your information for free (mostly); however, you will have to manually add all the information to claim your local business listing. Local business listings for event rental businesses aim to ensure that your company appears prominently whenever local customers search for the services. If you wish your event rental company to appear among the top results, using images along with information will improve your chances.
Do not forget to search engine optimize your information; this will help your business appear professional and credible to the target audience. Remember to be as accurate as possible because some local business listings share information with other local listings. Any discrepancy in information may appear on other listing sites too.
How to Claim your Event Rental Business on Local Business Listings
Local business listings boost your outreach to local customers by making it easier for them to find your business. All you need to do is provide correct information across various platforms. Here is some basic information you will need to claim your business on every local business listing:
Your Business Name
Full Physical Address
Contact details such as phone number, email address, fax number, etc
Images
Testimonials, ratings, and reviews
Which category your event rental business belongs to
6 Local Business Listings for Events Rental Businesses
Expanding your online presence is essential for you to reach more potential clients and customers. Signing up with local business listings or directories is one of the most effective approaches. However, do not overkill it by registering with every service you come across. You have to think strategically here and only use local platforms that are more relevant to your niche. Therefore, this article brings you six of the best local business listing sites for your event rental business.
1.    Google My Business
Did you know that 90 percent of the search engine market belongs to Google? That means it receives the most online search queries for local businesses. Google is undoubtedly the most dominant search engine in the world, with 63,000 searches per second. When you think about it, when was the last time you used a search engine other than Google to search for a product or service? So, it's a no-brainer that having your business listed on Google and listing services is not an option but a necessity. Similarly, Google can be a valuable partner for your event rental business for local visibility.
Every time a local customer searches for event rental businesses in your area of service, Google My Business will narrow the customers' local searches. The results will show customers a boxed Google map with local featured listings, including your event rental business. Because your event rental business listing will appear above the rest of the organic search, this will increase your credibility. Therefore, you must create a Google My Business Listing before any other. Not only will it expand your business's reach but also attract higher organic traffic with potential leads for conversion.
Google My Business listing comes with added benefits such as:
If a customer searches for event rental services in your area, your business may feature in the knowledge panel on the right-hand panel of Google searches.
Your existing customer can leave valuable Google reviews. These will be visible to the target audience and may help establish your authority and credibility in the industry.
2.    Yelp
If you want to highlight how good you are at what you do and brag about your customers' reviews and feedback, Yelp is the local business listing just for this. It helps customers find reputable local businesses based on the rating they receive from the customers. Yelp also helps potential clients verify whether your event rental business is trustworthy and what your customers think about you. Although Yelp sounds like just a review website, you will be surprised to know that it receives over 139 million clicks every month because people want to know about the business before committing to visiting a local establishment.
Here are the steps you can follow to claim your local business listing on Yelp:
Visit Yelp for Business and click on "Get Started".
Find your Business by typing in the business name and zip code.
Create your free business user account via providing an email address and setting a password.
Verify the account by entering the verification code sent to you via email.
Now you're good to go. Simply follow the instructions on your profile to add business information, including images. Most importantly, do not forget to request your customers to leave feedback on your Yelp profile and track their activity.
3.    Trip Advisor
Many people love to travel to other destinations to celebrate their anniversaries, birthdays, and weddings. If you are an event rental business, having a profile on TripAdvisor can help you grab the attention of the tourist planning to organize an event in your service area. Over 490 million travelers visit TripAdvisor every month to find out the best deals at the location they are visiting. Therefore, do not fall for the myth that TripAdvisor is only for accommodation and tourism listings. This platform can offer exponential opportunities for your event rental business. A TripAdvisor local business listing will make you discoverable by new customers while allowing you to connect with existing ones.
Here is how you can create your local business listing on this popular platform:
Sign up for an account
Fill out your business information
Add high-quality images of your products and services
Ask customers to leave reviews about their experience
4.    Wedding Vendor Directory
Search for a local wedding vendor directory in your area and sign up for a business listing on their website. These directories specialize in offering services for home weddings, zoom weddings, elopements, and destination weddings. Each month, thousands of adventurous couples visit these websites to look for event rental businesses at the location they wish to tie the knot. Showcasing your services on these local business listings can help you bag good business.
Simply signup as a registered partner to the local wedding vendor directories and give your event rental business the platform it needs.
5.    The Knot
Did you know The Knot is a worldwide business listing platform? They offer a one-stop solution for wedding planning to brides and grooms all over the world. Partnering with them will have you featured as one of their recommended vendors for event rental and can do wonders for your revenue. You can also get instant business because The Knot is not only a website. They also have their own mobile app, magazine, and books published regularly. The more exposure they get, it translates into more exposure for your event rental business too.
6.    Wedding Wire
WeddingWire is another local business listing ideal for event rental businesses. Why? Because it provides a marketplace for couples to connect with local wedding and event rental businesses. Their apps, websites, and online community will allow potential customers to find your business easily. WeddingWire has a comprehensive directory of vendors that is visible to millions of customers. You can even categorize your business as per your area of expertise, such as venue rental, photography, equipment, events management services, catering, florists, and much more.
This amazing local business listing platform covers 15 countries and allows event rental businesses to connect with couples looking for desired services in their area.
Conclusion
Now that you know what local business listings are and how they can help your event rental, it is time to choose. There is no point wasting your time and energy, creating a profile on sites that may not serve your purpose; therefore, determine which platforms are more suitable for your business.
Creating a local business listing for events rental business can help you gain a large audience with little to no effort. It is a one-time exercise, and you can sit back and reap the benefits of automated publicity of your business. However, do not forget to regularly update your business info on the local business listings (especially in case of any change to general and contact info).