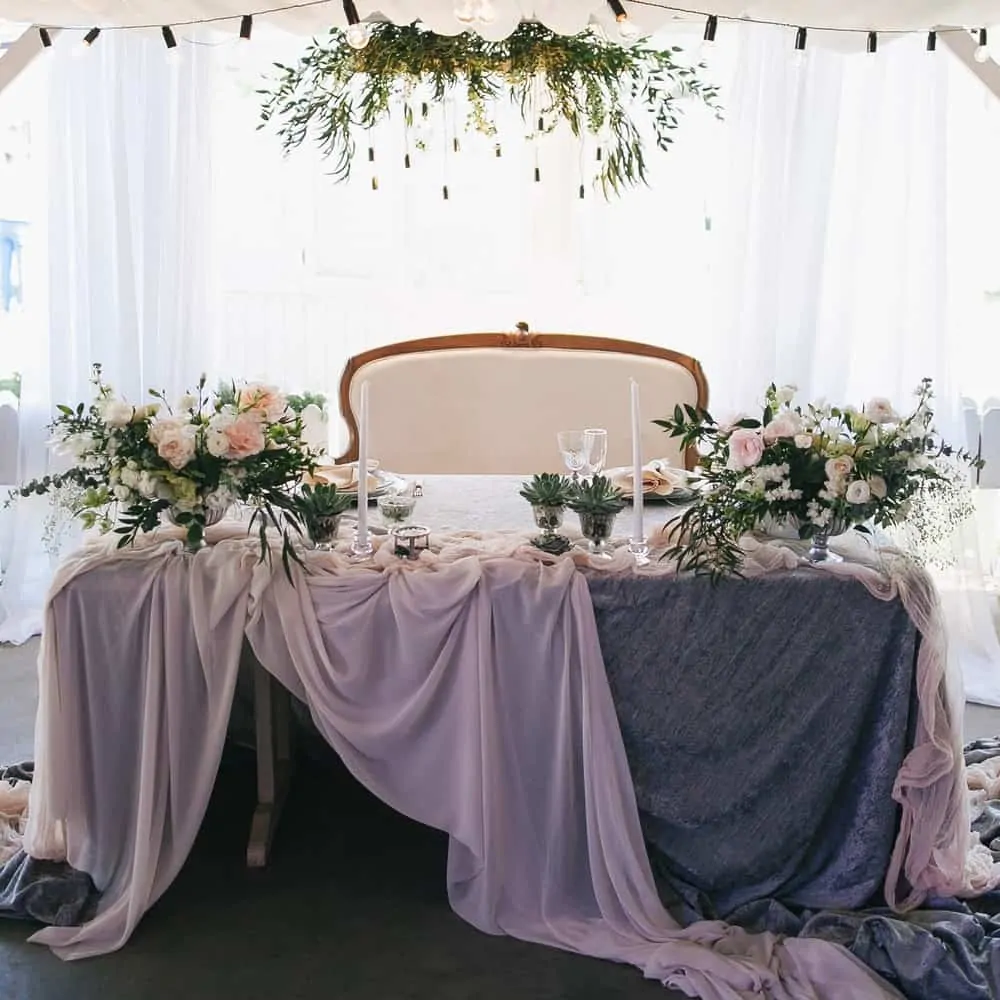 There are many different factors to consider when managing an event rental company. From the inventory sourcing to marketing to book more rental orders, to managing your financials, there aren't enough hours in the day. On top of the standard operations, you also have to schedule the maintenance of your inventory, keeping up with client communication, and more. It can be overwhelming to take all of that on, especially if you're doing so manually!
While you're caught up with making sure your event rental operations are running smoothly, here are some of the issues you may come across that may be hindering your growth, and how to work through them:
1. Unorganized Client Communication
When multiple salespeople at your event rental business are in constant communication with so many different clients for a variety of events, it can be difficult to remember who made changes to the order, who paid their outstanding invoice, and so on. You'll also need to keep records of their credit card information, emails and phone calls, contact information, and more. Without a centralized system in place that can be accessed by several team members, it's easy for miscommunication or inconsistencies to occur. Unorganized data and client communication can lead to high client turnover, a potential loss of revenue, and if they become increasingly agitated with your lack of organization- negative reviews online and by word-of-mouth.
Ensuring that you have a centralized Client Relationship Management (CRM) software will take your clients' experiences to the next level. You and your team will be able to manage communication more efficiently and be in the loop in case there are any changes to the client's orders or account, thereby being able to better assist them.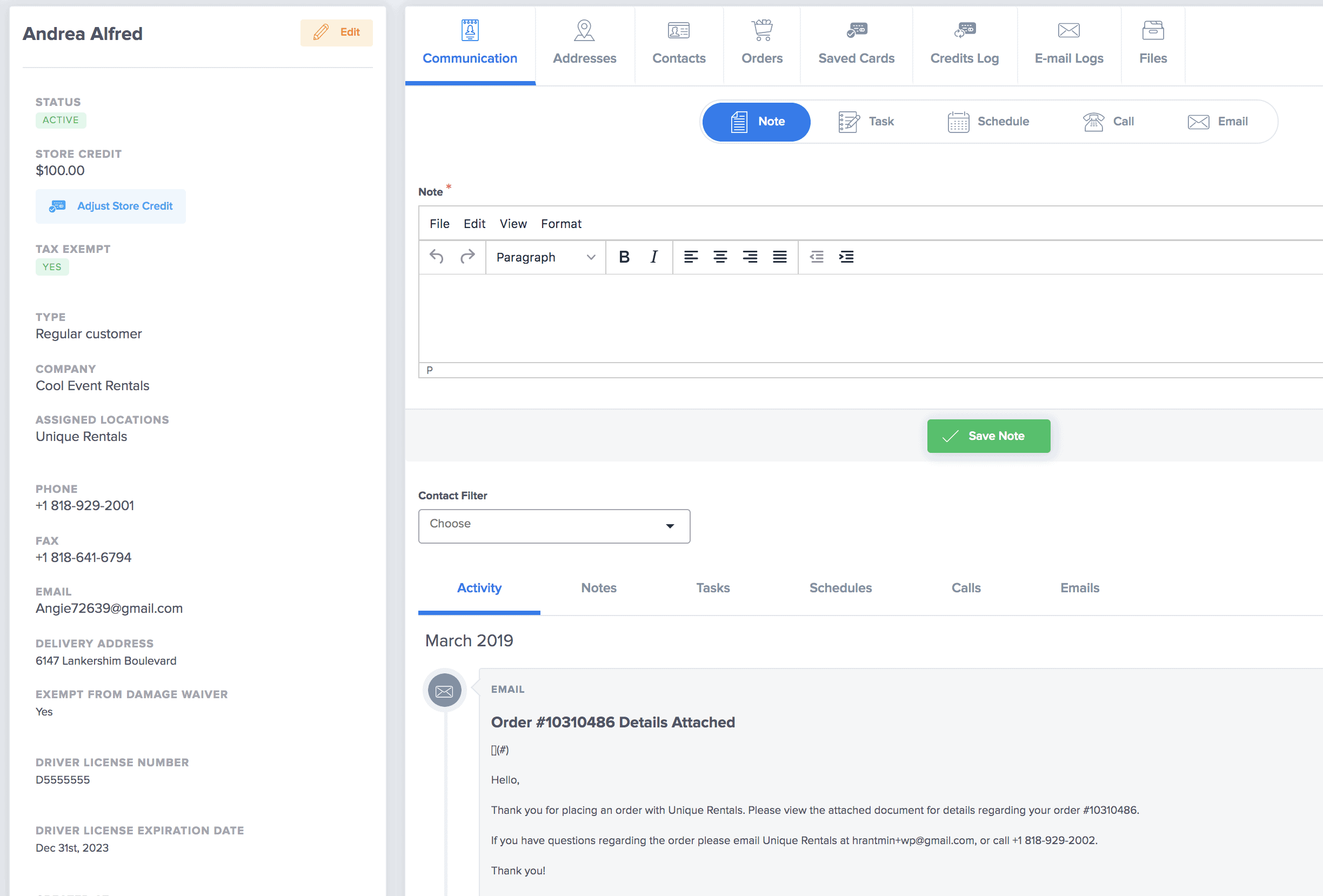 2. Lack of Marketing Automation
You can have beautiful inventory items, a well-thought-out picking and packing process for your warehouse team, and an air-tight strategy when it comes to your delivery and pickup process. However, you'll need an automated marketing strategy in place in order to effectively communicate with current and potential clients and increase brand awareness. When you acquire new inventory items, how do you let your clients know? If you're running a special discount during the Fall season, how do you get the word out? It's important to have an email marketing tool to help you automate email communication.
The average salesperson spends roughly 13 hours a week just checking and writing emails. Automating this process will save your employees time, increase quote conversions, and eliminate human error. Drafting and sending newsletters or email blasts not only helps you stray in touch with your current and prospective clients, but it increases your brand awareness.
Rentopian's Digital Sales Assistant helps prevent any potential quote conversions and payments from slipping through the cracks. You're able to schedule email templates to automatically be sent out based on the conditions you initially set up in your Rentopian account. As an example, let's say you need to email clients to collect a payment 10 days before their event date. Or, you need to follow-up 5 days after a quote request is sent to your client, to understand whether or not they're interested in moving forward and booking the order. You're able to set up your automated emails based on certain conditions and sit back to let Rentopian do the rest. Additionally, instead of attaching relevant documents manually, the Digital Sales Assistant will attach the complementary documents such as invoices, contracts, quote and order PDFs, and more, based on the type of email you're sending out. You also have the capability to track the date and time stamps of the emails that were sent, who they were sent to, and a list of attachments or contracts that were sent with the email.

3. Mismanaged Inventory and Manual Counting
Storing inventory can become quite expensive (hello, warehouse lease!) but not managing it efficiently can become even more expensive. According to Capterra.com, a significant amount of capital is tied up in inventory, about $1.1 trillion in cash to be exact, which is equivalent to 7% of the U.S. GDP. Additionally, roughly 50% of small and medium-sized event rental companies don't track their inventory whatsoever. Instead, they keep manual counts in their memory- or at best, they track inventory on pen and paper.
Rentopian's real-time inventory availability feature provides accurate counts of inventory so you can stay on top of stock levels. Instantly view and add all of your inventory items and variations, including add-on products and accessories, and adjust inventory prices and labor costs for each quote or order. Coupled with the prep and turnover buffer time for each inventory item, you're able to get a clear, completely accurate understanding of where your products are. In the case where you don't have enough inventory for an upcoming event, but don't want to lose out on a potential order, Rentopian gives you the flexibility to still overbook the order, but then resolve the overbooked inventory by creating a sub rental or purchase order within the system.
Having an event rental inventory management software is essential to ensuring your operations are running smoothly. Understanding where your inventory is at a given point and how much you have on hand for any date and time can reduce human error and operating costs, increase your revenue, and create client satisfaction.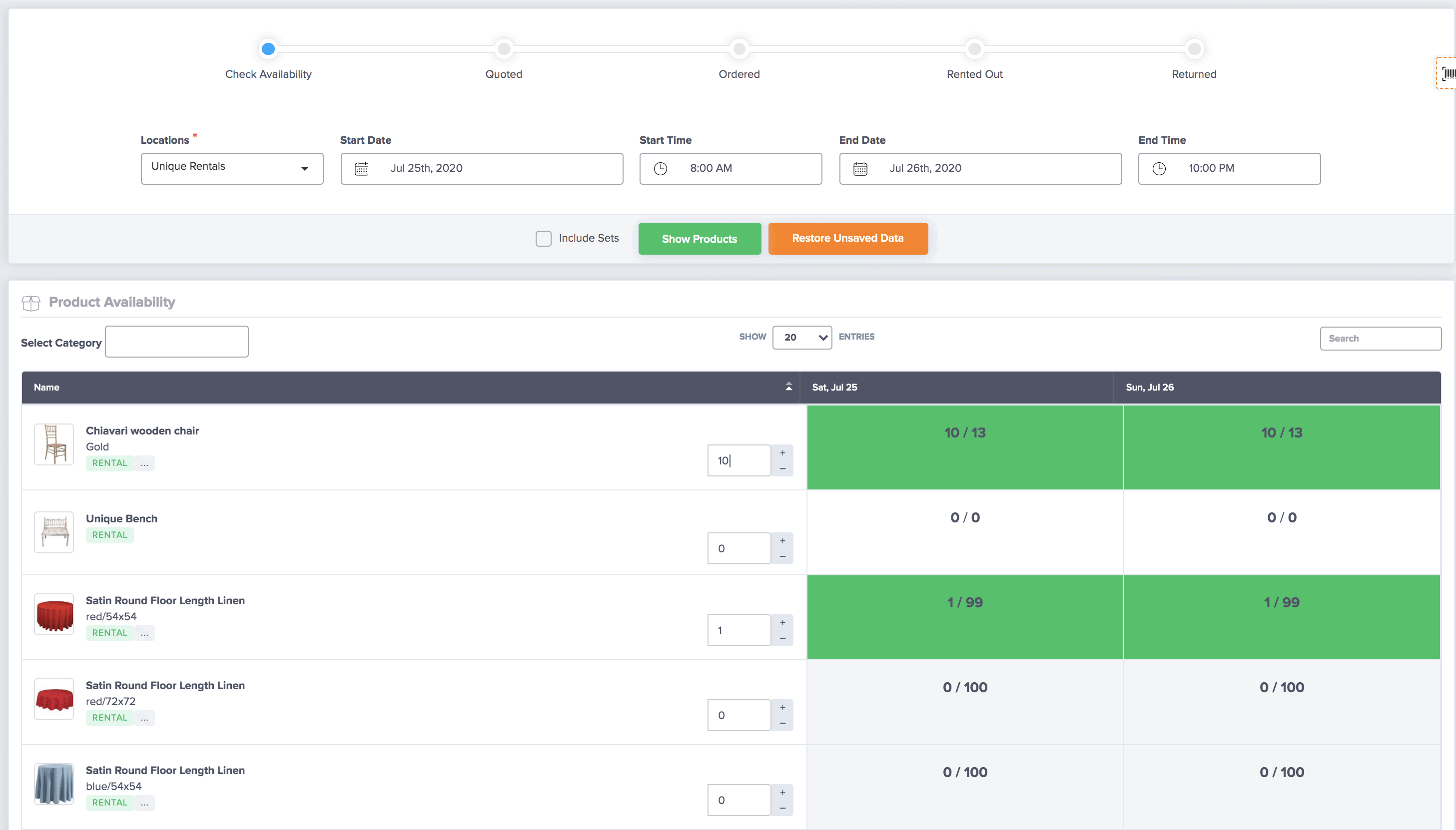 4. Nonexistent website presence
Your event rental website is often the first impression that a potential customer can have of your business. Now more than ever, a well-managed and organized website allows you to reach a larger target audience and create an online brand presence. Roughly 97% of search engine users will search online to find local businesses. Also, 91% of customers who are 18-34 years old will trust businesses with positive reviews and 97% of customers will check a company's online presence before using their services or visiting the business. Disappointingly, not many event rental businesses have a simple website to showcase their inventory.
An updated website that can provide an online rental experience serves as a round-the-clock sales representative for your business. Rentopian's WordPress plugin serves two main purposes: one being that it enables synchronization of your Rentopian system data with your company's storefront (website) and second, it allows your website visitors to browse your inventory and place orders and quotes. Allowing your potential clients to do this online enables you to send a quote in a matter of minutes, receive a signed contract quickly, and get an online payment faster than ever before.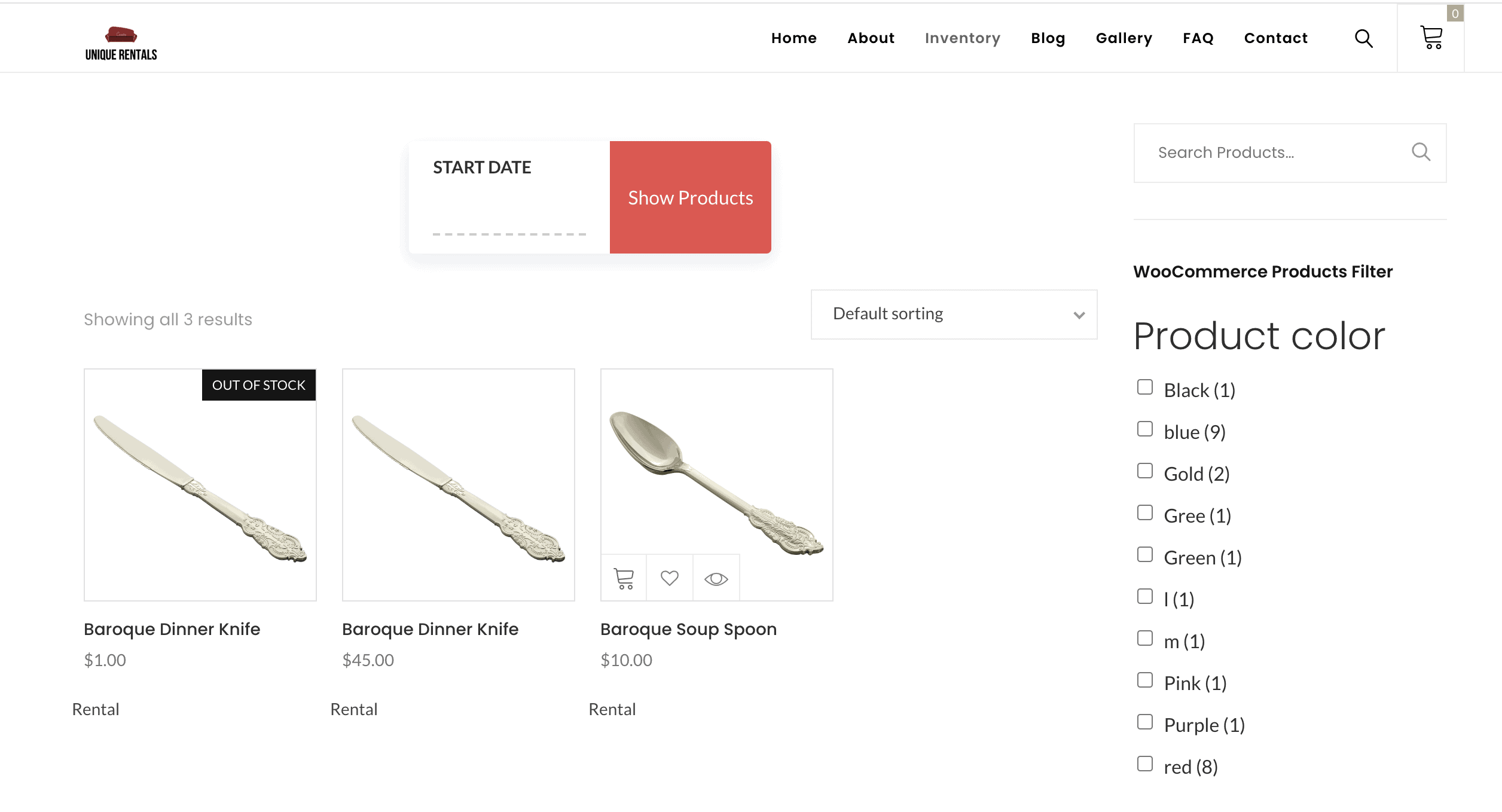 Take a moment to imagine how much you could accomplish if you were able to prevent or remove these hindrances from your event rental business operations. The time that you spend manually compiling lists of your clients and sending them emails can be spent on thinking of new products or services you can offer to increase your revenue. Rather than manually counting your inventory to ensure that there won't be a mix-up on the day of the client's wedding, you would be able to dedicate that time to effectively training new employees and growing your team- as an example. Rentopian empowers event rental businesses of all sizes and types to run their businesses more efficiently. To learn more about how Rentopian can help you manage and grow your event rental business, please click here to schedule a free online demo and receive a 2-week trial.