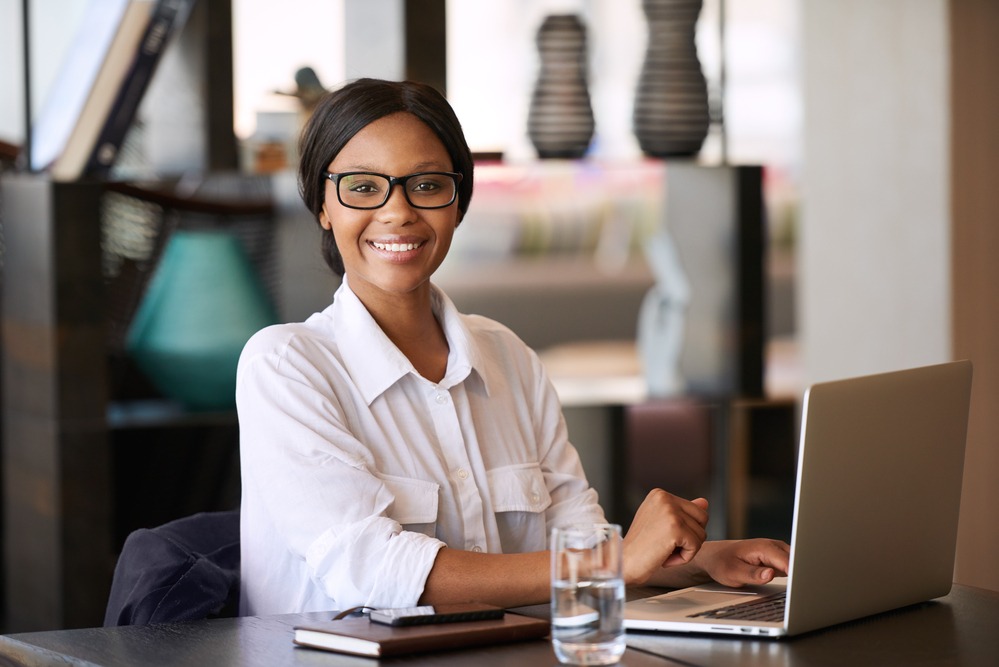 How Payment Gateways work with Rentopian
When managing a party rental company, you must provide clients with the flexibility to pay with a variety of methods, including cash, check, credit card, and ACH. Since payment processing at the rental businesses is complicated and usually based on time frames or deadlines or milestones, streamlining the payment mechanism by making it accurate, fast, easy to use, and secure is one of the most important keys to success. Event rental companies are faced with hundreds of orders and manage inventory consisting of thousands of rental items, daily. Having an efficient software solution like Rentopian helps these businesses optimize their operational life cycle. Rentopian can be seamlessly integrated with various payment gateways, an advanced technology that saves and transfers the payment data from your customers to your business. In this article, we will see how Rentopian and 4 different payment gateways work together to:
Add value to your event rental business

Create a user-friendly experience for clients 

Get paid faster and receive funds in your bank account 

Store credit card information securely

Set invoice terms and payment due dates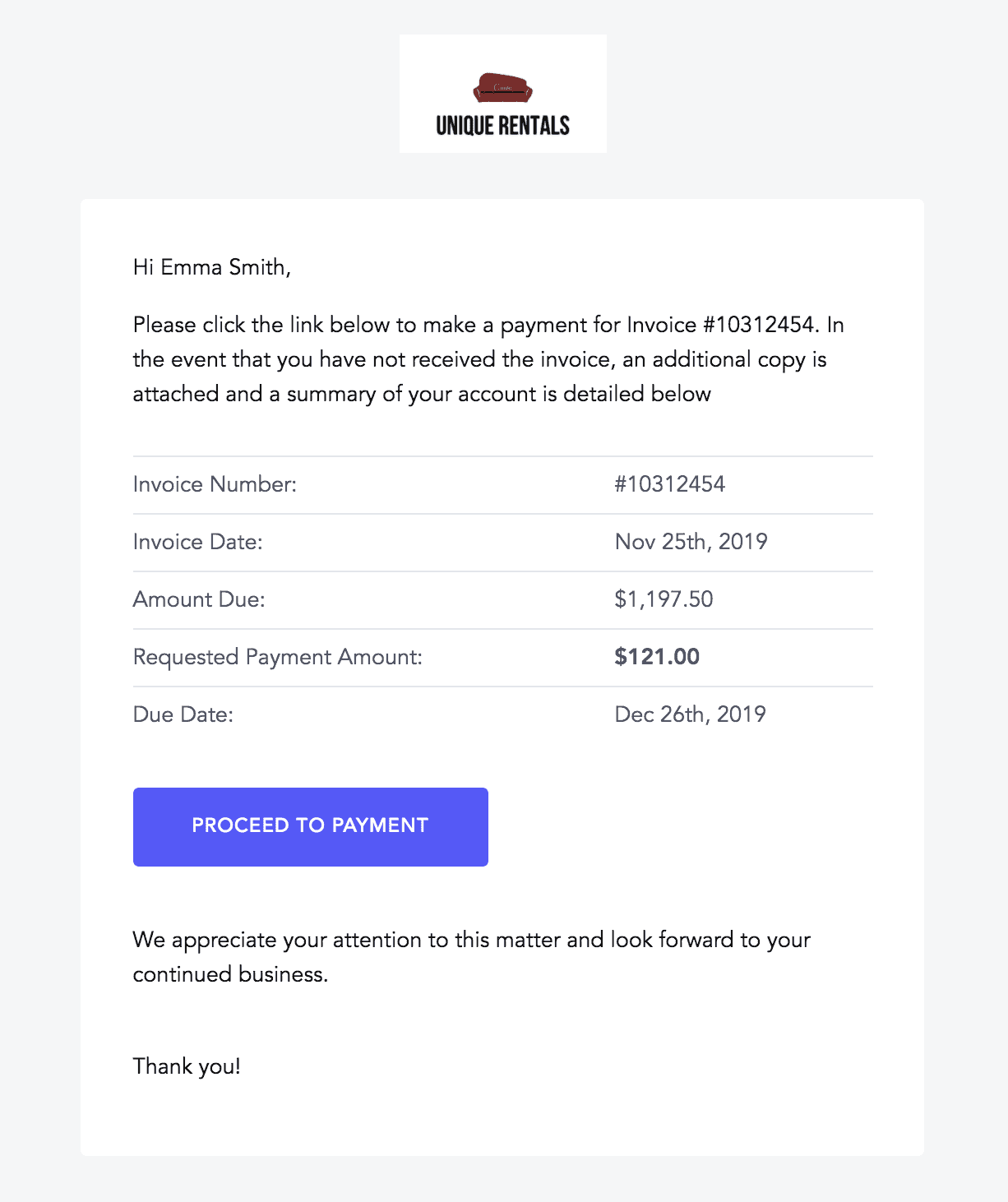 Why Payment Gateways are Essential for your Event Rental Business
Rentopian is an all-in-one software that streamlines and unifies many business needs for event rental businesses. Besides its impressive list of advanced features, Rentopian is integrated with four different payment gateways that significantly enhance its capability to streamline payment processing for the business. That's right- you have FOUR options to choose from! While other event rental software companies exclusively work with one payment gateway provider, Rentopian knows that every business is unique in its needs, so we provide the flexibility to choose the best provider for your event rental operations. 
Rentopian is an exclusively designed and comprehensive event rental management software that offers a turnkey solution with its well-designed WordPress plugin that allows the event rental business to provide their clients with the ability to reserve rental inventory on their website. Many rental businesses also pre-authorize security deposits to provisionally block the funds on the customer's debit/credit card, just in case their rental items are returned as damaged. They don't charge anything unless they get the authorization within a specified number of days. Also, having the option for website users to pay directly on your website once they place the order makes life easier for the customers who are booking and paying for the rental items online. For instance, through Rentopian's WordPress booking plugin, you can charge security deposits for clients who are making a booking with you, in various ways like a percentage of the total order sum, or a fixed deposit, irrespective of the order amount.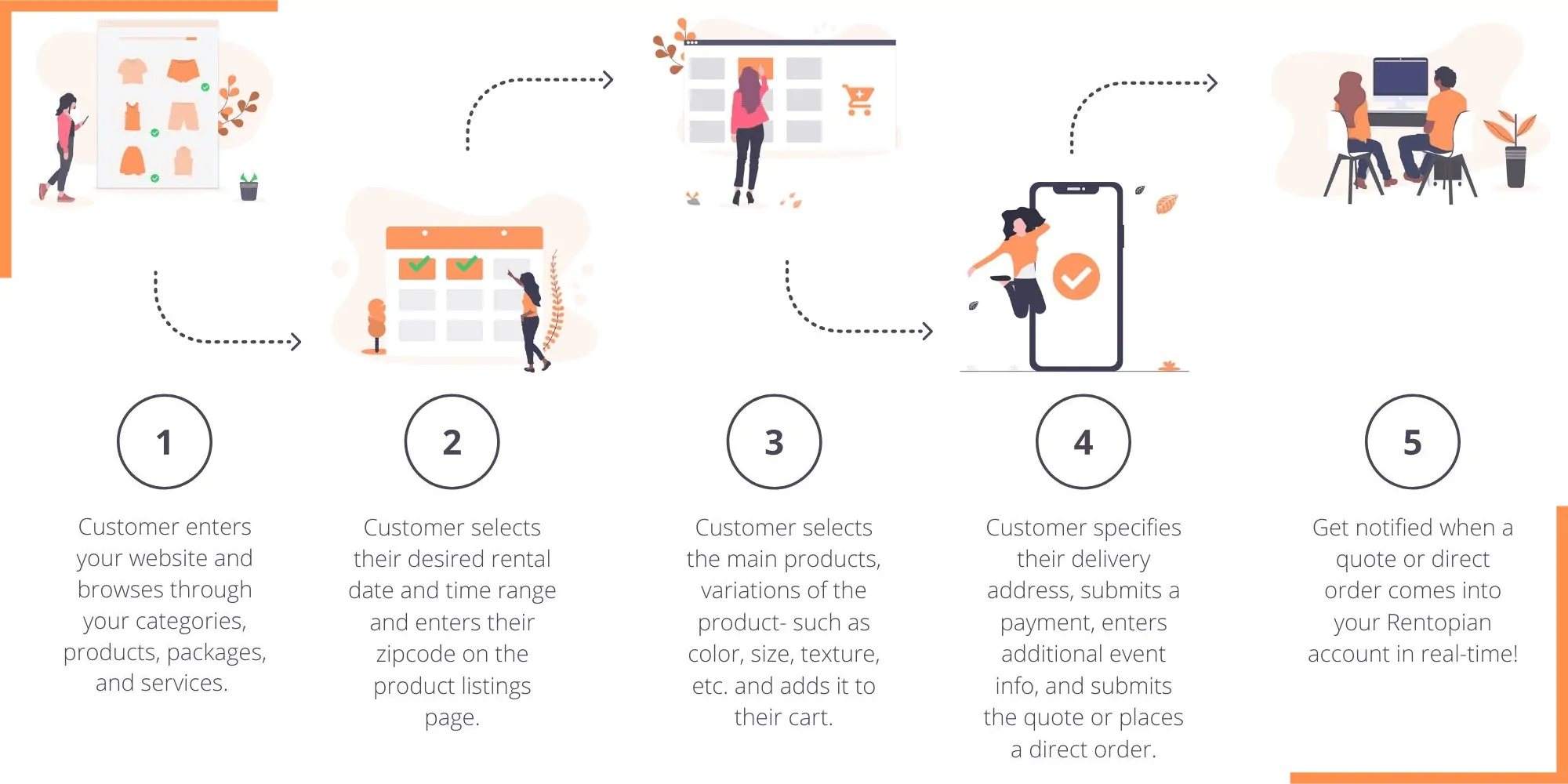 How is the Integration of Rentopian with Payment Gateways Bringing an Added Value to Event Rental Businesses?
Rentopian helps you manage and streamline everything from real-time handling of the inventory to managing barcode scanning, completing e-commerce setup, and ensuring effective customer management. These features, along with others, help event rental businesses maintain their day-to-day tasks, make wise investments and acquire more prospective clients. 
No More Chasing Clients for Payments
When you use Rentopian's online payment capabilities, your days of chasing customers and reminding them of outstanding bills are over. Payment requests through a centralized platform can accelerate the process. Whenever you need it, you can create a payment link for any order or invoice, copy the link into your clipboard, and then use it in a message, which could be in the format of an email, text message, or another online channel. After clicking the link, customers can pay using one of the payment methods you have enabled in your payment settings.
When you create an order with Rentopian event rental software, your client will automatically receive an email confirming his or her order and request an online payment. Once the client pays (either fully or partially depending on your settings), the invoice status will automatically update in your Rentopian account. More importantly, you'll avoid the awkwardness of chasing after clients by enabling automatic payment reminders. As a result of this streamlined process, rental companies get paid faster and can convert more quotes to orders and reservations. 
As a result of the integration between your event rental software and payment gateway, businesses can add an online shopping cart and checkout to a rental platform site that allows users to make online reservations. With Rentopian, different types of online payment methods are conveniently accepted from clients at the time of checkout including cash, check, ACH, and credit card.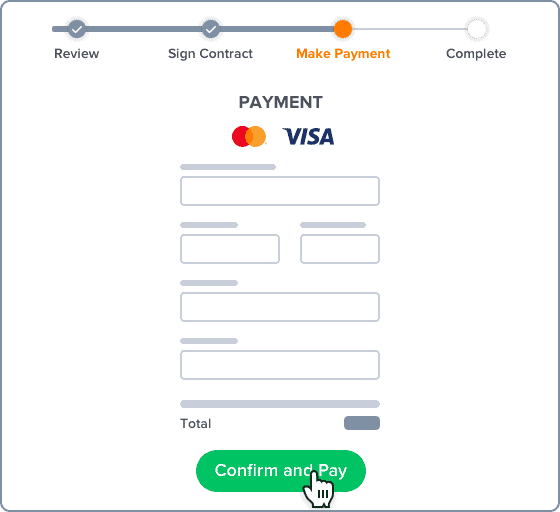 Rentopian Event Rental Software Integration with PayJunction
Rentopian helps these businesses become paperless with their contracts and invoices. With a significant visible online approach, Rentopian integrated with PayJunction to capitalize on its paperless payment-processing solution. Formed in 2000, PayJunction has expanded from a bootstrapped startup to a widely recognized and reputed player in the global payments industry. PayJunction processes over 5 billion dollars annually for thousands of small and medium businesses with exclusive solutions that make it easier for them to accept credit and debit card payments online, in-store, and on the go.
With this integration, Rentopian's event rental software users can:
Authorize and capture the card-not-present transactions

Issue refunds

Void transactions

Create customer profiles to save tokenized cards on file.
All these can be done in just a few clicks. For those who don't know, tokenization is the process of saving a randomly generated set of characters that entirely replaces the cardholder data and has no value if broken. With customer cards on file, businesses can recharge customers in the future with a single click.
These features can be accessed from anywhere with a Wi-Fi connection. Event rental businesses can now have full control over their sales as they happen and run their business even from home or on the go when needed.
An integrated solution that arises as a result of a collaboration between Rentopian and PayJunction, means businesses only need to log into Rentopian to access all the added features and enhanced capabilities to seamlessly accept payments. Since PayJunction is a comprehensive service provider, people don't require a separate Payment Gateway to get their online payments accepted, which makes running an event rental business and managing its payment processing as streamlined as possible for the users.
With an all-inclusive service, event rental businesses can enjoy an easier time contacting support when needed and can better comprehend an effective processing rate without having to exert time on various merchant statements.
 Rentopian Event Rental Software Integration with Stripe
Stripe is a complete payments platform. This payment gateway is known for its easy-to-use APIs, pre-built integration, and intelligent optimizations. Here, we share how the integration of Rentopian with Stripe can add value to your event rental businesses. 
Based on our observations considering various business cases where Stripe was used as a payment gateway, it has been found that those businesses got paid faster. This is not only because the funds are deposited directly into a business's bank account as soon as the deposit is initiated, but also because this payment process is so fast, smooth, and easy to use.
Rentopian's integration with Stripe works effectively across all devices, from desktops to mobile phones, so event rental businesses can accept the payments from wherever they are operating from. You can also save cards and keep them on file in the case where you may need to collect the remaining invoice amount at a later date, or if you need to charge for damaged or lost rental inventory upon the order return. 
Rentopian Event Rental Software Integration with Square
Square helps millions of businesses run their business from secure credit card processing to point-of-sale solutions. Through Rentopian's integration with Square's payment gateway, event rental businesses can set up a free online store that syncs with their inventory and social media—to help them meet customers wherever they shop. This allows for greater accessibility and ease of usability for event rental business' clients.
The integration also helps in creating and sending professional invoices, tracking them in real-time, and accepting the payments online—all from one place. With Rentopian & Square payment gateway, event rental businesses achieve new efficiencies by saving time with auto-billing, securely stored information, and robust reporting tools.
Rentopian Event Rental Software Integration with Authorize.net
Authorize.Net is a comprehensive payment gateway service provider, letting businesses accept credit card and electronic check payments. This enables event rental businesses to accept credit cards directly on their WordPress website through their Authorize.net account.
When clients checkout on your event rental website, Authorize.net allows users to enter their credit card details during the checkout process and never leave your site, which leads to a better experience for the user, and more successful conversions for you.
Whether you sell online, in-store, or through mobile devices, the integration of Rentopian with Authorize.net makes it easy to accept all types of payment, including EMV chip cards, digital payments, and more. The integration also enables an automated recurring billing feature which helps event rental business accept and submit monthly recurring or installment payments with Automated Recurring Billing (ARB), and give their customers a flexible way to pay via credit card or directly from their bank account.
Conclusion
We get it. Managing a short-term rental business is difficult. That's why Rentopian event rental software makes managing your business easier and more convenient for you and your clients. Seamless online payment options create profitable opportunities for the event rental businesses to grow. Rentopian's features combined with the efficiencies of advanced payment gateways improve operational security and billing efficiency and remove the hassle of manually managing the payments with every transaction. You will be able to provide your clients with easy payment processing, easy refunds and deposits, and much more. For a free demo and 2-week trial account, please click here to get in touch with us!