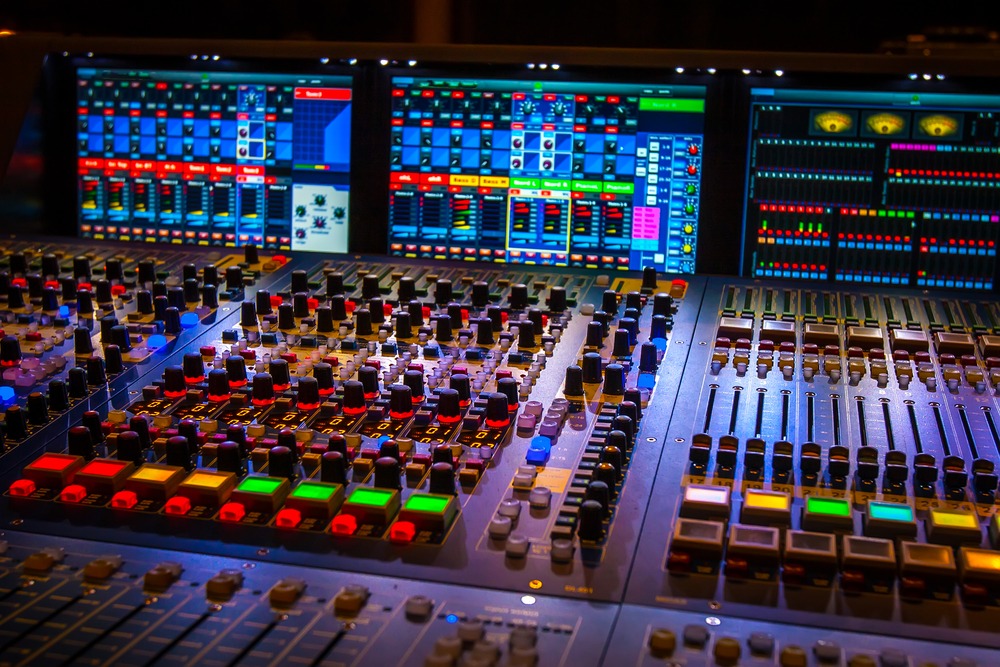 In the next five years, the audiovisual services industry will grow by more than a third until it reaches a size of $325 billion, up from $247 billion in 2019 according to information from the 2019 AV Industry Outlook and Trends Analysis (IOTA) Global Summary produced by AVIXA™, the Audiovisual and Integrated Experience Association. With the industry expected to grow at such a rapid rate, AV rental companies need to be well-equipped to handle the increase in business.
Running an AV rental company or event planning business is often a time-consuming process involving several different types of communication including phone calls, emails, instant messaging, word processing documents, etc. In a lot of cases, organizations will utilize tools such as Excel sheets and the like to help organize these numerous communication flows in an orderly fashion among team members.
There are many elements to consider when renting audio-visual equipment for a major event. You need to be certain that you're able to quickly pull up whatever details you need to make an informed and well-thought-out decision about what would be best for your event. It's also essential to have control at all times of your AV inventory so you can decide when something will need repair or whether it should just be sent back out into circulation as soon as possible because you want your attendees to enjoy the best possible experience at your event.
Regardless of the type of audiovisual equipment that you offer to your clients, it is important to remember that there is always room for improvement. A great way to improve your operation might be through using AV rental software solutions for your audiovisual needs such as Rentopian. Rentopian helps remove any unnecessary paperwork and redundancy by eliminating manual filling in forms or checking invoices for extra information. This centralized system also enables credit card processing simply by entering payments into one platform!
Rentopian makes the process of renting audiovisual equipment seamless and easy by handling all your customer service, accounting and bookkeeping, invoice creation, and distribution. All you have to do is focus on booking more orders. Below, we'll review the most important features you should look for when considering an AV rental software solution. 
Inventory Management and Planning  
Rentopian's inventory management software for storing and easily sharing information about any items features an easy-to-use dashboard that makes it possible to view and track your inventory from anywhere. The software not only offers what product variations are available and where, but it automatically syncs your website so that you can control what inventory items are listed on your website. Even if you have multiple warehouses or locations that carry inventory, each inventory item is tracked according to its designated location. 
Another user-friendly feature is the ability to group inventory items using color-coded sections and labels. For instance, a customer could select all of their "green" colored section labels, place them in a green box, and then checkout whichever items they want, putting them under this specific label for that event they are planning. This makes it easy for customers to see precisely what their proposal includes, where all of their rental items will be set up, and creates a virtual mood board.
Crew and Labor Planning/Scheduling 
Rentopian aids AV rental companies when it comes to managing and scheduling crew members. Rentopian's user-friendly and advanced visual calendar helps you see which crew member is available to work for the event or project, thus reducing the time you spend on back-and-forth communication. 
Additionally, you're able to optimize routes for drivers and delivery vehicles, which can assist you with saving on vehicle fuel and reducing carbon output making your company more environmentally friendly. A further advantage to this is that you'll be able to track when your vehicles are expected to arrive or depart a pickup or drop-off location as well as see their current whereabouts. You can view details about existing crew members, and specify their availability or assign them a specific task.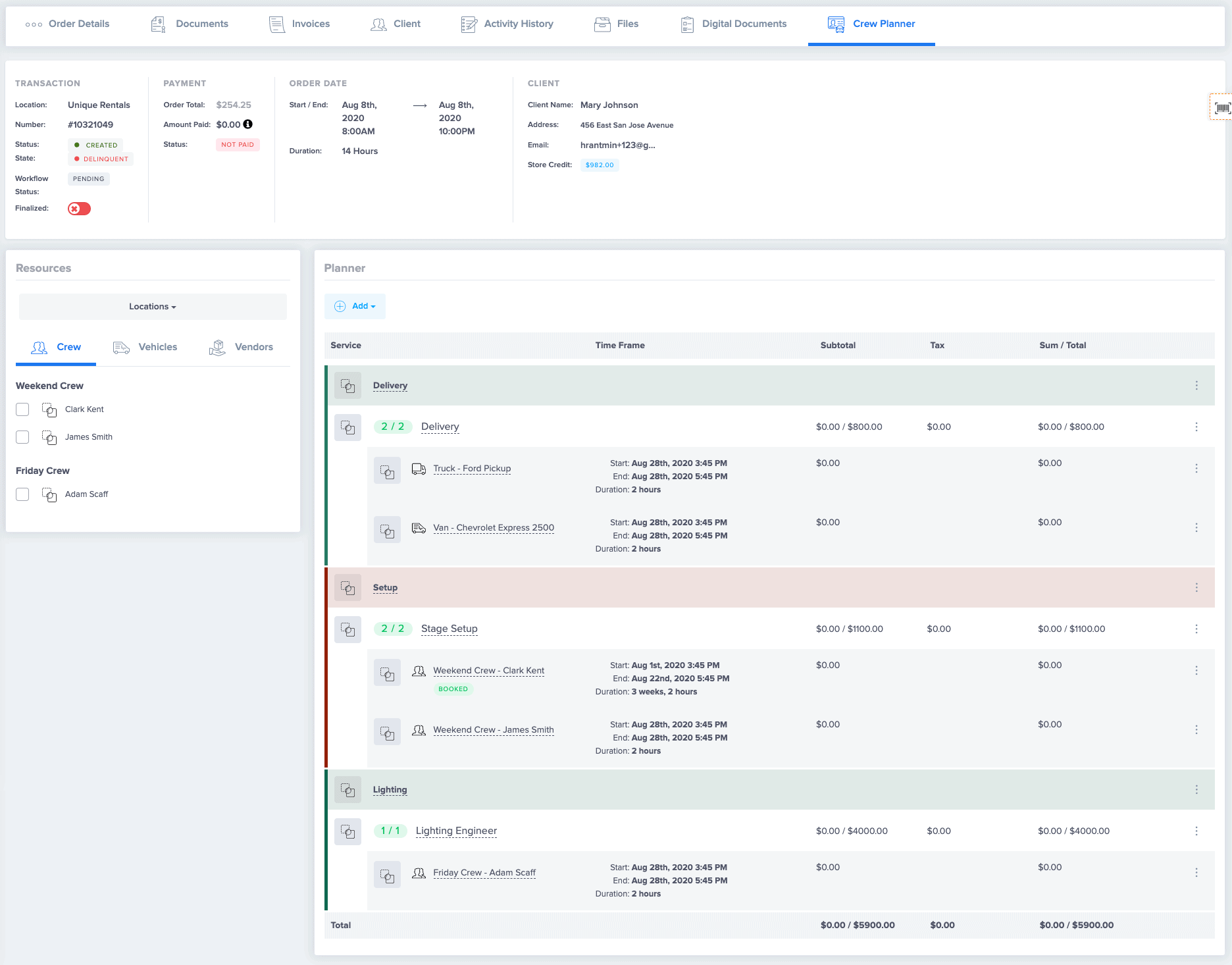 Grouping Inventory Items As A Set or Package
It's best to package your products with a deal that benefits them as well. One way to do this is by pairing special deals together and renting a set or package. For example, if you often rent out large amplifires for events, you can include technical microphones, cables, and other miscellaneous AV rental equipment to get better pricing on these supplies when they're rented together (as opposed to the client searching different suppliers and locations for everything).
With Rentopian, it's simple to group together multiple inventory items for the purpose of convenience. Do this by making a 'set' of two or more existing inventory items. Assign a unique rental rate and picture to the set, whether it is higher/lower than or equal to the total number of the individual inventory item(s). The number of sets that are available on a given day and hour are based on the availability of quantity in each one of those individual items.

Final Thoughts
Both new and established AV rental businesses can benefit from investing in AV rental software. The growth of your business relies on automation and technology to facilitate seamless interactions between your own team members and clients. Effective AV rental software is what you need to create a streamlined workflow and grow your operations. Such systems remove the back-and-forth update, notification, and alert process of traditional paper manifest orders.
Rentopian's AV rental management software is a one-stop shop for all of your rental business needs. It automates processes end to end and streamlines communication, which makes sure no detail goes missed during the process of creating, accepting, and issuing orders.
The best way to learn about all of Rentopian's features is to schedule a free demo with a member of our team, then actively engage in your 2-week free trial. You'll have access to everything that we offer and our knowledgeable team will be happy to discuss how you can put our tools to work for you.